The Hot Wheels Ballistik Racer is the perfect gift for an 8 year old
This post contains editorial samples and/or affiliate links to products I recommend. While this adds no additional cost to you, I will earn a small commission on any sales made.
Sponsored by Mirum for Hot Wheels.
It's considerably easy to shop for younger boys but shopping for a non-tech toy for boys 8 and older can be quite challenging. Thankfully anything to do with Hot Wheels is a big favorite especially when the vehicle in question is remote controlled and does some pretty nifty stunts!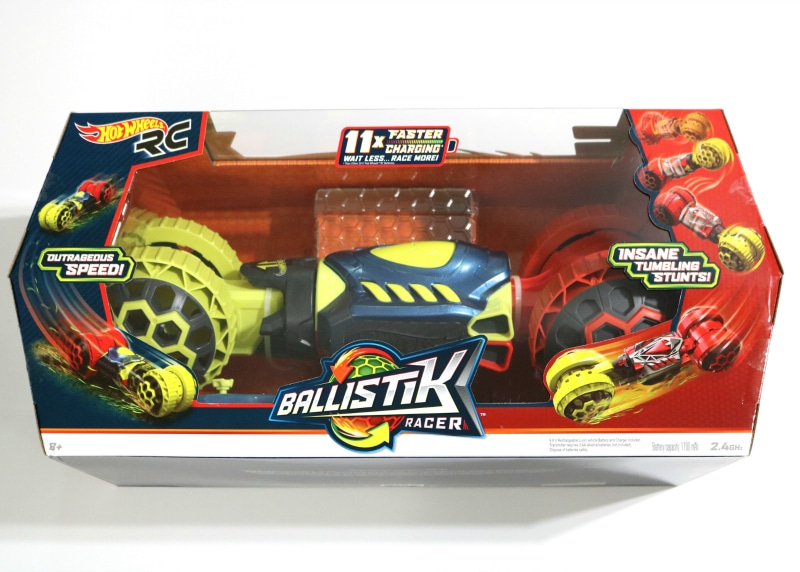 The Hot Wheels Ballistik Racer is the perfect gift for an 8 year old
The Hot Wheels Ballistik Racer has been racing off Walmart shelves into homes around the nation.
This fast new toy from Hot Wheels is remote controlled and before you ask how many batteries are needed, rest assured knowing the battery is rechargeable.
The Super Speed Battery System works quickly to ensure the battery is ready to go 30 minutes into charging. (This system charges the battery 11 times faster than any other Hot Wheels RC currently in the market.)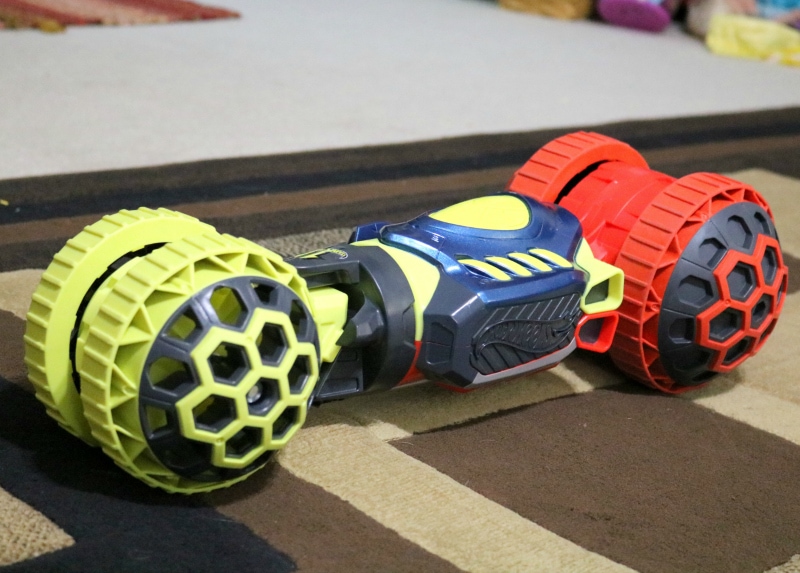 Using the remote, your child can maneuver the vehicle to surge forward, reverse and do stunts like an Instant Pivot Turn, a 180 degree spin and boy, is this vehicle fast.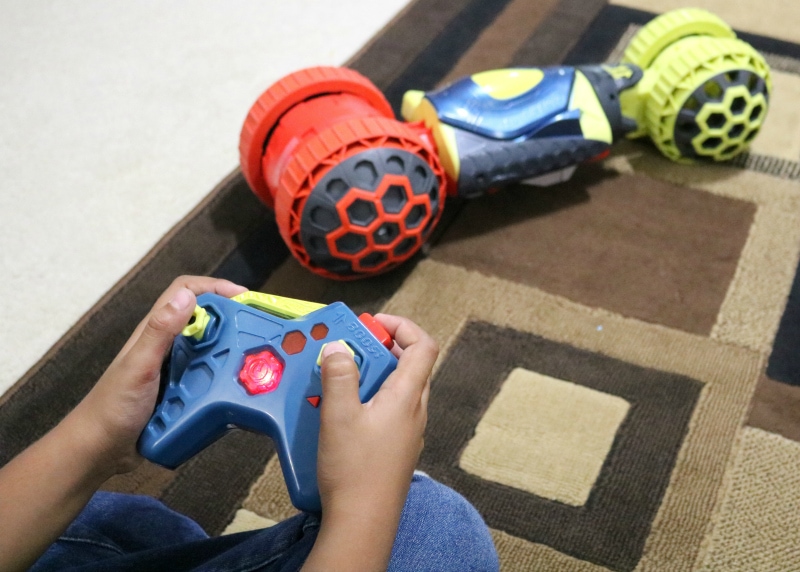 To put it simply, it's the Usain Bolt of all Hot Wheels RC vehicles out there!
What makes this vehicle cool is its hex molded wheels enable it to function the same, stunts and all, on all terrains, indoor and out.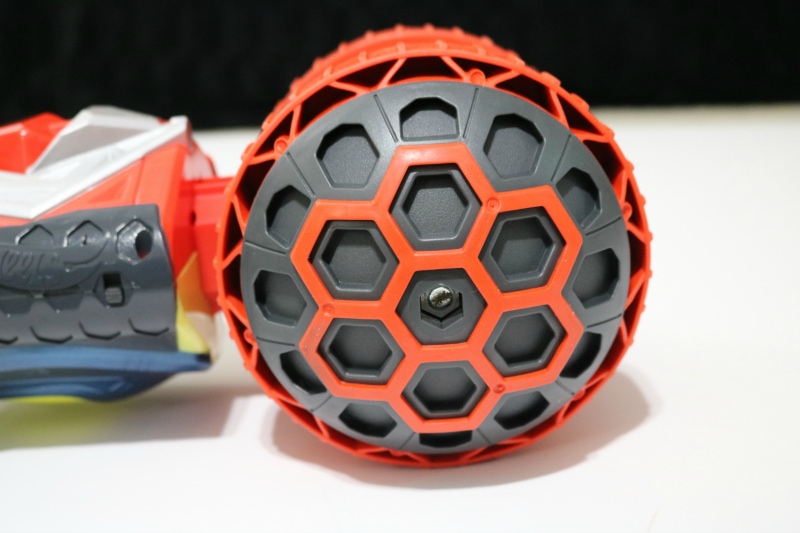 My soon-to-be 8-year-old has been experimenting with the vehicle and enjoys trying out various stunts with Jingle, our excited canine spectator. Not sure who enjoys the Ballistik Racer in action more!
Keep a look out for deals on the Hot Wheels Ballistik Racer Vehicle, especially with the holiday sales and deals coming up. Walmart has some pretty sweet rollbacks. Lets just hope the Ballistik Racer receives the Rollback honors!
I'd love to hear from you. Hop over to chat with me on Facebook and/or Twitter