How Much More Expensive is In-Store Shopping?
This post contains editorial samples and/or affiliate links to products I recommend. While this adds no additional cost to you, I will earn a small commission on any sales made.
As fun as shopping can be, it can be a minefield. Try stepping into the mall today…ack!
Stores can be crowded and worst of all, they can be seriously expensive. Chances are you've bought something you thought was a bargain in-store, until you got home and found it much cheaper elsewhere online. For savvy shoppers who are looking for quality goods at a reasonable price, that can be aggravating to say the least. So, what's really driving up the cost of your in-store shopping trips?
How Much More Expensive is In-Store Shopping?
Travel costs
Firstly, to go shopping you're going to have to hit the mall. Whether you drive there or arrive on public transport that travel time will cost you, especially with today's rising gas prices. Once you've arrived, you'll probably have to pay parking fees on top of that, which can rack up quickly if you're out shopping for a while. It's easy to think, 'I'll go grab it now, it means I'll save on the delivery costs', but you'll often find that those costs are much cheaper than traveling yourself to go shop.
Impulse buys
Madeline Somerville in the Guardian describes a time she walked around a store wearing a trench coat that she fell in love with, but eventually put back as she knew she didn't really need it. Her story is somewhat of an anomaly, as who hasn't picked up an item of clothing and thought it would change their life? Now, how many of those items did you buy and let sit in your closet, never to wear again? Exactly. Plus, think of all the times you've stood in line to pay, and been suckered into buying the novelty goodies set up along the checkout line? These things add up.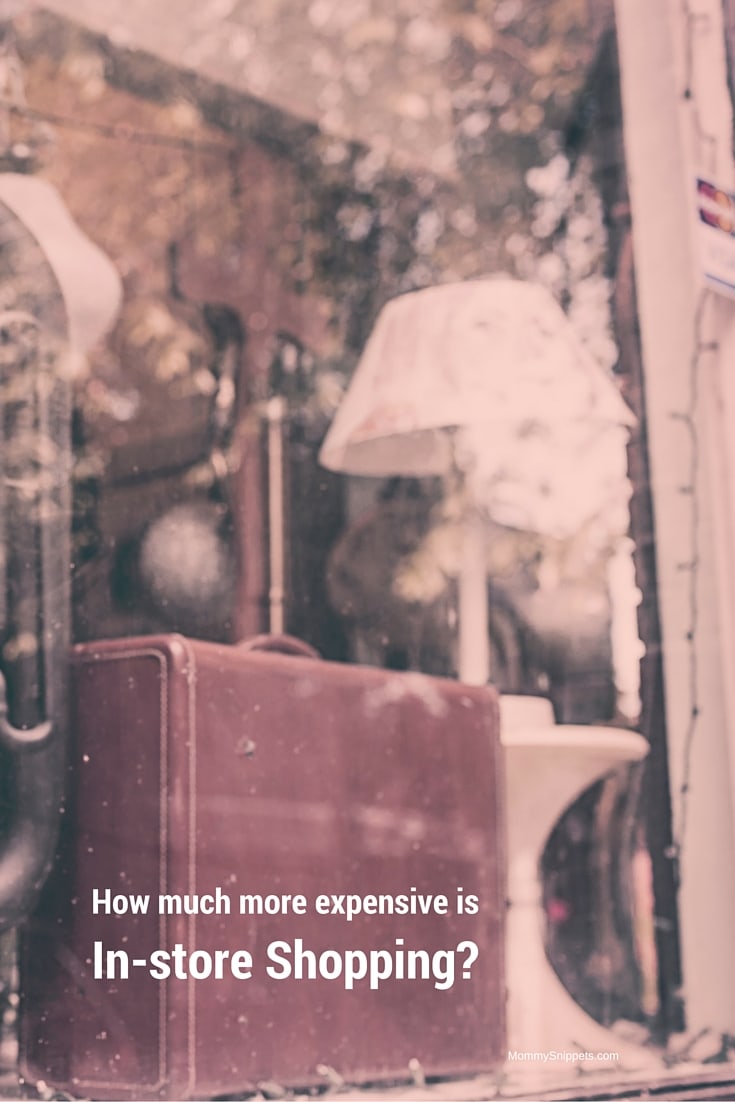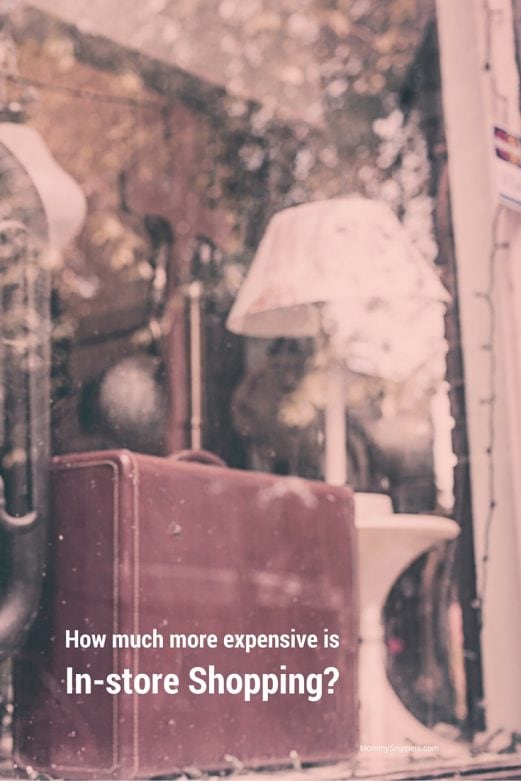 In-store mark ups
The truth of in-store shopping is that it's more expensive, due to the fact it's a physical store. Pure Commercial Finance lists the reasons why online shopping is so much cheaper, including the fact they have to pay less staff, they can hold more stock, and they can base their business where they like, making their overheads much more manageable. Brick and mortar stores just can't compete.
Lack of choice
Even if you visit your favorite mega mall, it simply can't compete with the internet for the choice it can give you. Forbes points out there are literally thousands of daily deals sites, so with a little patience you can find exactly what you were looking for at a great price, without having to settle on the closest thing you found in store.
What's the alternative?
If you've had enough of paying inflated in store prices, another way of being exactly what you wanted at low prices is to try using daily deals sites. No matter what you're looking for, there will be a site that can cater to your needs. For example, if you're looking for on-trend fashion and lifestyle goods, sites like DailySale have the best online deals. They're especially great at this time of the year, when you're looking for the perfect gifts for your loved ones.
Like with any bargain hunt, make sure you use caution. Forbes offers some useful tips, such as watching out for price inflation, and making sure you use your deals when you buy them, rather than letting them disappear into the depths of your inbox. Once you start though, you'll be amazed at what you can find, and the prices you'll find them at. It'll be hugely cheaper to shop now, and you won't even have to clip a coupon or even leave the house to do so. What could be better?
I'd love to hear from you. Hop over to chat with me on Facebook and/or Twitter