Dollar Tree makes back-to-school shopping affordable.
This post contains editorial samples and/or affiliate links to products I recommend. While this adds no additional cost to you, I will earn a small commission on any sales made.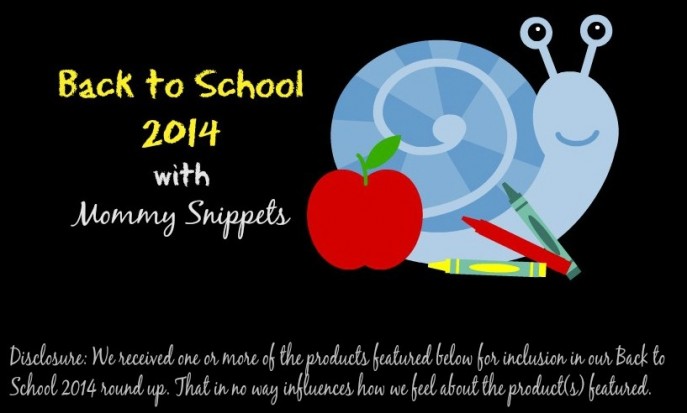 Prepping to go back to school can be pretty expensive especially when you have more than one child needing school supplies and what not for the new school year.
That's where Dollar Tree comes in.
With everything priced at a dollar, here's one place you can stretch that buck to the max!
My 8 year old and I walked through the store trying to see how much we could cross off on a regular school list. Everything from pencils, crayons, folders, filler paper, glue sticks, composition books, rulers to even lunch-bag essentials were readily available on the shelves.
Why, you don't even have to go in-store to do all your shopping. (Yes, just let that sweet baby nap, while you click, click, click for what her siblings need.)
You can order online and have your school essentials shipped out for free, to your closest Dollar Tree store!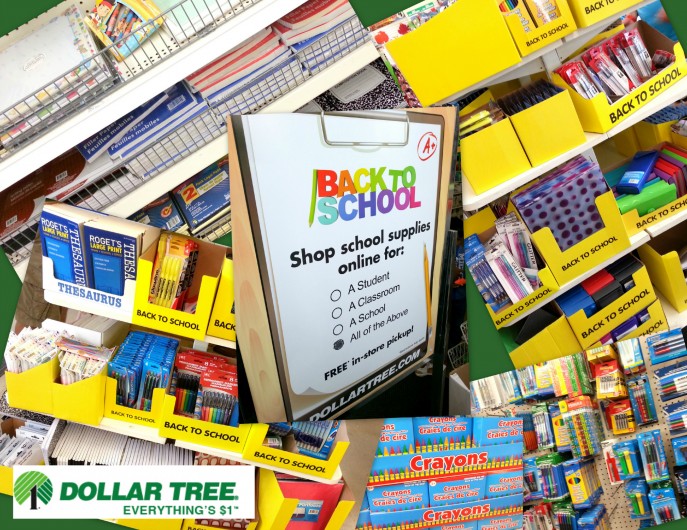 My friend is in teacher in a local public school and she haunts our local store…
literally!
She picks up all her class charts, stickers for the kids, flash cards, stationery supplies and hygiene essentials for the class at her "one-stop-shop", as she puts it.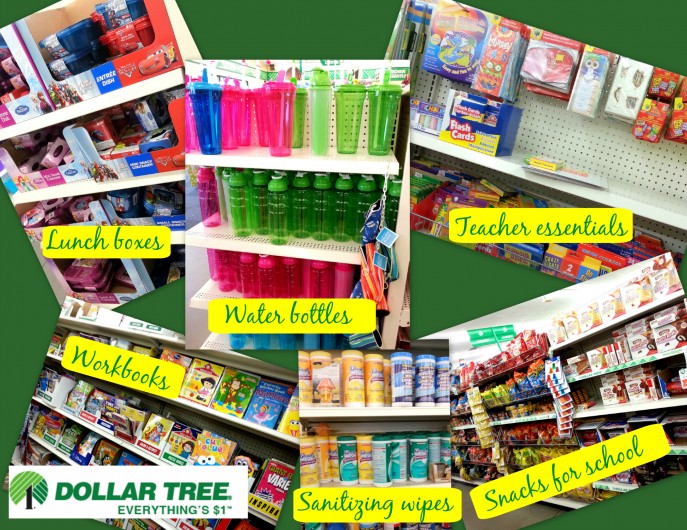 And till August 14th 2014, you can buy a few extra school supplies with the savings you've raked up and put them in the Operation Homefront collection boxes in your store. The supplies will be collected and distributed to military families in the local area.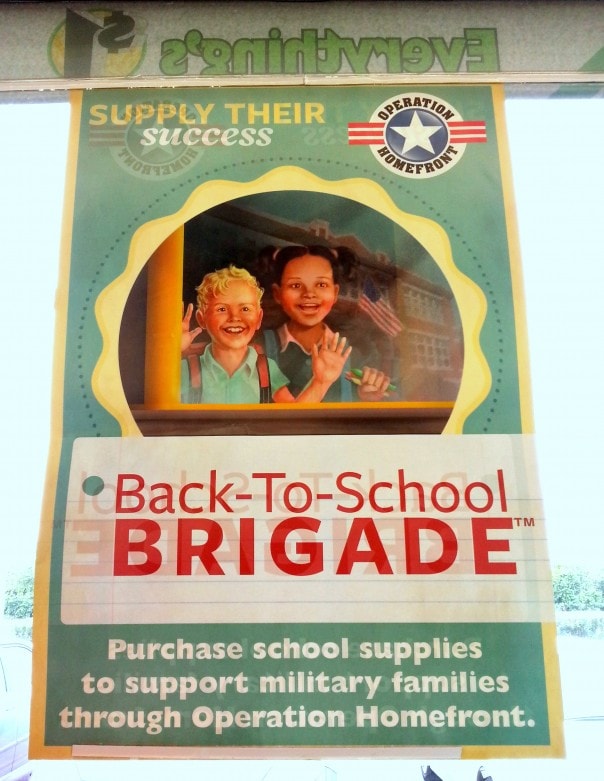 Are you a Dollar Tree-aholic? What are a few things that get put into your shopping basket?