Thanks to my partnership with Oriental Trading (OTC), I always stock up on craft supplies for various projects. I've been craft-shopping through OTC for years now. Affordable prices and the vast array of choices influence that decision. 
My daughter's girl scout troop has this wonderful Christmas tradition. They each pick the name of a girl scout sister in the troop and based on that girl's likes and preferences, make a handmade Christmas gift(s). This year my daughter picked the name of a girl who loves cookies, art and chocolate chip cookies.
After a little brainstorming, we decided it would be fun to incorporate all her loves into a single multi-purpose gift.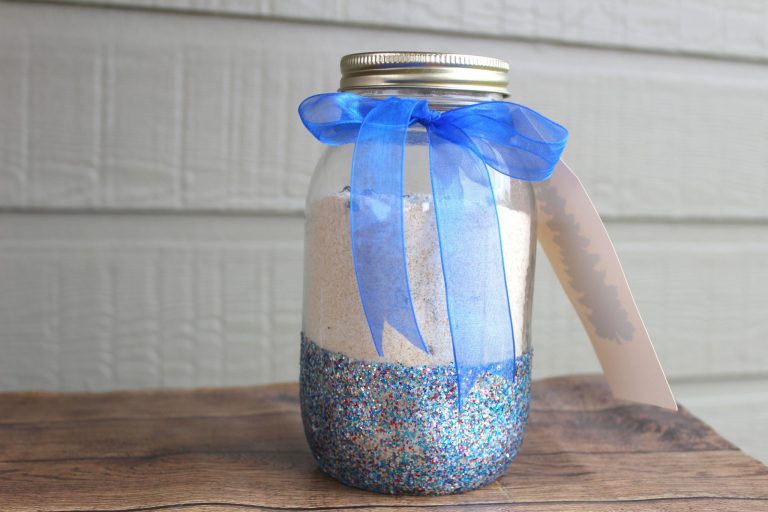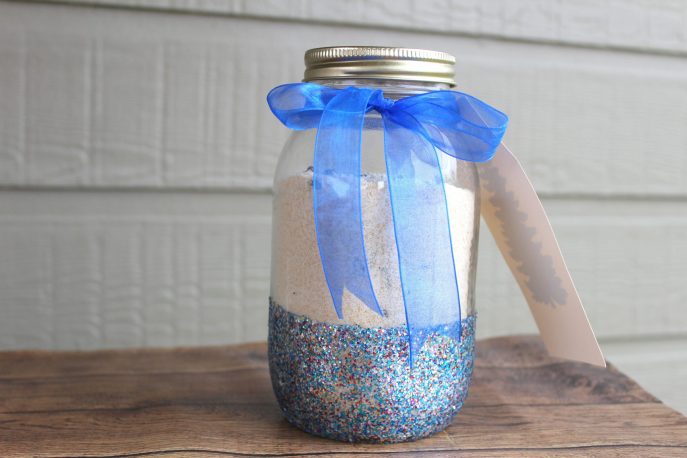 An Easy DIY Cookie Mix in a Jar Gift
Materials required:
Glitter- assorted colors of your choice
A paper plate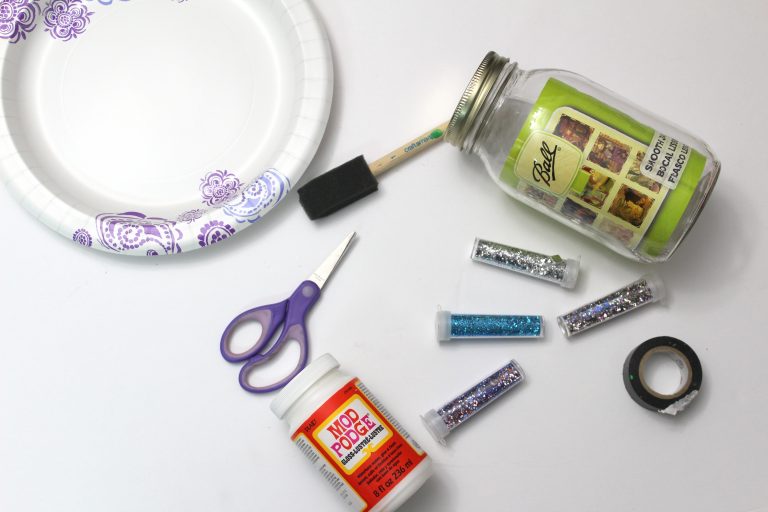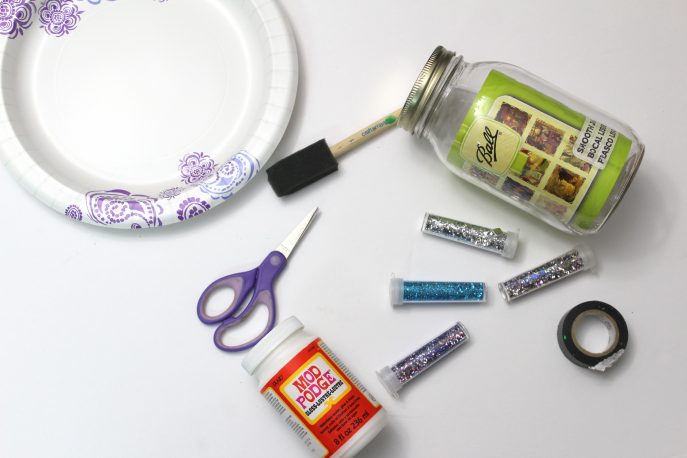 1. Before you start, decide how high you want the glittered border and mark around that height with a tape. (This will help ensure the Mod Podge doesn't get above the tape )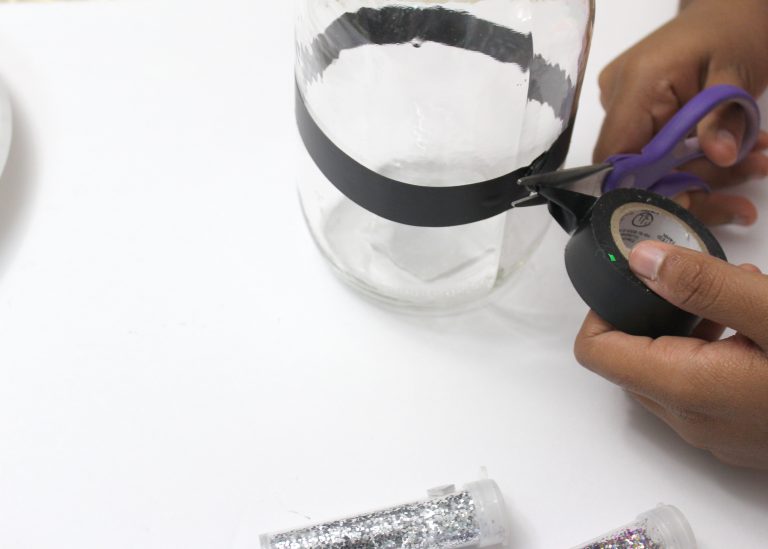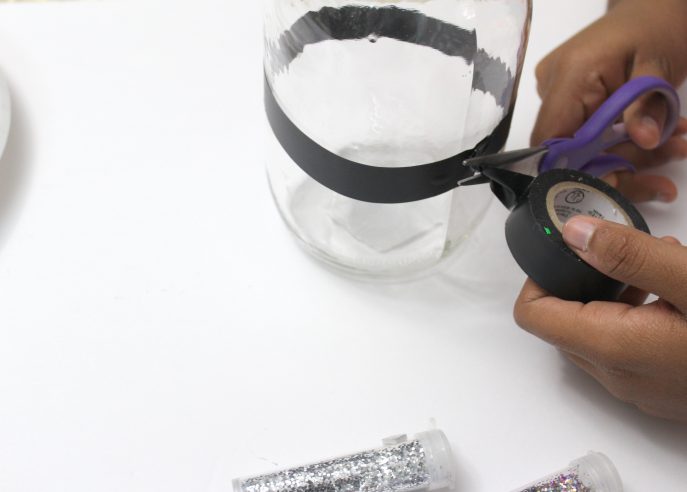 2. Next, mix the different glitter colors on the plate and set aside.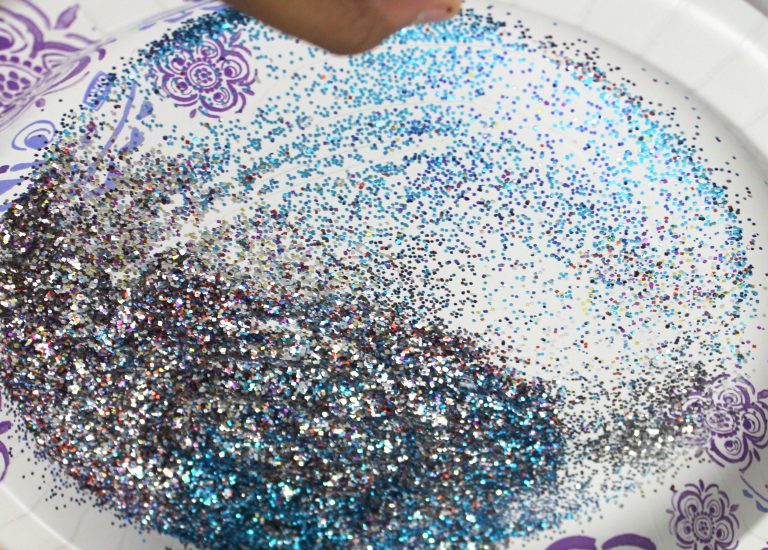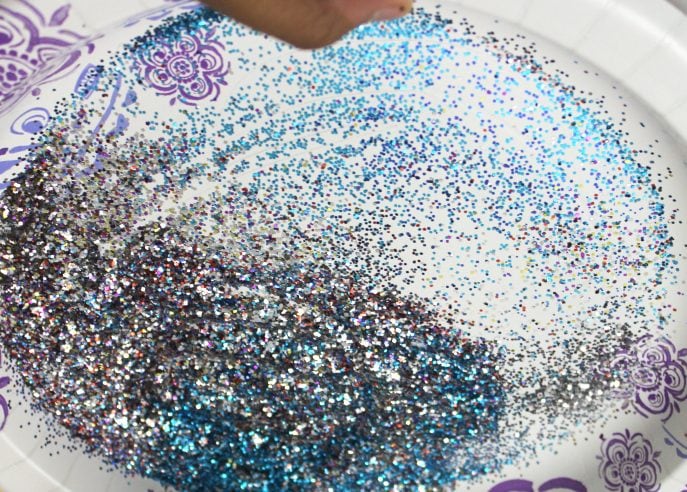 3. Take the sponge paint brush and apply Mod Podge on the jar, covering the area below the tape completely.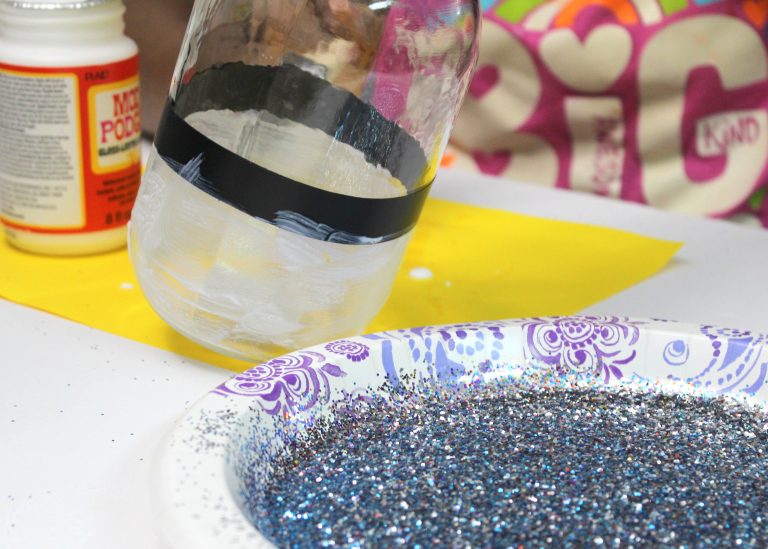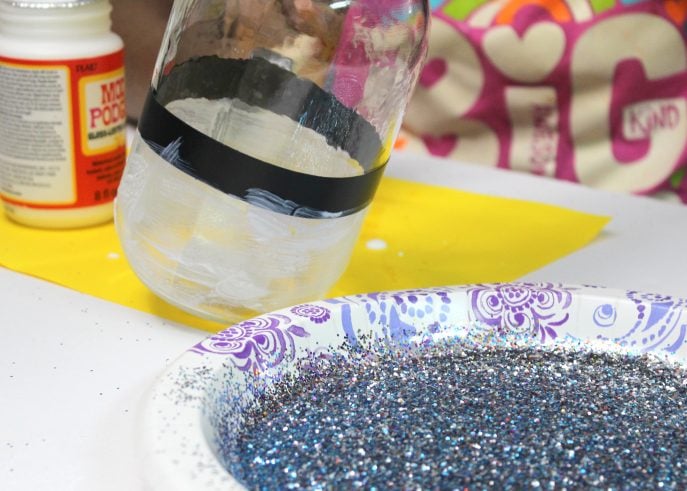 4. Now roll the jar on the glitter, making sure every area below the tape is covered with the glitter.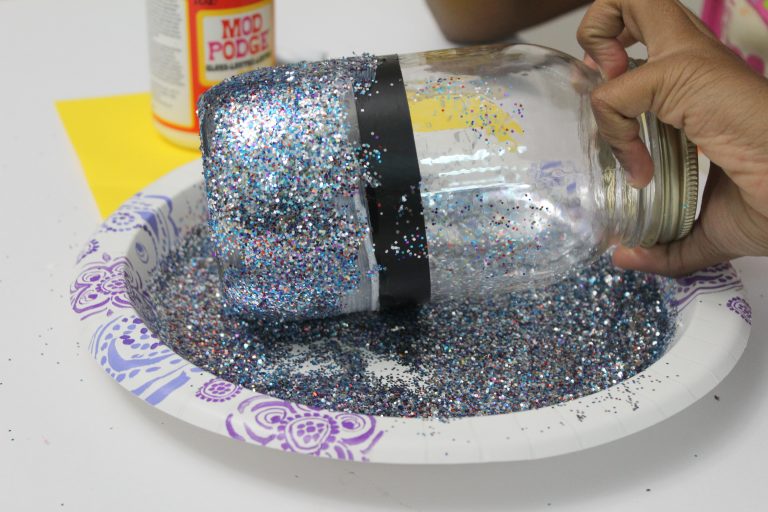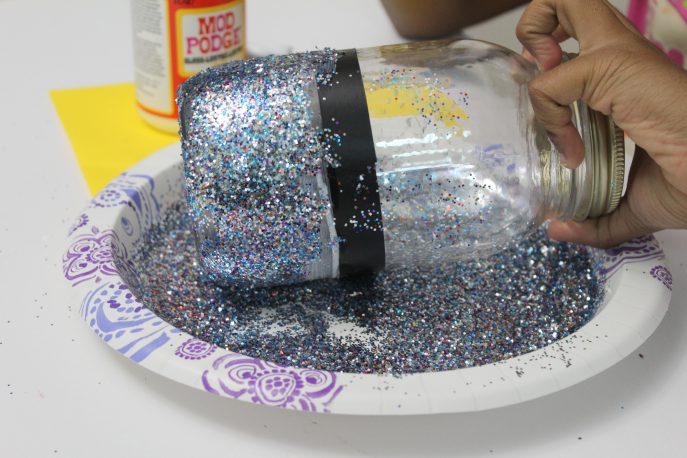 5. Once done, apply another layer of Mod Podge to act as a sealant over the glitter and set aside to dry. (Should take 2-3 hours to dry indoors)
6. When the Mod Podge is dry, carefully remove the tape and wipe the glitter free areas clean, with a wet wipe.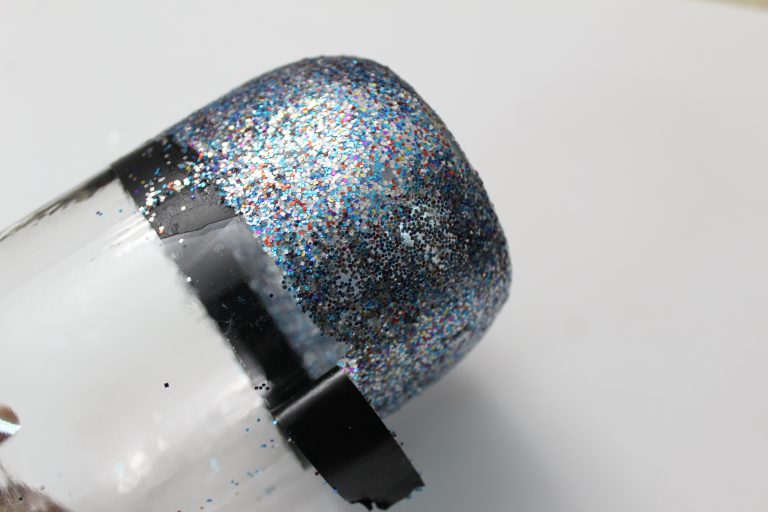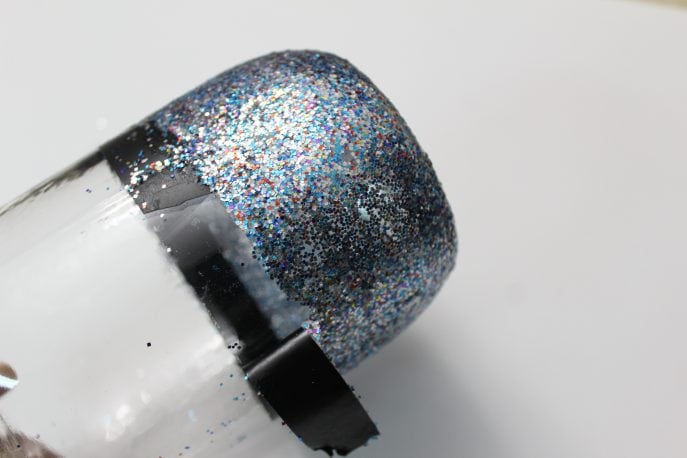 7. To finish your pretty jar, mark the outline of the mason jar lid on glitter adhesive paper, cut around the line and stick the paper on the lid.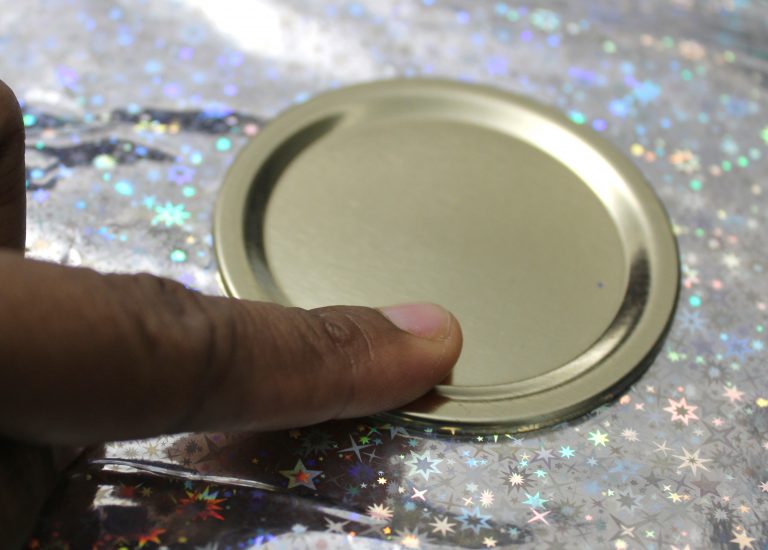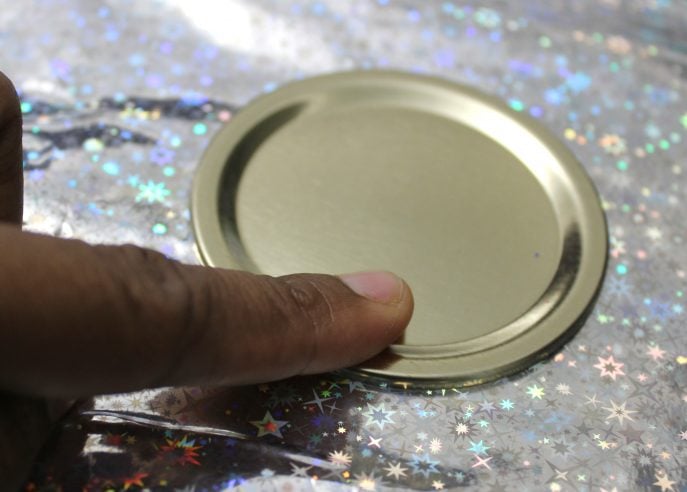 And there you have it a completed glitter jar to hold your cookie mix.
Here's a recipe for Chocolate Chip Cookies.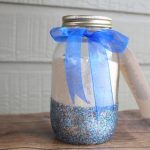 Chocolate Chip Cookies
Ingredients
1

cup

salted butter-room temperature

1 3/4

cup

brown sugar

2

eggs- room temperature

1

tsp

vanilla extract

1 3/4

cups

cacoa nibs

semi-sweet/dark

3

cups

all-purpose flour

1

tsp

baking soda
Instructions
Preheat the oven to 350 degrees Fahrenheit

Mix butter, sugar, eggs and vanilla extract.

Once mixed well, gradually add the dry ingredients.

On a cookie sheet lined with parchment paper, drop tablespoon sized cookie batter mounds on a tray.

Bake for 10- 12 minutes

Remove from the oven and cool for 5 minutes before removing from the tray.
For this gift, place all the dry ingredients in the jar (flour, cacoa nibs, sugar and baking soda) and add a tag with the remaining ingredients to be added and the recipe to follow.
Dottie's friend loved her gift. After she emptied out the cookie mix and baked cookies, with her family, she cleaned the jar to get it ready to hold her art supplies.
Don't you just love a multi-purpose gift?
You can also fill the jar with baked treats too. Yummy treats like my mini brownies!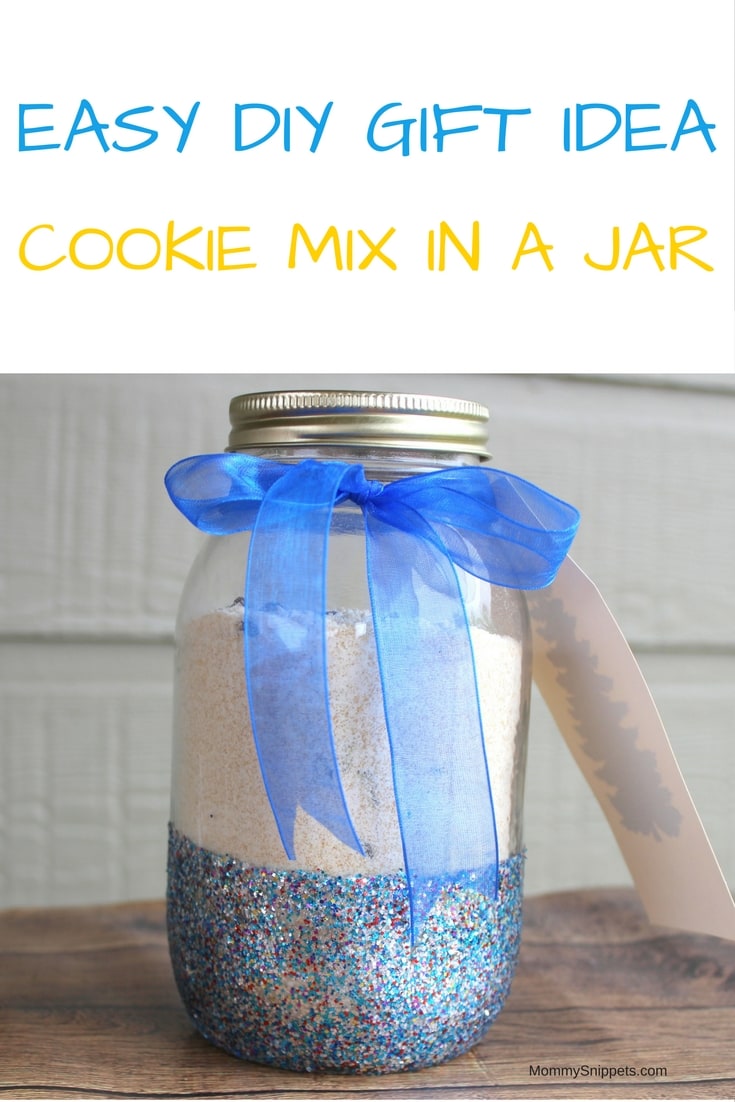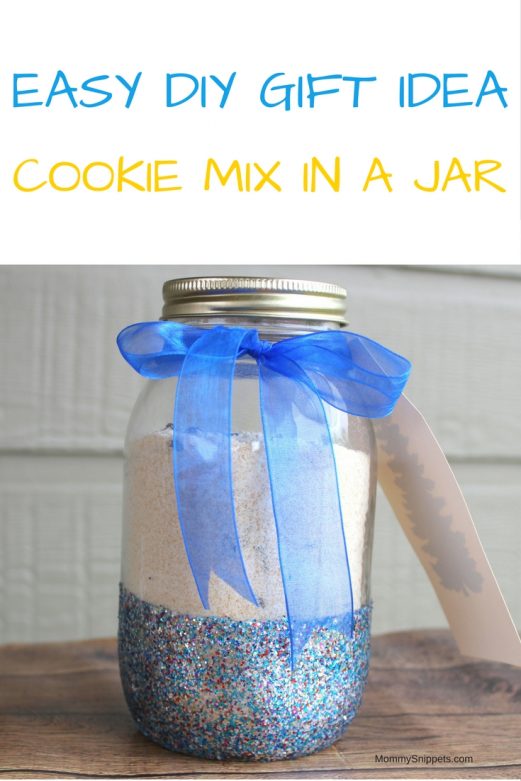 I'd love to hear from you. Hop over to chat with me on Facebook and/or Twitter