Why Zootopia Is My Family's Favorite Disney Movie
This post contains editorial samples and/or affiliate links to products I recommend. While this adds no additional cost to you, I will earn a small commission on any sales made.
I wasn't sure what to expect when I paid for our tickets to watch Zootopia this weekend.
Being Disney's 55th animated feature film, would it hold up to the Disney name or just be another new release?
As a part of the Fandango Family review team, I'm paid to review movies, and well this is one I know my kids would have asked us to watch, even without being on assignment!
Movie blurb:
In a city inhabited by anthropomorphic animals who have abandoned traditional predator/prey roles in favor of civilized coexistence, uptight rabbit police officer Judy Hopps (voiced by Ginnifer Goodwin) is forced to work with charismatic fox con artist Nick Wilde (Jason Bateman) to crack a major case involving the mysterious disappearance of some carnivorous citizens.But when a few of the missing critters reappear, having reverted to pre-enlightenment savagery, it exposes existing anti-carnivore prejudice among the city's herbivores that threatens to damage the fabric of their diverse metropolis.
Think this just might be another Disney great?
Well, here's the low down…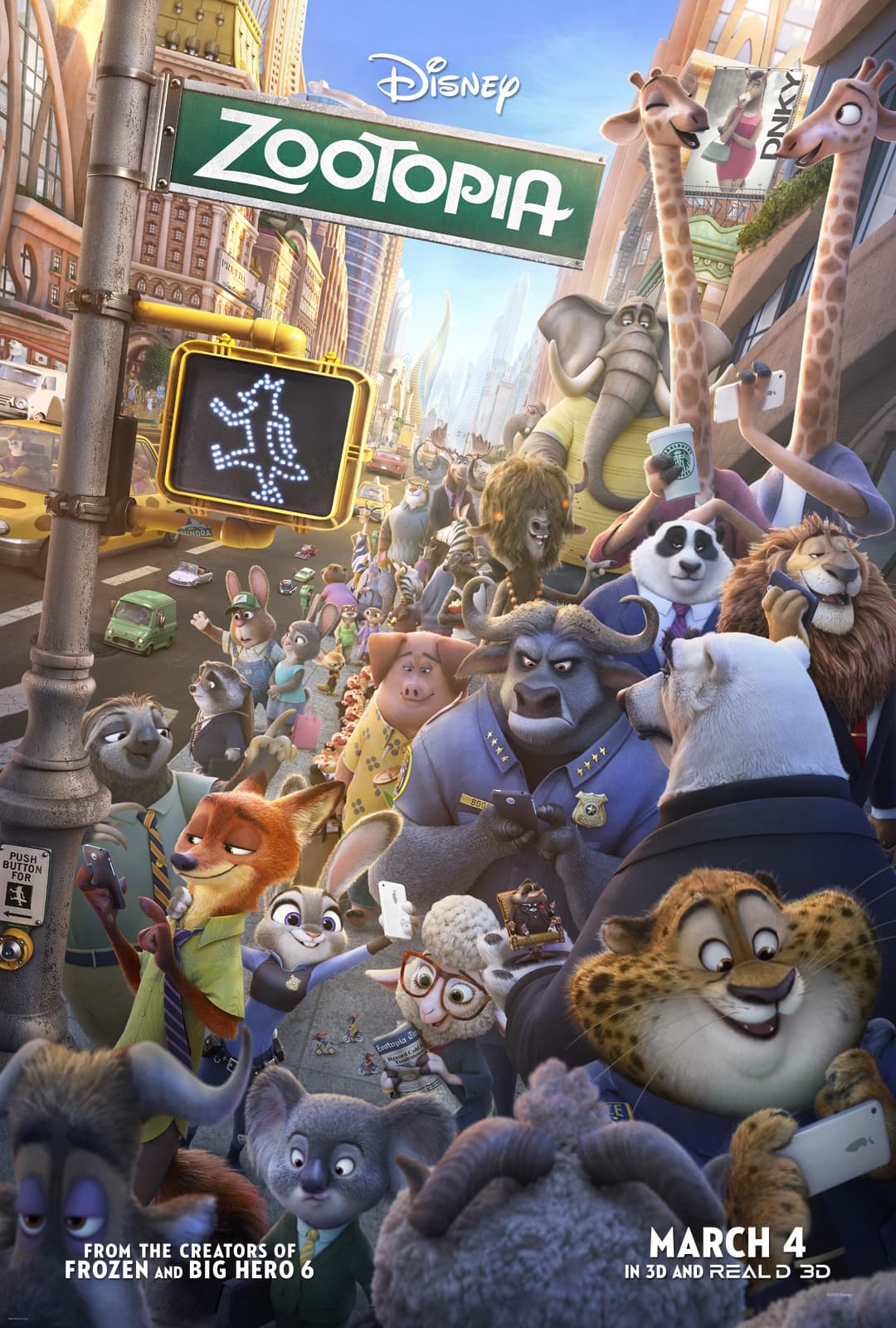 What makes Zootopia a great movie to watch
Movie: Zootopia
Rating: PG
Running time: 1 hour, 48 minutes
Moviegoers: Mom, 38; Dottie, will be 10 in just a few days time; Little Man 5.
Family movie faves: Kung Fu Panda 1 and 2, any Alvin and the Chipmunks movies, Despicable Me.
Fave movies for grown-ups: War Room, God's Not Dead, Life of a King, The Long Walk Home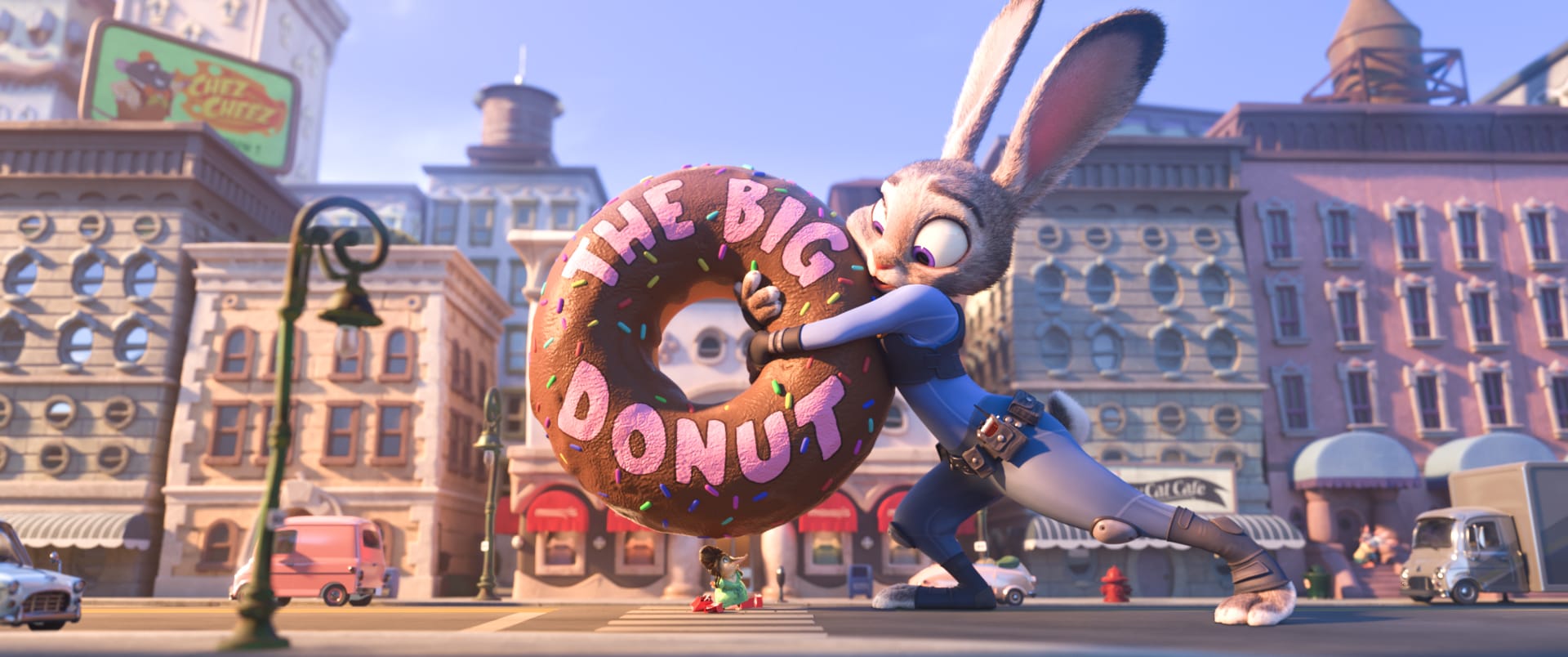 What's the story:
Judy Hopps has grown up hearing that her destiny is to become a carrot farmer, like all the rabbit generations before her. But this little lady has always had a fire in her heart to become a police officer even though no other rabbit has blazed those trails before. The journey to realize her dreams is not easy but she makes it all the way to the end. The struggle doesn't end there. She's assigned to a mundane job in charge of parking meters but soon assigns herself to the case that has Zootopia in grips. And the thriller? She's given 48 hours to crack a case the top sleuths around haven't been able to crack for a good while!
A chance encounter with a smooth-talking fox, Nick Wilde, results in a partnership to chase down clues to solve the case.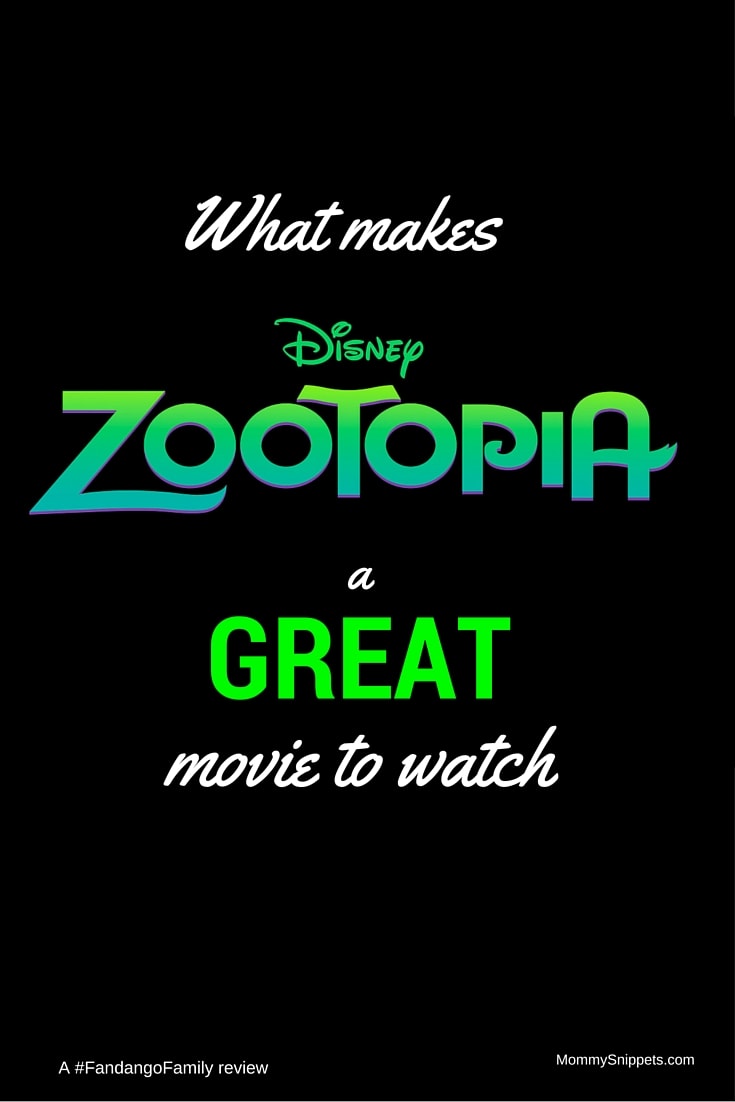 What parents may like about Zootopia:
The movie has a lot of great lessons entwined from start to finish.
You don't have to fit into the norm. Chase your dreams to become what is burning in your heart.
Hard work, determination, perseverance and the courage to seek after your goals is important.
Even if you fail, keep trying.
Never stereotype anyone. You can find a friend in a person you least expect to.
Be the change.
The theme song is fantastic with a great message to encourage both young and old. That being said, conservative fans will agree that Gazelle's performance with her tiger dancing friends was really not required.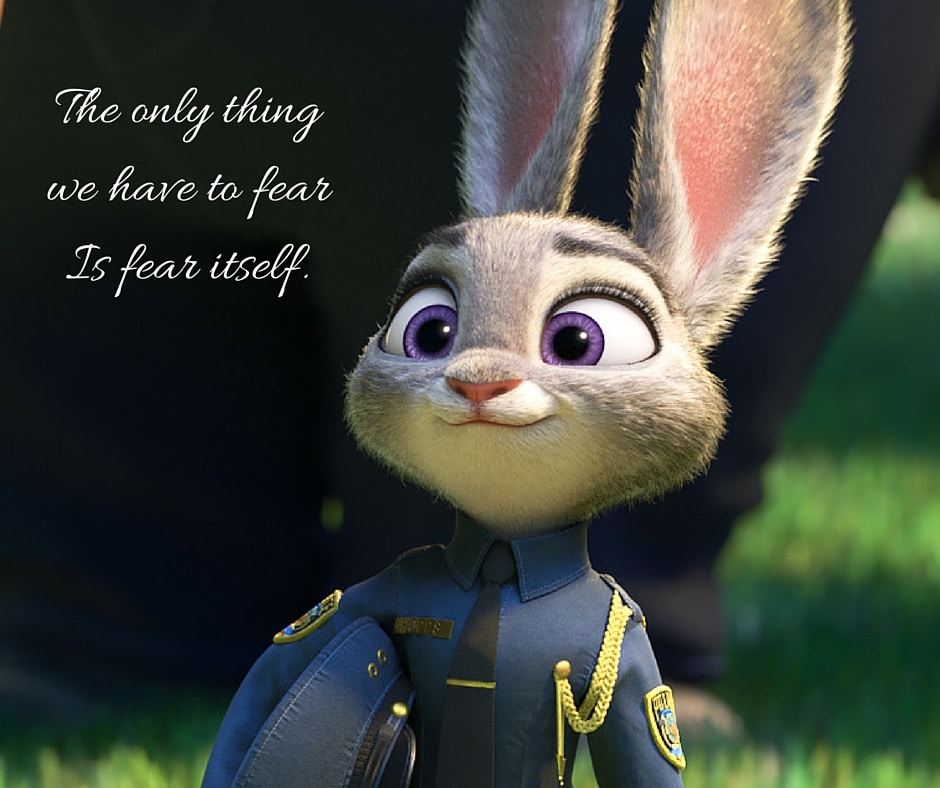 The dialog in the movie will be appreciated by older kids and adults.
Nick's witty comebacks take the cake PLUS
Disney has done an INCREDIBLE job with the animation, expressions,
and how realistic they make the animals come alive on screen.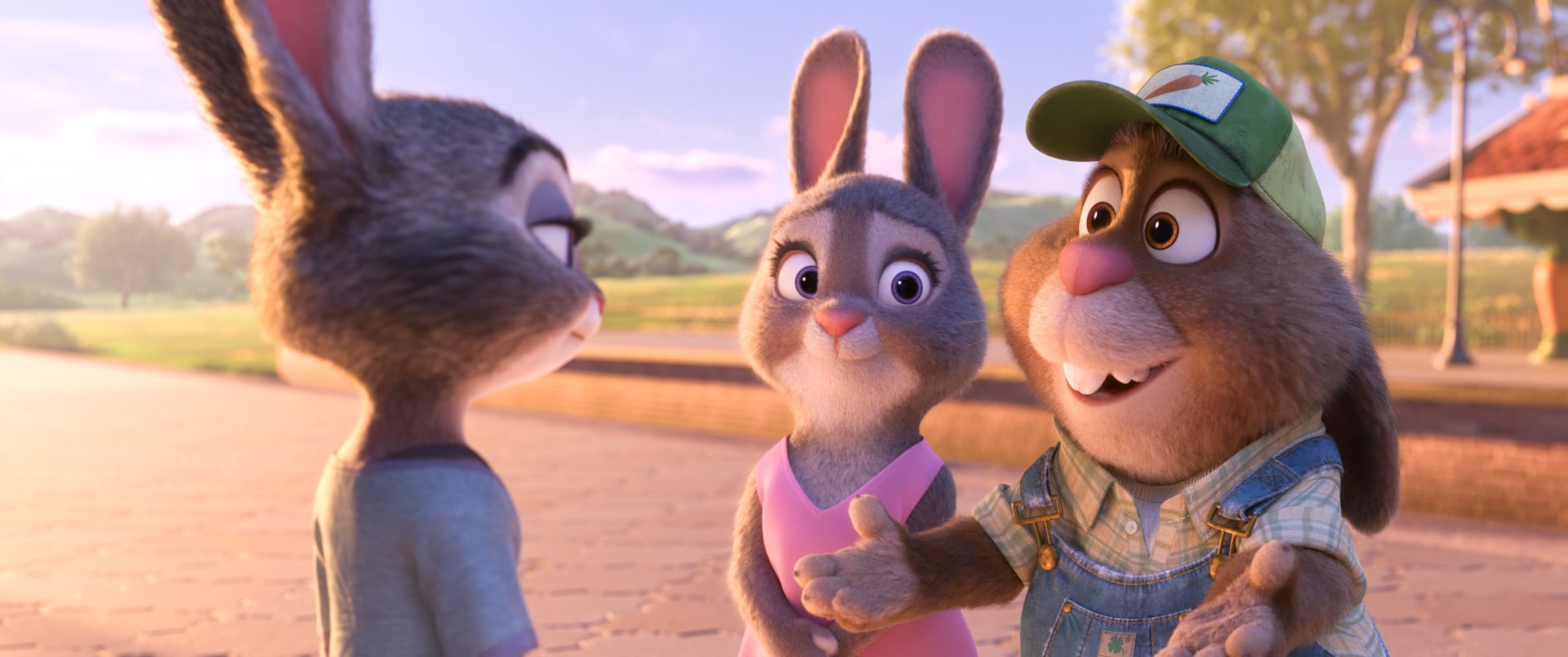 As a parent, I could also relate to the feelings Judy's parents expressed, with the concern that their daughter was going to move out of their protective bubble, to the big, scary world outside, to Zootopia.
And the relief when they found out she was assigned to the parking meters.
My son's only 5 but each time he says he would love to join the forces as an Air Force pilot, I cringe thinking of his safety!
Why kids will love zootopia:
My kids loved so many parts in the movie from Judy's over-dramatic dying scenes and Nick's accomplice cracking up when he's 'hustled' by Judy, to the DMV scene with the fastest sloth around, Flash. (The best!)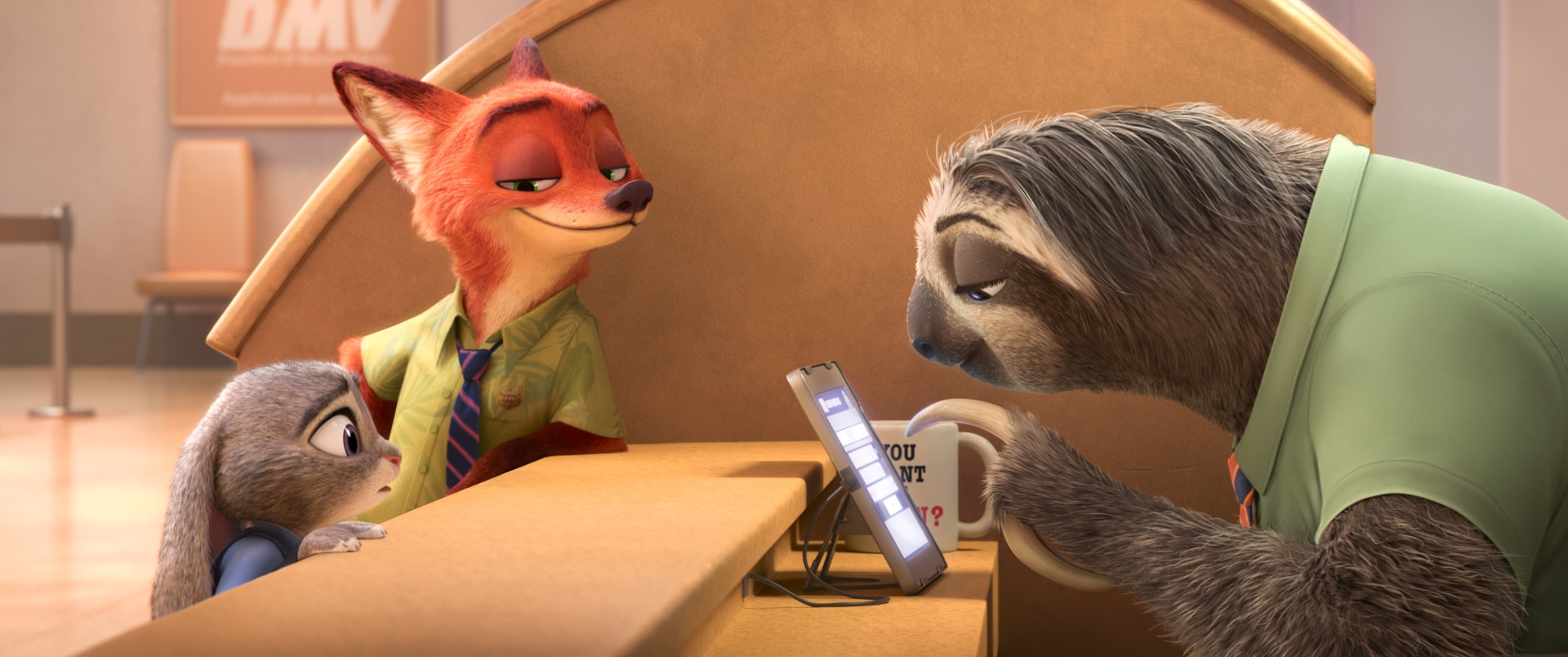 If your kids love adventure and mystery, then Zootopia will definitely be a win!
Concerns:
Two aspects in the film can be too heavy for sensitive children.
*Spoiler alert*:
don't read further if you want to keep the element of surprise!
When the animals turn savage and their eyes turn a menacing red or green color. Those scenes can be pretty scary and loud for younger kids especially if you watch the movie in 3D. We watched it in 2D and there were a few preschool aged kids who walked out in the end saying the only thing they didn't like were the scary animals.
When Gilbert the Bully takes Judy down and gashes her on the cheek. (There were several gasps from little ones in our theater, when that happened) So also when the boy scout troop pushes Nick around as a child.
Bottom Line:
Zootopia has a great storyline and an overlying message to TRY to be the change your circle, your community, your city needs. And to chase your dreams because you can be anything.
Positive themes:
Work hard to reach your goals, be the change, don't stick to the norm, the underdogs can overcome, bring together strengths to work as a team, never judge a book by its cover, always TRY!
Violence/scare factor:
The main scary bits are when the animals go savage and some kids may feel uncomfortable when Judy and Nick are pushed around and hurt by bullies, when they were kids.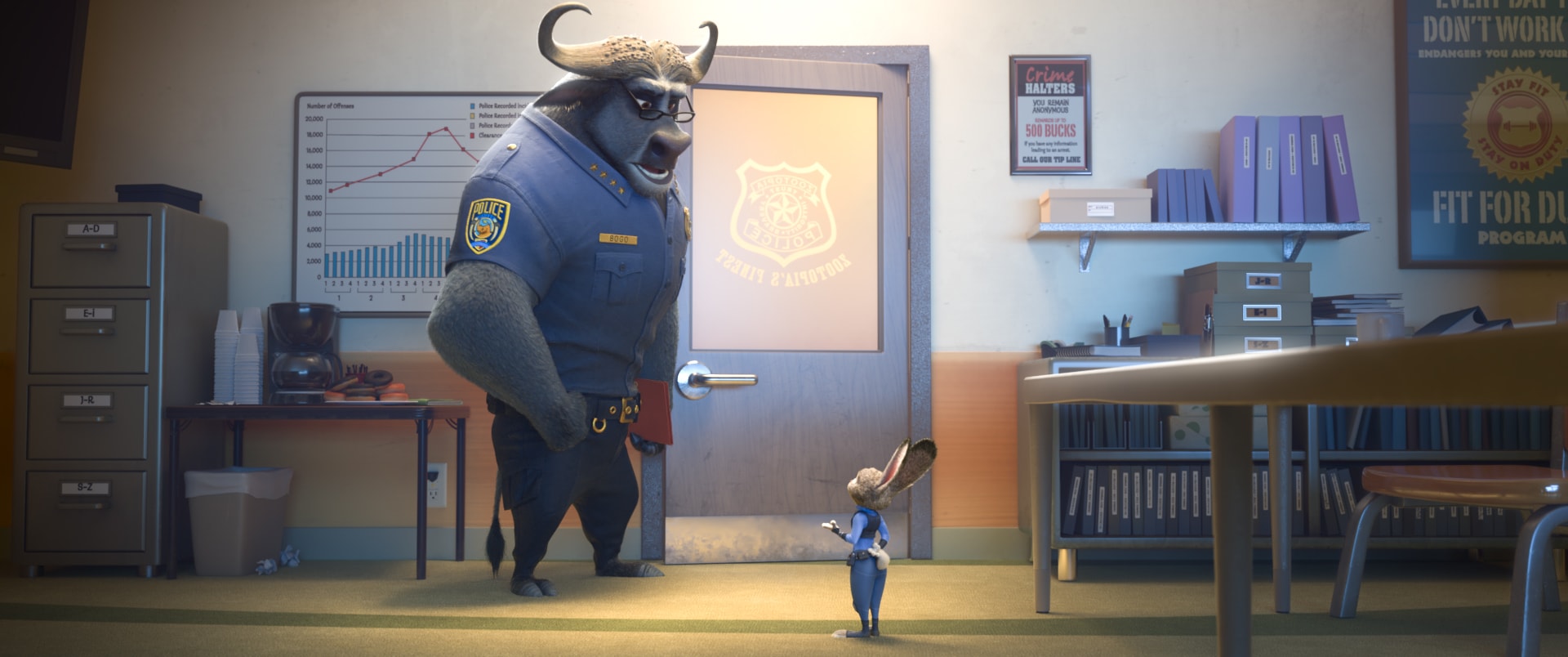 Read this great article on the Fandango that recommends the age kids should be to watch Zootopia.
Sex/Romance:
None.
There's is a bit where Judy walks in to speak to the yoga instructor and discovers all the animals are naked. (The kids in the theater found it funny and it really isn't anything crude but in Zootopia where the animals are all dressed it's definitely out of the ordinary for Judy.) You can see a snippet from this scene in the trailer above.
Bad language:
None.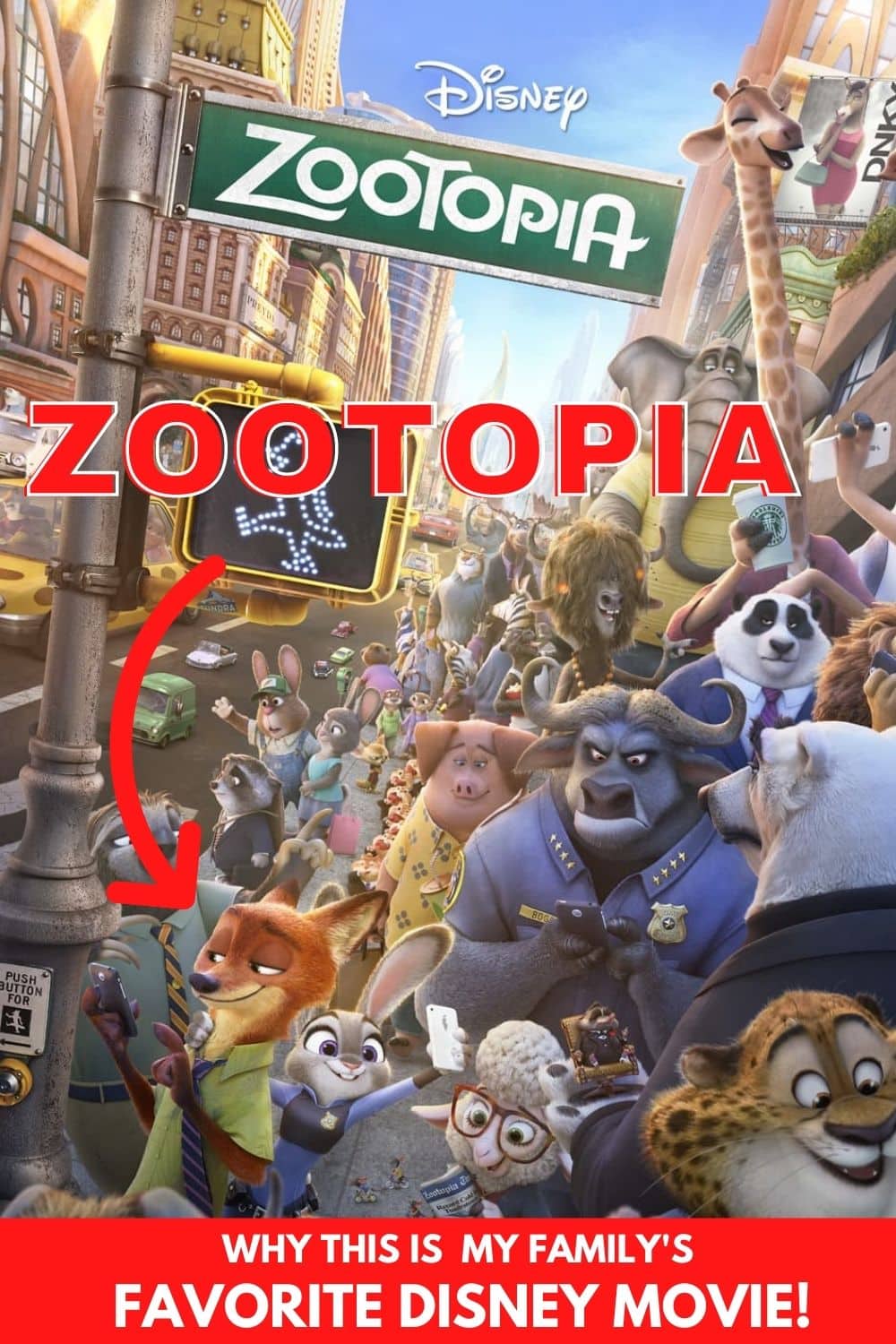 For more information about this movie, check out Fandango Zootopia Mom's Movie Minute episode. You can buy tickets for the same via the Fandango site or the Fandango app.
Activity Sheets: Zootopia fun, for the kids, before/after the movie
Click on each image to access the sheet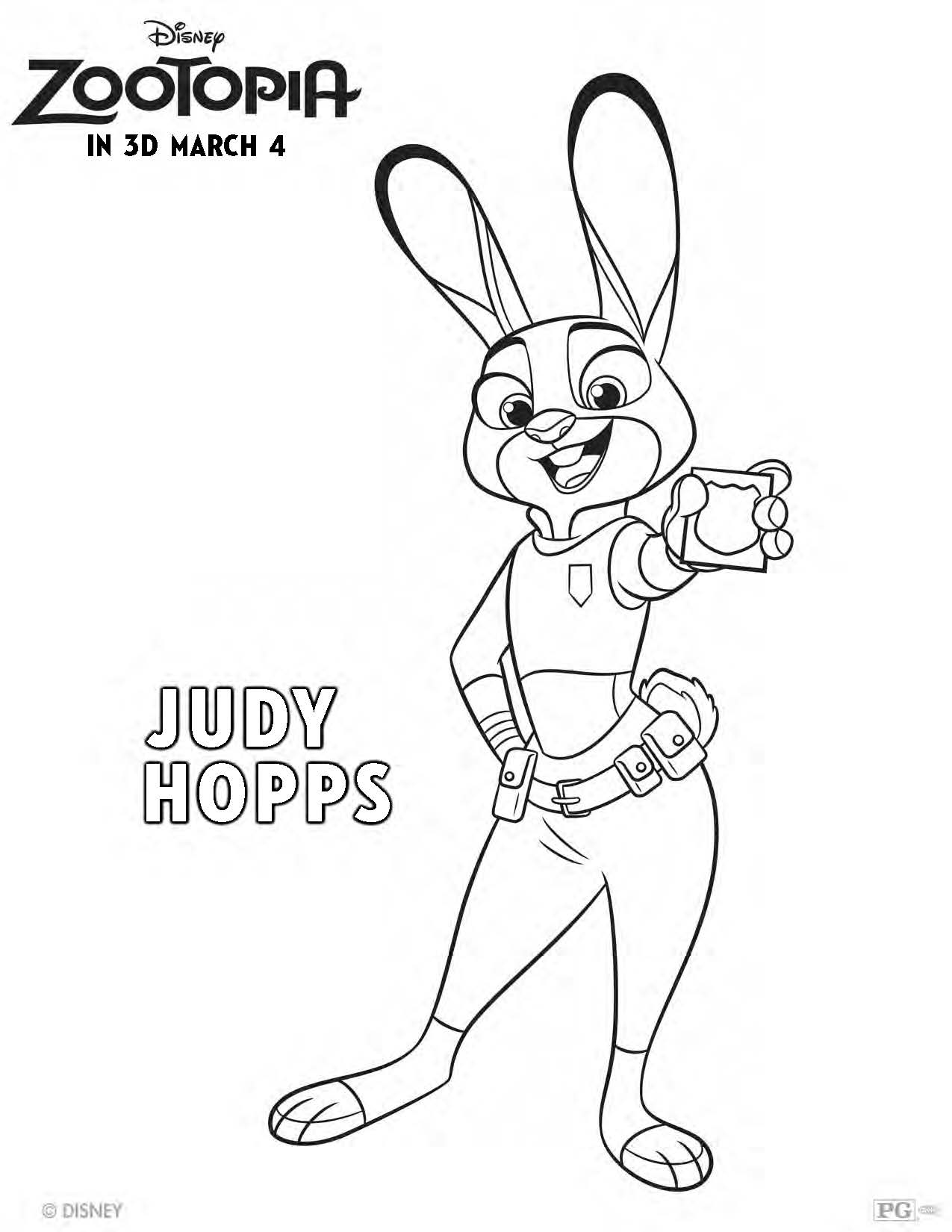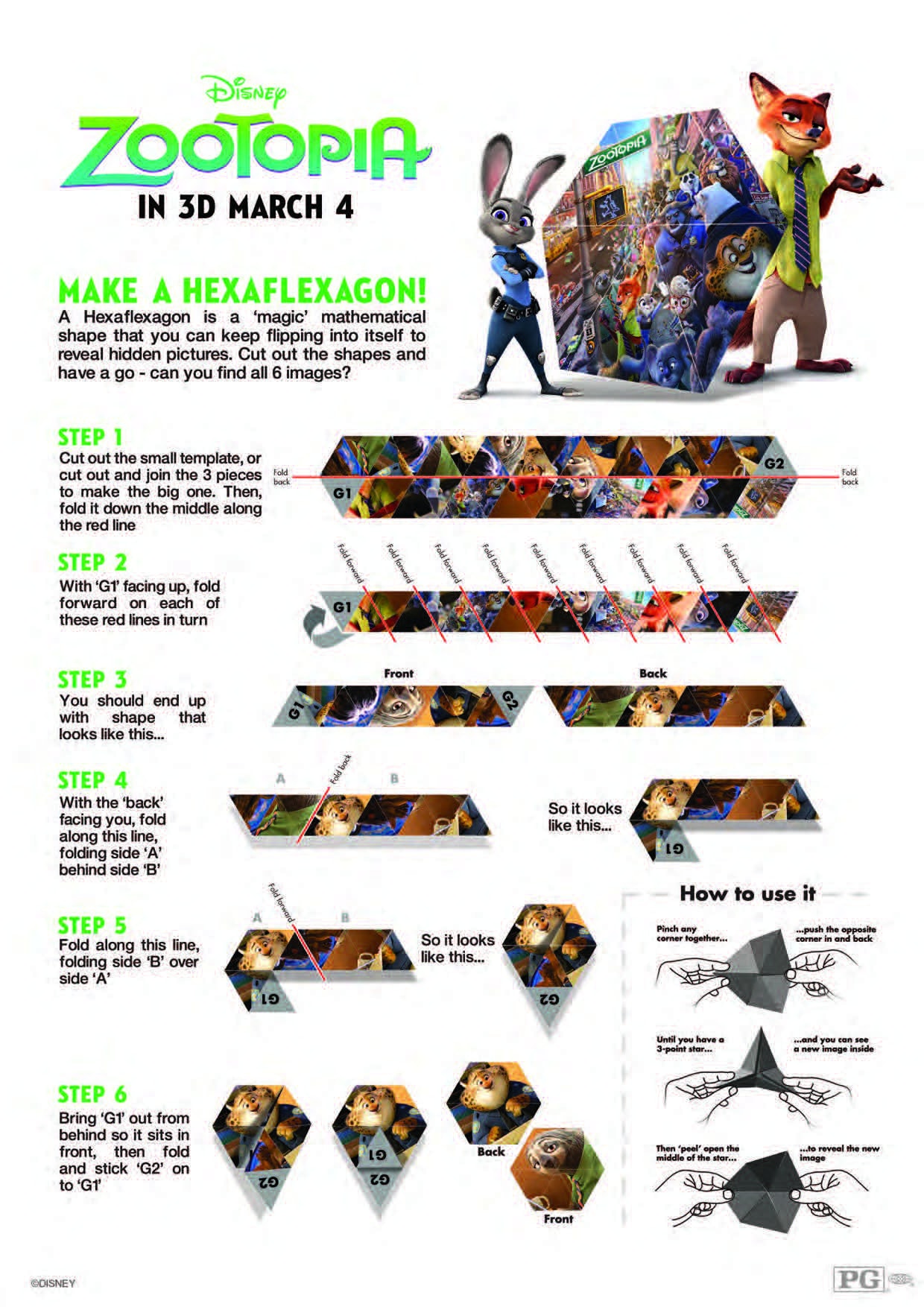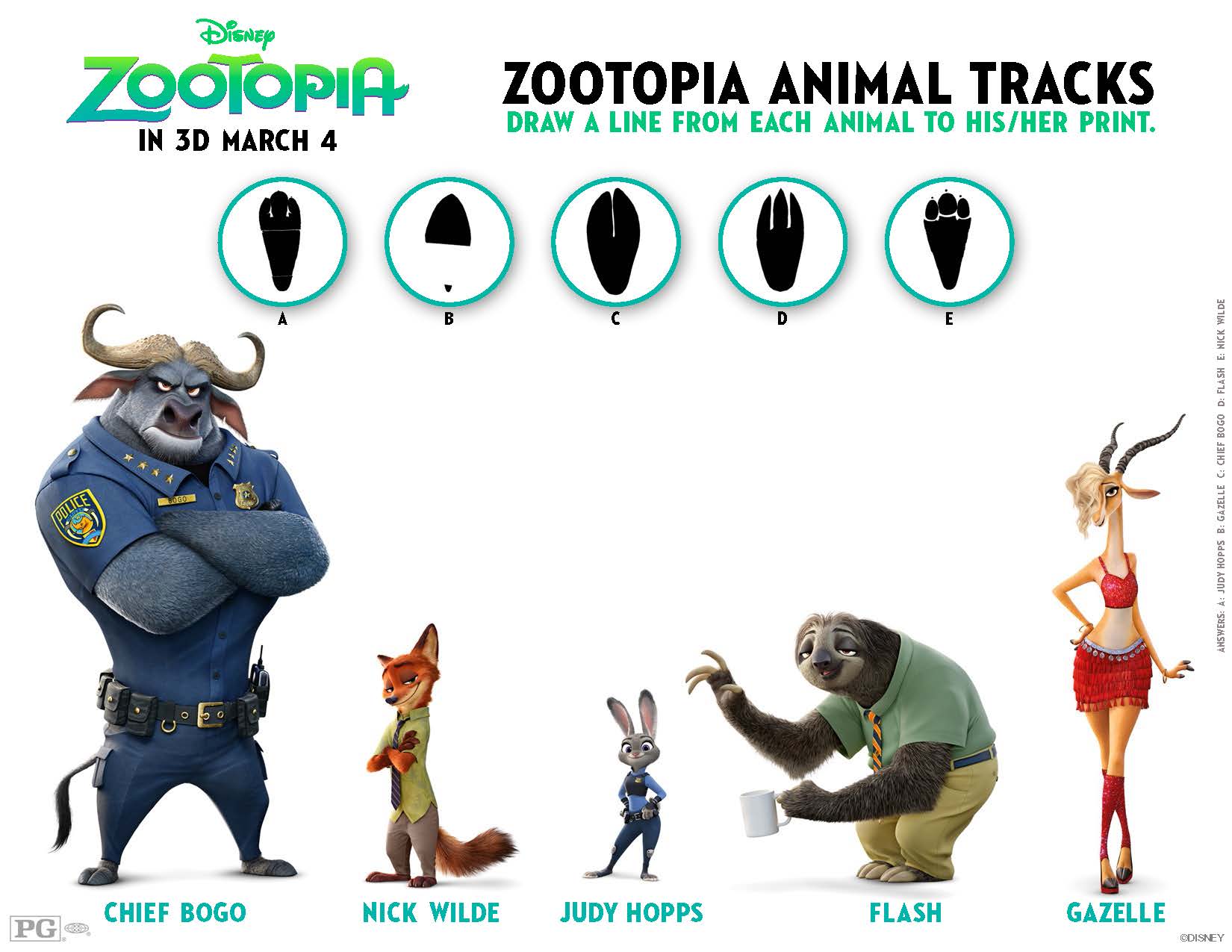 Don't forget to check the Fandango site to see what releases lie ahead and read reviews from the team, well in advance.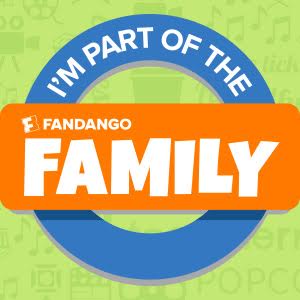 I'd love to hear from you. Hop over to chat with me on Facebook and/or Twitter