Disposable diapers are any new parent's best friend. But like any good thing, there's always a BUT.
Yes, disposable diapers help keep baby dry.
Yes, diapers absorb and hold so much more today.
But, if you aren't careful, your baby could develop a diaper rash.
How to prevent your baby from getting a diaper rash
There are several things you can proactively do to prevent your diaper wearing munchkin from developing a diaper rash.
1. When your baby poops, clean his bottom under warm, free-flowing water, from a tap,  versus using wipes.
2. Ensure baby is completely dry before putting a fresh diaper on him.
3. Don't wait till a diaper is soaked to capacity before changing the same.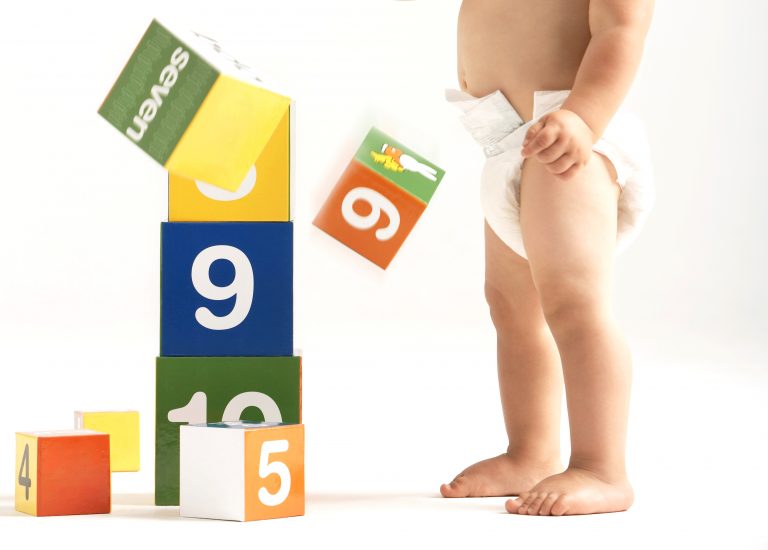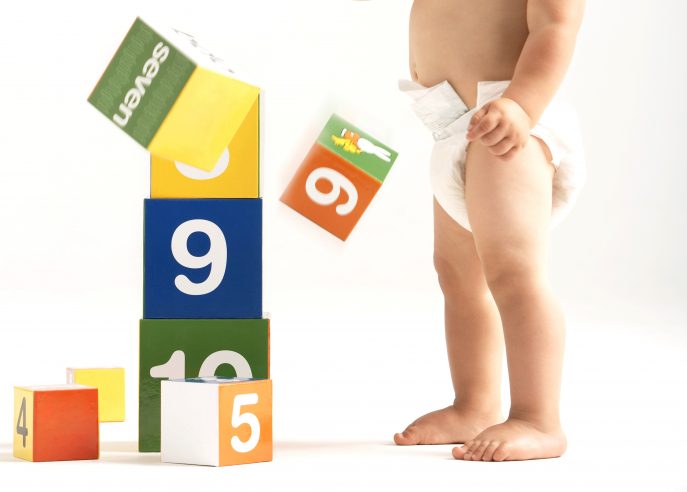 4. When possible, allow your baby to air minus a diaper. This can be done just a few minutes every day, preferably in the sun, but it will make a world of a difference.
5. Make sure you have the right sized diaper on him. Even one size too small for a few days, just to finish the stash of diapers you have, is not recommended. Lack of ventilation always gives way to the start of a diaper rash.
6. Use a diaper rash cream as a preventive measure each time a fresh diaper is put on. Pediatricians recommend a diaper rash cream free of parabens, preservatives, dyes, phthalates and talc ingredients…
a rash cream like Boudreaux's Butt Paste.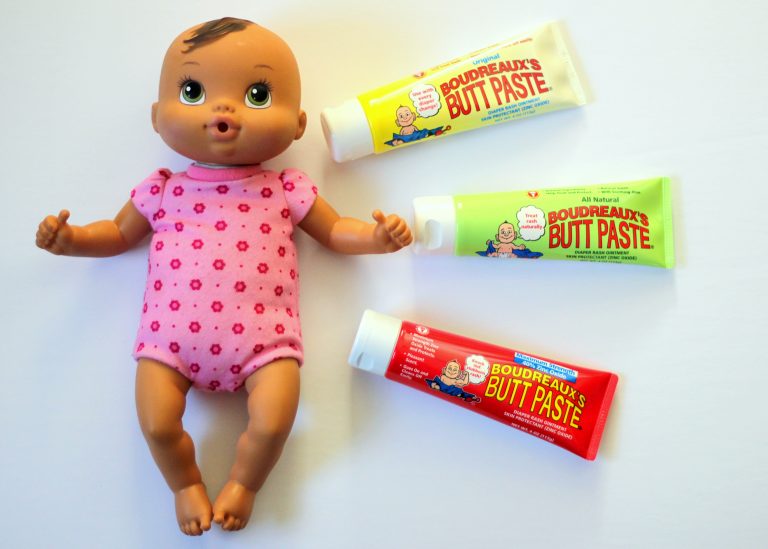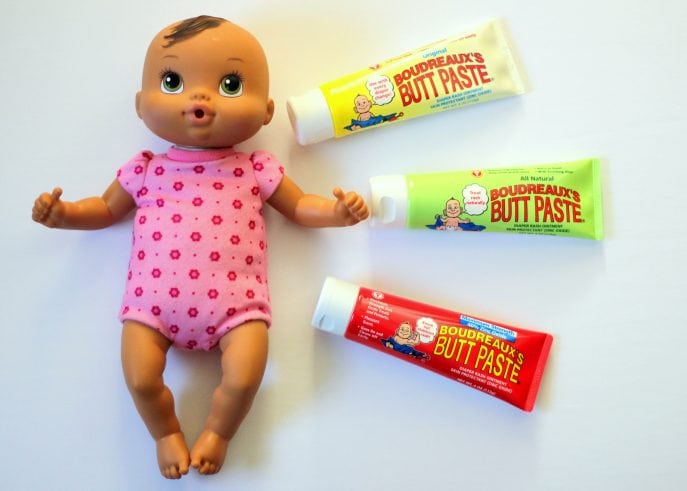 Available in three formulas, the cream is pediatrician approved, parent tested and baby safe.
The Original formula has 16% zinc oxide which is helpful in treating skin irritations.
The Maximum Strength formula has 40% zinc oxide.
The All Natural formula has 16% zinc oxide and natural ingredients like aloe vera to help soothe the skin.
All three provide that protective barrier between a baby's diaper and his skin.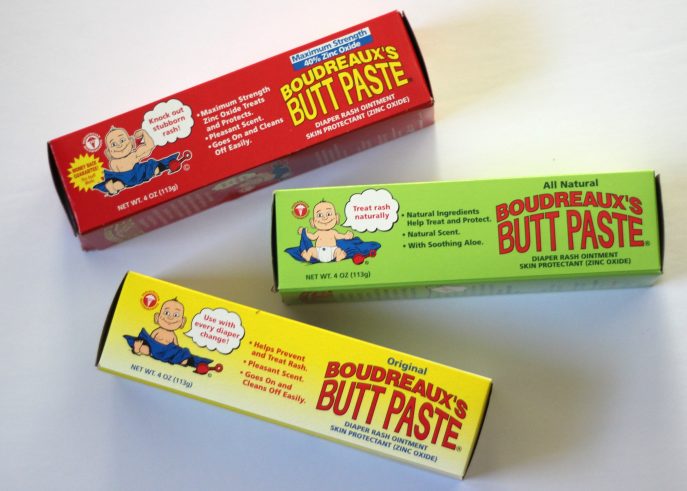 For preventive use, I would recommend using the All Natural cream but if you do see signs of a rash emerging, the Maximum Strength cream would be the better choice. (Bleeding, peeling and/or reddening of the skin around the diaper area and a fussy baby are signs your little one may have a diaper rash)
Try Bourdeaux's Butt Paste on your baby today and enter for a chance to win the featured products plus a $25 visa gift card to stock up on more!
I'd love to hear from you. Hop over to chat with me on Facebook and/or Twitter