How to make a delicious Broccoli Mac and Cheese
This post contains editorial samples and/or affiliate links to products I recommend. While this adds no additional cost to you, I will earn a small commission on any sales made.
Mac and cheese is one of those comfort food dishes that we all know and love, but to be completely honest with you I sometimes feel kind of guilty serving mac and cheese alone as a dinner. I mean where are the vegetables? So, after giving it some thought and browsing Pinterest, I decided to add the veggies in the sauce.
The result is this ultra velvety broccoli mac and cheese that even the pickiest of eaters will love.
How to make a delicious Broccoli Mac and Cheese
If you are not a huge broccoli fan yourself, or if you know your little ones truly despise broccoli, fear not!
You can't really taste it in here!
Like seriously can't even taste a single bit. The broccoli florets soak up a lot of the cheese sauce so there's no vegetable flavor in there.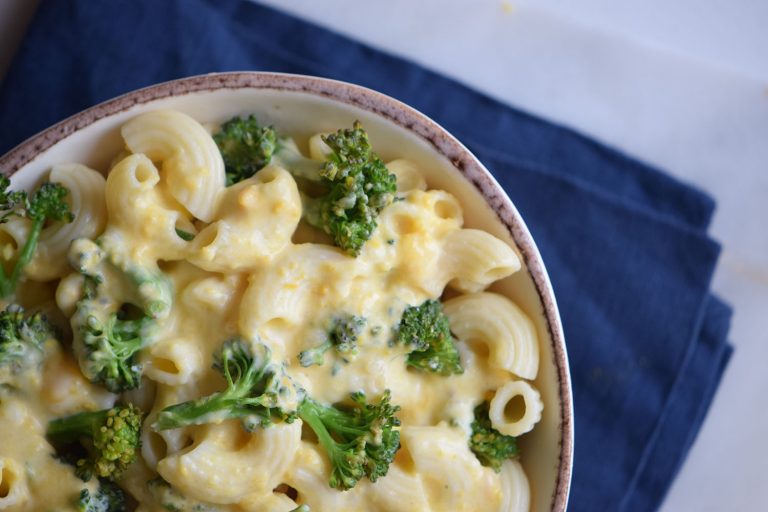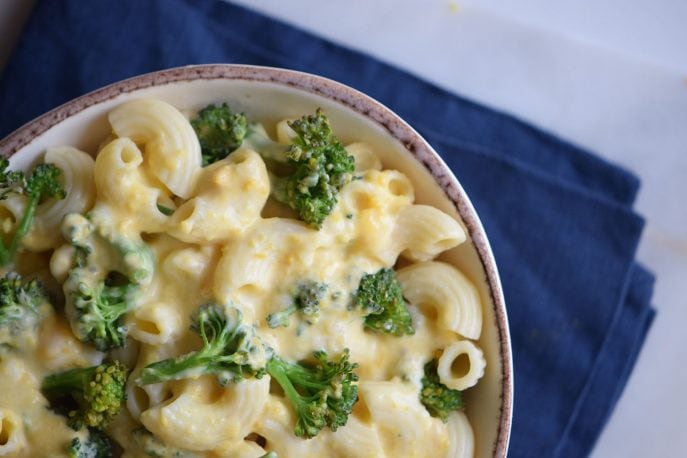 However, in an effort to hide even more the veggies I also tried this broccoli mac and cheese blending the cheese sauce with the broccoli florets. The result is a green super nutritious sauce that looks and taste nothing like broccoli and a lot like cheese, which in my opinion is a total win.
The recipe is also super easy and super quick to make which makes it an incredibly good weeknight dinner option.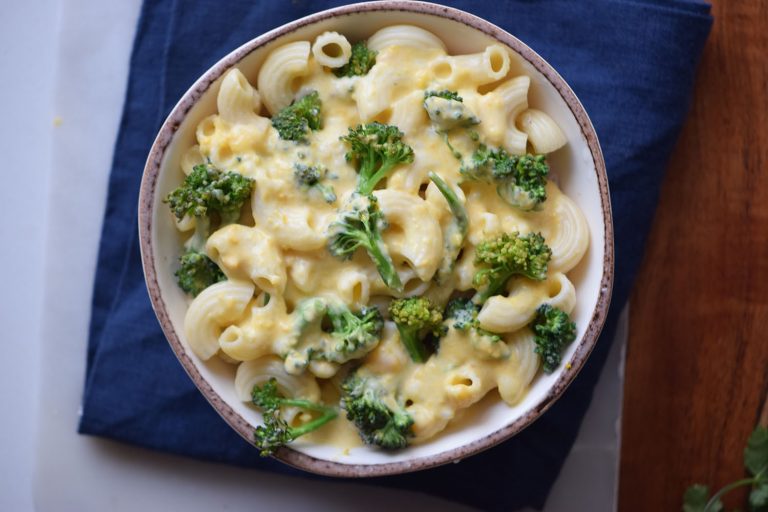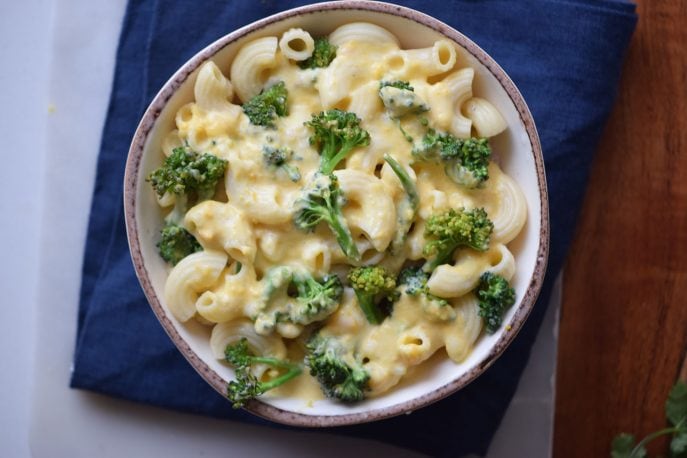 If you love to meal prep you can also store it in those foil containers and freeze it, once you are ready to serve them, pop them in the oven for a couple of minutes and you are all set.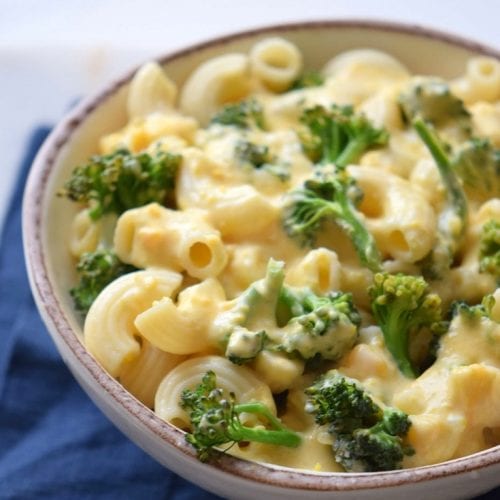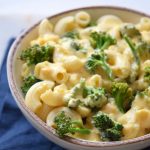 Broccoli Mac and Cheese
Ingredients
1

Cup

broccoli florets

steamed

1½

Cup

parmesan cheese

½

Cup

grated cheddar cheese

16

oz

Macaroni pasta

2

Tbsps

butter

2

Garlic cloves

minced

¼

Cup

milk

3

Bay leaves

1

Rosemary sprig

Salt to taste
Instructions
In a pot, bring salted water to a boil, place the bay leaves, rosemary sprig, and pasta.

Cook until the pasta starts to float and place the broccoli. Cook for additional 4 minutes.

When al dente, drain and discard the herbs.

In a saucepan over medium heat, pour the milk, garlic, salt, butter, and cheeses. Stir until getting a cheesy sauce.

Transfer the pasta to serving bowls, and pour the cheese sauce over.

Serve and enjoy
I mean it can't seriously get any better than that, right?
Here's a delicious comfort food that's jam packed with the required veggie nutrition, that gets done in very little time.
On top of all that, we can also cook it in batch and have a ton of freezer meals ready and waiting for us.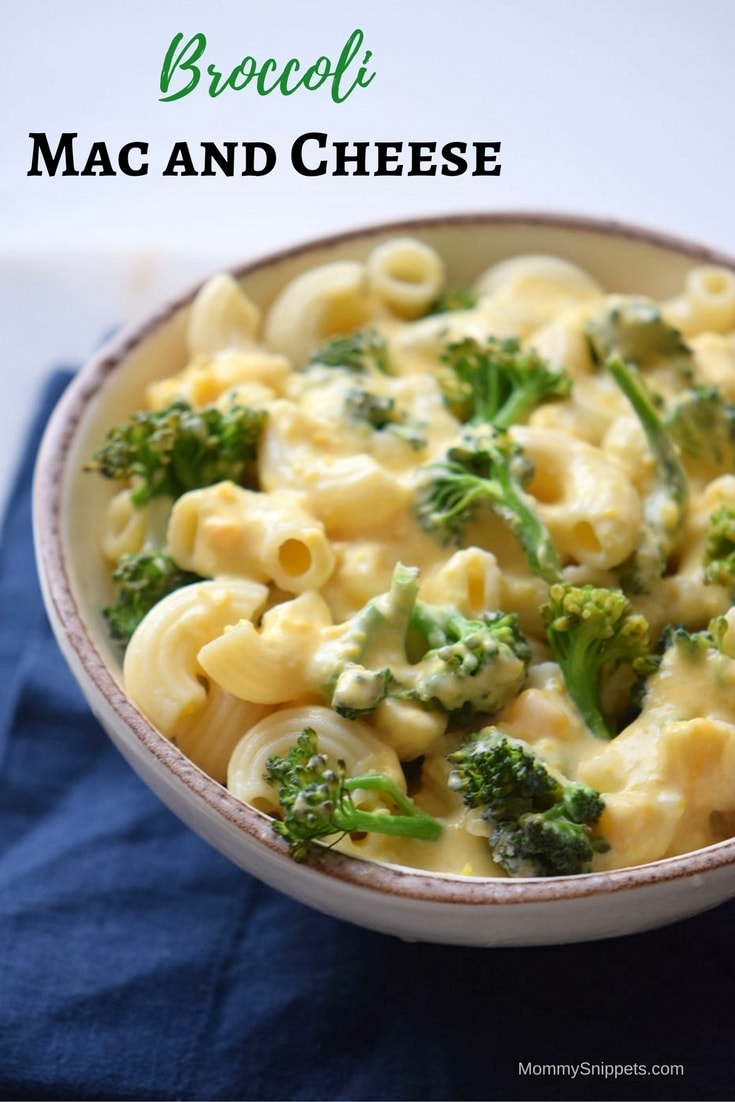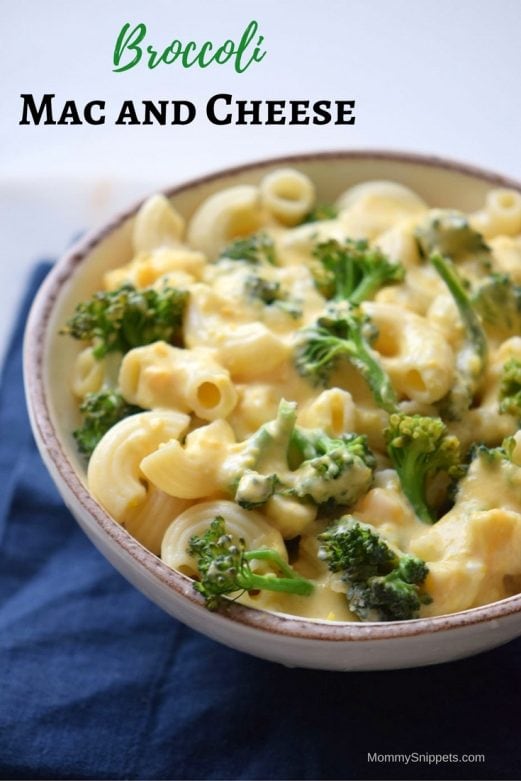 I'd love to hear from you. Hop over to chat with me on Facebook and/or Twitter