Unique Christian Gifts for Mom – Christian Mother's Day Gift Ideas
This post contains editorial samples and/or affiliate links to products I recommend. While this adds no additional cost to you, I will earn a small commission on any sales made.
If you are looking for a meaningful gift(s) that will be treasured and appreciated by Christian moms, this Christian Gifts for Mom mini gift guide will help you find just that!
Encouragement cards always have their place under the thoughtful gifts space, but what if you want to gift the Christian mom you know something more?
I've shared my love for Mary & Martha products over social media and figured I needed to give it a much-deserved spotlight on the site too.
​What is Mary & Martha?
Mary & Martha is a beautiful faith-centric Christian company that is a sister company of DaySpring and Hallmark.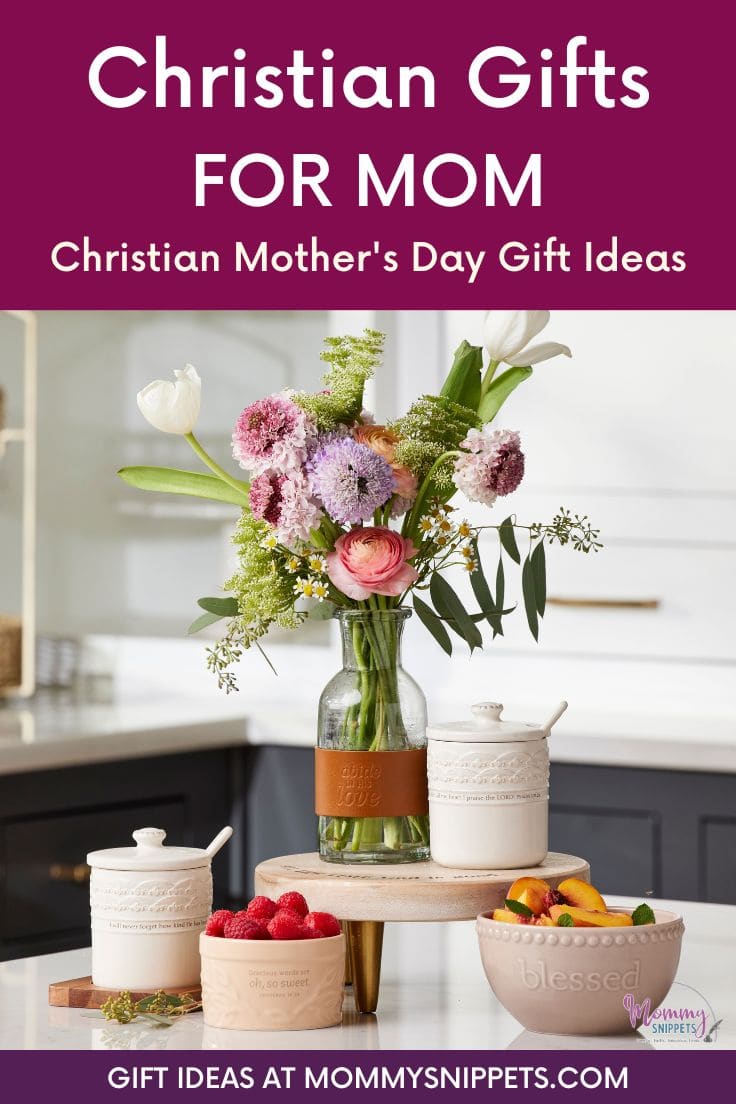 When I was first introduced to the products, I was blown away.
The photographs on the website do no justice to how stellar the quality of each product is.
As moms, it's easy to get wrapped up in the busyness of daily routines. We need reminders, encouragement, and hope poured into our hearts and spirits throughout the day.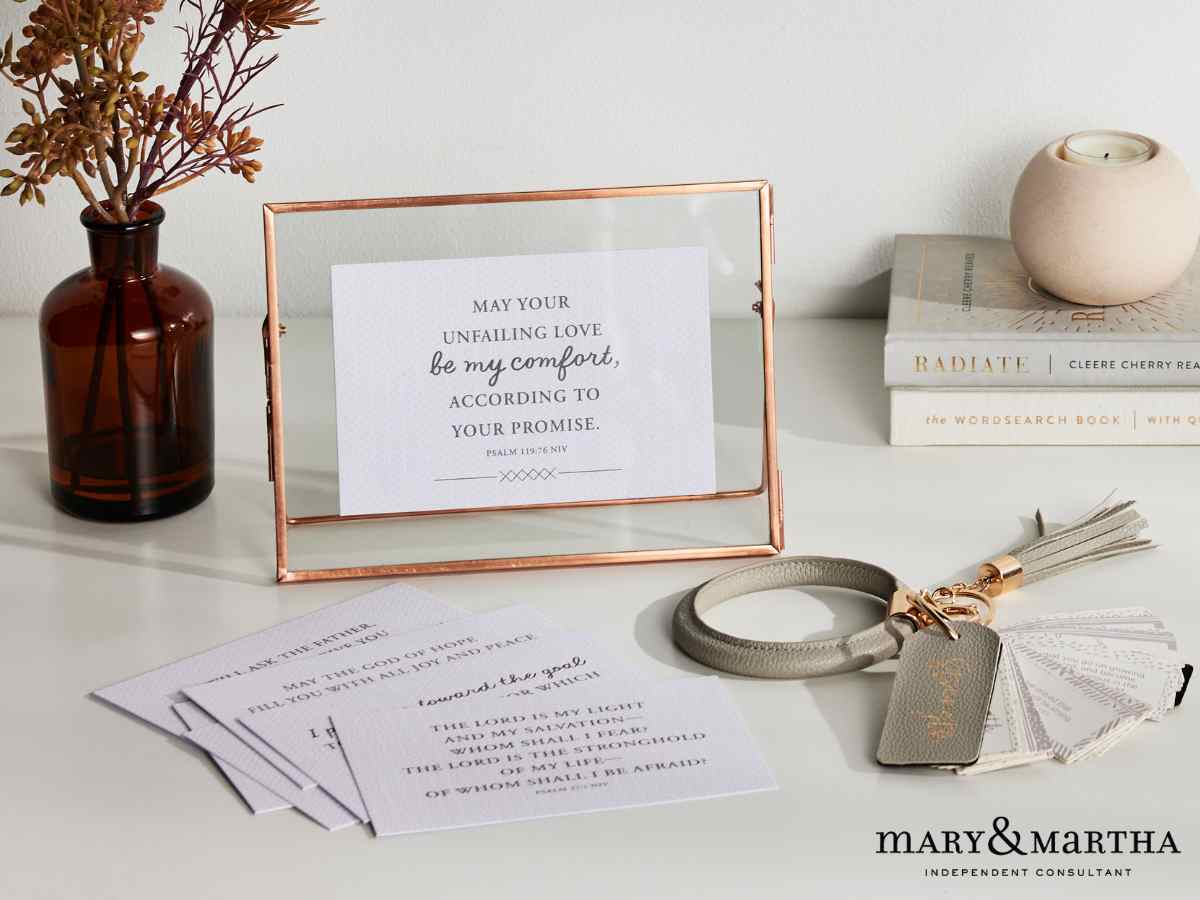 That's where Christian gifts make a difference.
Unique gifts like the few I've highlighted below from the large Mary & Martha collection do just that.
They encourage, inspire, and build up faith through the powerful Bible verses engraved on a charcuterie board or serving tray, words of wisdom shared in prayer journals, or beautiful jewelry that remind the recipient of God's love.
So yes, every great gift you choose under the Mary & Martha mantle has that Hallmark quality with a Dayspring message.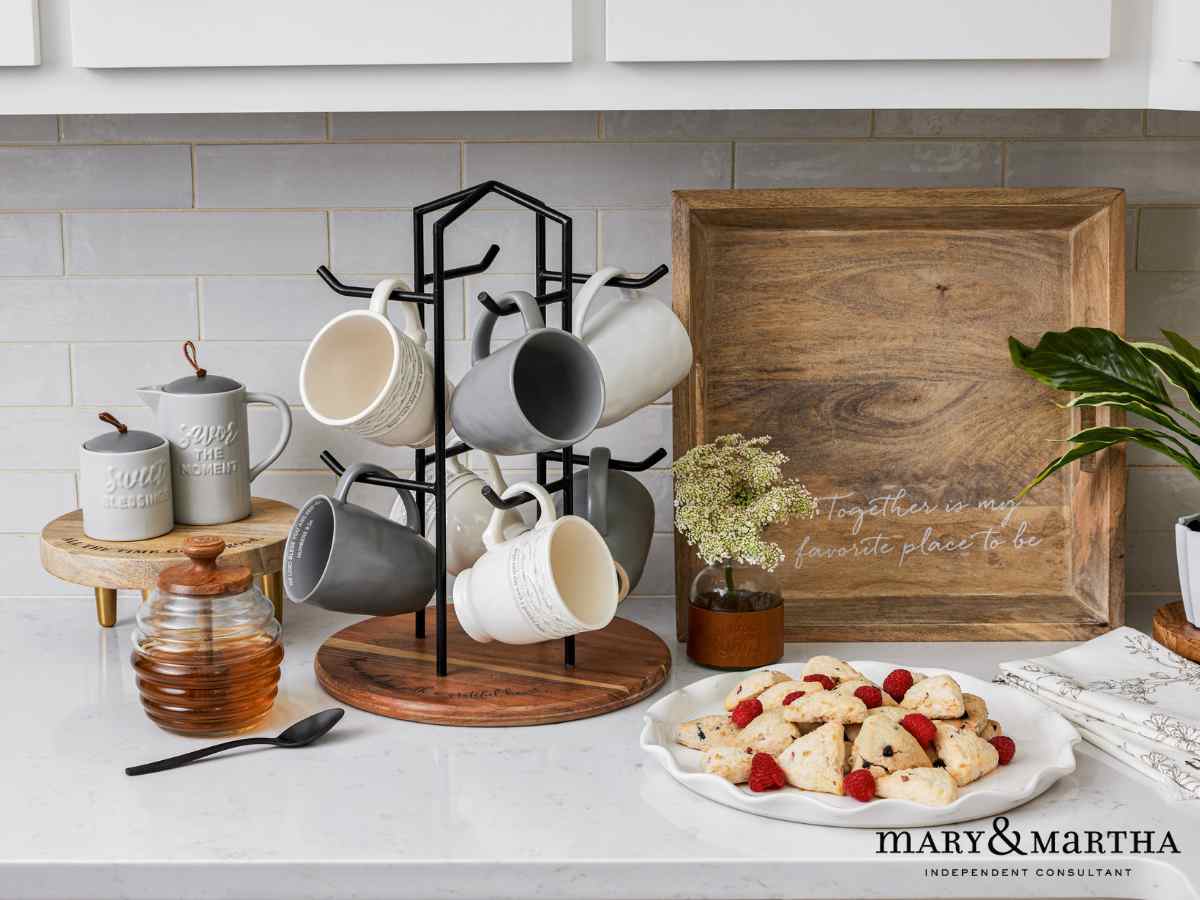 Think all things Pottery Barn meets Joanna Gaines meets Homegoods but with the beautiful message of eternal hope and encouragement!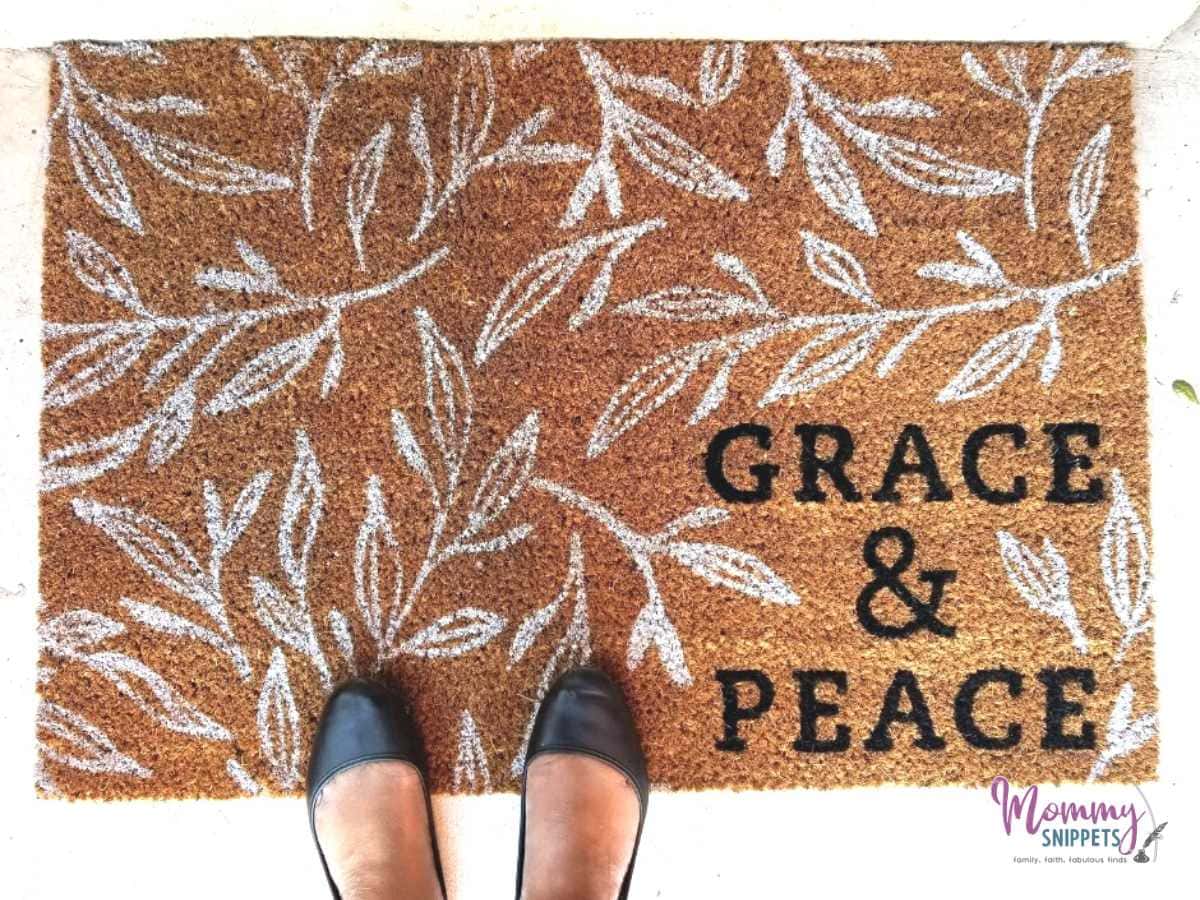 And I love that a small percentage of every purchase goes towards the Compassion International project in Tanzania, Africa.
Isn't that incredible? Your gift blesses not just you or your recipient but also a child in need and his/her family.
Christian Gifts for Mom Gift Guide​
This really is where I shop for Christian mom gifts.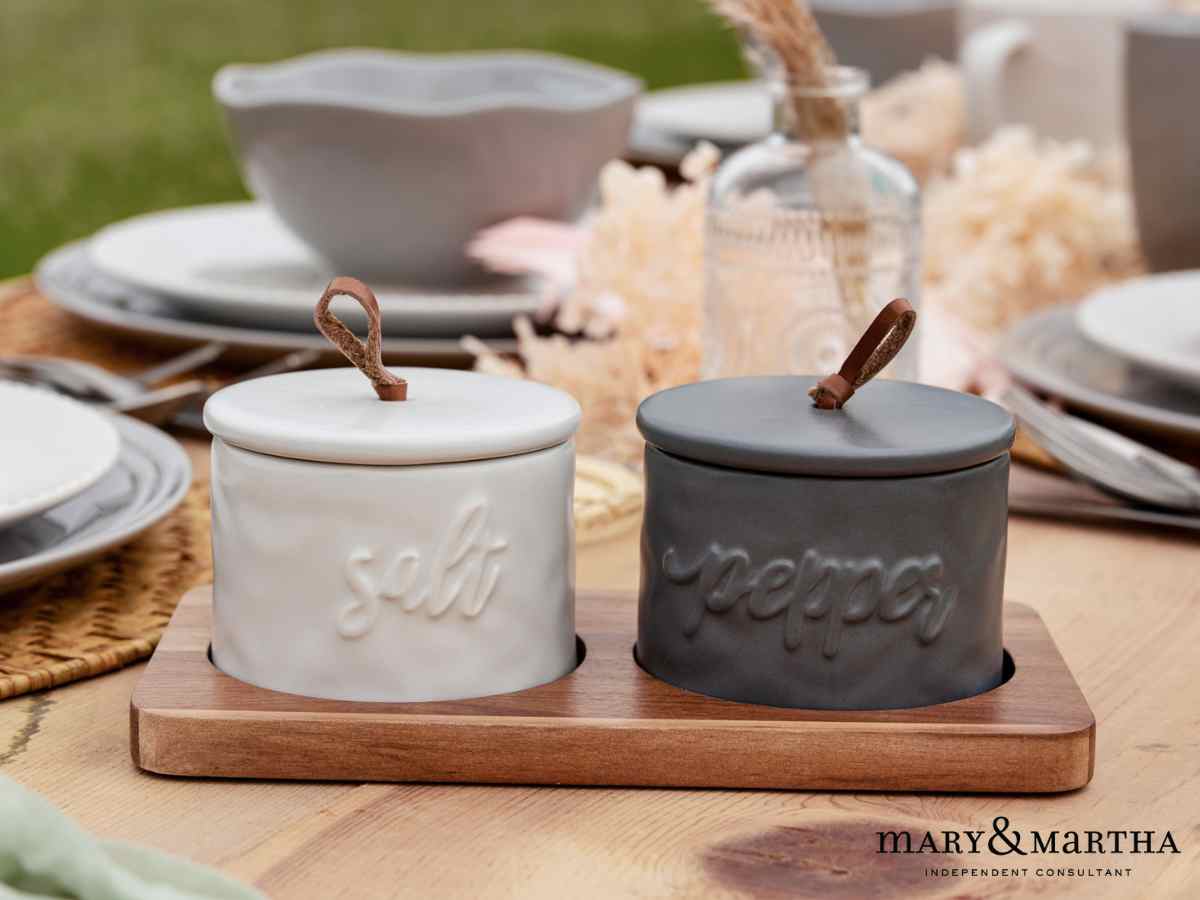 Mary & Martha gift selections fall under three categories-
faith gifts, gifts for the home and gifts for the table,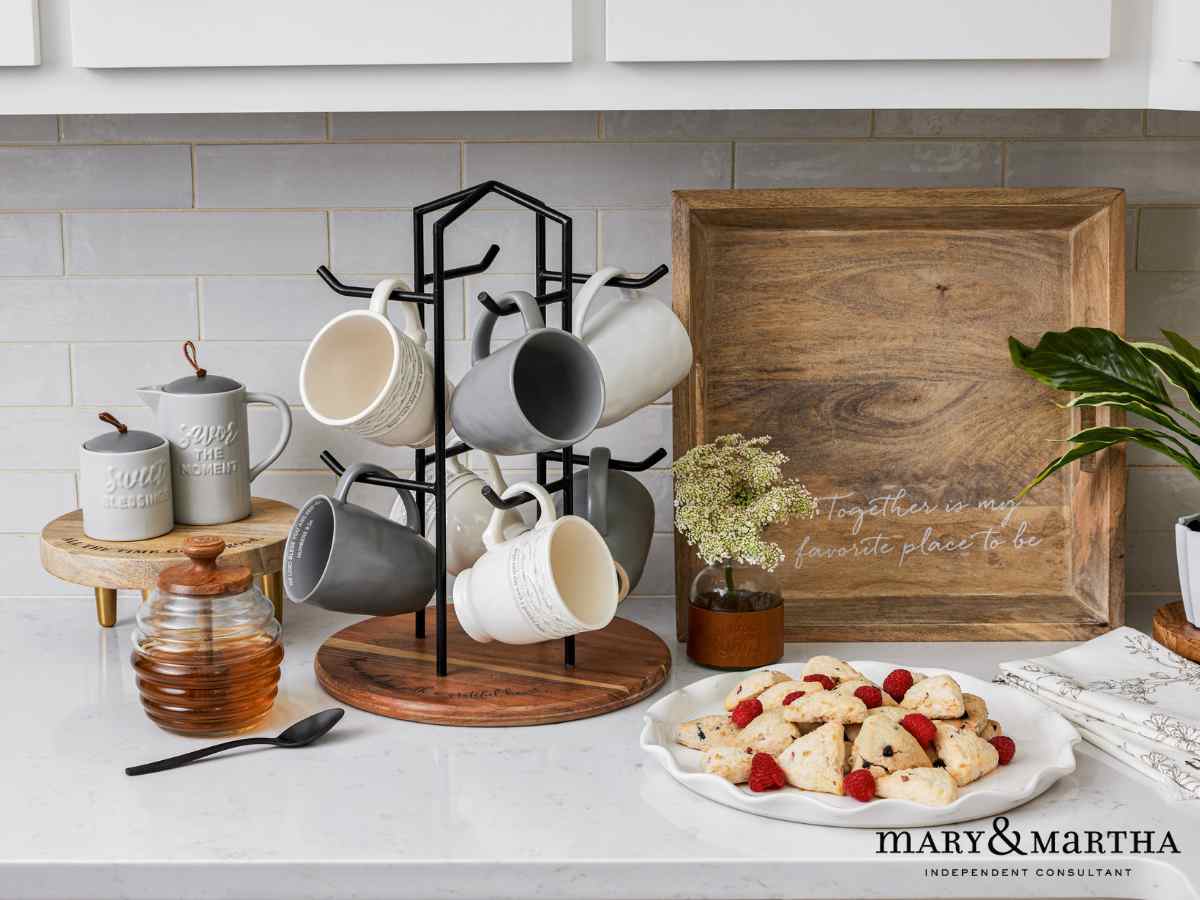 and include devotional books rooted in God's Word,
home decor,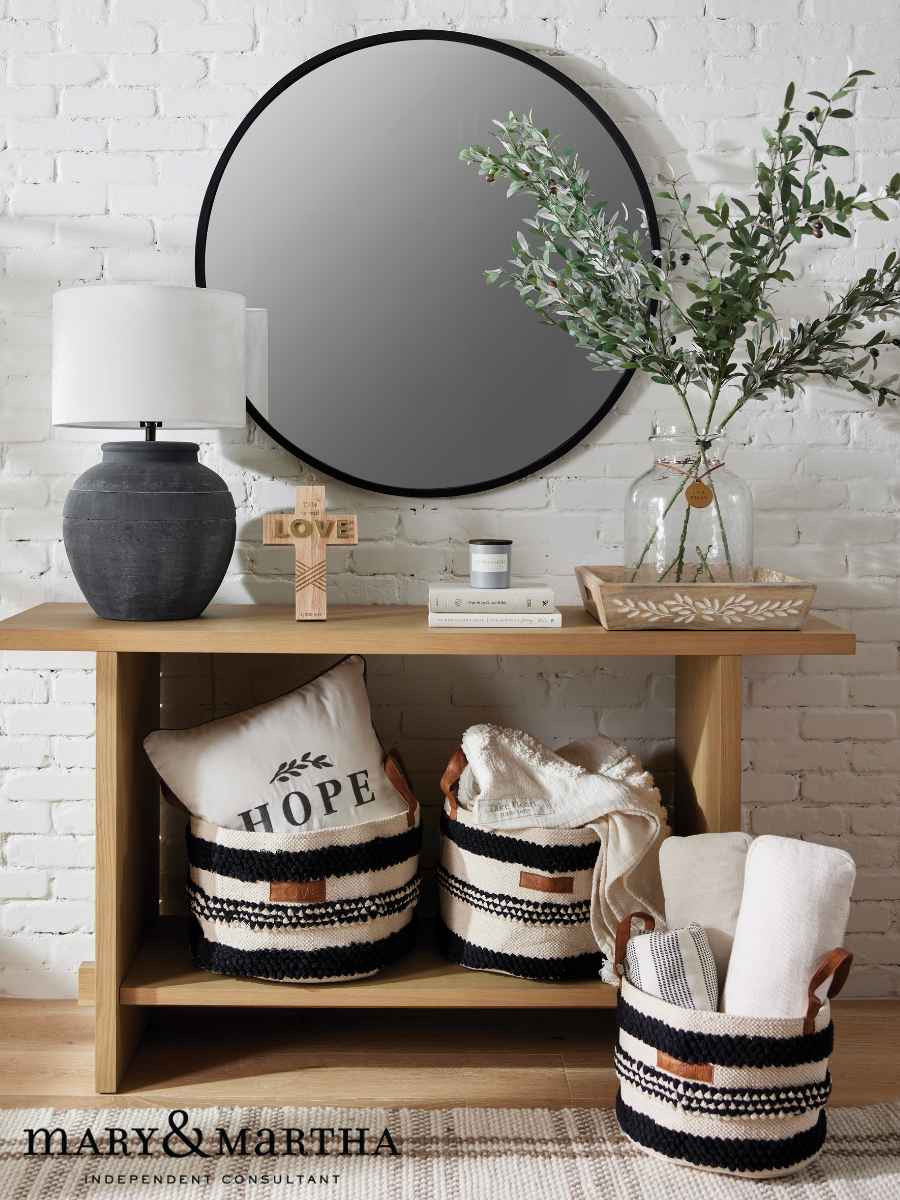 coffee mugs with an inspirational message,
wall art,
faith journals,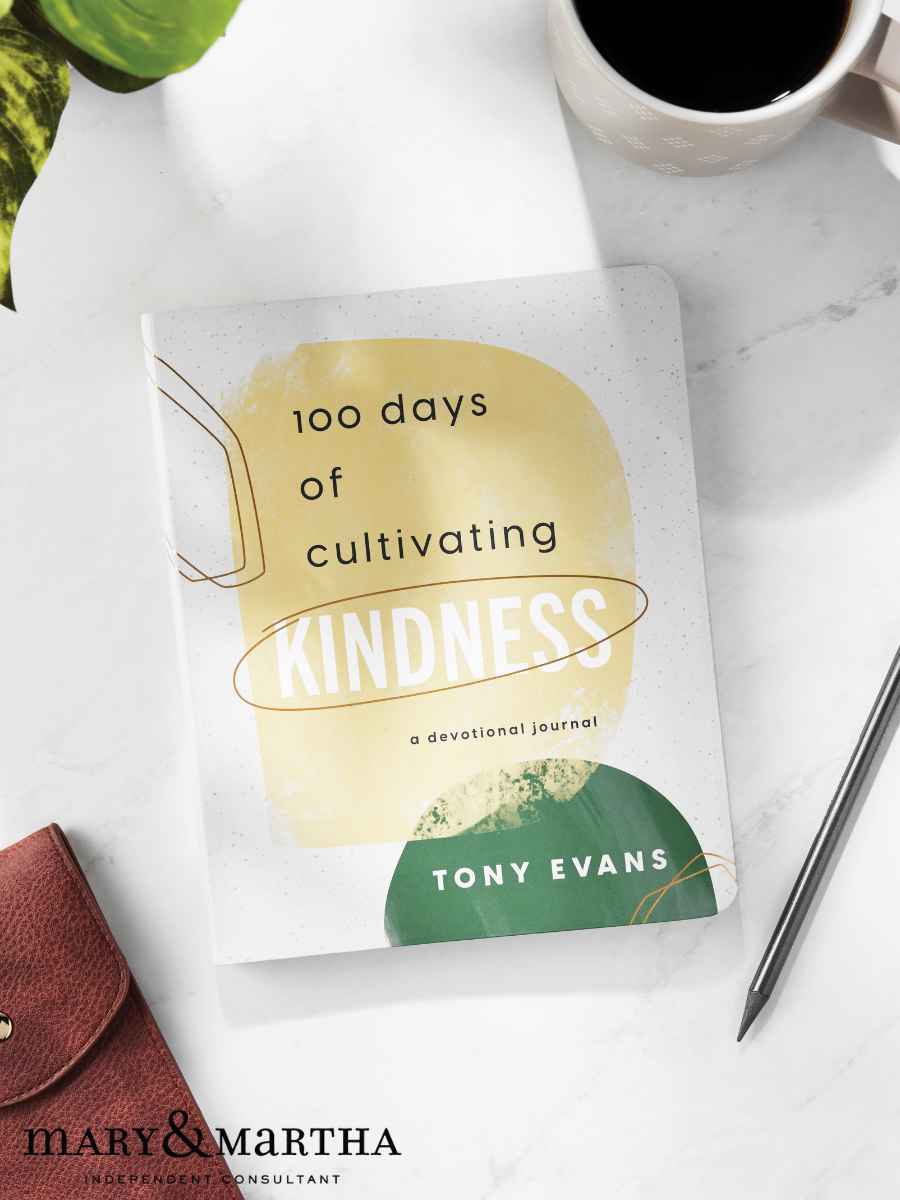 gift sets,
tote bags,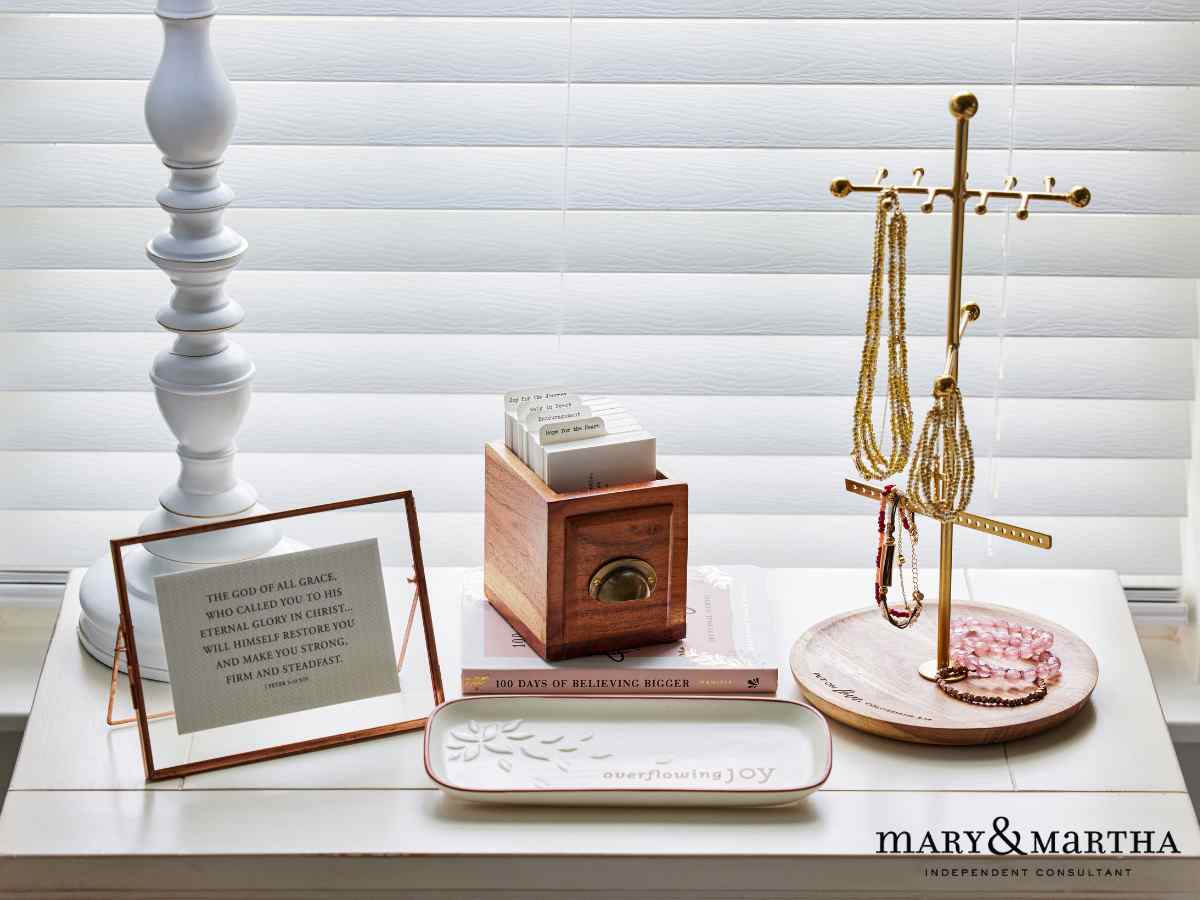 Scripture verses,
and so much more!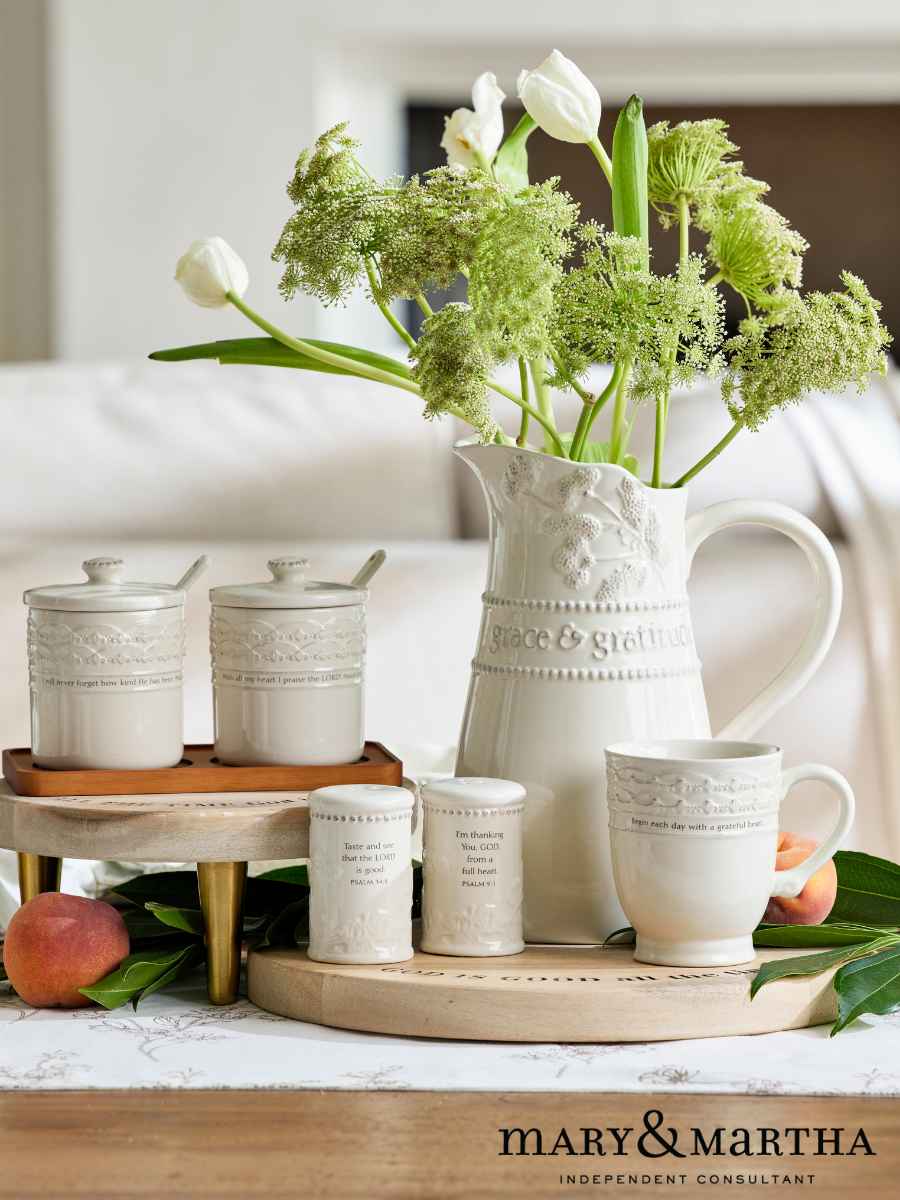 I consider these the best unique religious gifts for every Christian woman on your list because each gift is an opportunity to rise, reach, empower and radiate Jesus!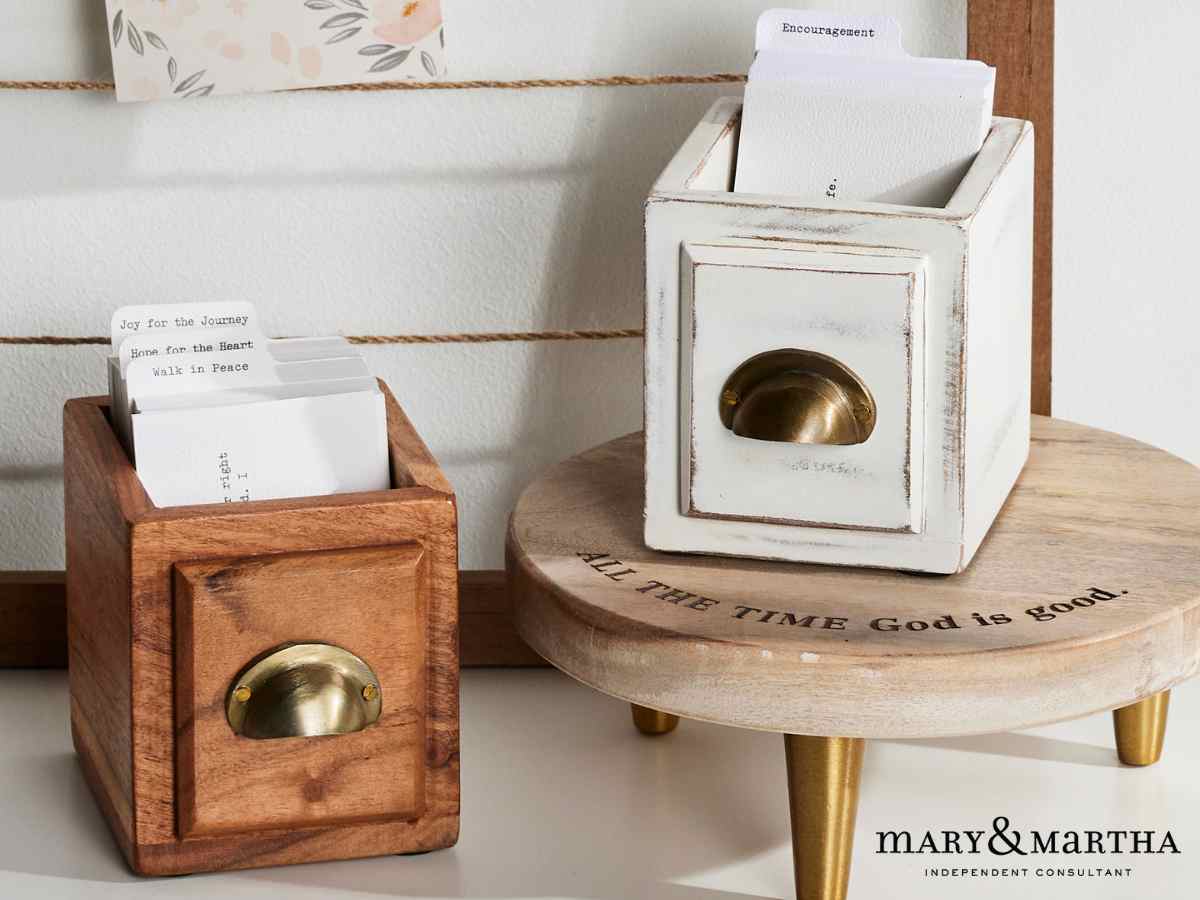 Here are some great Christian Mother's Day gifts you will want to grab while available:

Unique Christian Gifts for Mom - Christian Mother's Day Gift Ideas
Some of my favorite Mary and Martha gifts that grace my home include these beauties and would make great encouragement gifts:
More Favorite Gifts for a Christian Mom
Also, when your order hits the $35 mark, you can choose one of these Mother's Day gifts at the discounted price listed on the site.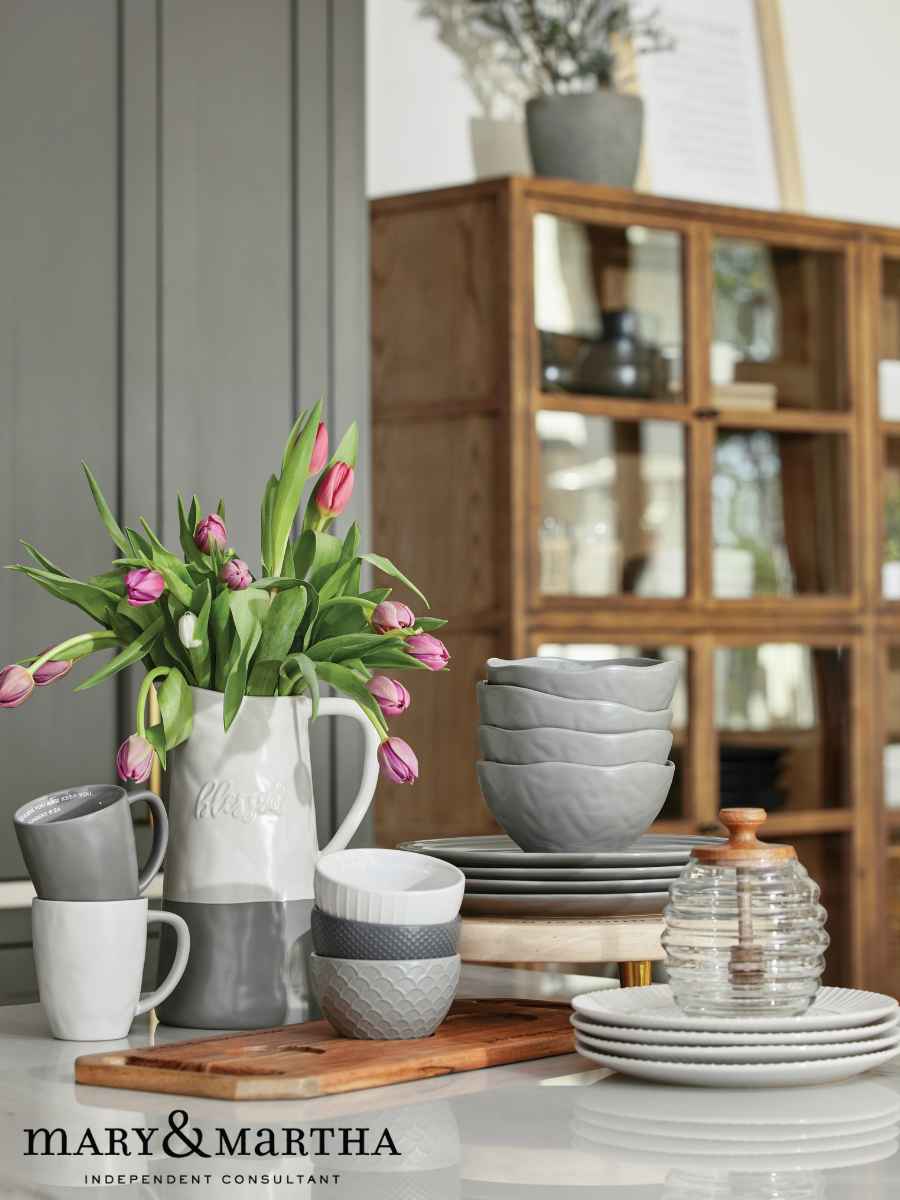 If you would love to host a Mary & Martha Facebook party to introduce your friends to these inspirational gifts, send me a message.
I love sharing my heart for these gifts and would love for you to be blessed with a few favorites as hostess perks!