I'm a huge chocolate lover and a big slice of moist chocolate cake is enough to make this Mommy a happy camper.
That being said, I have to admit that it has taken me several baking attempts to finally find the one chocolate cake recipe that has me sold. I found this recipe, handwritten, in a cookbook. Besides being rich, everyone always comments on each slice being so moist.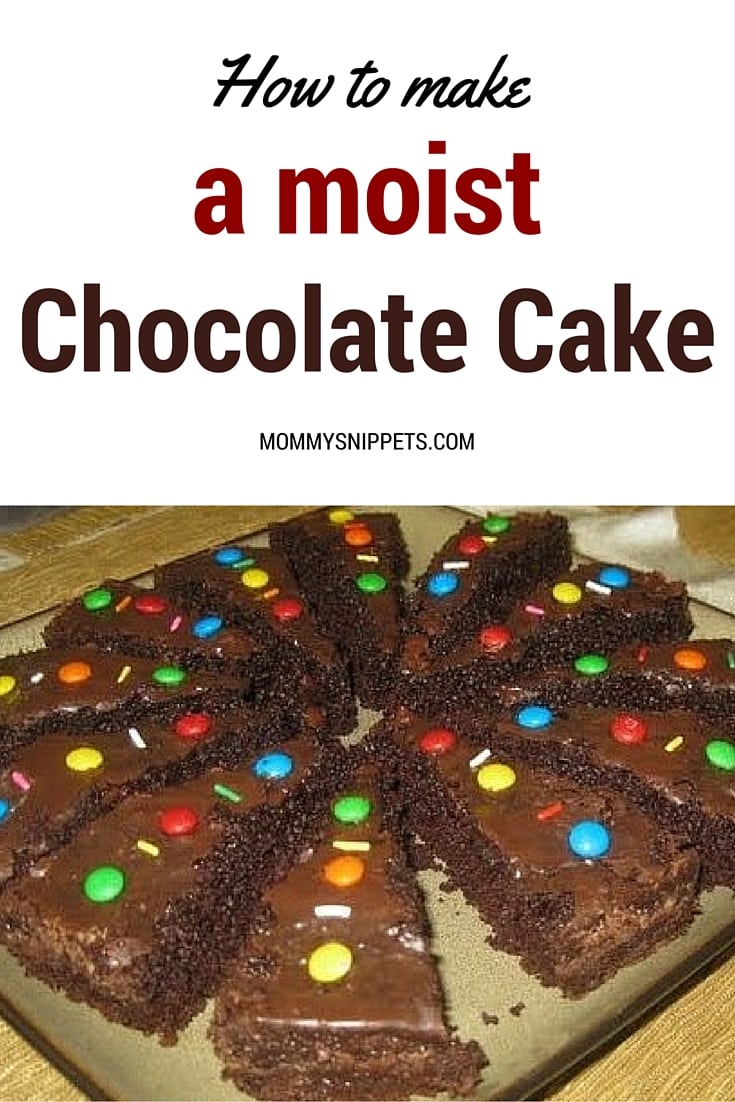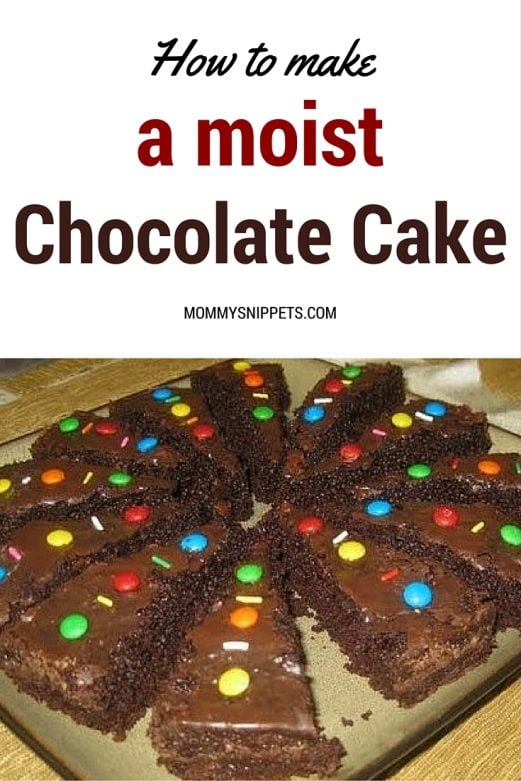 How to make a 

moist

chocolate cake.

Ingredients:

Butter, for greasing the pans
1 3/4 cups all-purpose flour, plus more for pans
1 3/4 cups sugar
3/4 cups cocoa powder
1 3/4 teaspoons baking soda
1 teaspoon baking powder
1 teaspoon salt
1 cup buttermilk, shaken (If you don't have buttermilk, take a cup of milk and add either a tablespoon of lemon juice or vinegar to it and let it stand for 5 minutes.)
1/2 cup coconut oil
2 large eggs, at room temperature
1 teaspoon pure vanilla extract
1 cup freshly brewed hot coffee

How to make your moist chocolate cake
Preheat the oven to 350 degrees F. Butter two 8-inch x 2-inch round cake pans or a reliable bundt cake pan and flour the pan(s).
Sift the flour, sugar, cocoa, baking soda, baking powder, and salt into the bowl of an electric mixer fitted with a paddle attachment and mix on low speed until combined. ( I use my handy, red KitchenAid Artisan mixer)

In another bowl, combine the buttermilk, oil, eggs, and vanilla.

With the mixer on low speed, slowly add the wet ingredients to the dry.

With mixer still on low, add the coffee and stir just to combine, scraping the bottom of the bowl with a rubber spatula.

Pour the batter into the prepared pans and bake for 35 to 40 minutes, until a cake tester comes out clean.

Cool in the pans for 30 minutes, then turn them out onto a cooling rack and cool completely.

With a knife or offset spatula, spread some good ol' Nocciolata on the top or serve as is.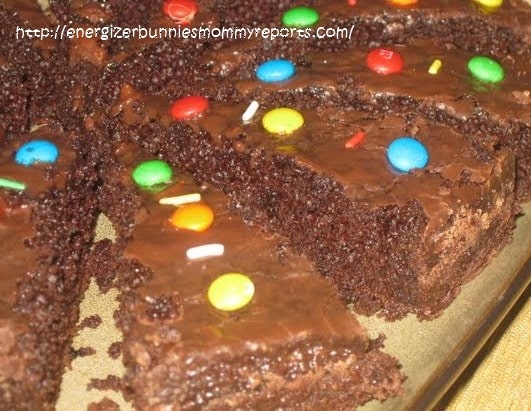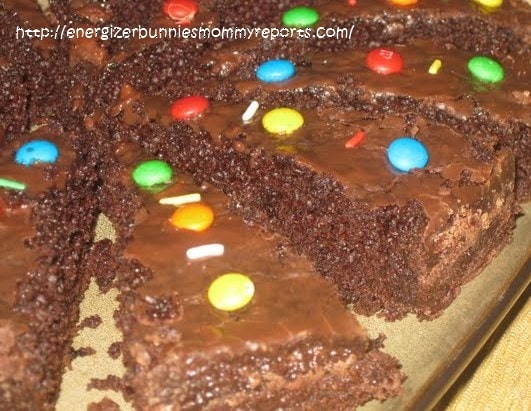 Enjoy!!