Apparently September is National Chicken month. (Who knew, right?) While it's near the end of the month that shouldn't hold anyone back from celebrating.
Cheddar's Scratch Kitchen has quite the choice when it comes to picking a chicken dish that's packed with flavor and yes, made from scratch.
But before I share a few must-try dishes, read Cheddar's exclusive tips for when you plan to make the next chicken meal.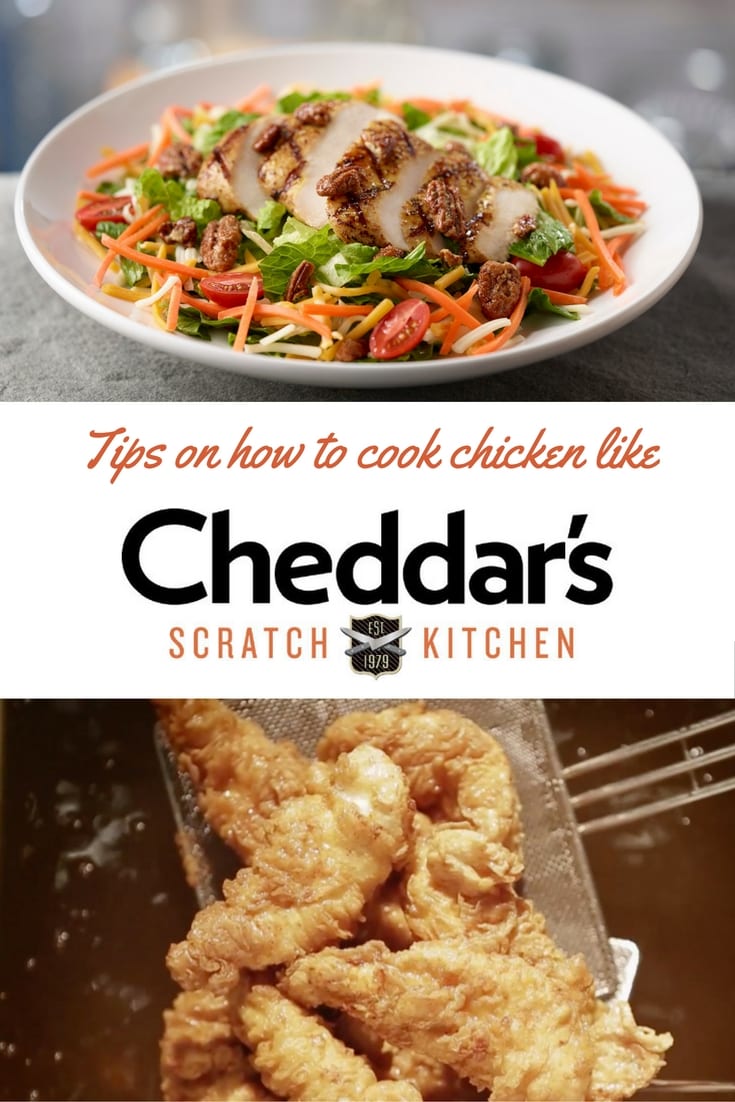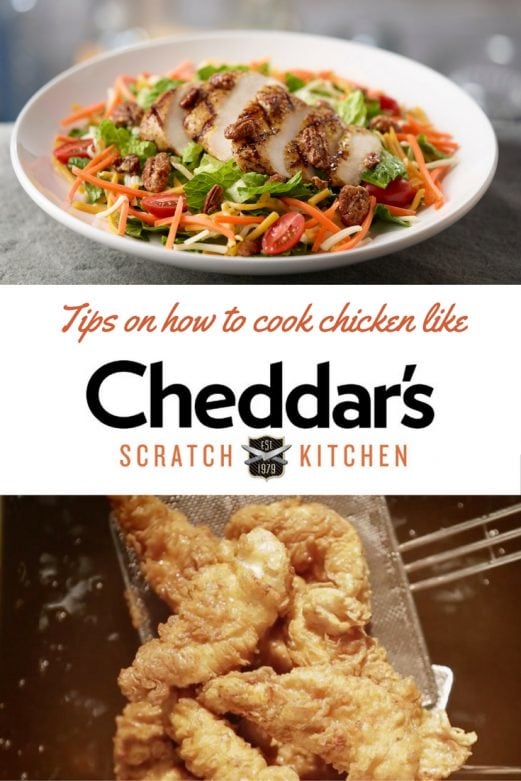 Tips on how to cook chicken like Cheddar's
Marinate chicken for 30 minutes minimum. For best flavor results leave your chicken marinating for 6 hours or even overnight.
When storing chicken in the freezer, allow it to sit in a bag with marinade thereby allowing the marinade to seep in, for that extra punch of flavor later, as it freezes.
When baking chicken, allow it to 'take a rest" after it has been cooked . This way all the natural juices will seep back into the chicken rather than remain on the baking tray
To test if your chicken dish has cooked all the way through, don't slice into it but use a cooking thermometer instead.
How does one evenly saute a chicken? Place a foil covered brick over the meat to allow it to sear evenly through.
When cooking chicken in a slow cooker, ensure there's 1 quart space per pound of chicken to ensure the meat does not dry out. (Example: 3 pounds of chicken would need to be cooked in a 3 quart slow cooker)
To get even chicken cuts, slice against the grain of the meat.
Use a food mixer instead of a fork to get shredded chicken in 30 seconds or less.
If you aren't up to making a homemade meal, head to your local Cheddar's to pick something off their menu. With everything made from scratch, the food is as close to homemade you can get in a restaurant.
A few recommendations from the menu, based on what we tried, would be the Chicken Tortilla Soup, the Chicken Fajita Quesadillas, Chicken Pot Pie and the BBQ Chicken Platter.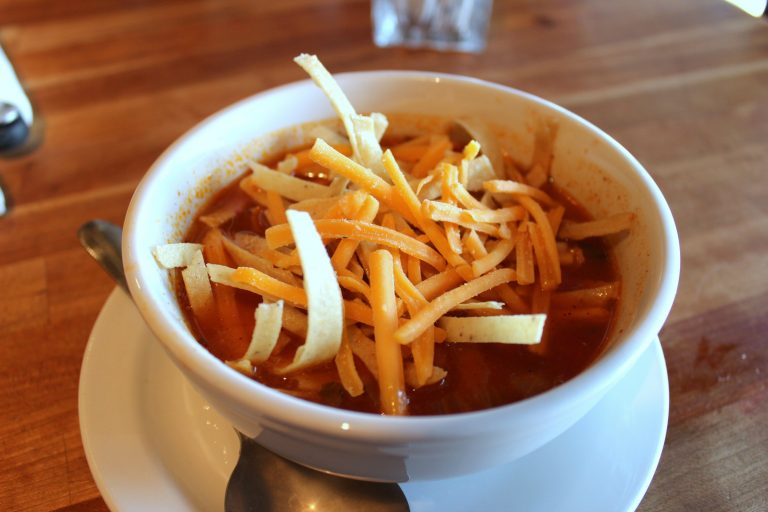 You know a soup is good when you're experiencing three digit weather in Texas but yet can't resist a bowl filled with Southwestern goodness!
Our 10 year old chose to stay away from the kids menu and try the Chicken Fajita Quesadillas assuming the portion sizes would be small, being an appetizer, but was surprised with a plate loaded with 4 packed quesadilla slices, enough to feed her two meals.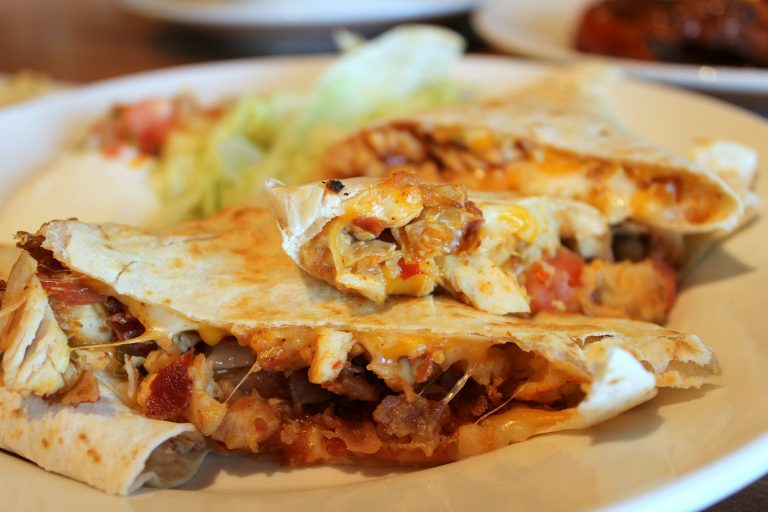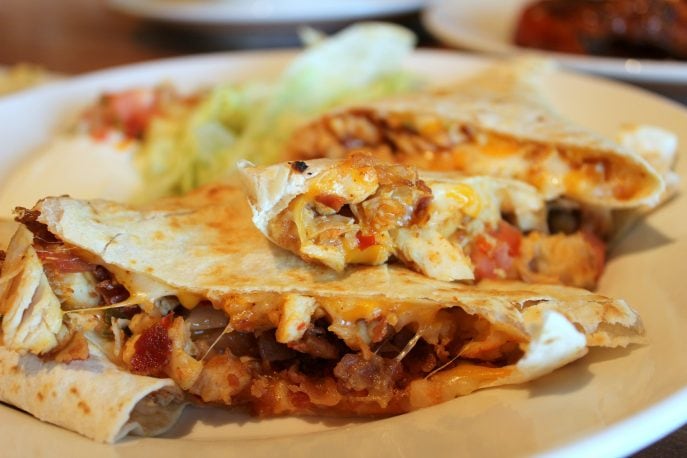 Being our mini foodie, she gave the dish high scores because the chicken fajita was well flavored, mildly spicy and the quesadilla had mini bacon chunks in the same.
Hubs went with the chicken pot pie (yes, 'another how can I resist this?' dish, despite the scorching temperatures outside.)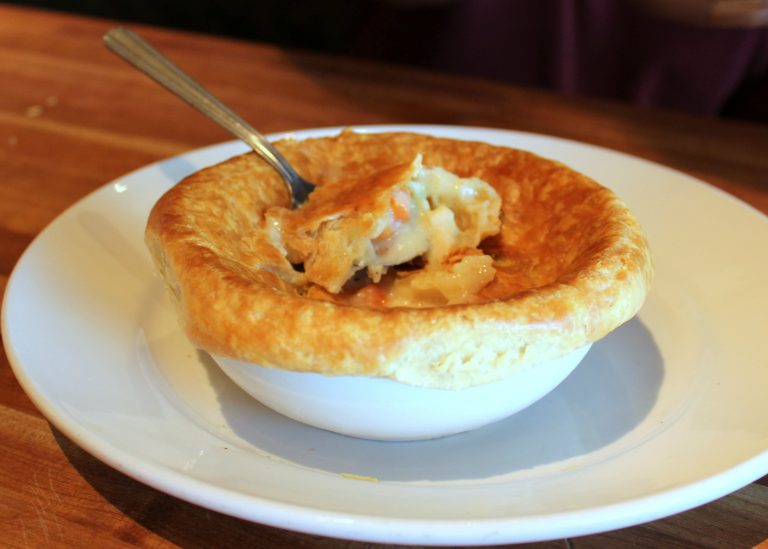 All of us helped ourselves to a good amount off his bowl because the pot pie had that creamy, comfort food appeal that makes it hard to say no to! (On a side note, the dish comes with a choice of a house salad or soup. He chose  the Chicken Tortilla Soup)
I ordered one of the newer additions to the menu, the BBQ chicken platter.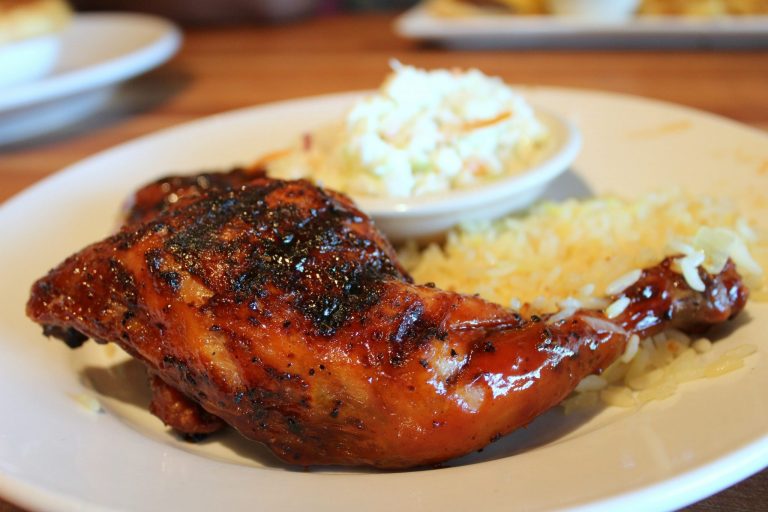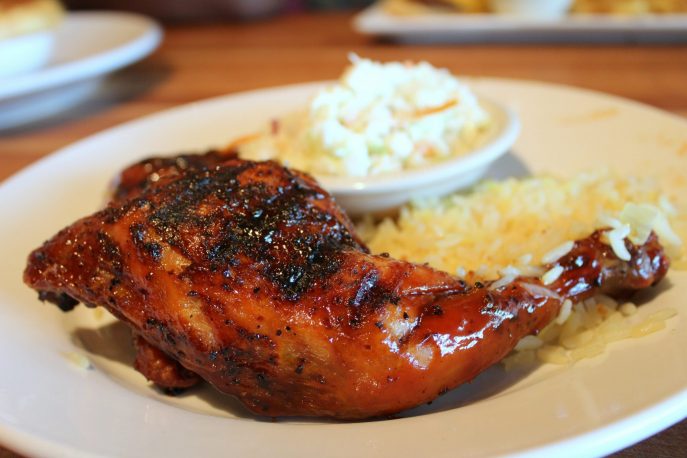 I chose coleslaw and rice for my choice of two sides to go with the two honey BBQ glazed chicken portions served. The chicken was delish but I personally like a little heat in my BBQ chicken. Now thinking back I should have asked if they had a spicy BBQ sauce I could add on the same. The kids enjoyed the same though. (Yes, our family likes to sample bites off each other's plates when we go out to eat. )
So which of the four dishes would you try?
Before you make it out to Cheddar's next, don't forget to sign up, for free, to be a Cheddar's E-Club member . Not only will you receive a free order of chips and queso when you go but you will be mailed information on upcoming promotions and more.
Enter for a chance to win a $50 Cheddar's Gift Card
Woohoo! Use the Giveaway Tools form provided below to be eligible for a chance to win this giveaway
** If you face any problems while entering this giveaway, please get in touch with me ASAP! **