25 years already? I remember watch Beauty and the Beast with my sister, as a young girl, and now my children get to experience the tale as old as time with the release of Disney's 25th-anniversary edition of the classic, Beauty and the Beast today.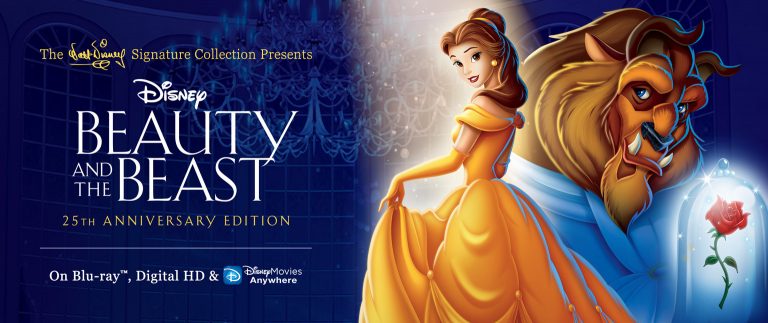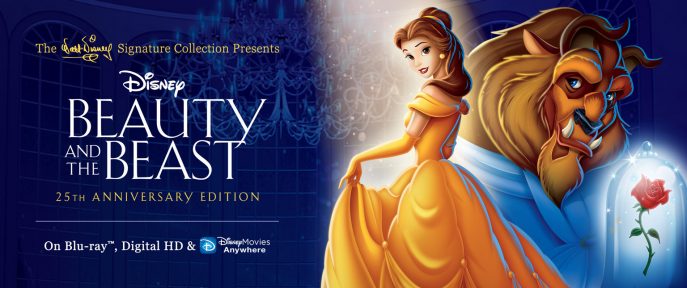 Beauty and the Beast 25th Anniversary Edition is available on Blu-ray, DVD and Digital HD
Twenty-five years ago, Disney's "Beauty and the Beast" broke ground as the first animated feature film to receive an Academy Award® nomination for best picture. The beloved classic won two Oscars®, including best song and best original score, as well as a Golden Globe Award® for best comedy/musical.

Walt Disney Pictures' magical animated classic "Beauty and the Beast" captures the magical journey of Belle (voice of Paige O'Hara), an independent and intelligent, modern-day heroine who's taken prisoner by a hideous beast (voice of Robby Benson) in his castle. Despite her precarious situation, Belle befriends the castle's enchanted staff—a teapot, a candelabra and a mantel clock, among others—and ultimately learns to see beneath the Beast's exterior to discover the heart and soul of a prince.
The 25th-anniversary edition comes with great bonus features, that includes three versions of the movie, a fun sing along version and a walk down memory lane to when it all began. A sneak peek of the live re-telling of "Beauty and the Beast" in theaters, in 2017, is also included. 
Watching the movie, this time with my kids, brought back memories of my sister and I watching the same in a friend's home while she babysat us.
I was reminded of how Belle, as a character, has such a sweet personality. Her love for books, her father and the willingness to risk her freedom for the sake of her father is such a great example for all ages. I was also reminded of my favorite take-home from the movie…
the reminder that we should never judge a book by its cover.
How would you like to win a digital copy of the movie?
 I have a digital code for the 25th-anniversary edition of the Beauty and the Beast, that's up for grabs.
 Just let me know who your favorite Beauty and the Beast character is.
*If you face any problems while entering this giveaway, please get in touch with me ASAP!