If you skipped that scheduled service and haven't allowed your car to go in for routine service and maintenance, you don't want to be caught by surprise, on the side of the road, wondering "why is my car overheating?"
Be prepared with these steps so you can safely drive your car home if it overheats.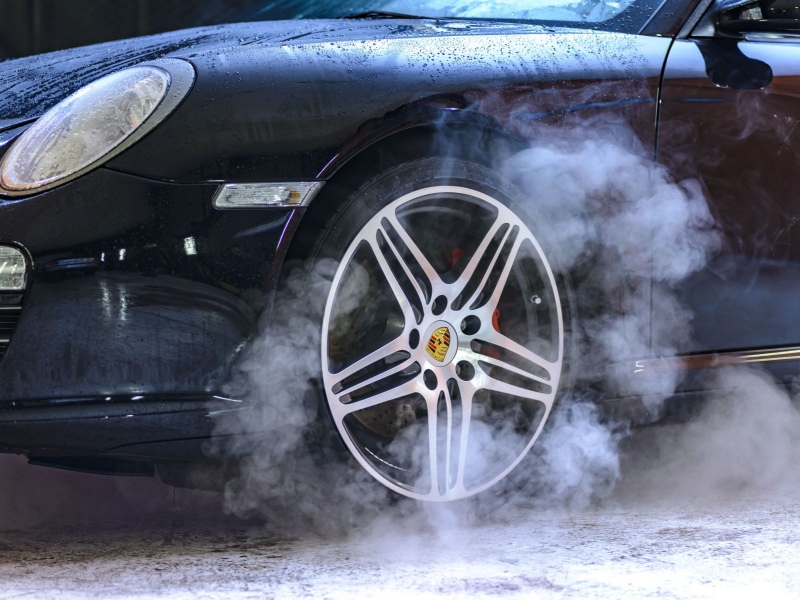 If you are driving along and the car suddenly overheats what should you do? The last thing you want to do is ignore it and just keep driving. This could cause irreparable damage to the motor. A few simple steps could save your engine and get you safely to your destination.
No matter what, a car generally will not overheat unless something is wrong, so have everything checked if your car is running hot. Also, it's a good idea to keep a bottle of coolant or antifreeze and a jug of water in the trunk just in case you ever face an overheating car.
Pull Over & Cool Off Your Car
The first step is to pull over, stop, and shut the motor off. It will take about 30 minutes for the engine to cool enough that it is safe to mess with. It will help to pop and raise the hood to allow cool air to circulate around the engine. If you try too early to check the coolant levels, you run the risk of serious burns from hot coolant. The coolant system is under extreme pressure when hot and any release of that pressure, such as when removing the radiator cap, will cause scolding hot liquid to spray out everywhere.
Check Coolant Levels
Once everything is cool look for a plastic jug looking thing somewhere near the radiator. If you cannot locate it or have no idea what to look for, check the owner's manual for coolant tank. There are marks on the bottle to show when the coolant is low. If the level is low or simply empty, you need to add fluid to the radiator.
Add Liquid to the Radiator
Remove the radiator cap and add a 50/50 mix of water and antifreeze until the radiator is full. If temperatures are above freezing, adding just water will work but it's important to have that drained and replaced with a proper 50/50 mix as soon as possible.
Do not add just water during winter months when the temperature is below freezing. This will freeze in the motor and potentially crack the block which results in a ruined engine. Once full, remember to replace the radiator cap.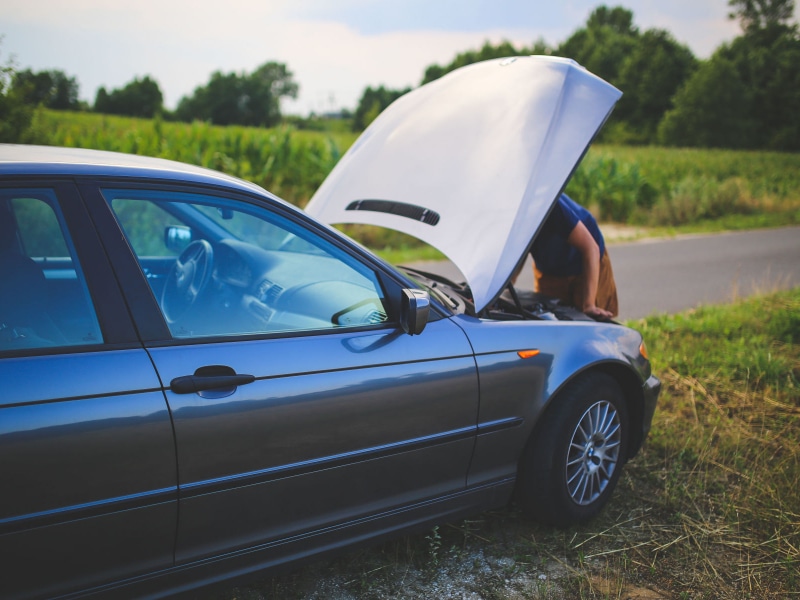 If the Problem Isn't Low Fluid Levels
If the fluid level is full when you check, this points to a problem that cannot be repaired roadside. A faulty cooling fan or fan belt, thermostat, clogged radiator or hose, as well as other things like electrical problems. It is possible to still drive in small spurts if you need to get somewhere, but when the engine starts to get hot again it will be necessary to park and let the engine cool again. This is time-consuming and risks serious damage to the engine, so only do this as a last resort. No matter what, never drive a car with the temperature gauge in the red unless you want to buy a new car or at least a new engine.
What Does Coolant Do?
Coolant is extremely important for your car because it's the fluid that chemically absorbs heat from the engine and dissipates it through the radiator. Low fluids means your engine won't have the chemicals it needs to cool off your engine.
Coolant is also commonly called anti-freeze. It's a mixture of ethylene or propylene glycol and water – about a 50/50 mixture. This is why you can get away with using water in a pinch, but you need the actual coolant because it keeps it from freezing in the winter.
I hope this article helps you understand why your car is overheating and what to do if your engine is running hot. Always refer to the advice of your mechanic, but save this to your Pinterest so you can refer to it in a pinch.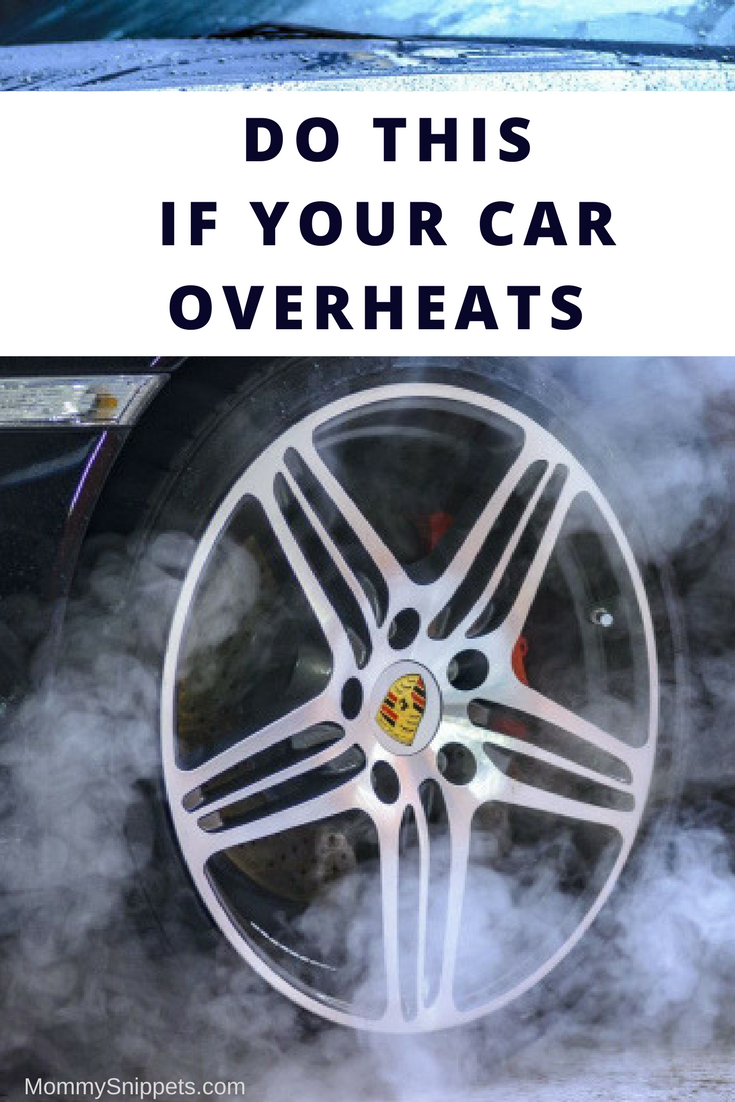 If you're in the market for a new or pre-owned vehicle in the Nanuet, NY area, visit the Rockland Chrysler Jeep Dodge dealership our partners for this feature. You know the success of a smooth drive always lies with the reliability of the vehicle you own.