Melody Ellison inspires girls to take a stand for justice (+ An American Girl Beforever Doll Giveaway)
This post contains editorial samples and/or affiliate links to products I recommend. While this adds no additional cost to you, I will earn a small commission on any sales made.
Living in the 1960s, bang in the midst of the civil rights movement was hard . The sacrifices made by so many are the result of the freedom we enjoy today.
Reviving that time in history, to bring awareness to our girls today, and to spark within them a desire to make a difference, was the prime motivation behind creating American Girl's latest Beforever character, Melody Ellison.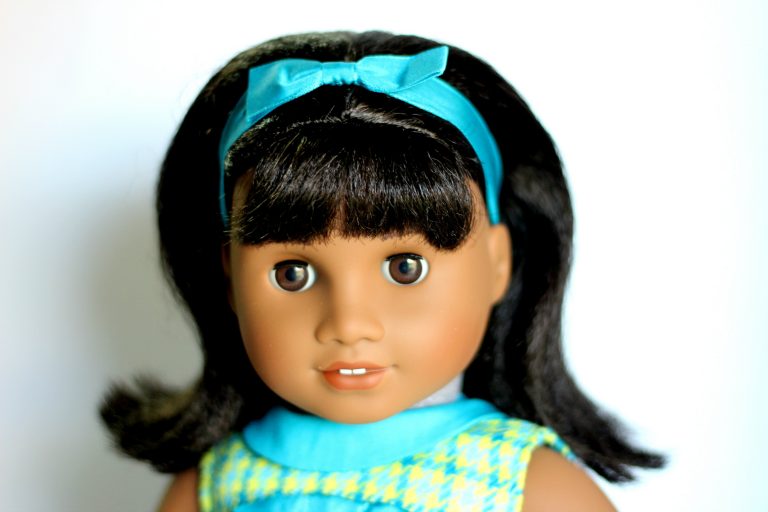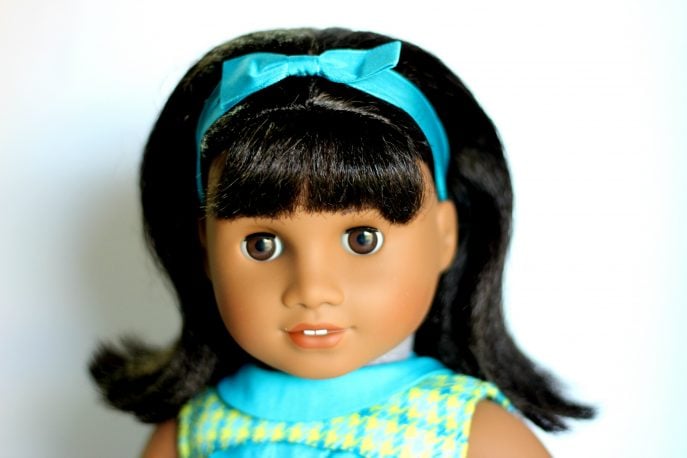 Melody Ellison inspires girls to take a stand for justice
Melody is a 9 year old living in Detroit who loves her family and to sing. She sings in her church choir and as a back up for her brother's Mo-town band. She hears about the injustice people are going through but it only hits home in a big way when she experiences discrimination first hand. Finding solace in the words of Martin Luther King and realizing she can make a difference through her voice, takes a stand, through her singing.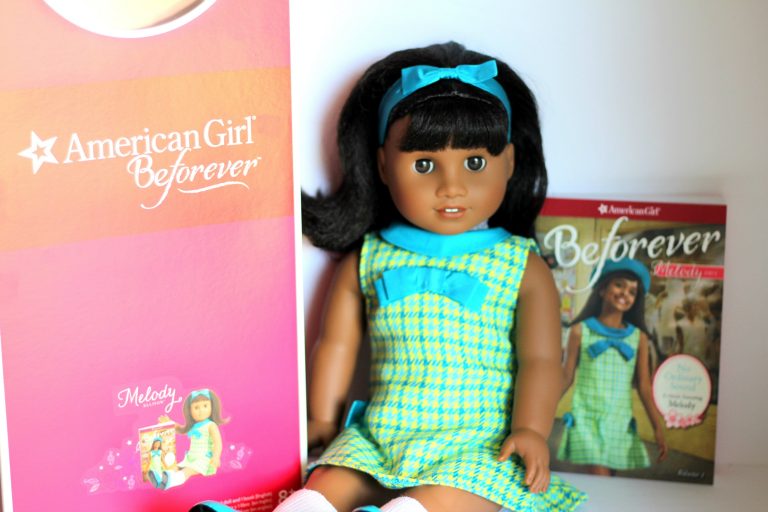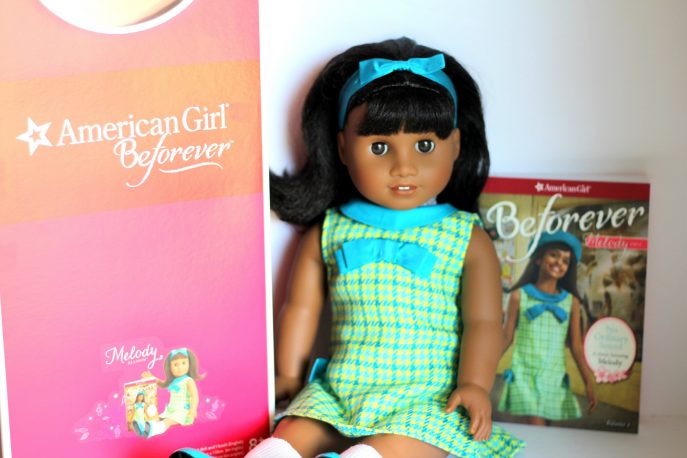 Ensuring the historical accuracy and cultural authenticity of Melody's story and product collection was imperative, so American Girl worked for over two years with an esteemed six-member advisory board who reviewed and provided input on all aspects of Melody's development—from the doll, books, outfits, accessories, issues, and story setting. The Melody advisory board members included:
The late Horace Julian Bond, chairman emeritus, NAACP Board of Directors and founding member of Student Nonviolent Coordinating Committee (SNCC)
Gloria House, director and professor emerita, African and African American Studies, University of Michigan-Dearborn
Juanita Moore , President and CEO of the Charles H. Wright Museum of African American History in Detroit and founding executive director of the National Civil Rights Museum in Memphis
Rebecca de Schweinitz, associate professor of history, Brigham Young University, Utah, and author of If We Could Change the World: Young People and America's Long Struggle for Racial Equality
Thomas J. Sugrue, professor of history at New York University and author of Sweet Land of Liberty: The Forgotten Struggle for Civil Rights in the North
JoAnn Watson, native of Detroit, ordained minister, and former executive director of the Detroit NAACP

The pretty 18″ Melody Ellison doll comes with the American Girl Beforever book No Ordinary Sound. The book tells Melody's story and the journey of courage and determination taken to stand for equality and justice.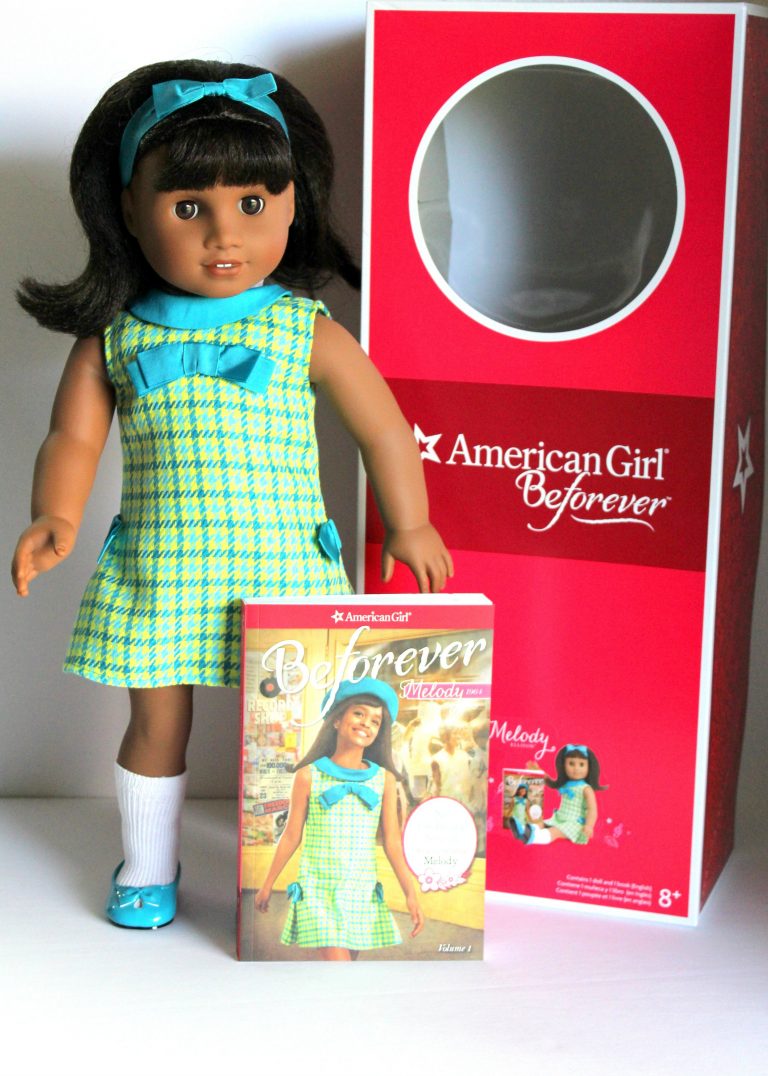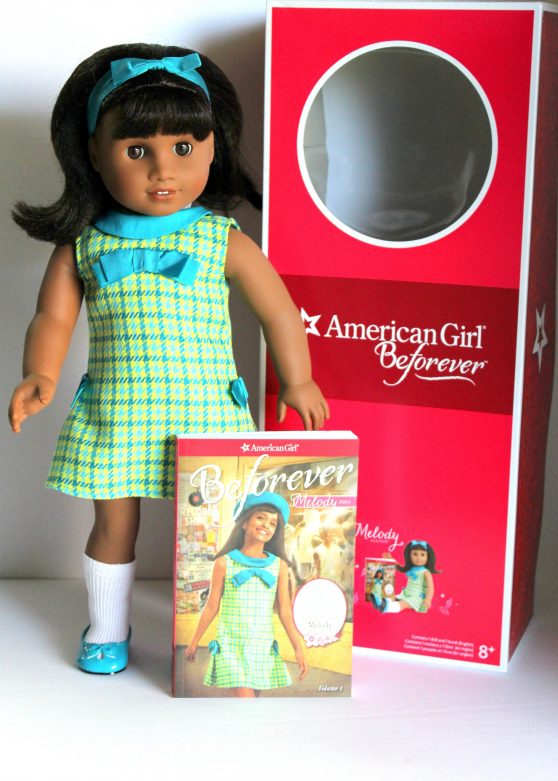 Dressed in a light blue and lime green Houndstooth A-line dress with a blue cowl collar and bows, paired with light blue shoes and white socks, she wears a blue hairband that holds her 1960s styled hairstyle in place.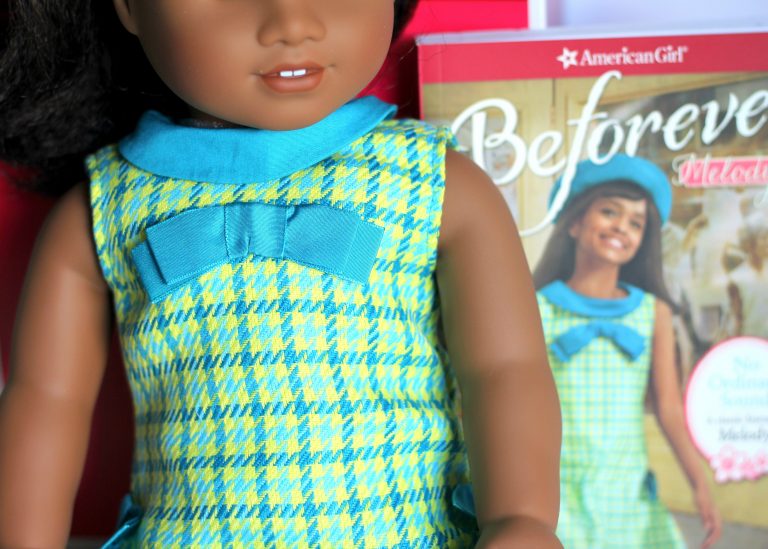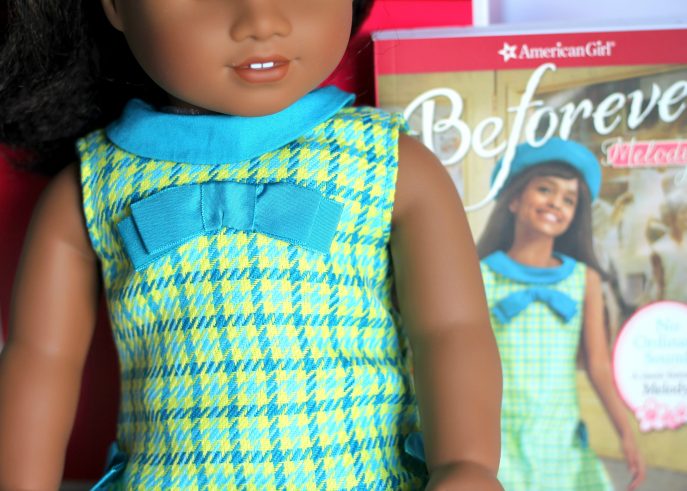 Other accessories that include a recording studio, clothing and other little imaginative play inclusions are available online at the AmericanGirl.com website.
How would you like to win Melody Ellison for your little girl?
Our friends over at American Girl have been kind to give one of my readers an American Girl Beforever Melody doll and book.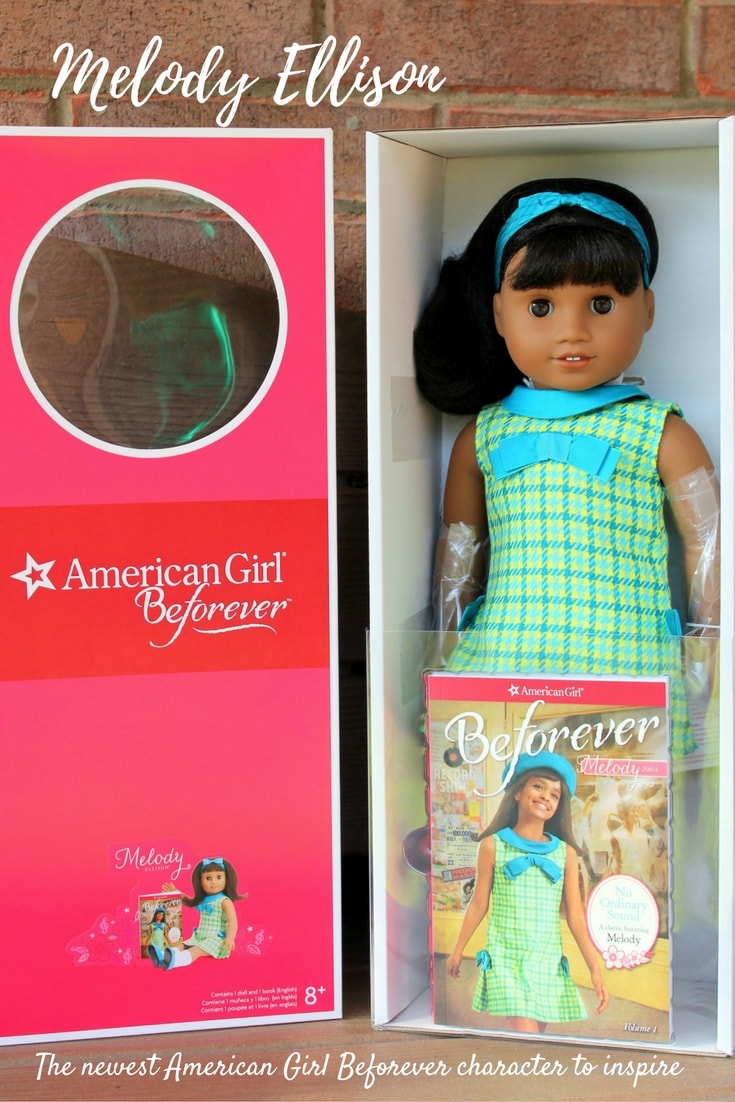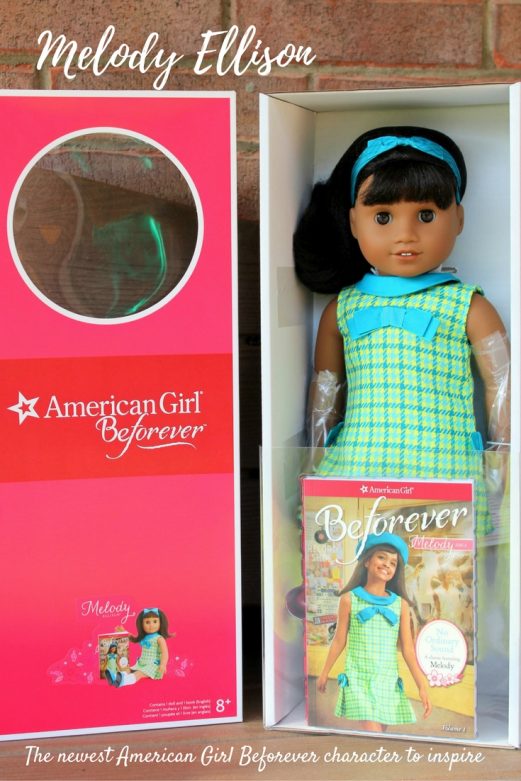 Use the Giveaway Tools form provided below to be eligible for a chance to win this giveaway
** If you face any problems while entering this giveaway, please get in touch with me ASAP! ** .