I love gifts that involve a play on words. So when I was sent an assortment of Softsoap body washes I thought these would make the cutest inclusions for a gift basket for a B.F.F., a special baby shower hostess or better yet a bridal shower hostess.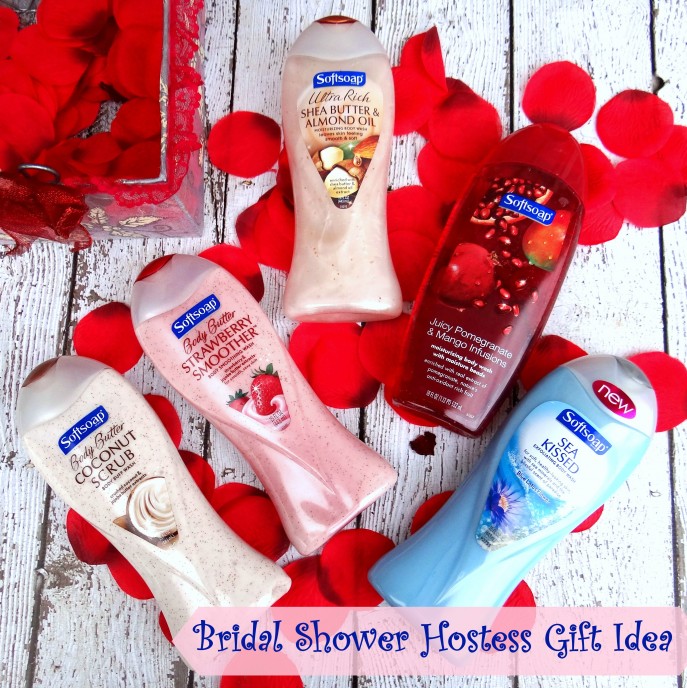 .
"Shower" the hostess with this fun and affordable bridal shower hostess gift
You can choose to make a gift basket with an assortment of body washes or choose a fragrance you know the hostess would love.
If she's into floral fragrances, the Sea Kissed exfoliating body wash may be a body wash you would want to consider. But if she's the sort who likes yummy fragrances, I highly recommend both the Strawberry Smoother and the Coconut Scrub. They smell sooooo good!
Now if you're taking the easy route, just place the chosen body washes in a gift bag with some packing tissue and you're done. But if you would like to make your gift look like you took some time and love on it, get a pretty wired basket (I got a pretty silver basket with floral designs on the side) and loop some lace or ribbon through any openings or along the handle.
Fill the basket with artificial rose petals, place the body washes in the basket, cover with cellophane, add a big ribbon to tie it all together and you're done!
Don't forget to include a heart-felt thank you card and somewhere in the same add this line…
Thank you for "showering" me with love on my special day.
Smaller hostess gifts could include the elegantly packaged Softsoap liquid handsoaps from their Decor collection. These smell as great as they look and cost $2.49 a bottle, making these really affordable gift inclusions.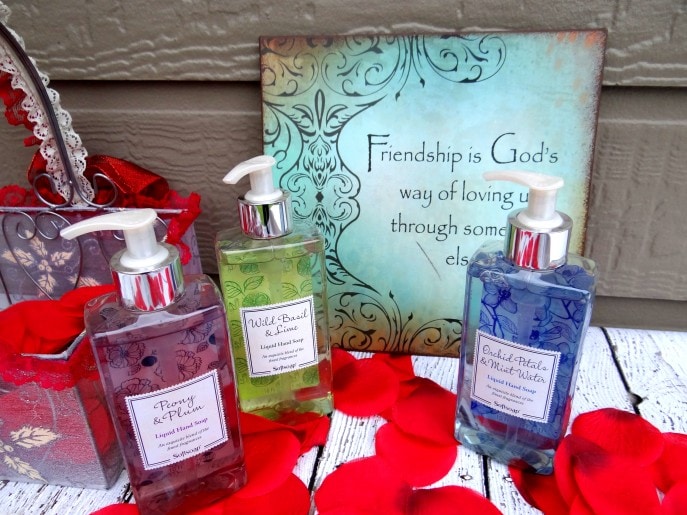 For more awesome bridal shower hostess ideas, check out my Bridal Shower Hostess Gift Ideas Pinterest Board
Follow Marina (Mommy Snippets)'s board Bridal Shower Hostess Gift Ideas on Pinterest.
Do you have any great Bridal Shower Hostess gift suggestions?