Maximise the fun when you host a Main Event birthday party
This post contains editorial samples and/or affiliate links to products I recommend. While this adds no additional cost to you, I will earn a small commission on any sales made.
Being part of the Main Event #FUNstigators team has allowed me to explore the services Main Event Entertainment provides and appreciate the options every guest is offered, from a parent's stand point, so much more.
I wouldn't have thought hosting a BIG BLAST party for 6 year olds would be so stress-free and so much fun.
Having walked through the birthday party experience for kids, I can confidently advise you on how to enjoy your Main Event party from the moment you walk in, till your last guest leaves.
MAXIMISE the fun when you host a Main Event birthday party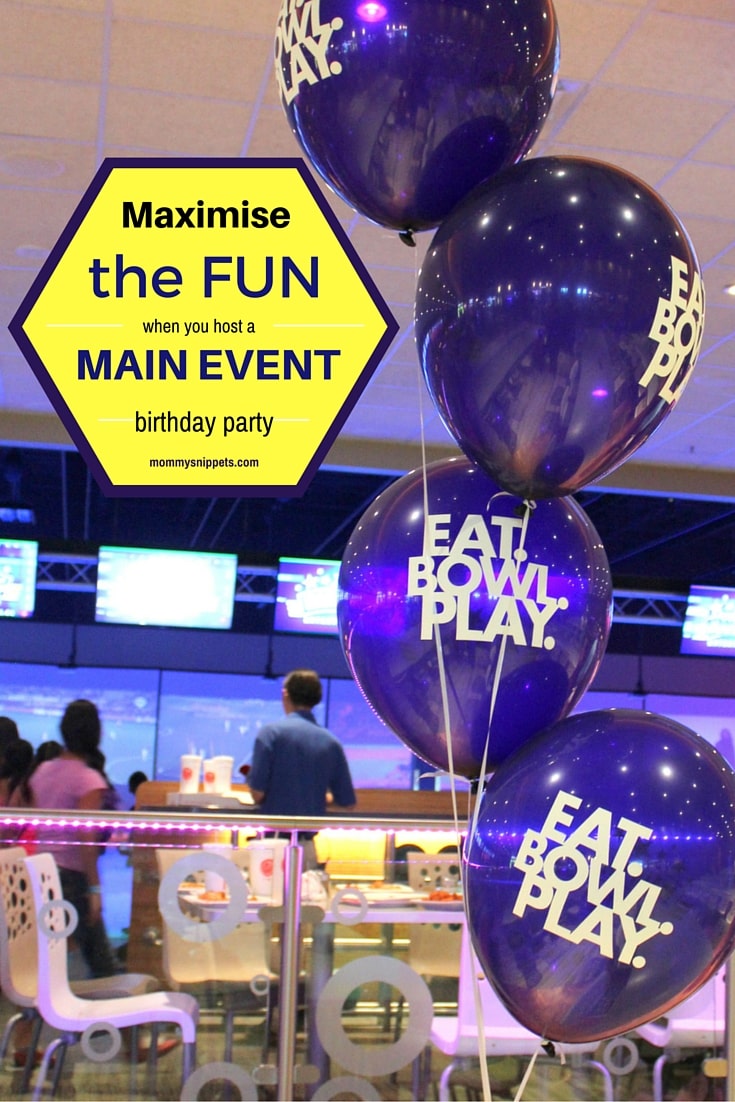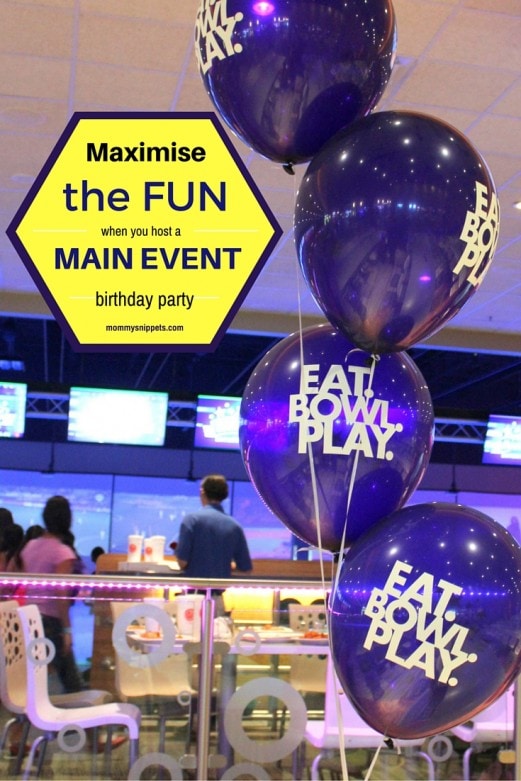 My advice is simple…
allow the Main Event team to take over once you book your party package.
All you need to do is bring the cake/cupcakes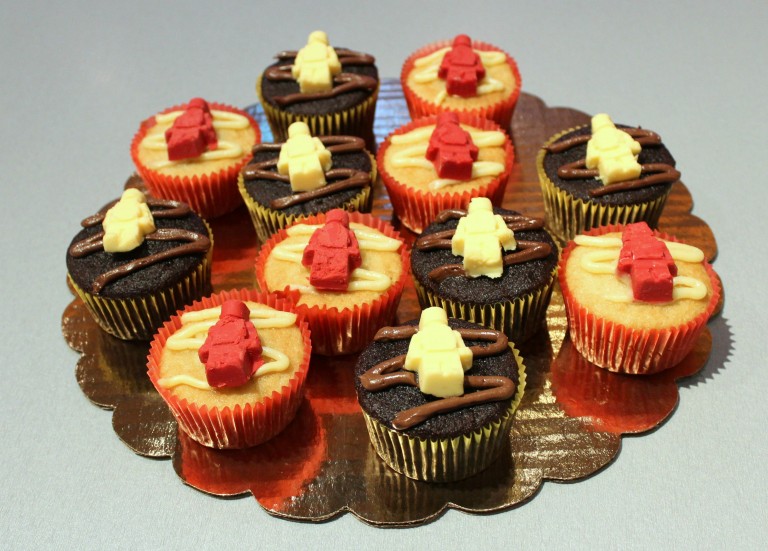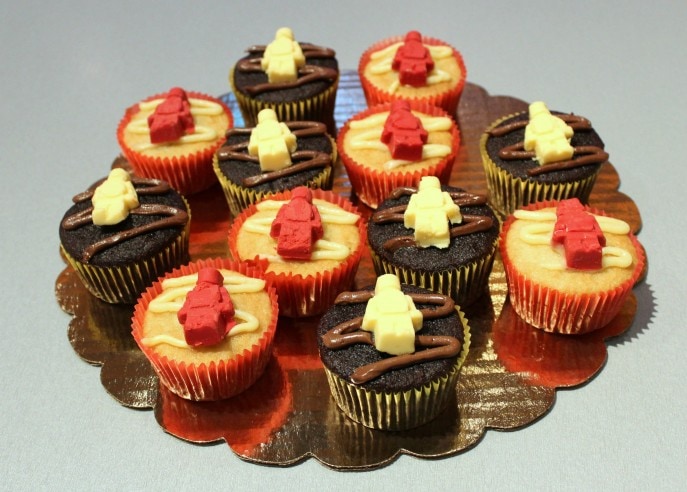 and muster up enough self-control to sit back, relax and enjoy the party.
Book the best party package to suit your needs
With most of the 6 year olds on our party list being shorter than the required height minimum for laser tag and gravity ropes, and considering Little Man's request to have a bowling party we opted for the Big Blast party package.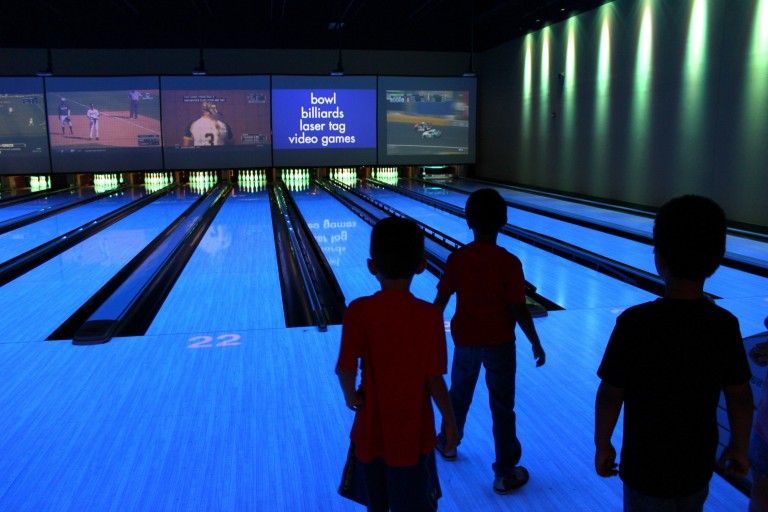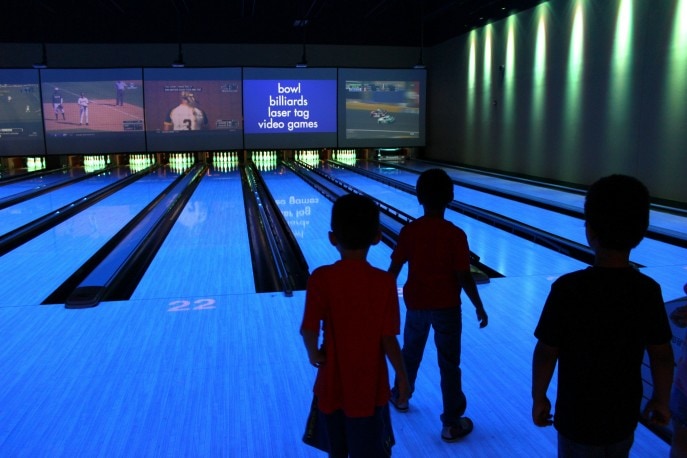 The Big Blast party package is perfect for a group with a minimum number of 10 kids. The party includes one hour of bowling, pre-selected choice of food from the party menu, a soft drink and a $5 Fun Card. (Works out to $14.95 per child + tax)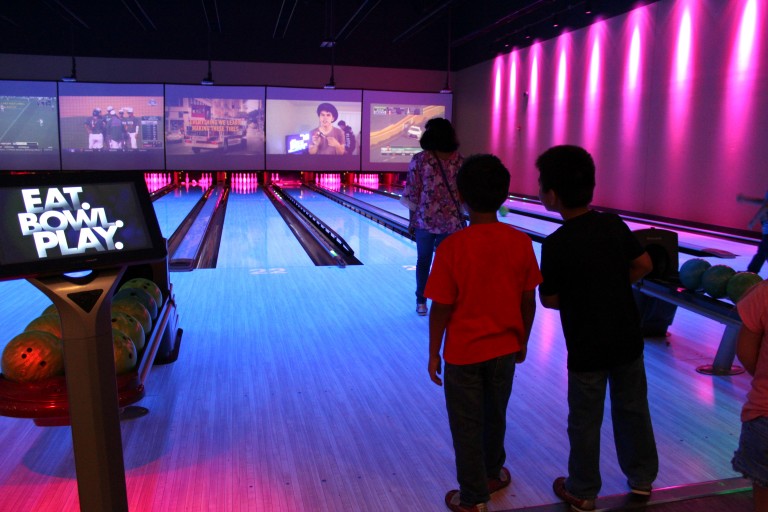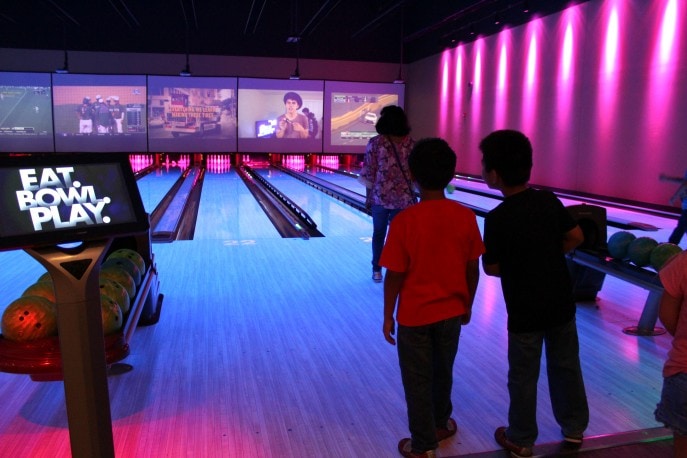 Order food you know your guests will love
We chose La Bella's pizza as it's an across the board favorite and just so much easier for both kids and adults. Each child was given 2 slices of pepperoni/ cheese pizza and no, these weren't thin slices of pizza, these were whopper slices.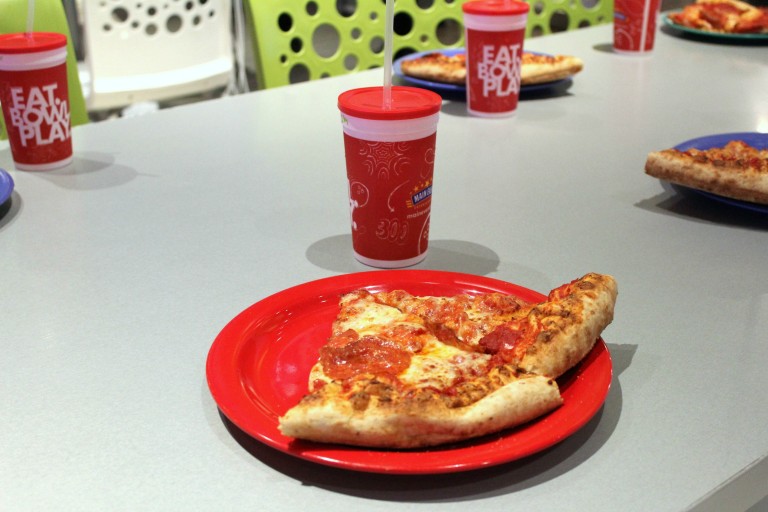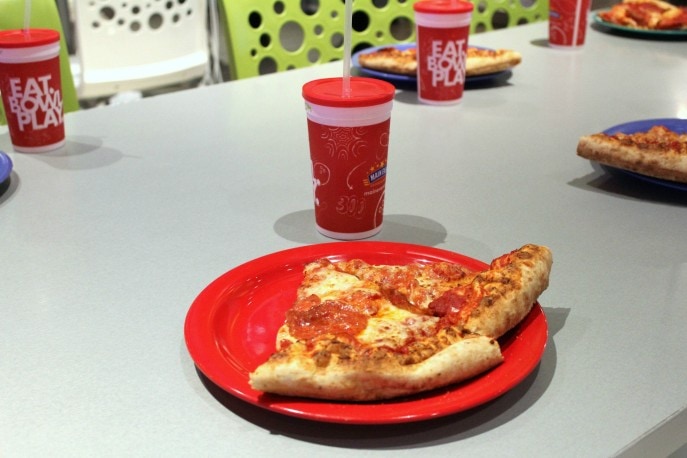 For the adults we ordered two types of pizza– The Works and Garden Veggie.
Because we weren't sure if we would have enough for all the adults, we ordered a total of 5 pizzas. Everyone ate to their heart's content and we took home 2 whole pizzas that were left over!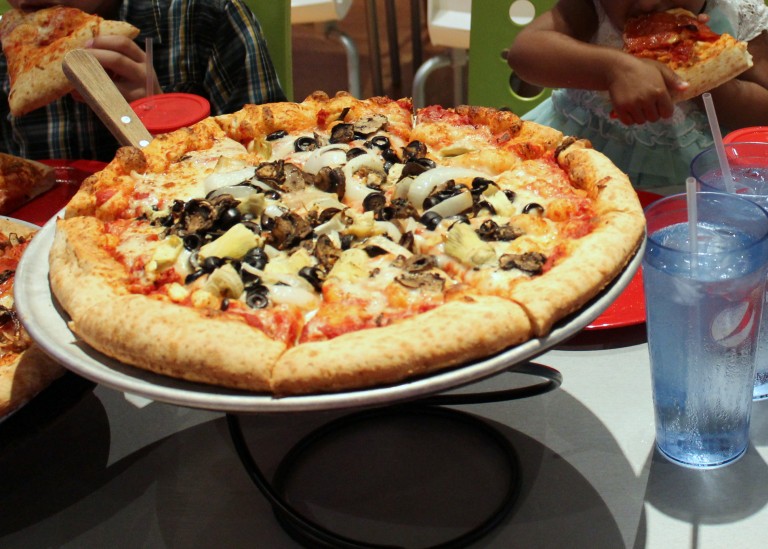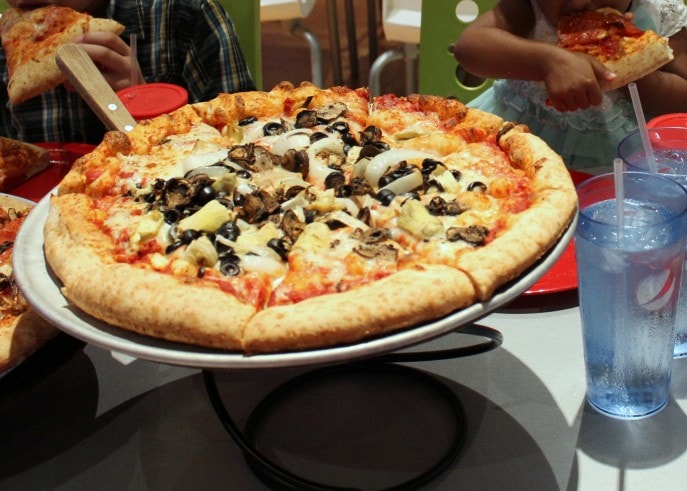 Allow the party host/hostess to take over.
We had an awesome party host and hostess. Eric and Claryssa were on top of everything. Gifts that were brought were immediately taken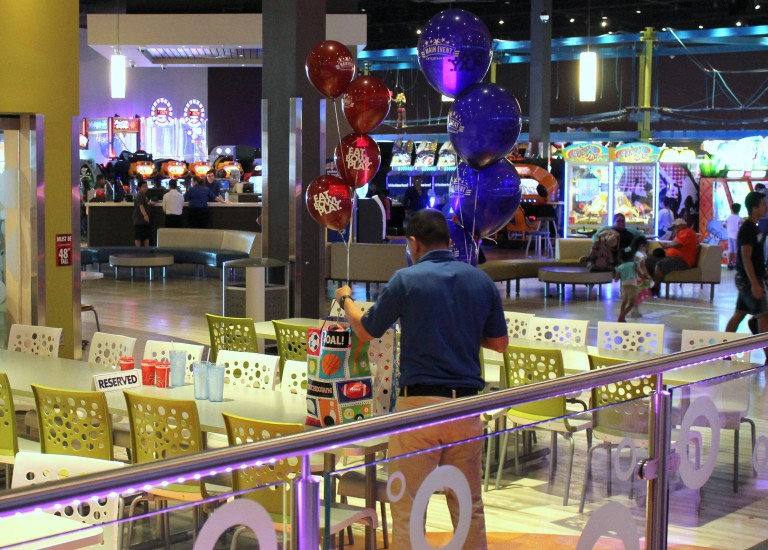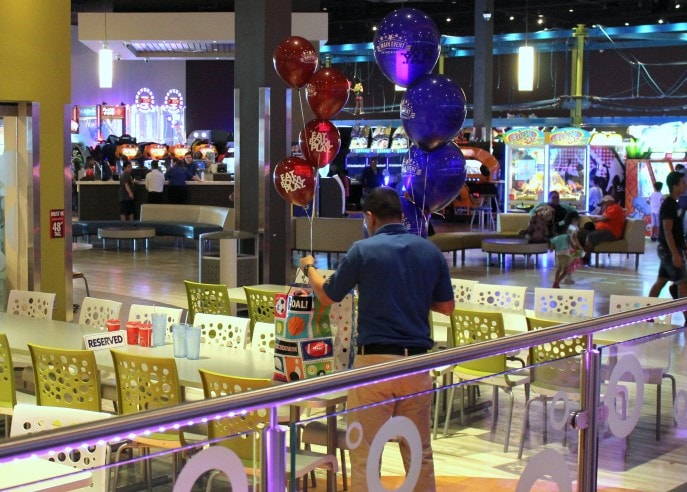 and put away in a large cubby for safe keeping (The cubby is a complimentary service that Main Event offers for parties.)
As each child walked in they were asked for their shoe size and a pair of bowling shoes in their size was brought to them in under 5 minutes.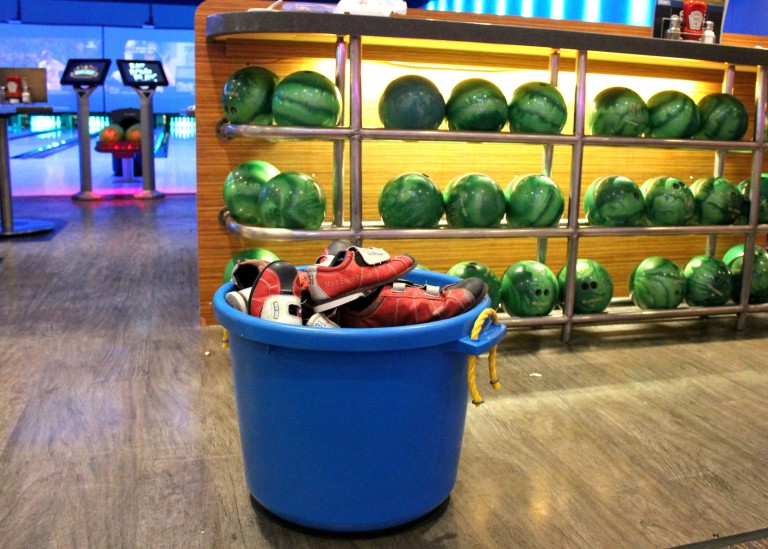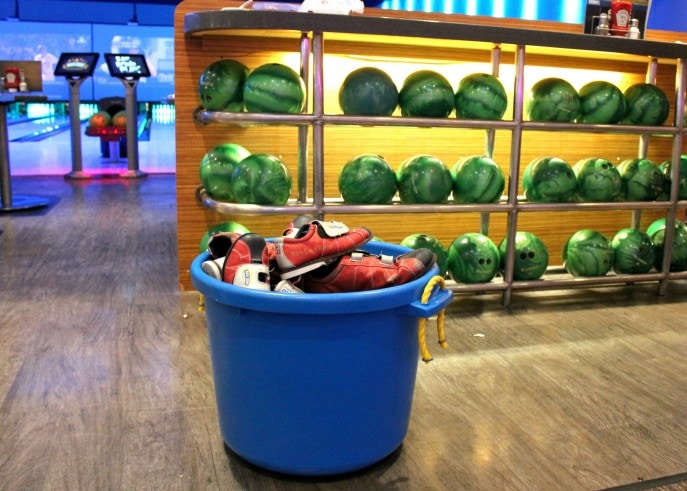 Both ensured the kids were shown how to safely use the bowling balls and upon seeing how some of the smaller kids were struggling with the balls, two bowling ball ramps were brought over to the two alleys designated to our party.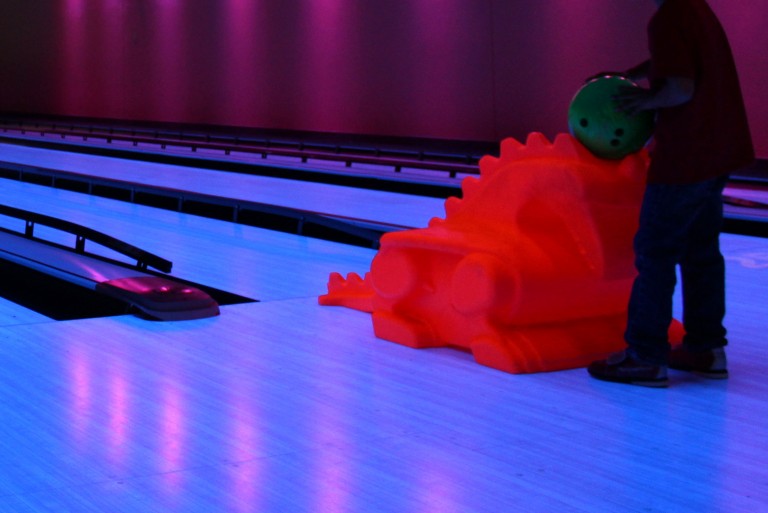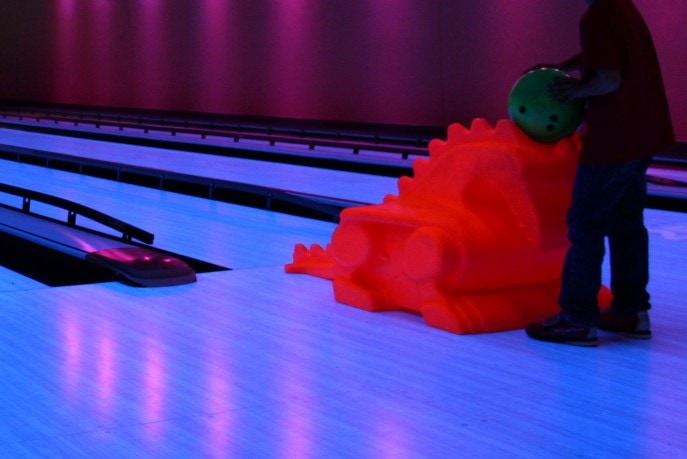 When it was time to eat, Eric led the kids in a small marching parade to the table where everything was served and ready for the hungry guests to wolf down.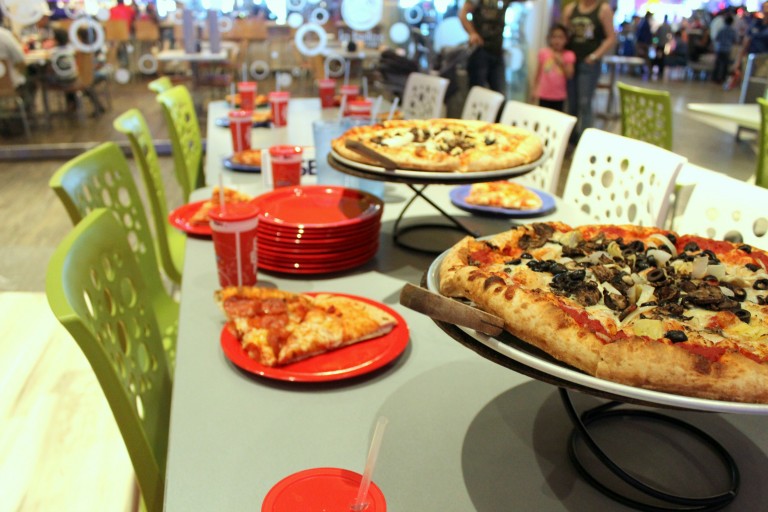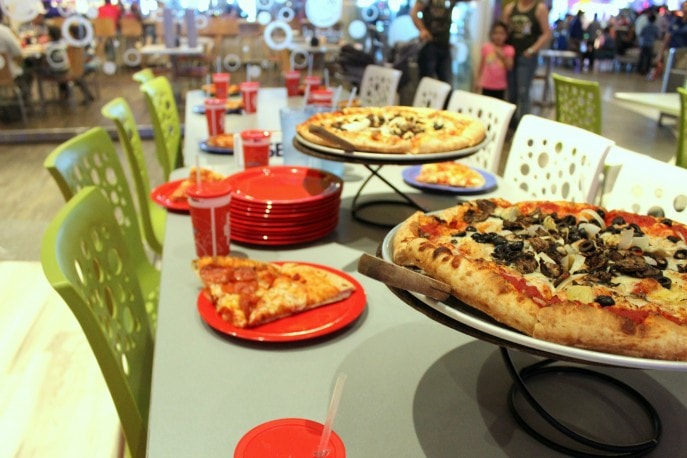 We were also so thankful for Brandon, the supervising party host who ensured everything flowed smoothly from start to finish. Every change and modification requested was taken care of immediately, with a cheerful countenance and a big smile.
Skip the goodie bags and do FUN cards
This was the wisest thing we did. We upgraded our FUNcard with $5 extra on each card. With this ongoing promotion, Main Event adds an extra $5 free as a complimentary bonus, so those $15 cards were fantastic add-ons to Little Man's thank you cards.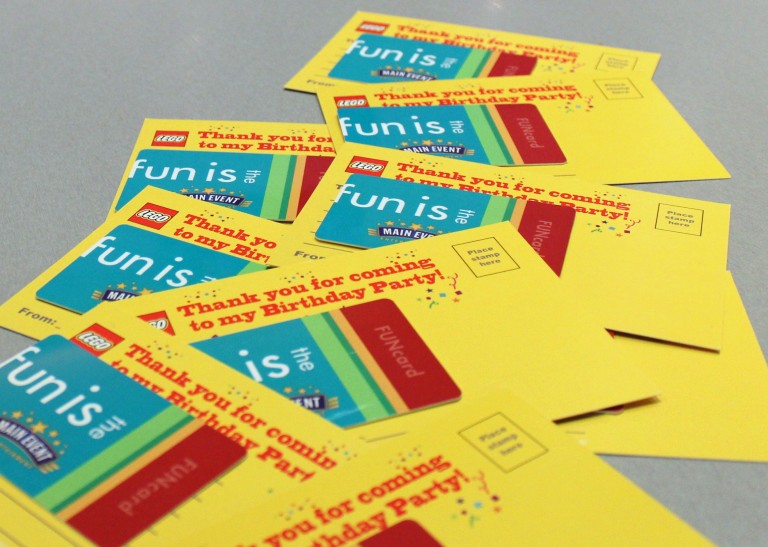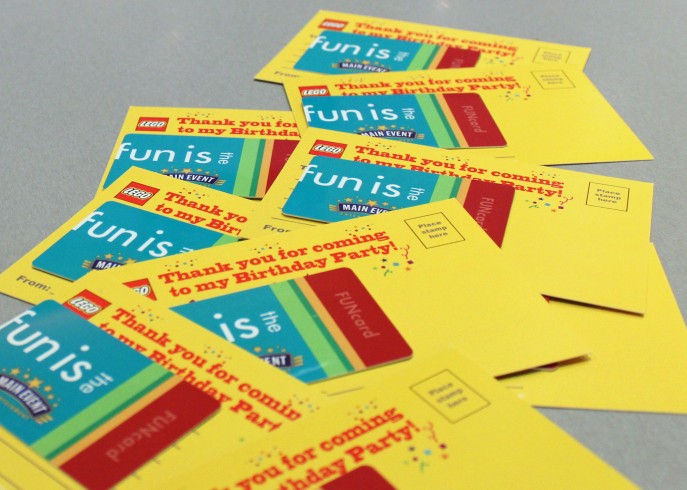 The kids had so much fun playing the various games with their parents,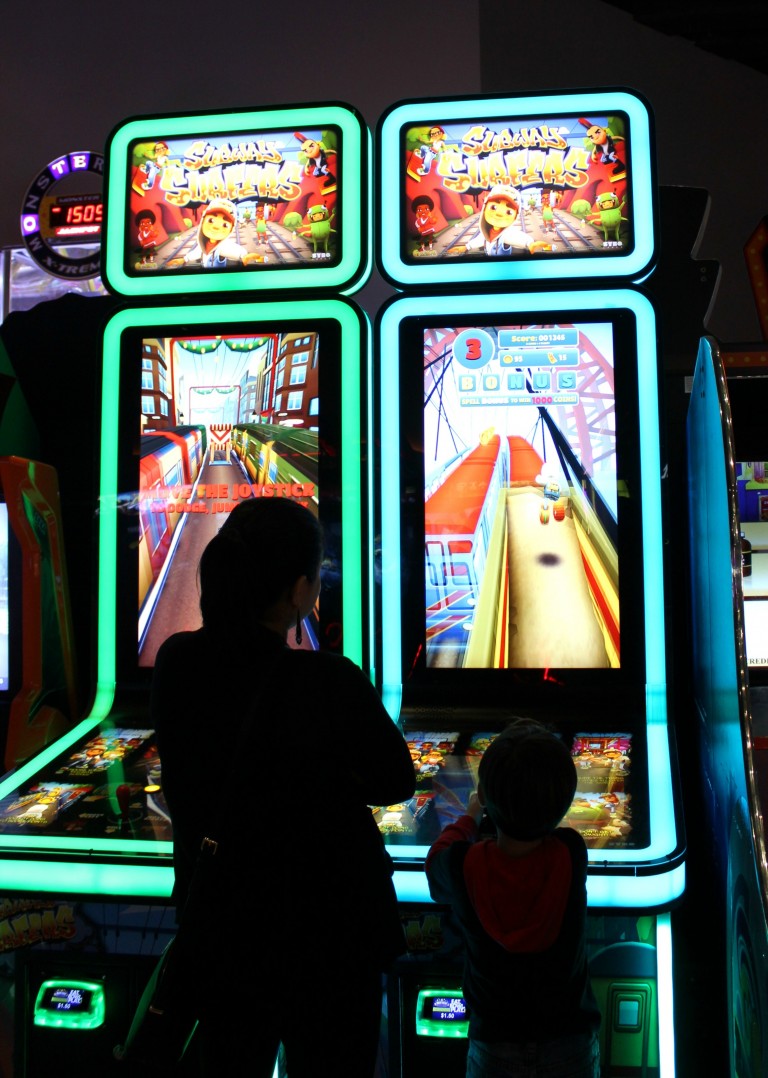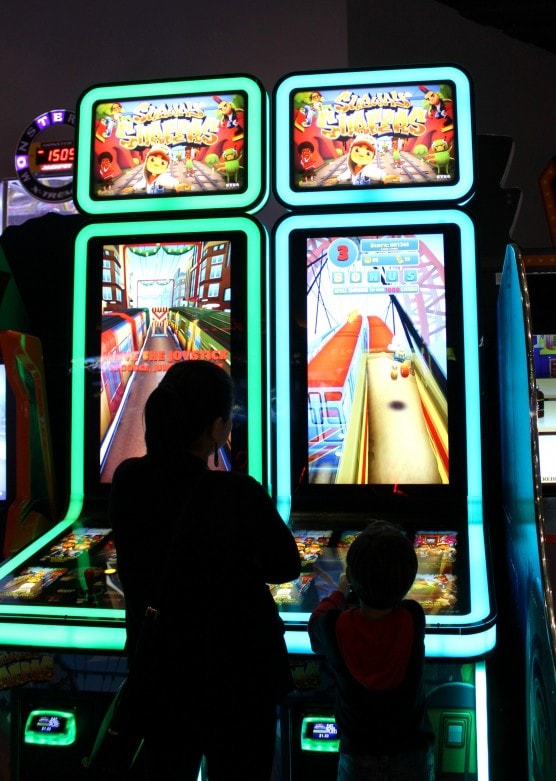 and each other, after the party ended. I don't think anyone left even an hour after we had said our thank yous and good-byes.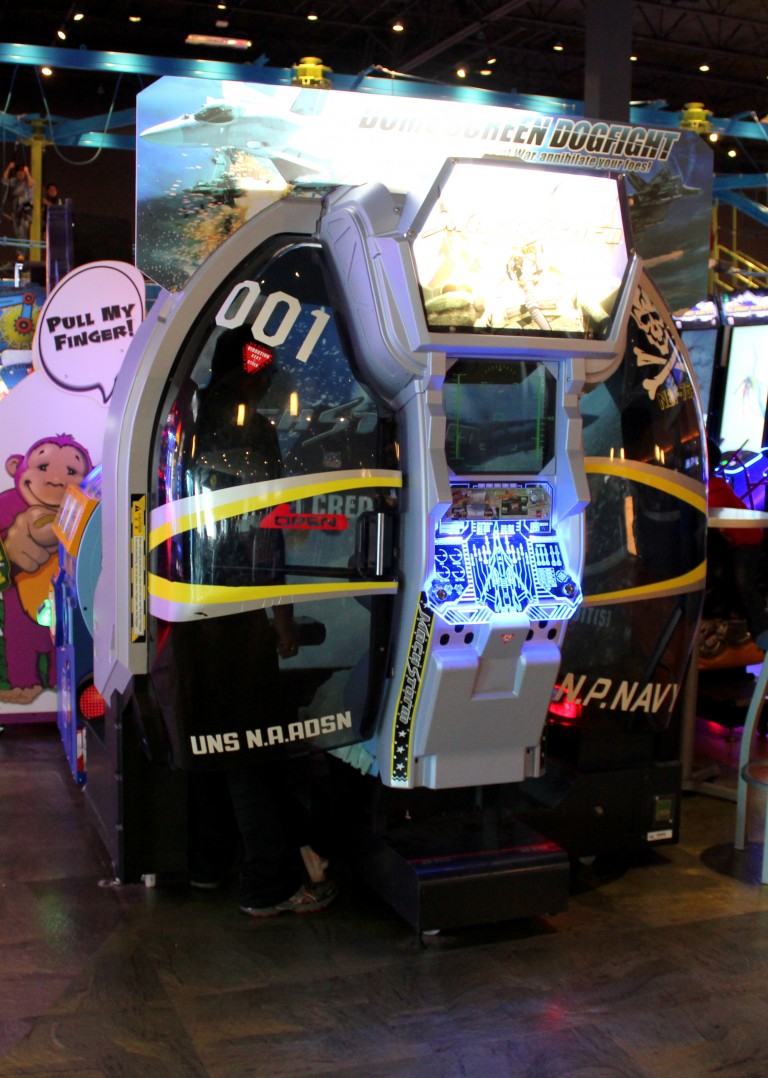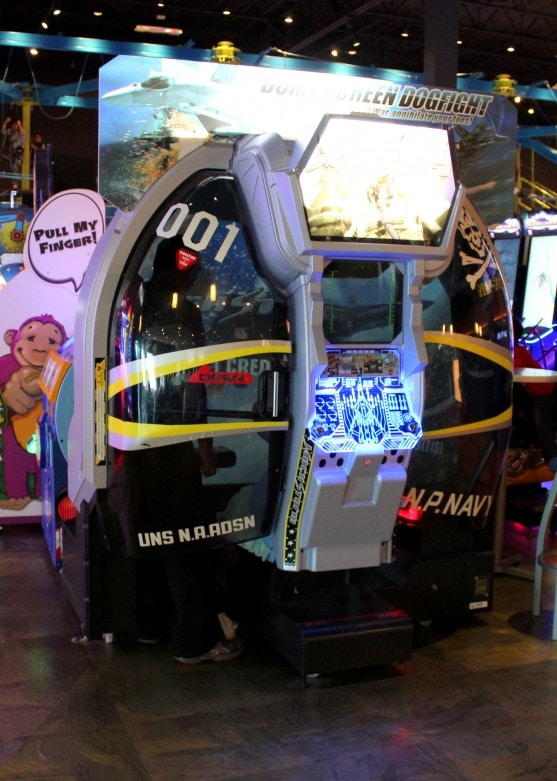 This was definitely one of the more relaxed birthday parties I've hosted till date. Everyone had fun and I know a certain little boy thinks he had the best birthday celebration ever.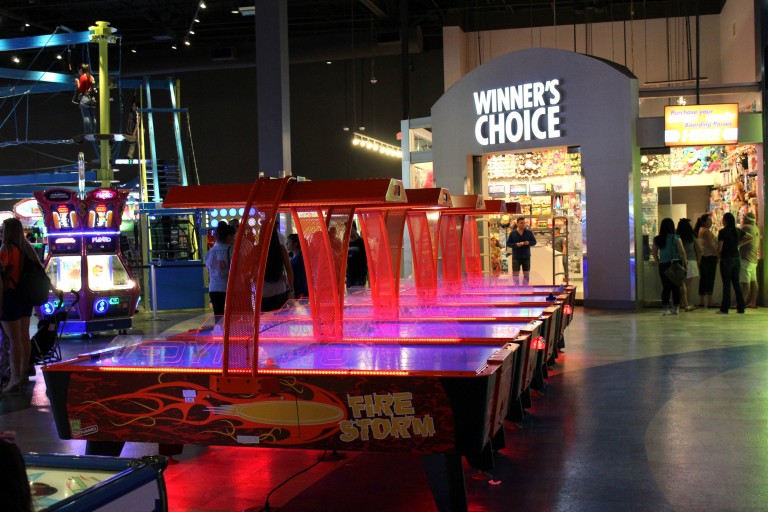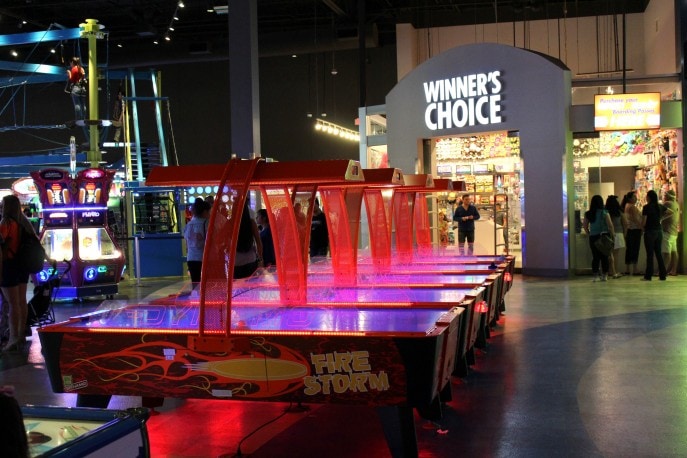 This was definitely the winning choice!
What can top that, right?
I'd love to hear from you. Hop over to chat with me on Facebook and/or Twitter