A gift for your little one: The Beginner's Bible First 100 Bible Words (+ $50 Gift Card Giveaway)
This post contains editorial samples and/or affiliate links to products I recommend. While this adds no additional cost to you, I will earn a small commission on any sales made.
Zonderkidz is partnering with me for a giveaway. All opinions are my own
Introducing the Bible to young children has just been made so much easier with The Beginner's Bible First 100 Bible Words from Zonderkidz.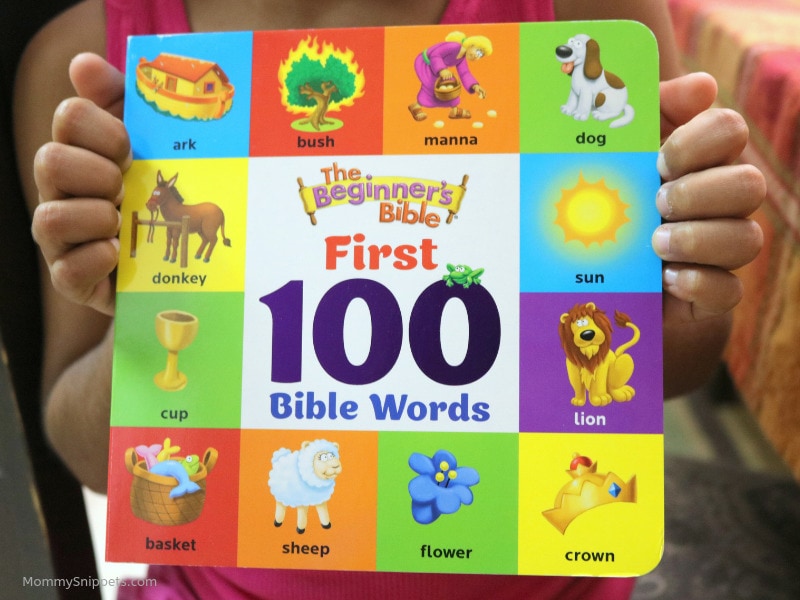 As a mom who loves all things The Beginner's Bible®, I think this is such a great addition to the line, especially for much younger children.
A gift for your little one: The Beginner's Bible First 100 Bible Words
The Beginner's Bible First 100 Bible Words is the perfect way to introduce little ones to their first words from the Bible! This bright board book with vibrant colors and child-friendly illustrations offers emerging readers an opportunity to learn words and concepts from beloved stories from the Bible. This sturdy board book is perfect for little hands and contains engaging 3-D art with plenty of details to hold a young child's attention.

Each spread in First 100 Bible Words focuses on a major Bible story, and teaches young children the main words and images of that story (for example: Noah's Ark story features "ark", "Noah", "dog", "rain", "cloud", "leaf", "bird", "cat" and "rainbow.")
While the recommended age for the book's recipient is 0-3 years old, your preschooler will enjoy sounding off and reading words from this book, just as much.>
Baby Girl, had fun reading each spread and playing a fun game of recollecting that Bible story, ensuring she used every word in that spread, in the story. (Potential road trip game!)
This would be a great book to carry to church or even leave in the car for little ones to look at. The bright colors and sweet Beginner Bible character pictures keep a child enrapt and engaged.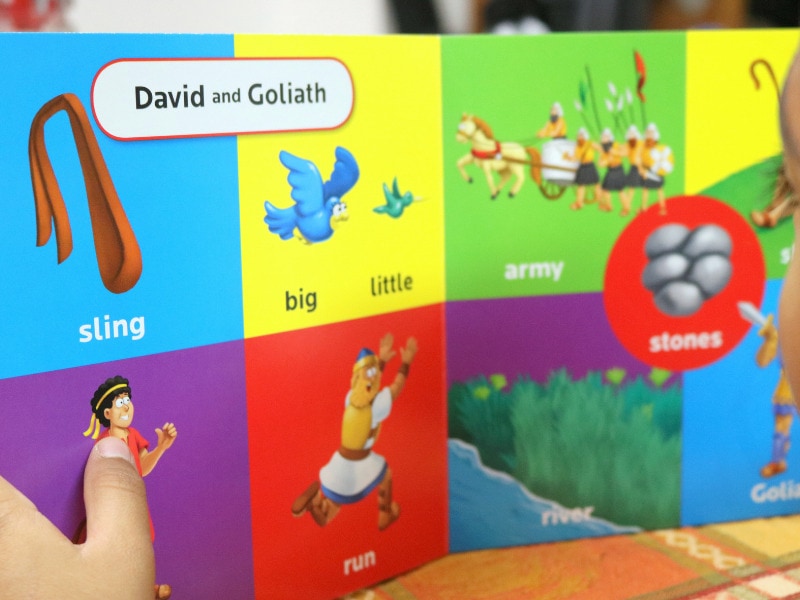 This would definitely make a sweet baby dedication gift, birthday gift basket addition or even a great book to gift a Sunday School nursery teacher with.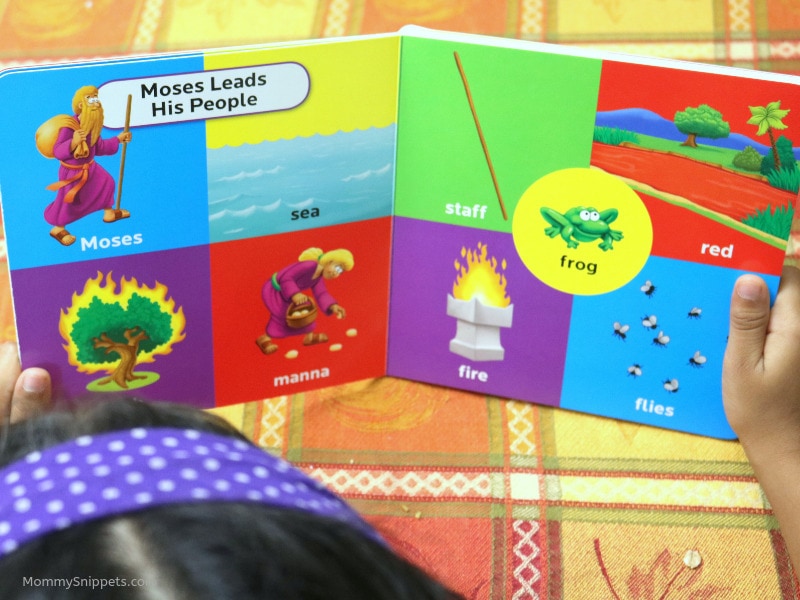 WIN A $50 VISA GIFT CARD and A COPY OF THE BEGINNER'S BIBLE FIRST 100 BIBLE WORDS!
To enter for a chance to win and plan a family celebration with
a copy of The Beginner's Bible First 100 Bible Words,
and a $50 Visa gift card to gift the perfect present,
please use the Giveaway Tools form provided below to be eligible for this giveaway. 
** If you face any problems while entering this giveaway, please get in touch with me ASAP! **
I'd love to hear from you. Hop over to chat with me on Facebook and/or Twitter