I'm sure there's a lot on your family's summer bucket list but here's another fun addition that will possibly result in starting a new summer tradition and promises to make a good number of summer memories not just for your kids but all the invited guests too…
throw a backyard beach party that doesn't cost too much and doesn't require weeks of planning.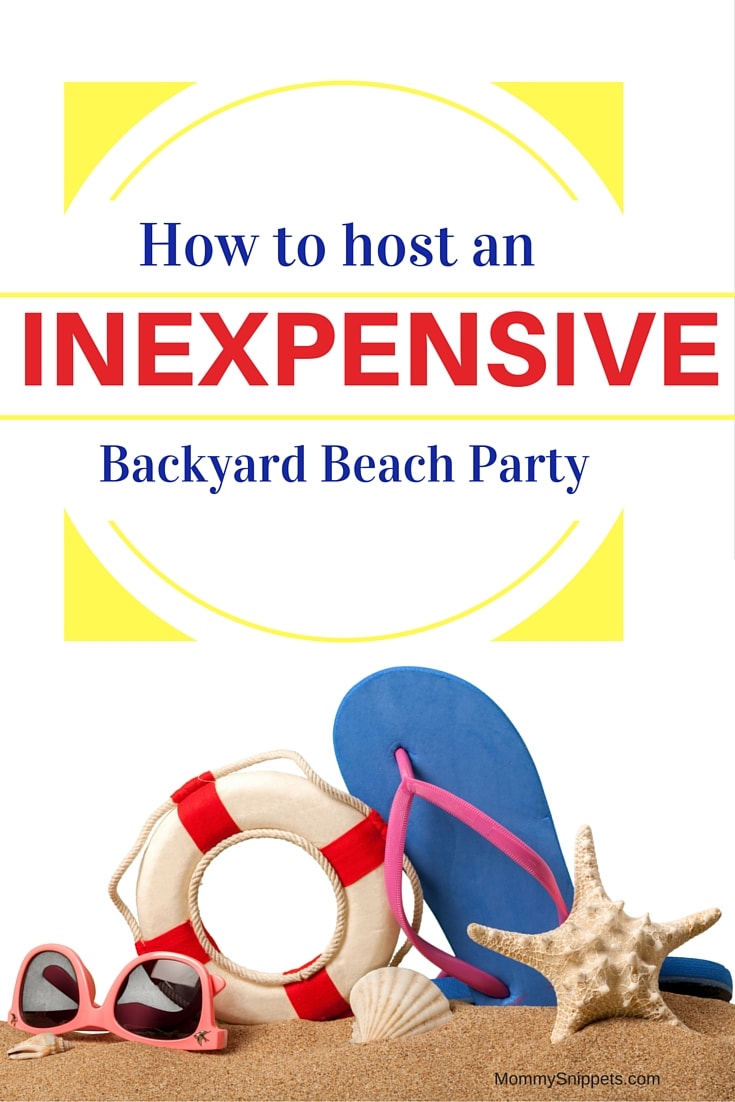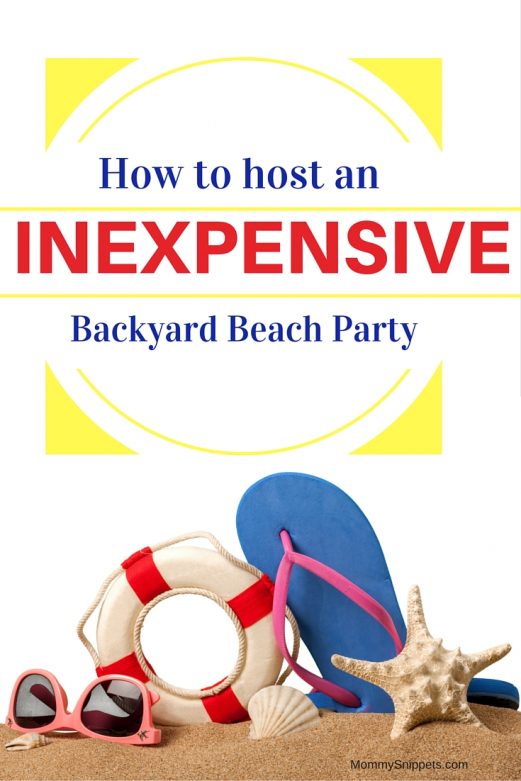 How to host an inexpensive backyard beach party
The menu
Hold back the urge to cater for this party independently. Make it a potluck and keep the menu simple. Do hotdogs, mini sliders, a salad, chips, cupcakes and lots of chilled water and fresh fruit beverages like this refreshing watermelon lime drink.
Another fun treat for the kids could be glasses filled with sea water and edible fish! (Get a pack of blue jello. Make it as per the instructions on the pack and pour 1/2 a clear glass full with the blue jello liquid mixture, add a few gummy fish to the same and then pop the glasses in the fridge to set.)
Dress code
Get everyone to think beach! The kids can come in their swimwear because they will get wet with all the water fun planned.
Beach fun
For the little kids, have 2 (or 4, dependent on the number of little kids that will be attending the party) kiddie pools. Fill one with water and the other with sand. (Just make sure you cover both areas with plastic lining before filling those pools, to make clean up easier and less stress-free later.)
Get beach play sets for the kids to dig and make sand castles with. (These can serve as party favors too. Just make sure everything is labeled).
Small beach balls are always a favorite too.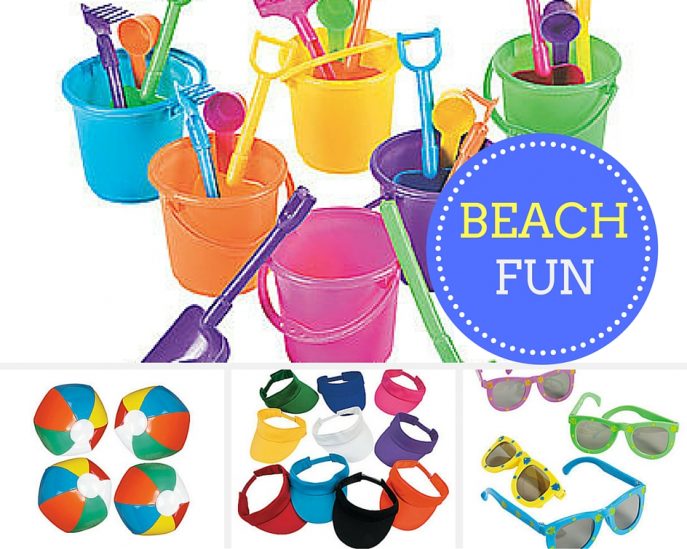 Since it will be a sunny day, don't forget to leave out a few sunglasses and sun visors too.
Decorations
Beach decorations? Easy peasy. All you need are a few seashells to scatter on tables, a cute cabana scene backdrop, beach pails and those kiddie pools filled with water and sand.
All set to host that backyard beach party?
I'd love to hear from you. Hop over to chat with me on Facebook and/or Twitter