Staying organized and rooted with an Anchored Press Planner
This post contains editorial samples and/or affiliate links to products I recommend. While this adds no additional cost to you, I will earn a small commission on any sales made.
Most moms will agree from the moment you wake up till the time your head hits the pillow there's a continuous whirlwind of activity, be it in the home or out.
Most often ones quiet time is a rushed devotional, with a cup of coffee, not allowing anything to really sink in. While the 2-minute read may soothe ones guilty conscience, it does little to help take control of the day, resulting in running from one place to another like a headless chicken.
Staying organized and rooted with an Anchored Press Planner
One way to ensure you're rooted in God's Word, to help give you clarity in decision making, maintaining the peace at home and finding joy in little things, is by surrounding yourself with things that remind you to stay focused. It could be through the songs your local Christian radio station plays , while taking the kids to and from school or even while on those grocery runs.
Or if you're like me who loves lists and schedules, it could be through a planner, like the Anchored Press Planner.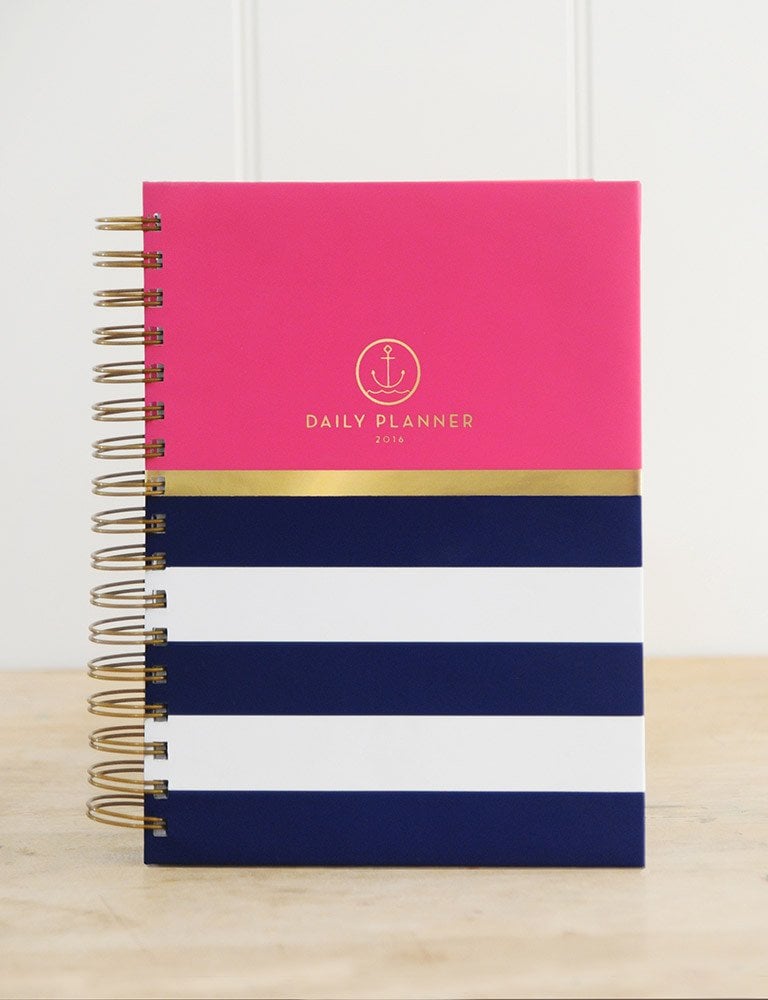 Deana designed the Anchored Press Planner keeping us women in mind.
The 7.5″ x 9″ planner:
Holds daily pages, with an hourly scheduler, from January- December with combined weekend pages
Each daily page includes a top 4 to-do list (I so need this!!), a dinner plan and more.
Includes a Bible verse for each day and an inspired devotion that will help you start the day off just right.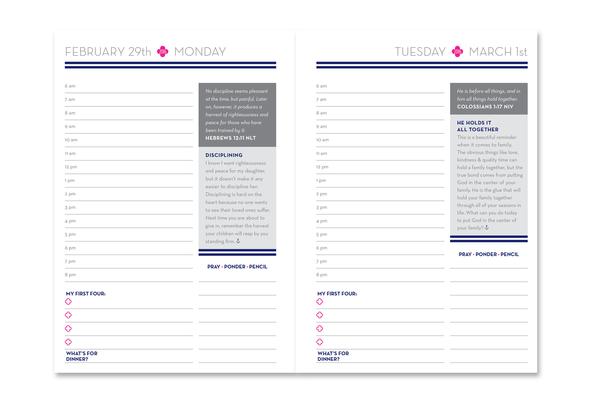 Has enough family-centered pages to remind you to stay focused on your biggest priority on earth. These include a mid week prayer to pray over your children, a family goal planning page, family memory making prompts (get the kids involved in this and see how many you can jot down and actually accomplish before the year is through) and family dinner plans.
Includes a page set aside, each month, to jot down prayer requests
Has 12 two page monthly views if planning for the month ahead is something you like doing too.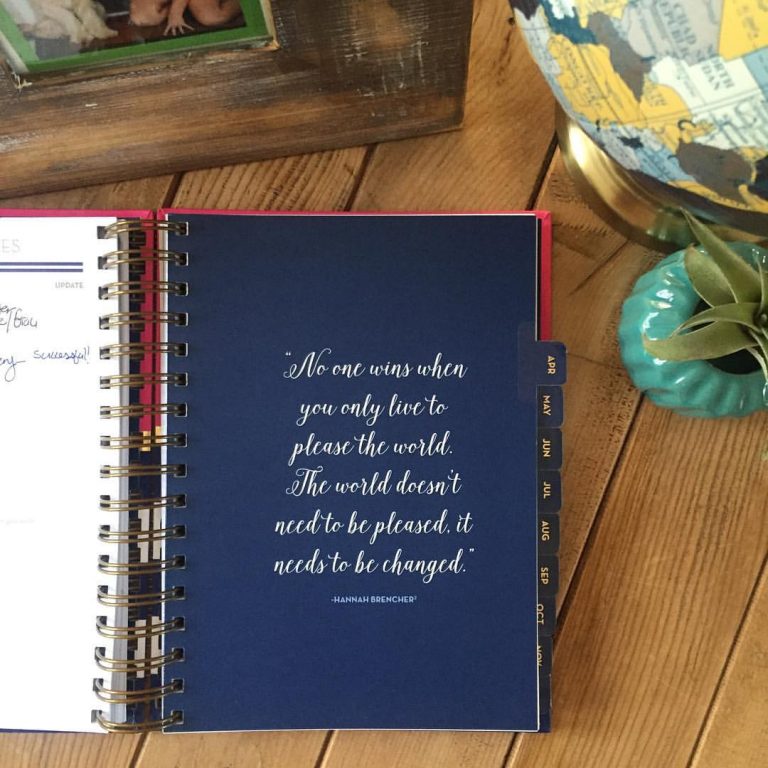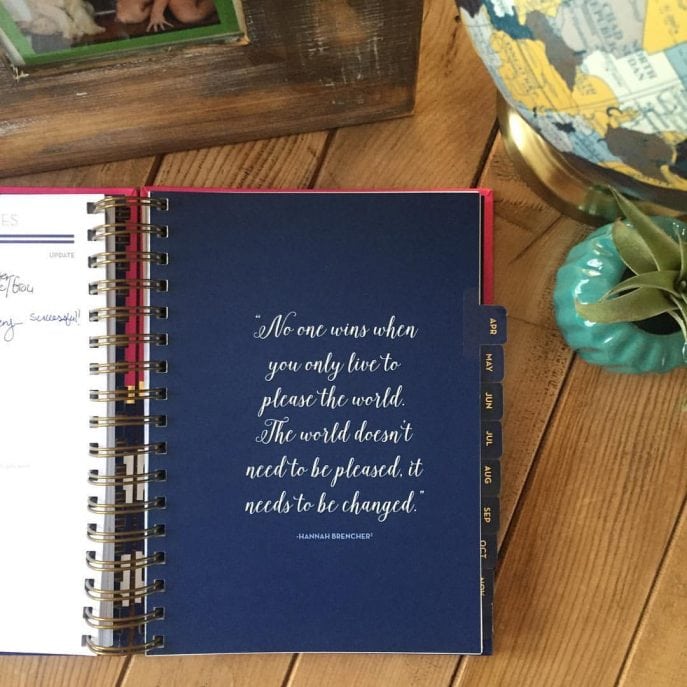 Isn't this a great planner?
The 2016 planner is currently available on the site but the 2017 planner will be available starting August 2016.
If you didn't get yourself a good planner this year it's not too late to get organized (and rooted!) with the Anchored Press Planner for 2016 and the best part is it's 40% off.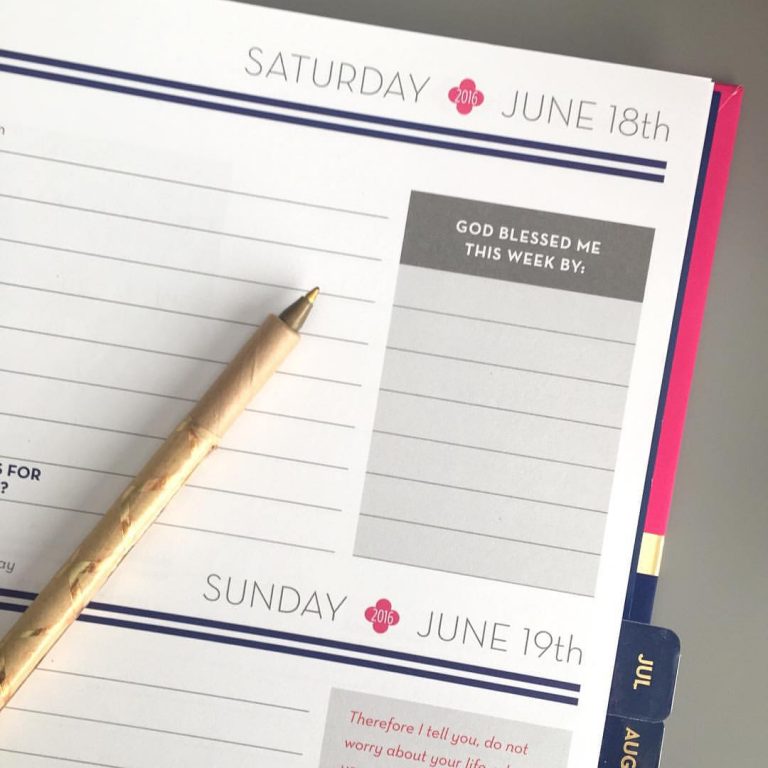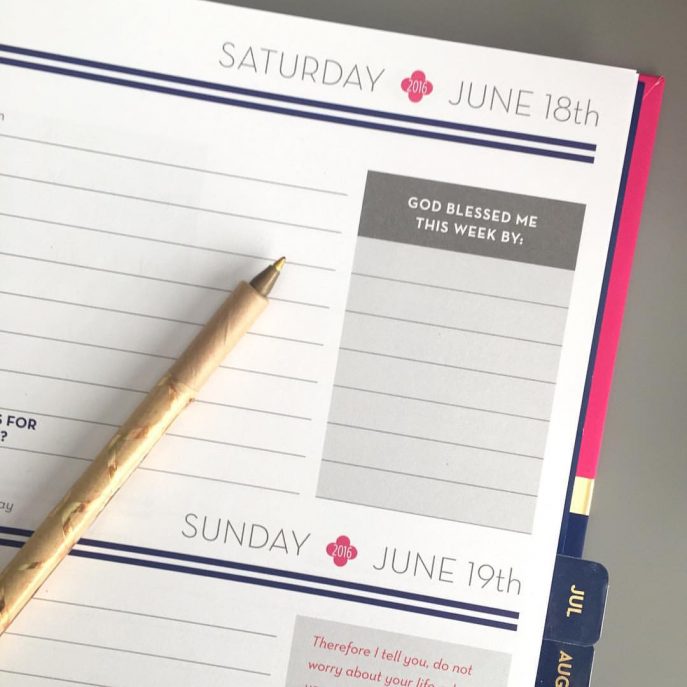 * Only one entrant per mailing address, per giveaway.  If you have won a prize from our sponsor Anchored Press in the last 30 days, you are not eligible to win.  Or if you have won the same prize on another blog, you are not eligible to win it again. Winner is subject to eligibility verification."