I have to admit substituting butter and sugar has become a new obsession.
Yes, there is a difference in taste but the healthier substitutes taste just as good, if not better, in some recipes.
I'm still learning to tweak and figure out how to get crunchy cookies so I decided to just stick to making a tea cake.
Nothing too sweet. Nothing too heavy. Just something to satisfy my sweet cravings…
in a healthier way!
And since I scored on a bunch of organic apples this past weekend, I decided to make…
An Apple Crumb Tea Cake.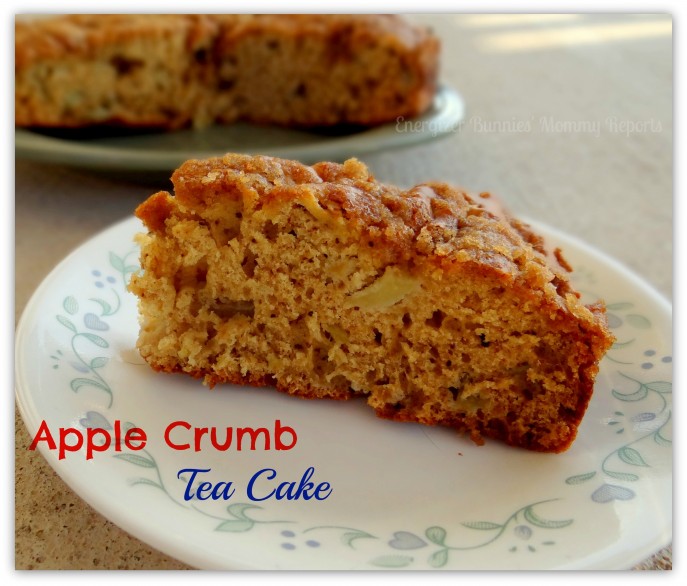 Ours was a tad bit short on the sweetness levels because Hubs is not a big fan of anything very sweet, so I have added an additional quarter cup of honey in the recipe below. If you still need your cake sweeter, feel free to add a little more to the mix! (Or if honey is just not your thang, just substitute with raw organic cane sugar.)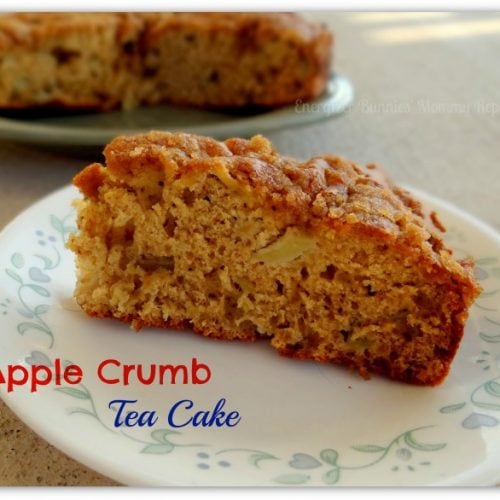 Apple Crumb Tea Cake
Note: I've used organic, healthier substitutes while baking but feel free to switch out to what you're more comfortable using.
Ingredients
2

cage free eggs

1/2

cup

unsweetened applesauce

3/4

cup

honey

we used wildflower honey as they're supposedly great for allergies

2

cups

organic gala apples

chopped into tiny squares/wedges

1 1/2

tsp

organic vanilla essence

2

cups

all purpose flour

1

tsp

baking powder

1/2

tsp

baking soda

1/2

tsp

salt

1

cup

walnuts

grind this to a powder

2

tbsp

all purpose flour

1/4

tsp

cinnamon powder

2

tbsps

cold unsalted organic butter

2

tsp

brown sugar
Instructions
Preheat the oven to 375 degrees

In a bowl, mix together the dry ingredients:flour, baking soda, baking powder, salt and ground walnuts. Set aside for use later on.

In your mixer/in a bowl, mix to blend together the eggs, applesauce and honey.

Add to the mix the vanilla essence and apples.

Now gradually add the dry mix to the bowl and mix well.

In a prepared (grease and gently flour) 8" round cake pan, pour in the prepared cake mix.

For the crumbly topping- manually mix the all purpose flour, cinnamon, butter and brown sugar together. You should end up with a crumbly mix. Sprinkle the crumbles on top of your cake mixture.

Pray over your cake (Yes, in our home we always do that. We say that's the secret to a yum cake!) and pop it into the oven for about 20 minutes.

Once baked to perfection (do the toothpick test to ensure you've got a cake that has baked through), pull out of the oven and cool for about 5-10 minutes before slicing through, to enjoy!
Do you have a favorite fruit-based baked treat you enjoy?