A whole new world with the Aladdin Live-Action movie (A Glitter Globe Craft and more!)
This post contains editorial samples and/or affiliate links to products I recommend. While this adds no additional cost to you, I will earn a small commission on any sales made.
When you think of Disney's original Aladdin, the animated classic, can you name the one character you will never forget?
I'm sure the answer to that is the Genie.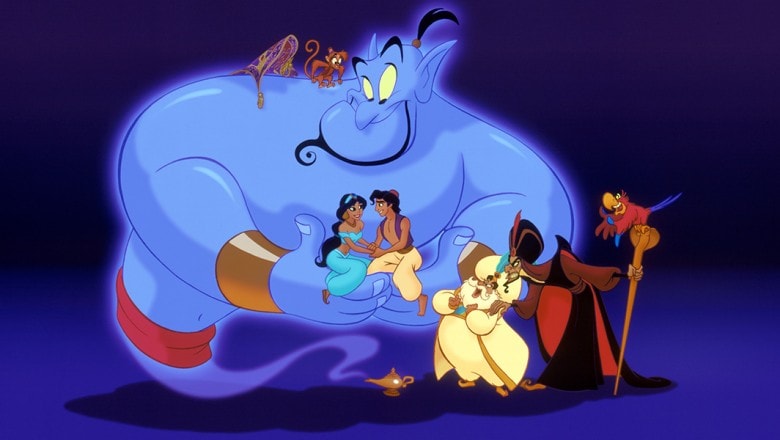 I can still hear Genie's voice in my head and laugh recollecting the dialogue from the animated version. Robin Williams crushed that role!
I wasn't sure if the Live-Action would live up to the Classic, and I know I wasn't alone in wondering the same.
Could that possibly be the reason you may not have watched the Live-Action yet?

This feature has been sponsored by Disney. All opinions are my own.
Family Movie Night: Aladdin Live-Action movie (An unbiased review)
Disney's "Aladdin," the thrilling and vibrant live-action adaptation of the studio's animated classic, landed in homes on Digital in HD, 4K Ultra HD™ and Movies Anywhere on Aug. 27, and physically on 4K Ultra HD, Blu-ray™ and DVD on Sept. 10. Fans of all ages will enjoy the exciting, humorous tale of the lovable "street rat," Aladdin (Mena Massoud), courageous and self-determined Princess Jasmine (Naomi Scott) and the larger-than-life Genie (Will Smith) with all-new bonus features. The release of the live-action adventure coincides with the addition of the original animated classic to the highly celebrated Walt Disney Signature Collection — granting "Aladdin" fans everywhere the opportunity to own both magical movies.
Rating: PG
Running time: 128 minutes (+ Bonus Features that include Bloopers, Deleted Scenes, Behind The Scenes moments, Up Close with The Genie and more)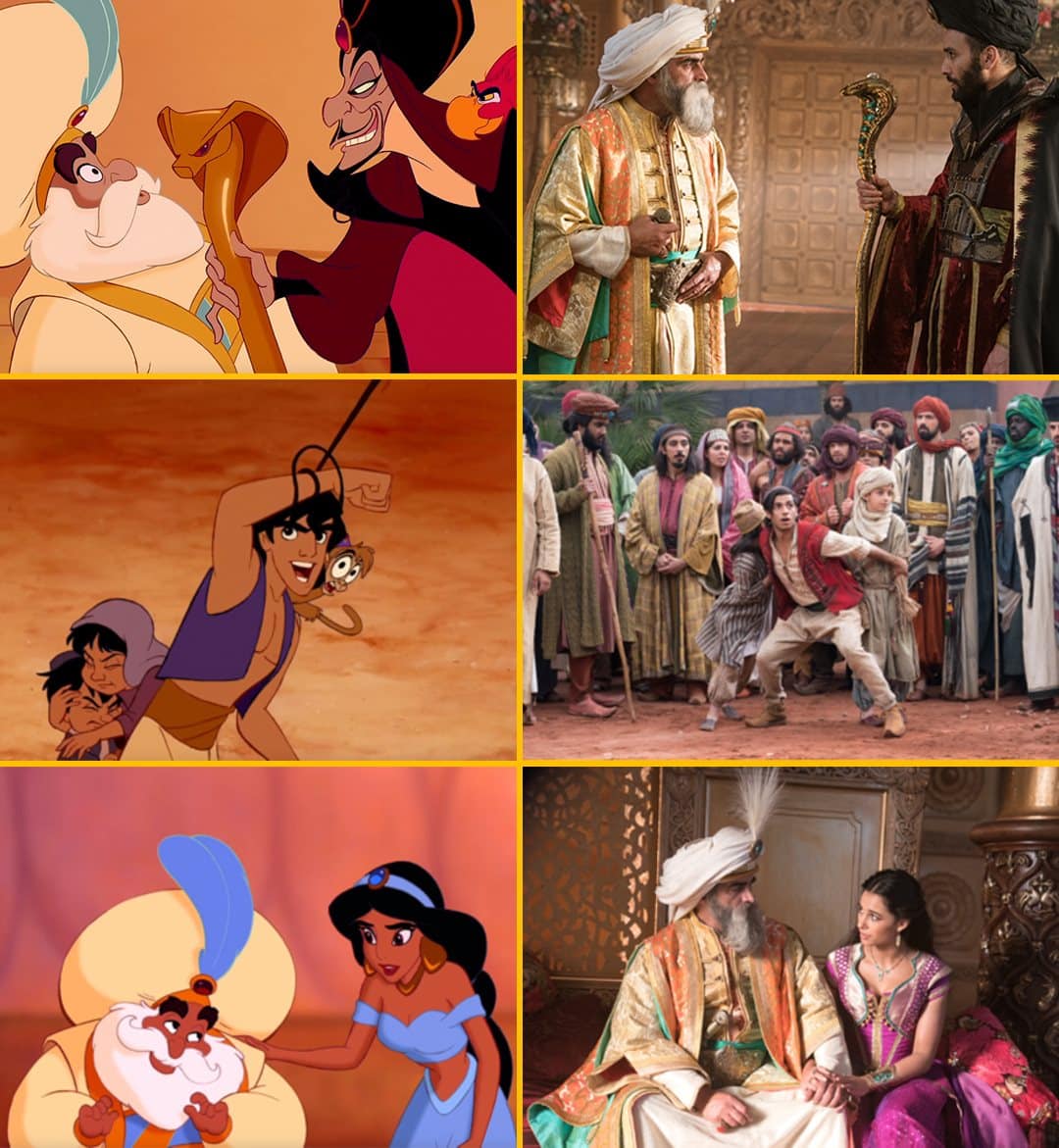 What to expect:
Oh my goodness, with Will Smith (The Genie), be prepared for a whole barrel of laughs! While I loved what Robin Williams brought to the animated genie in the Aladdin Classic, Will Smith knocks it out of the park with his larger than life role as the genie. Mena Massoud(Aladdin) and Naomi Scott (Jasmine) step up to their roles beautifully too.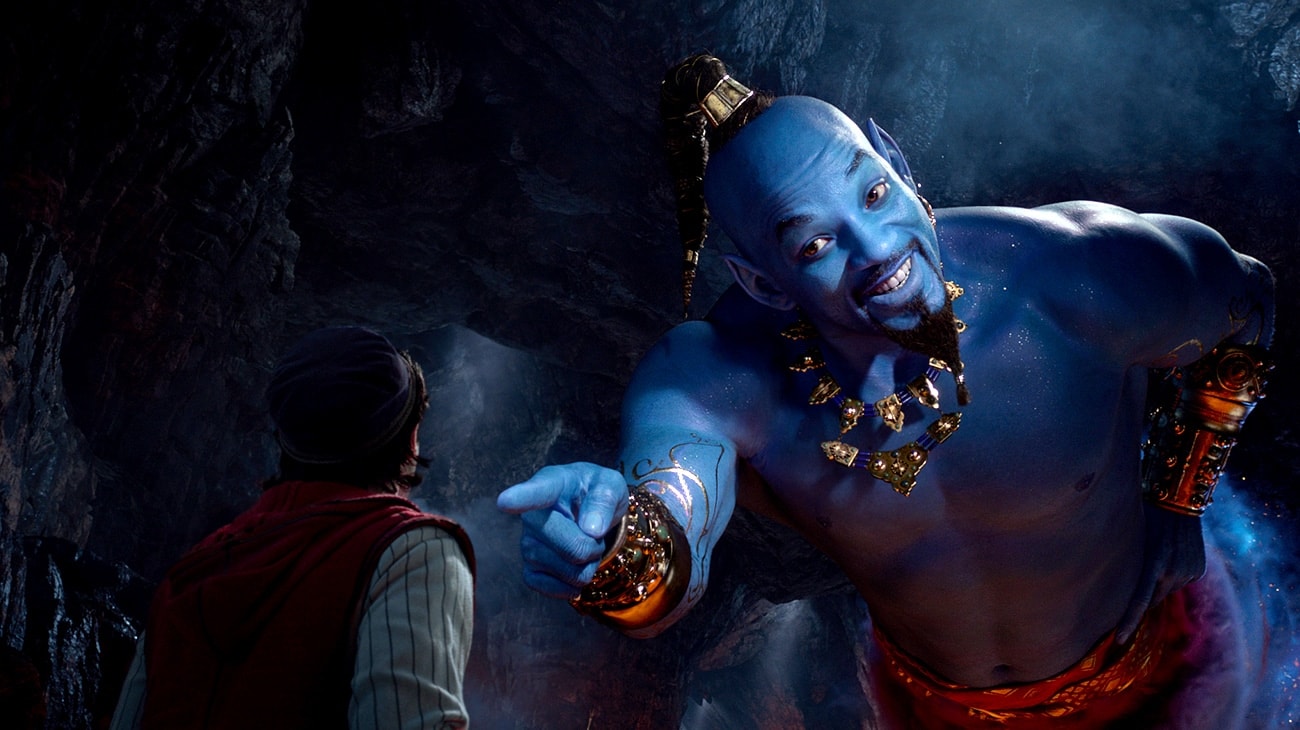 We watched the movie when it first came out in theaters and loved it! (I'm so glad we decided to check if the Live-Action would be as good as the Classic.)
The soundtrack is packed with rhythmic punch and perfectly placed in each scene. (Love, love, love "Speechless"!)
On a side note, younger kids may not be as comfortable with Jafar's piercing red eyes and schemes in a few scenes. (And that's another reason it's a great idea to get your own copy to skip any scenes you feel are scary for them.)

Our family unanimously agreed our favorite parts in the movie had to be "Friend Like Me", Aladdin's dance sequence directed (literally!) by the Genie and when Aladdin and Genie are alone in the desert.
Want to turn your movie night into an unforgettable evening, throw in some crafts and treats:
HOW TO MAKE ALADDIN INSPIRED "A WHOLE NEW WORLD" GLITTER GLOBES
One of my favorite songs from Aladdin has always been "A Whole New World". This easy craft has been inspired by that beautiful song. Most people call these Snow Globes but there wasn't any snow in Agrabah, right? Watching the gorgeous costumes and dazzling backdrops in the Live-Action version, will definitely have you agree these Glitter Globes are Aladdin inspired!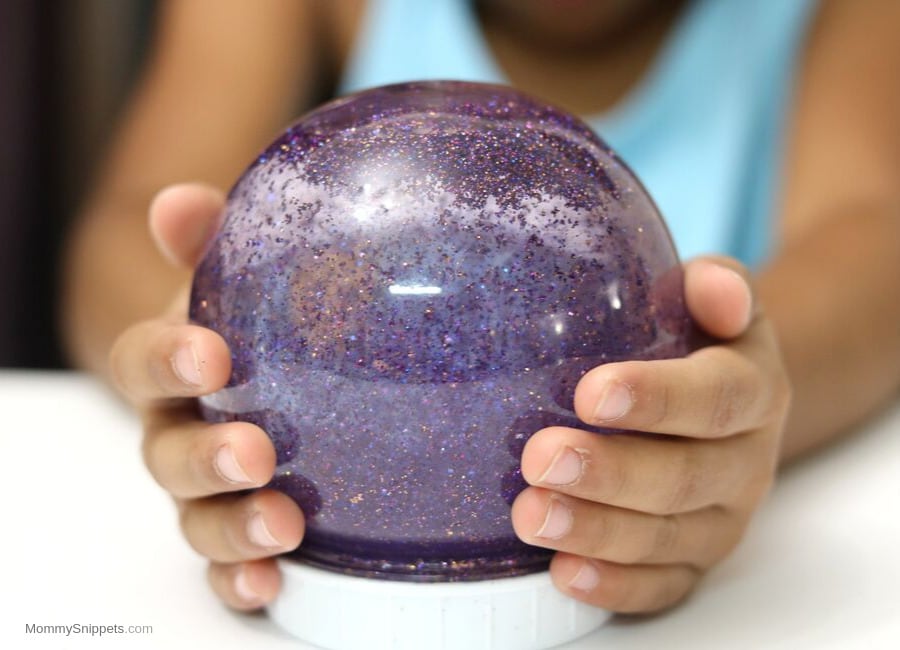 materials REQUIREd:
Glitter-different colors
Plastic Snow Globe (Dollar Tree has these for a dollar right now.)
Glycerin (You can find this in the pharmacy section, at your local convenience store.)
Distilled Water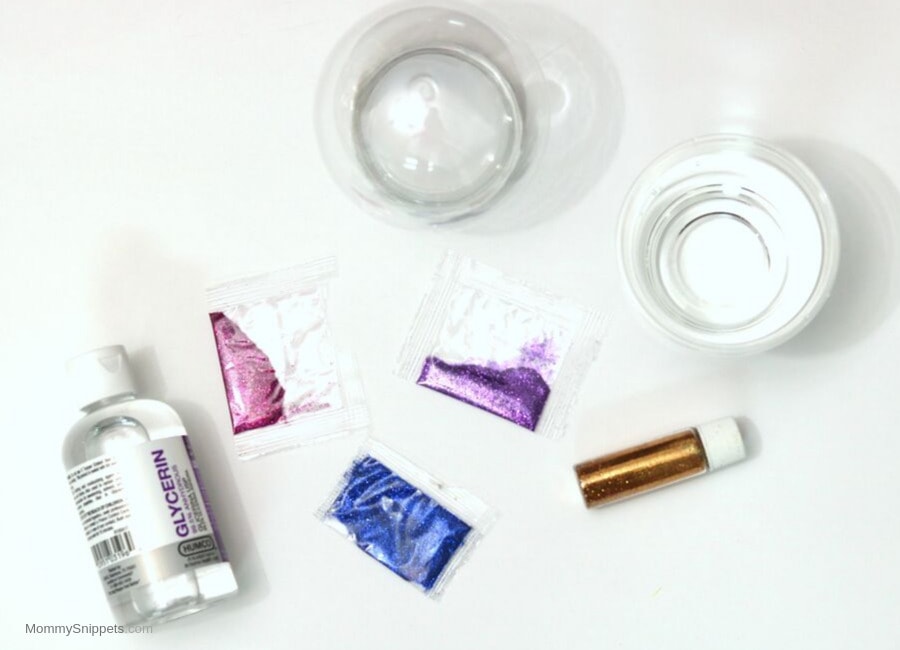 To make the Glitter Globes:
1. Fill a Snow Globe with water, a little more than 3/4ths of the way.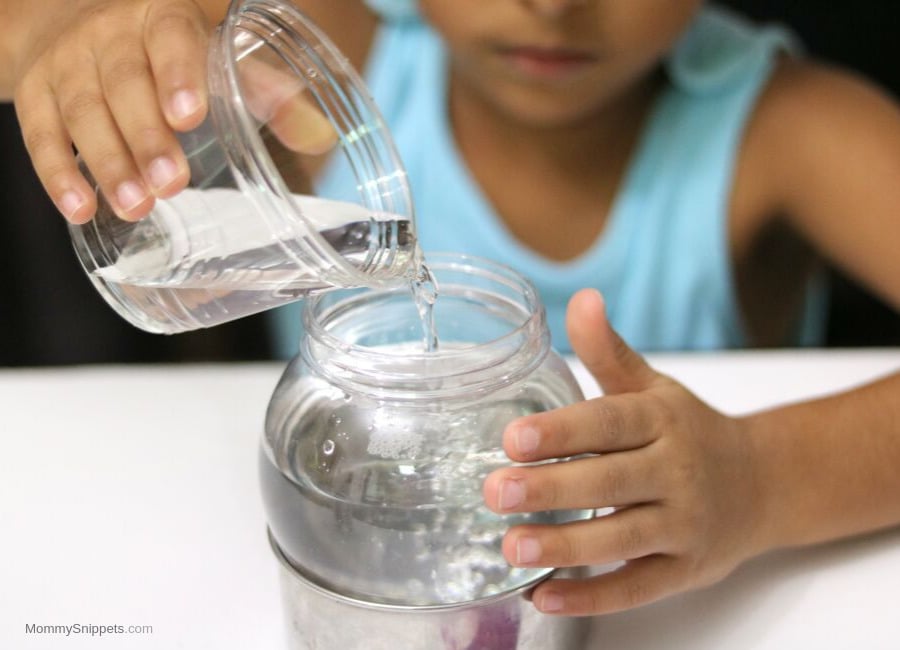 2. Add 1-2 drops of glycerin in the water.
(The glycerin is added to the water to slow down the movement of the glitter specks.)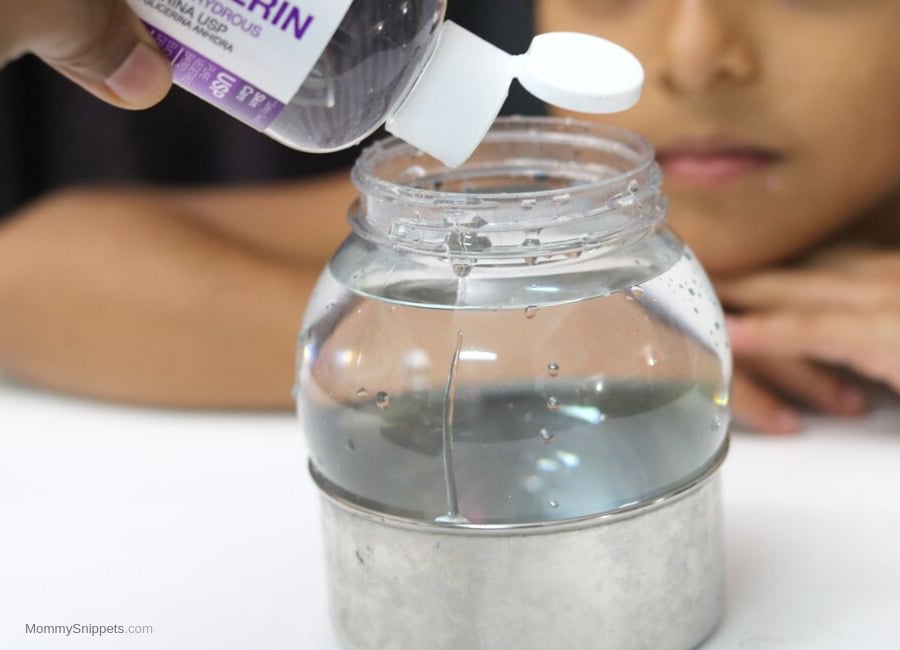 3. Add a splash of glitter per color. (The more glitter you add the more clumps at the surface. Yes, when working on this project with little ones, it's hard to explain how just a splash of glitter is enough. "The more glitter the better", my youngest says! Don't stress!! Kids will love their Glitter Globes, clumps and all!)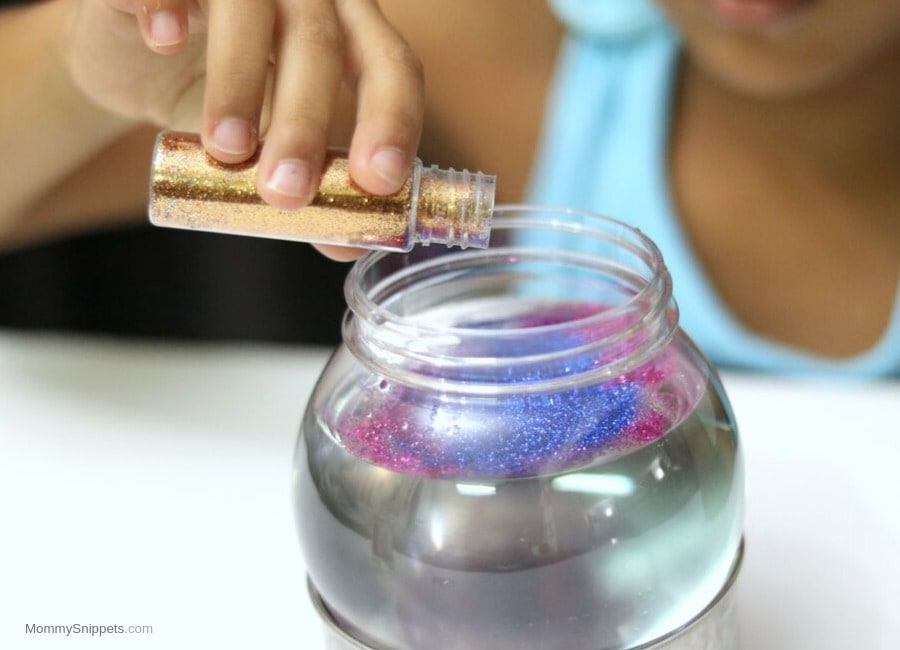 4. Seal the jar and allow your child to shake their Glitter Globe.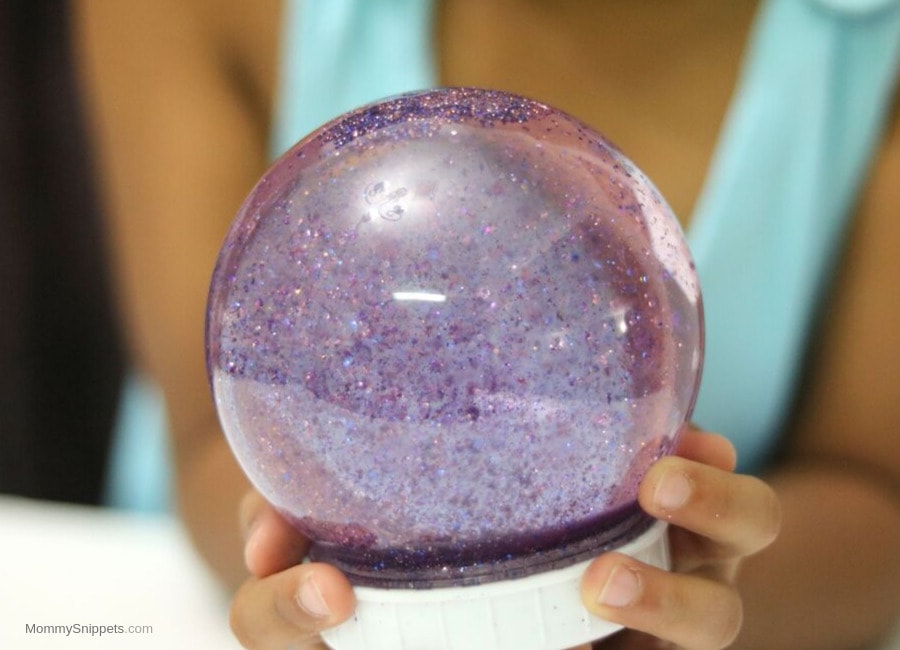 Watching them enjoy their beautiful craft is worth all those runaway glitter specks you will find days after this project, I promise!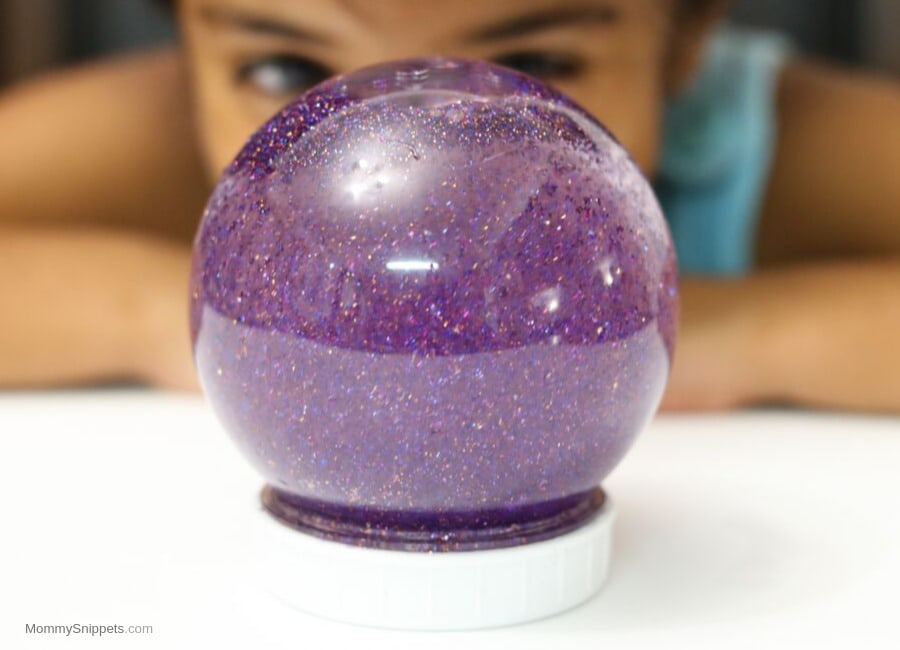 Now that you have some Glitter Globes, make a magnetic flying carpet too:
Click to enlarge the template and instructions. Right-click on the images to save.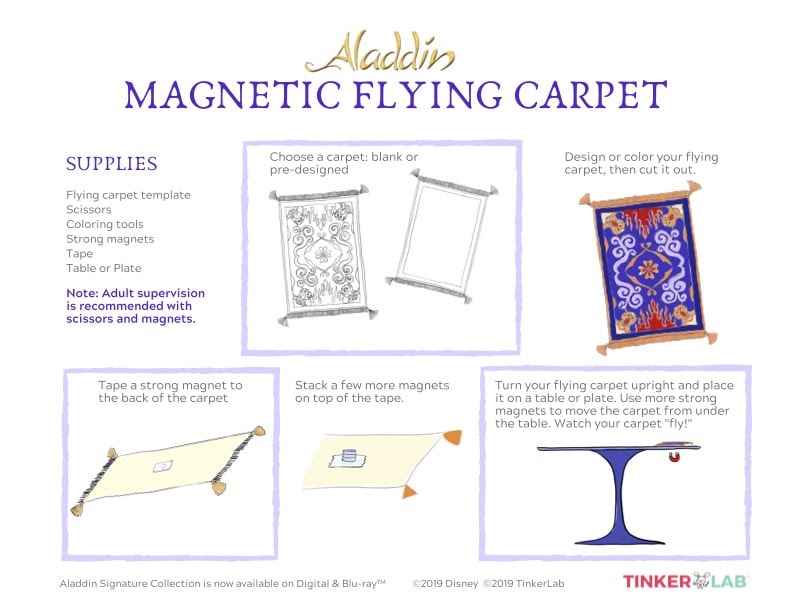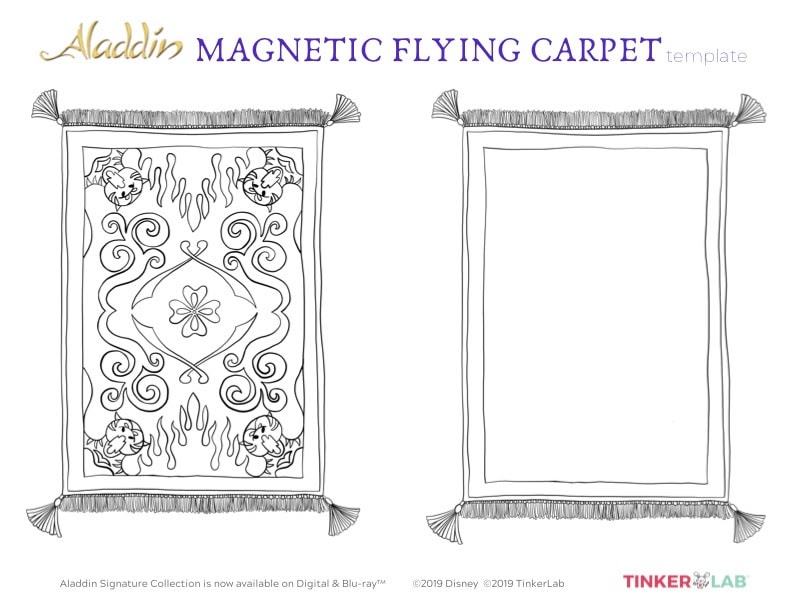 How about some Cuff Bracelets?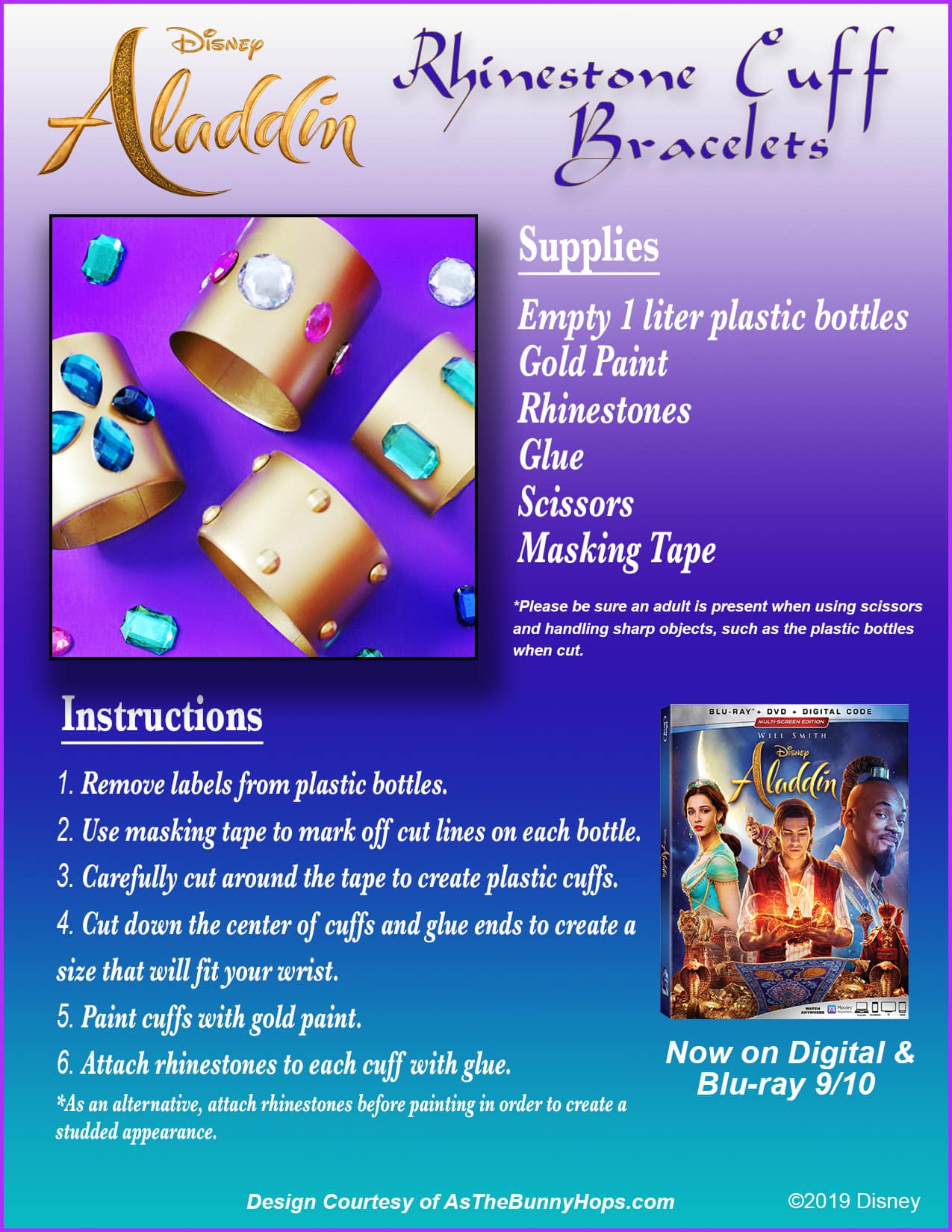 and some Fig Jam Cookies?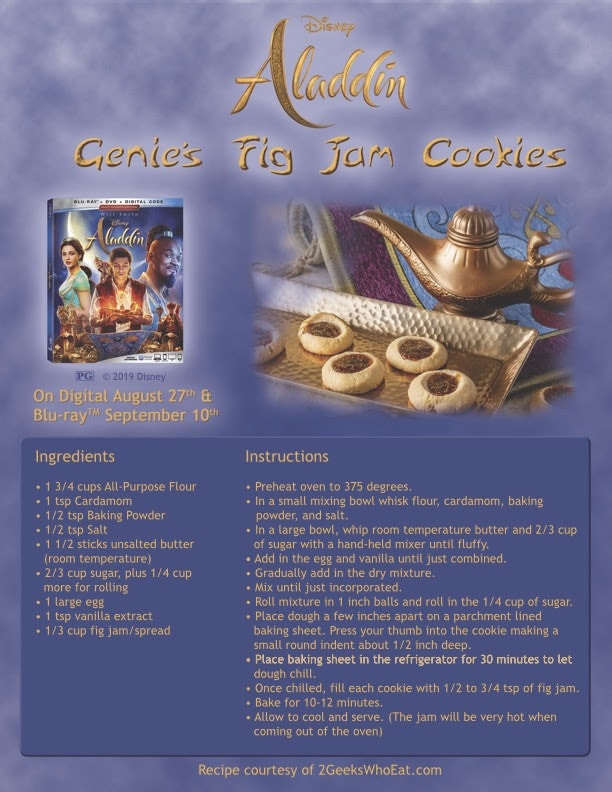 Let's finish off with a fun drawing class with my kids' favorite: Art For Kids Hub.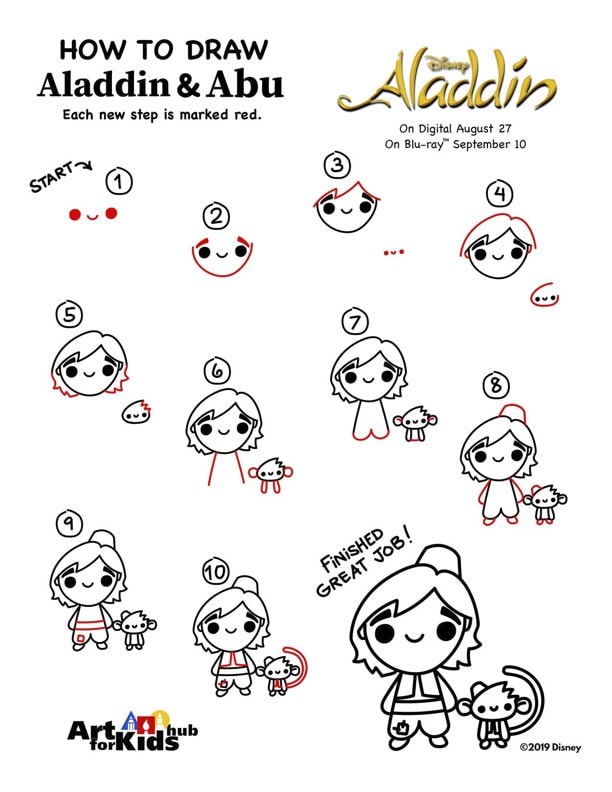 The kids won't stop talking about this movie night!
ENTER FOR A CHANCE TO WIN AN ALADDIN LIVE-ACTION AND ALADDIN CLASSIC BLU-RAY & DVD COMBO PACK – 2 WINNERS
To enter for a chance to win an Aladdin Live-Action Blu-Ray & DVD combo pack and an Aladdin Classic combo pack,
please use the Giveaway Tools form provided below to be eligible for this giveaway.
For more exciting Disney features, click
here
.