This refrigerator is the ultimate addition to any kitchen
This post contains editorial samples and/or affiliate links to products I recommend. While this adds no additional cost to you, I will earn a small commission on any sales made.
As the holidays near, many of us have a few household musts that we need to replace, and hence have our eyes peeled on every ad circular that comes out.
This feature has been sponsored by Best Buy. Nevertheless, all opinions are my own.
If a refrigerator is on your list and you have a few requirements you need crossing off, you may not need to look any further…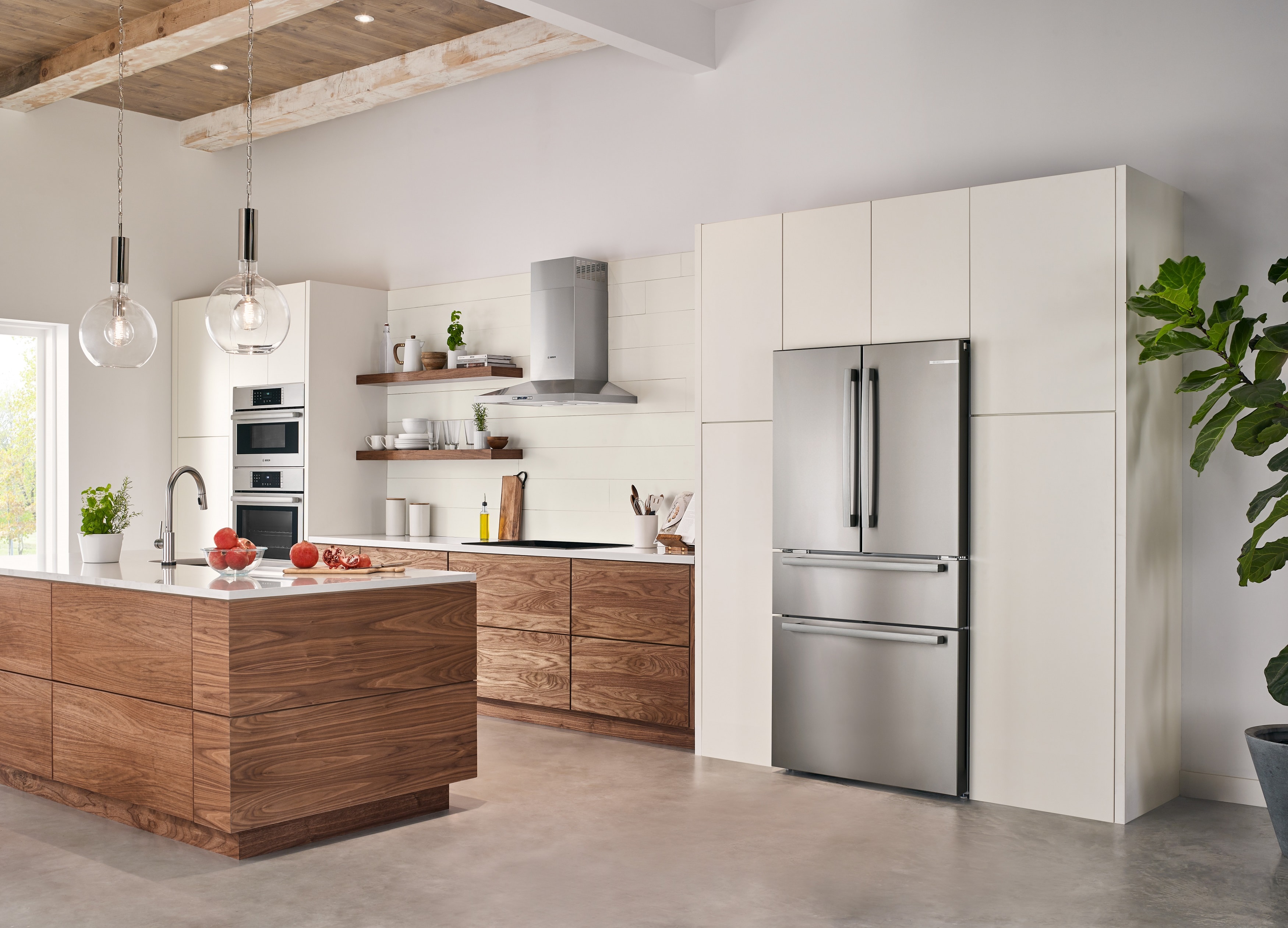 This refrigerator is the ultimate addition to any kitchen
The All-New Bosch Counter-Depth refrigerators are state-of-the-line with features that are a must for any kitchen upgrade. The refrigerators in this line come with a revolutionary FarmFresh System™ that combines four innovative technologies to keep your food fresh up to 3x longer, for less food wasted:*
VitaFreshPro™ offers preset settings that automatically balance BOTH temperature and humidity
FreshProtect™absorbs naturally occurring ethylene to slow ripening, so produce stays fresher, longer.
MultiAirFlow™ evenly circulates cool, fresh air to maintain consistent temperatures throughout the entire fridge cavity, from the door bins to back corners.
AirFresh® Filter absorbs even the toughest food odors, keeping your refrigerator and freezer air fresh.

*As compared to a Bosch refrigerator without FarmFresh System™. Results may vary among different foods.
Busy families will appreciate the FreshProtect™ feature especially as it can possibly reduce the number of grocery runs you need to make to stock up on fruit (especially organic fruit, since we all know how quickly this tends to ripen!)
Oh, and if you're like me that crams the refrigerator to the max, having a little extra space (21 cu. ft capacity in all) is definitely a big must. Besides the added space, storage features that include a three-tier layered freezer drawer system and three wide gallon door bins on either side, are a big draw!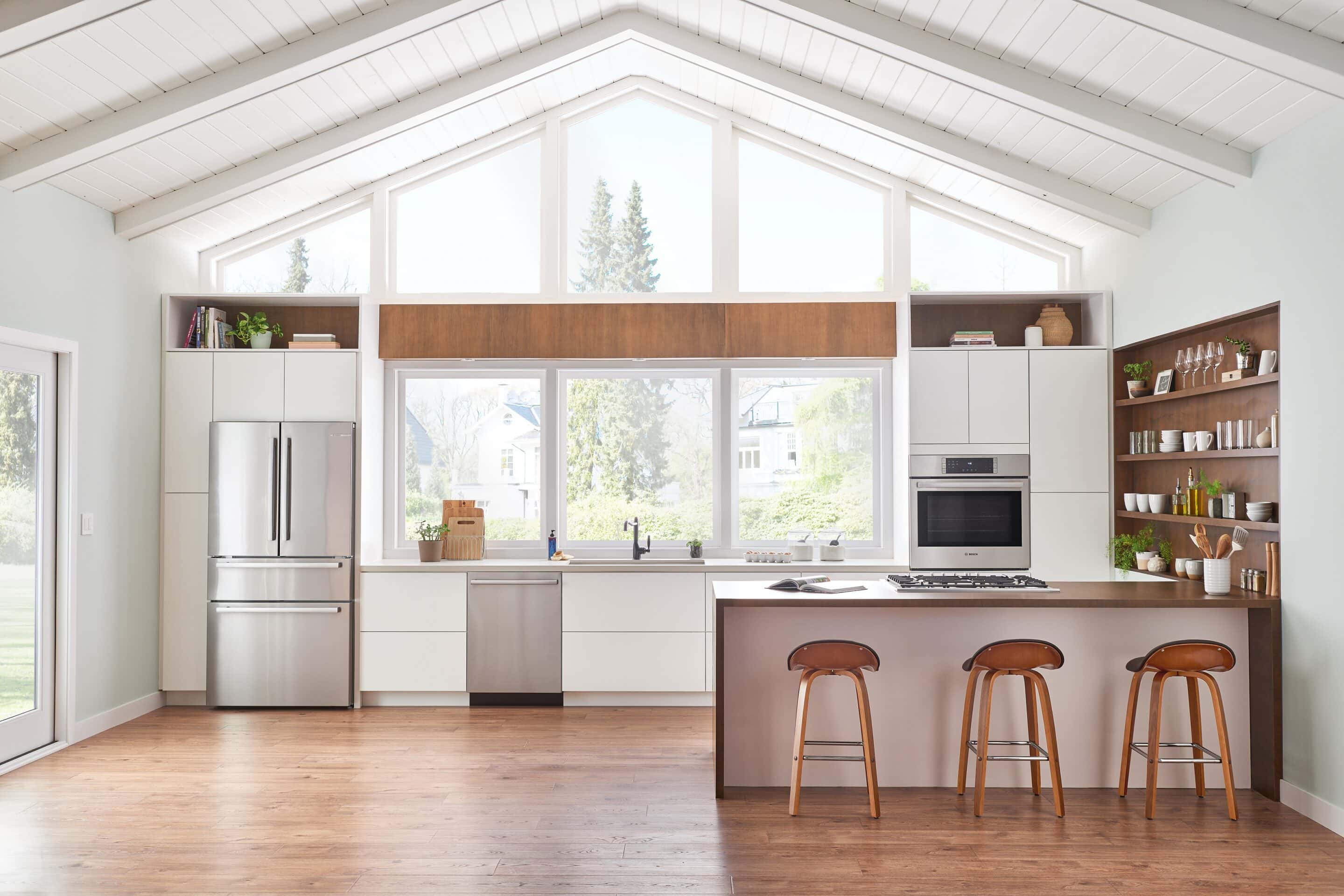 Aesthetics-wise the refrigerator is simple and classy in exterior design but technology-wise is incredibly snazzy with the touch-sensitive controls and the Home Connect™ feature:
The Home Connect™ app allows you to remotely monitor and control your Bosch refrigerator from your smartphone or tablet. Control the temperature, adjust lighting, run diagnostics—wherever you are,** for ultimate convenience. Connected refrigerators from Bosch are designed to give you peace of mind, customization, and simplification.

**Connectivity and speed varies based on network and Wi-Fi levels.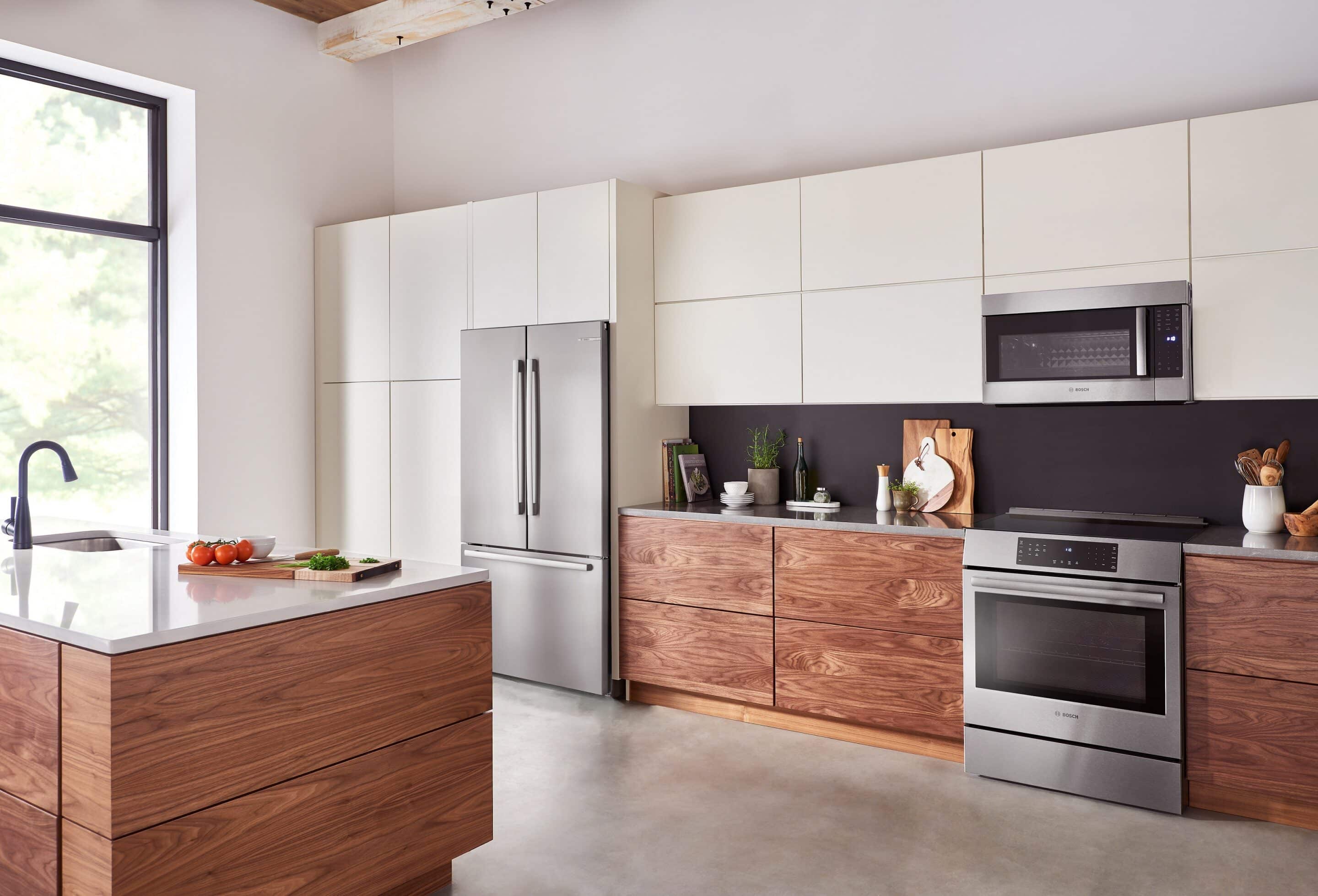 Not to be missed features also include the Bosch UltraClarityPro™ water filter that reduces >99.9% of sediments that may be found in your water. (Including harsh elements like chlorine and chloramine.)
For more details and pricing visit your local Best Buy store or BestBuy.com.
I'd love to hear from you. Hop over to chat with me on Facebook and/or Twitter