Ways to love on a great, active dad, this Father's Day
This post contains editorial samples and/or affiliate links to products I recommend. While this adds no additional cost to you, I will earn a small commission on any sales made.
"Ways to love on a great, active dad, this Father's Day" is sponsored by Mirum, but opinions expressed are my own.
My husband has always been the outdoorsy one. Thankfully all three kids have taken after him when it comes to loving the outdoors.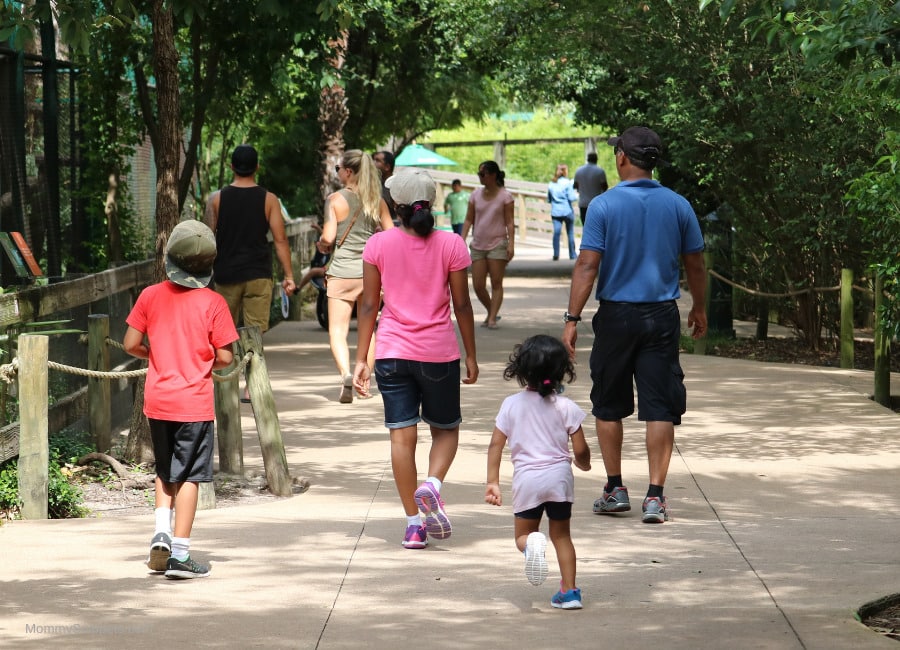 It doesn't take long for any of my 3 kids…or my husband to lace up their shoes and run out for a game of soccer, a jog around the subdivision or even take a long walk with our dog, Jingle.
He's an all-round amazing dad and I'm sure your kids will insist that their dad is just as fantastic and adventurous!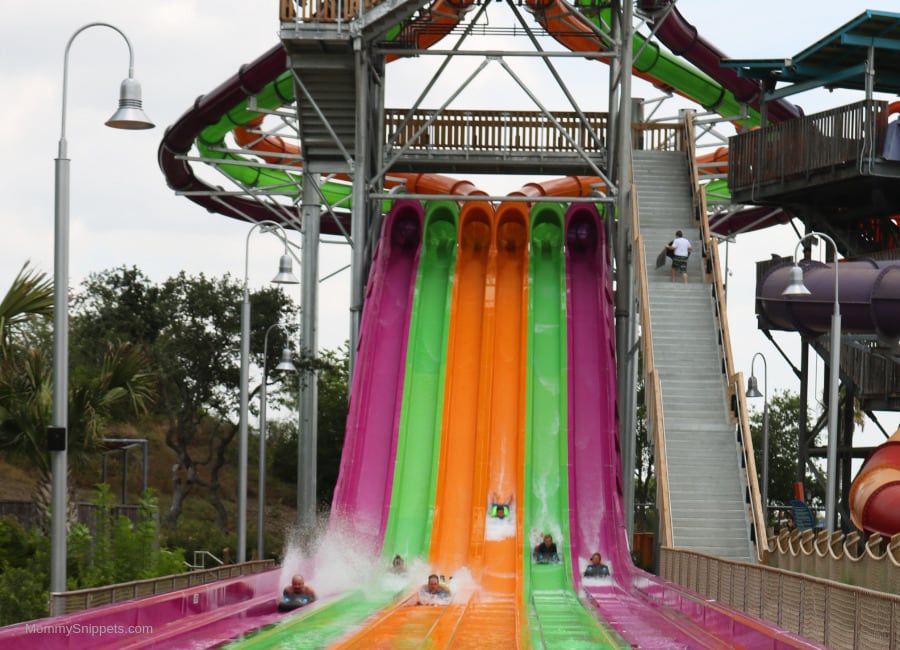 That being said, with Father's Day right around the corner, have you got any sweet surprises planned?
Here are a few great Father's Day ideas to love on him and not break the bank while doing so.
Ways to love on a great, active dad, this Father's Day
Create a one-of-a-kind handmade art piece
This is such an easy art project to do with the kids.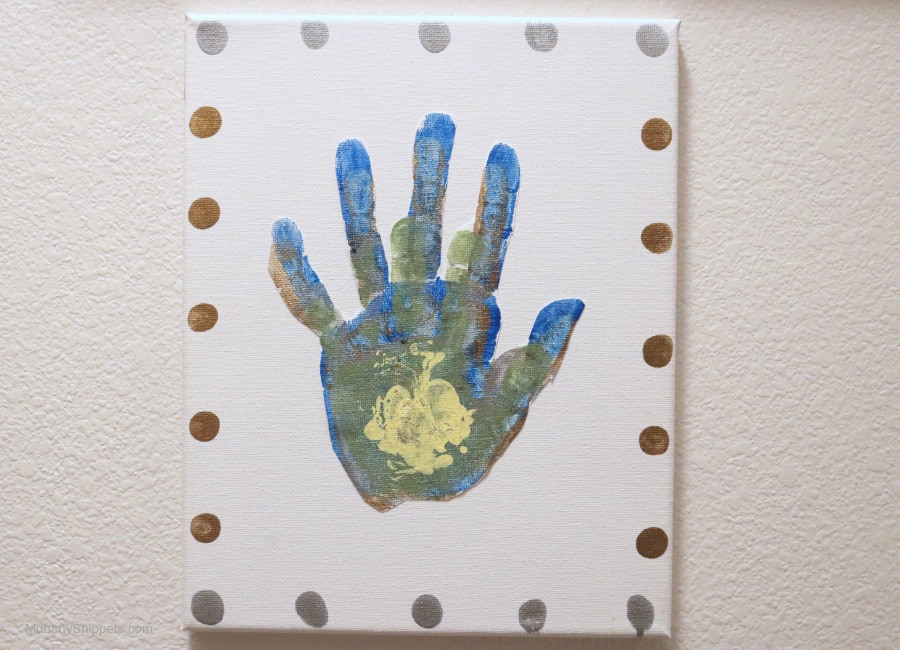 All that's needed is a paintbrush, a different acrylic paint for each child and a canvas board.
Apply paint on the oldest child's palm and gently place it on the canvas board and allow it to dry. Once dry, paint the younger child's palm and have him leave his imprint over your oldest child's print. We even had our dog Jingle, place her paw print over Baby Girl's print( the yellow splotch), so Hubs had a beautiful art piece featuring all 3 of his kids and his fur baby too!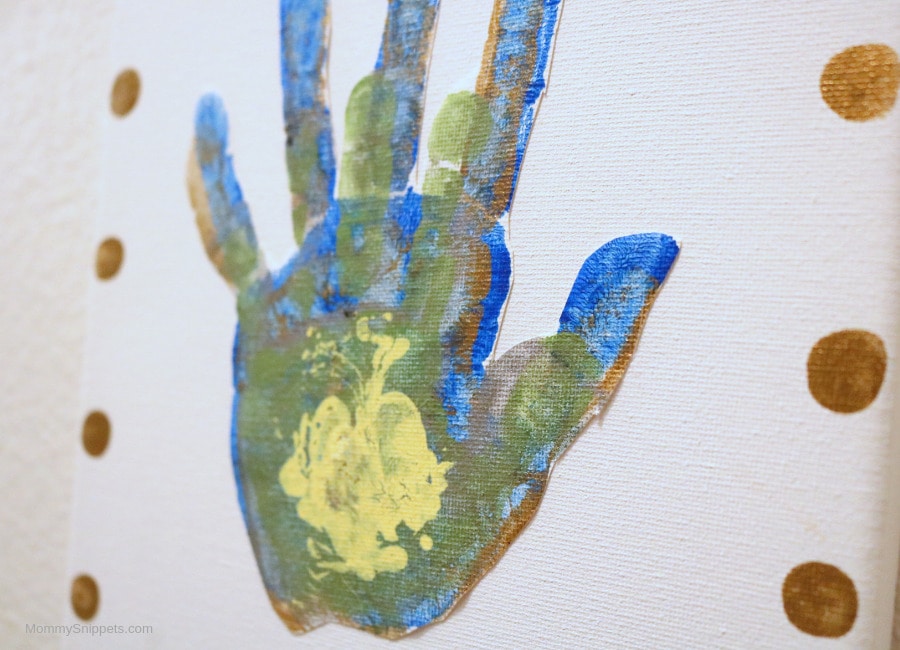 If you don't want to leave the canvas captionless, you can add "High Five to the Best Dad in the World".
Put together the perfect gift basket for your active dad
Needless to say, spending time outdoors definitely heralds for freshening up with a good, long, shower. What about putting together a practical gift basket holding the essentials any active dad needs?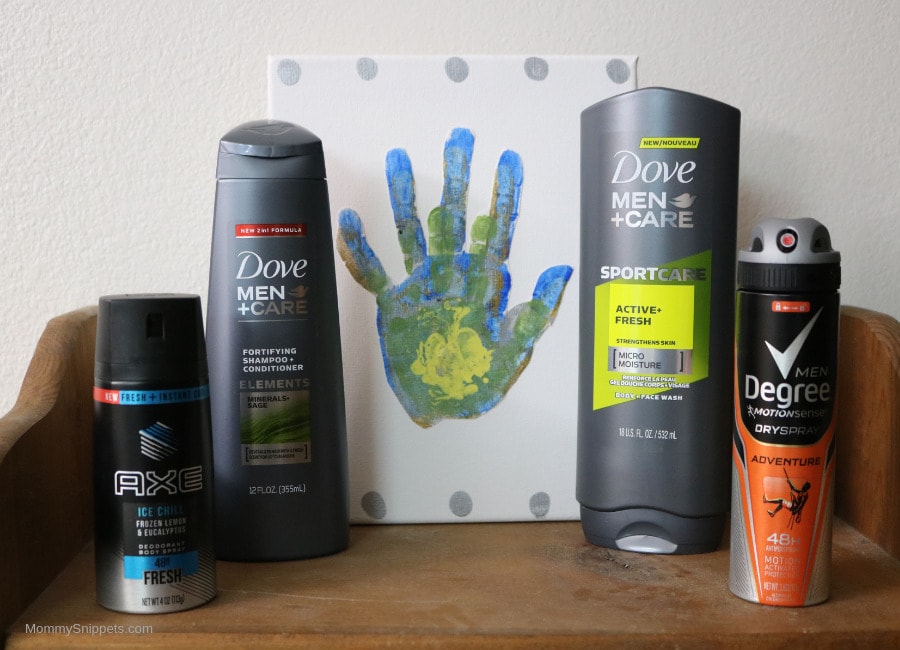 Degree Men Adventure Dry Spray Antiperspirant and Deodorant: For any man who loves the outdoors, this deo is what's needed. The MOTIONSENSE technology goes on instantly dry making the overall feel much more dry and less sticky than other deodorants. Fragrance-wise this deo is a clean citrus, energizing fresh pepper
and long-lasting notes of woods and musk blend.
Dove Men+Care Hair 2-1 Minerals and Sage: This mineral shampoo and conditioner is formulated to strengthen hair fibers especially after being outdoors.
Dove Men+Care SPORTCARE Active + Fresh Body Wash: After a rigorous exercise routine or game, this body wash will be just the cleansing, relaxing, refresher Dad's body needs. With a soothing eucalyptus, cedarwood scent and cooling menthol fragrance, this body wash promises total skin hydration.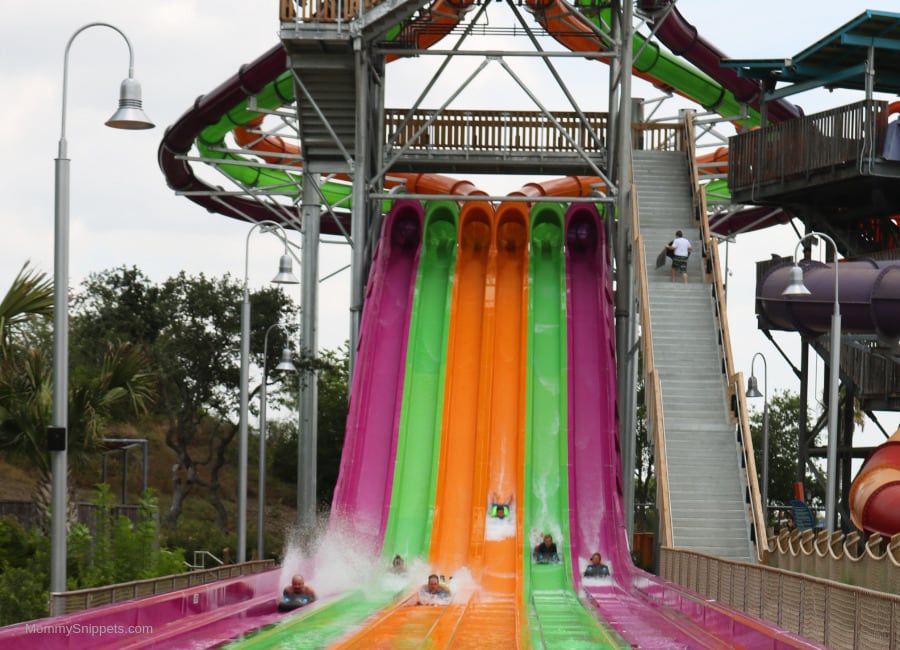 AXE Ice Chill Body Spray: Who wouldn't want to stay smelling fresh for 48 hours? This body spray has a frozen lemon, eucalyptus, honey and minty, pine scent.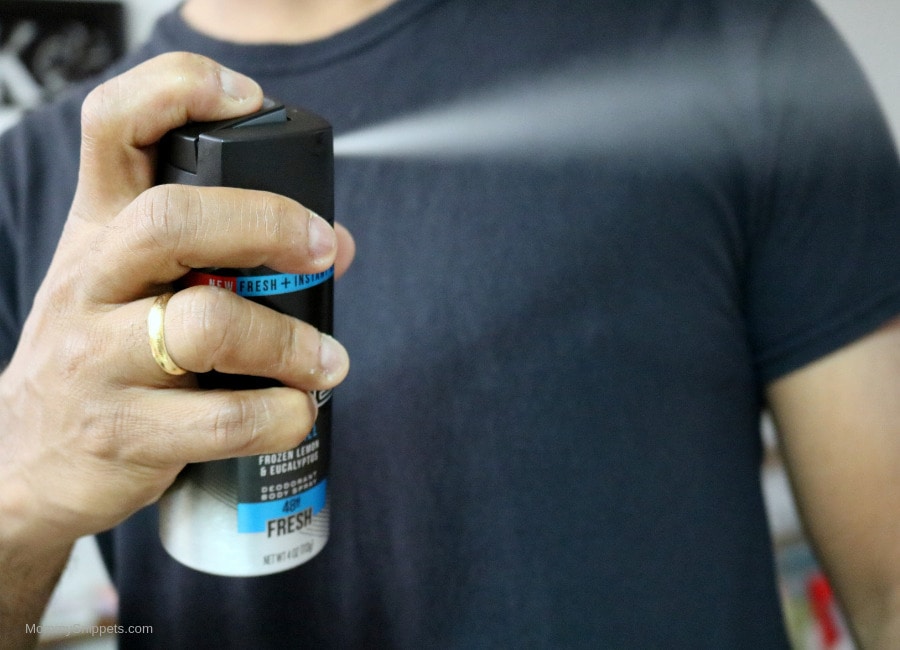 Axe Hair Paint Putty Blue: For the fun, active dad, this light, styling paste also brings a temporary blue color to the mix.
Which product do you think would be best for the dad-in-your-life's style? Have him take the quiz to find out!
If you plan to buy one specific product or all, H-E-B has a sweet Father's day offer to cash in on. For a limited time only, your local H-E-B is running a great deal on Unilever Men's Grooming products from 5/22-6/4. You can save $4.00 off $12 on the participating brands. (AXE, Degree, Dove Men+Care) while using the yellow coupon in-store or the digital coupon. Remember, the offer is only valid from 5/22/19-6/4/19.
Make a Love Book
This is one of the sweetest gifts Hubs has ever received from us and one he treasures dearly. We made him this "40 reasons why we love you Dada" book for his 40th birthday.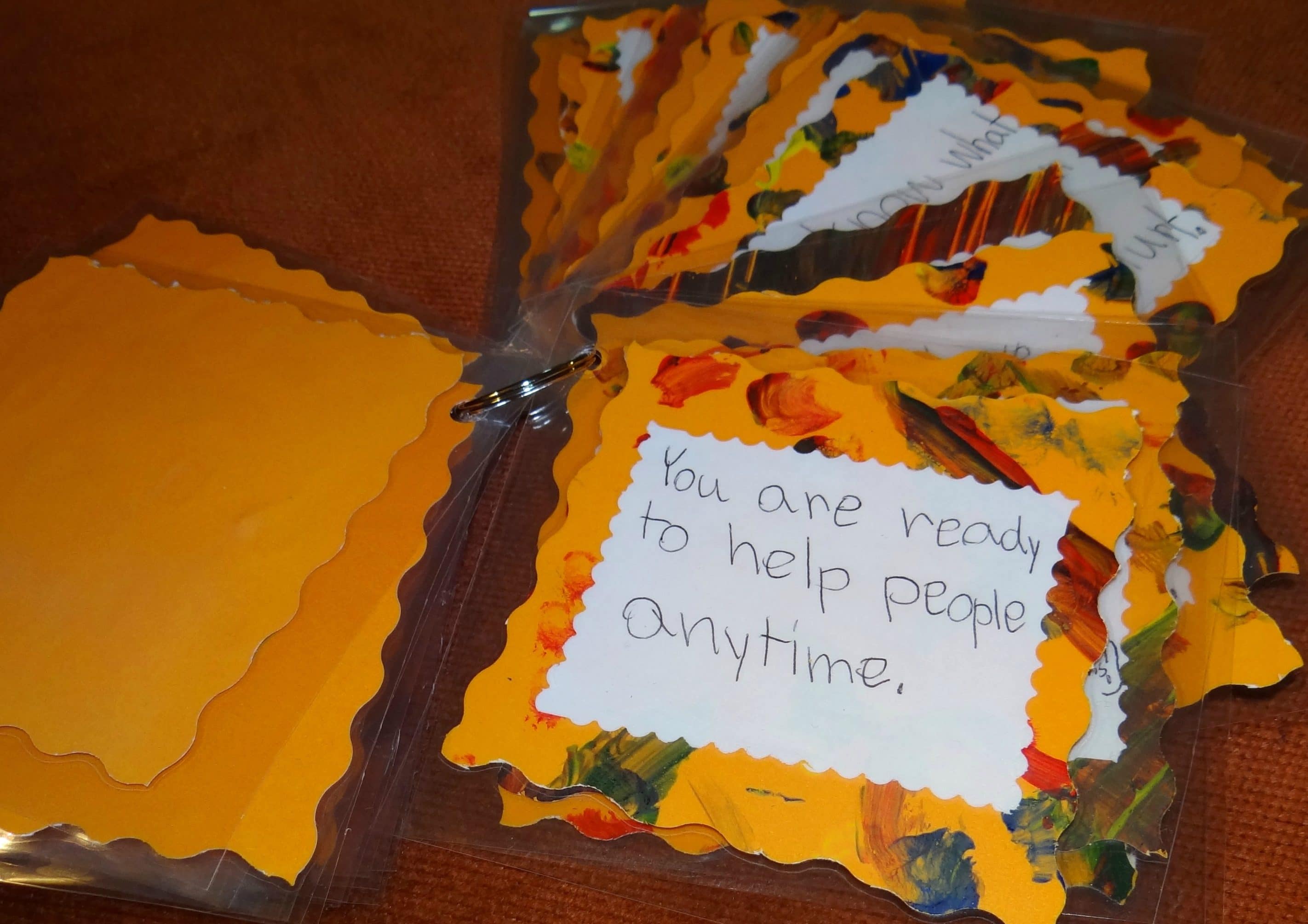 This would make a wonderful Father's Day present but one you should have the kids start working on at least a few days before Father's Day so it's not rushed and they really put a lot of thought and heart into what they pen down.
Plan an evening (or even several evenings) of outdoor fun
Have Dad share what his favorite outdoor activities are. These can be anything from driving out to the beach and spending a relaxing evening there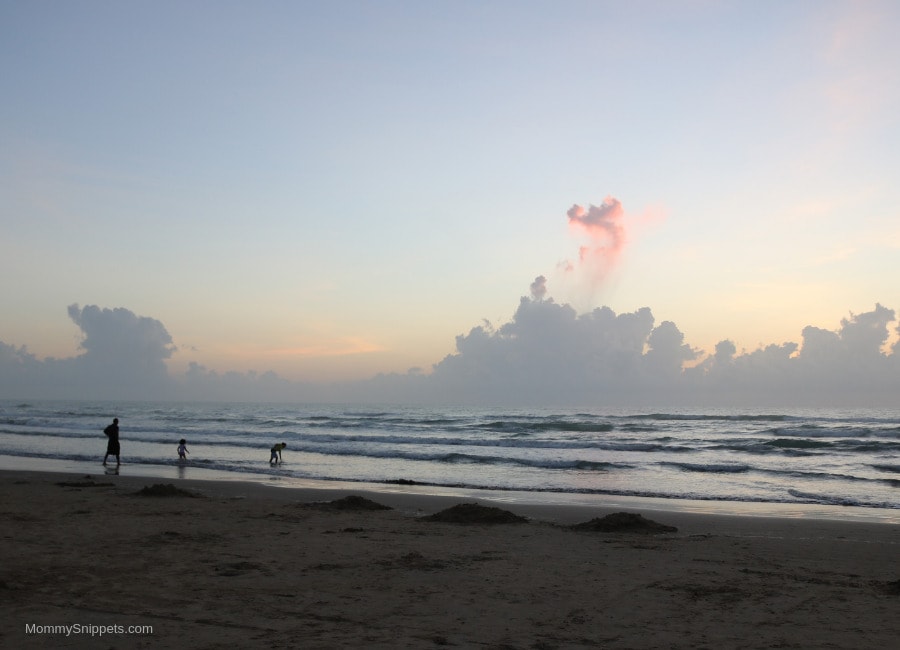 to enjoying an evening out flying kites!
List these out on individual slips of paper and throw these into a mason jar. Allow Dad to pull out a slip of paper each evening he feels like doing going out with the family.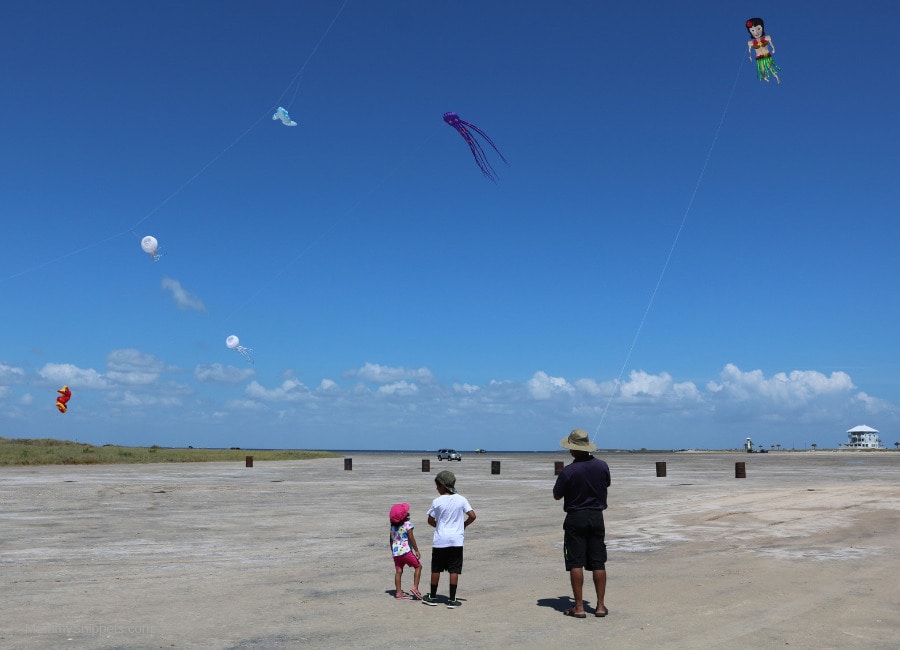 Whatever you opt to do to surprise Dad this Father's Day, remember to do things that matter to the Dad in your house. Talk with the kids and brainstorm some ways you can incorporate this list of surprises on Father's Day and then make a decision on which one you will go with.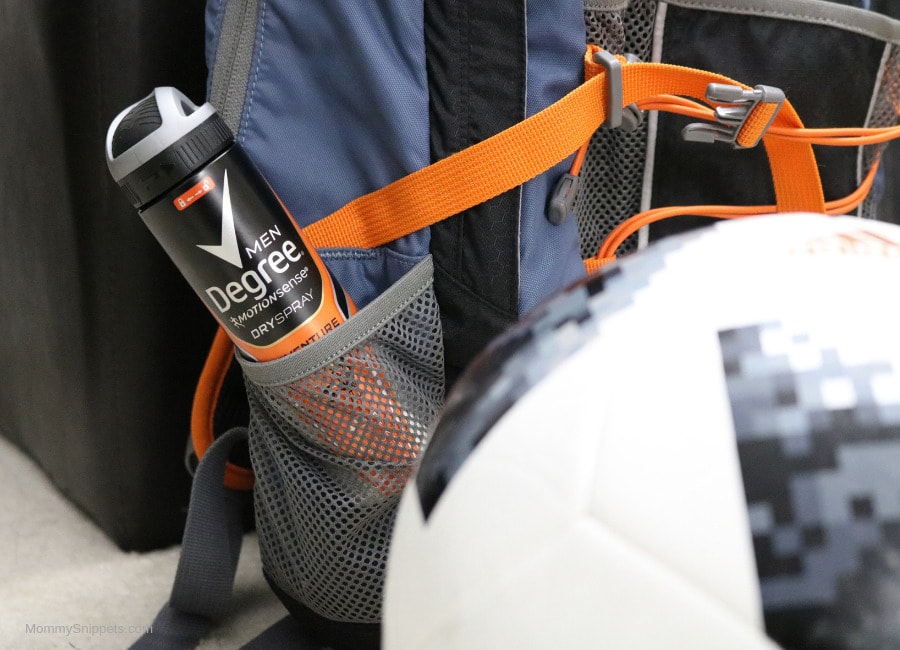 These are all easy enough and don't take a lot of time to create. Father's Day is all about making Dad feel special, so what are you waiting for?
Go on, get planning!
I'd love to hear from you. Hop over to chat with me on Facebook and/or Twitter