A few days ago, when I opened up our freezer, the frozen blueberries called out to me.
As they did, the raspberries, blackberries and strawberries joined in the chorus.
I would have loved to serve it all up in a bowl with a dollop of whipped cream, but then my 6 year old would eat 2-3 bites and profess she was stuffed.
So…the obvious alternative (though not as healthy) was to throw it all into a cake!
Now my friend Christina has the most delicious recipe for blueberry muffins. So I used that as my base…
replaced the all purpose flour with wheat flour and tweaked to accommodate what I had in my pantry/freezer.
The result?…
A Very Berry Berry Cake!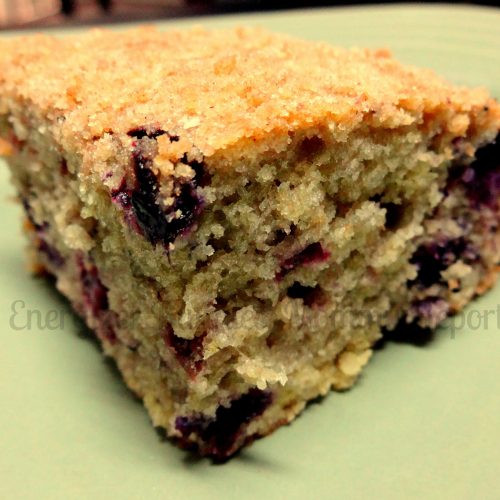 A Very Berry Berry Cake! {Recipe}
Ingredients
2

eggs

1

cup

sugar

1/2

cup

vegetable oil

1/2

tsp

vanilla essence

I use organic

2

cups

white wheat flour

I used King Arthur's

1/2

tsp

salt

1/2

tsp

baking soda

1

cup

sour cream

I use Daisy's Light

1

cup

packed -chopped mix of strawberries

blueberries, blackberries and raspberries

For your crumbly top

2

tbsp

all purpose flour

1/4

tsp

cinnamon powder

2

tbsps

cold butter

2

tsp

brown sugar
Instructions
Preheat your oven to 400 degrees

Crack your eggs into a bowl and whisk till fluffy

Add sugar to the whipped eggs and mix well

Pour in the oil and continue to mix

Add the vanilla essence.

In a separate bowl, mix together your dry ingredients: flour, salt, baking soda

Add 1/3rd of your dry ingredients to the wet mixture and mix well.

Add to this 1/3 of your sour cream and mix

Alternate the remainder of the dry mix with the remainder of the sour cream

Once this is done, switch of your electric mixer and slowly fold in the berry mix manually. (If you use your mixer you will have berry slush and not yummy berry chunks in your cake!)

Pour your cake mixture into a greased cake pan (grease and lightly dusted with all purpose flour) and get ready to prepare your crumbly topping.

For the crumbly topping- manually mix the all purpose flour, cinnamon, butter and brown sugar together. You should end up with a crumbly mix. Sprinkle the crumbles on top of your cake mixture.

Pray over your cake (Yes, in our home we always do that. We say that's the secret to a yum cake!) and pop it into the oven for 20-25 minutes.

Once baked to perfection (do the toothpick test to ensure you've got a cake that has baked through), pull out of the oven and cool for about 5-10 minutes before slicing out warm berry baked goodness to the hungry folk around!! 🙂