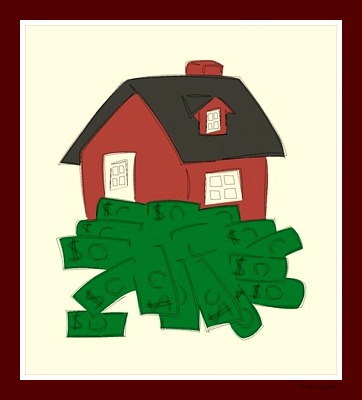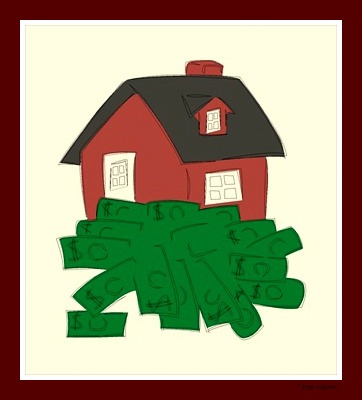 Finding your dream home can be quite a daunting task.
But what can turn that dream into a nightmare is if your home has to be repo-ed (re-possessed)…
only because you can't make the payments on the place you call your little corner of heaven on earth.
True, this is a scary thought but one that doesn't necessarily have to turn into a reality if you keep in mind these 5 tips.

.

.
1. Acknowledge what you can afford
This is something many people don't want to do. Yes, that awesome home with all the trappings is your ultimate dream home BUT if it is several hundred thousands over your budget, don't even give it a second look!
We know a family who bought a mansion to show off their riches but once they moved in, realized they had bitten off more than they could chew.
The result?
The family only switches on lights in one room in the house, to save whatever little they can on electricity bills, with the hope that the savings can go towards mortgage payments!
2. Do your homework
When house-hunting, ensure you do all your homework. That's where a reliable real estate agent comes handy…and ofcourse the internet!
Check on the real estate taxes for the area you're interested in, electricity providers, community fees etc.
The little things do add up if you aren't careful!
3. Find the right bank.
Assuming you don't have all that spare cash lying around and need to take a loan to buy your home, look for a bank that gives you
the best interest rate payments
the ability to clear the loan even before the stipulated loan period, without a penalty
customer benefits for banking with them..
Before you decide to buy a home, make sure you have enough savings in the bank to make a down payment.
And can make the monthly loan payments comfortably.
Most people think it's sufficient to repay loan installments equivalent to the penny required but going over and above helps… especially in the long run.
Finance guru, Suze Orman, says you should have a goal to pay off your home mortgage well before you retire.
And there's wisdom in that!
..

.
.5. Don't Splurge…be wise
Moving into that new home is always exciting and the enthusiasm to furnish the place is always high. Sure, you want a state of the art entertainment system and a living room set that looks like something out of the Lifestyle of the Rich & Famous shows…
but you need to spend wisely.
Initially furnish your home with what you need…not what you want.
Then, over time, slowly add to what you have.
This will help keep that budget in tact!
Do you have any tips for a new home-buyer?