7 reasons wives need to help manage the family's finances.
This post contains editorial samples and/or affiliate links to products I recommend. While this adds no additional cost to you, I will earn a small commission on any sales made.
The Proverbs 31 wife has always been a woman I have looked up to in example as a Mom and a Wife. And while reading through the passage earlier yesterday her skill at handling finances jumped out through the pages.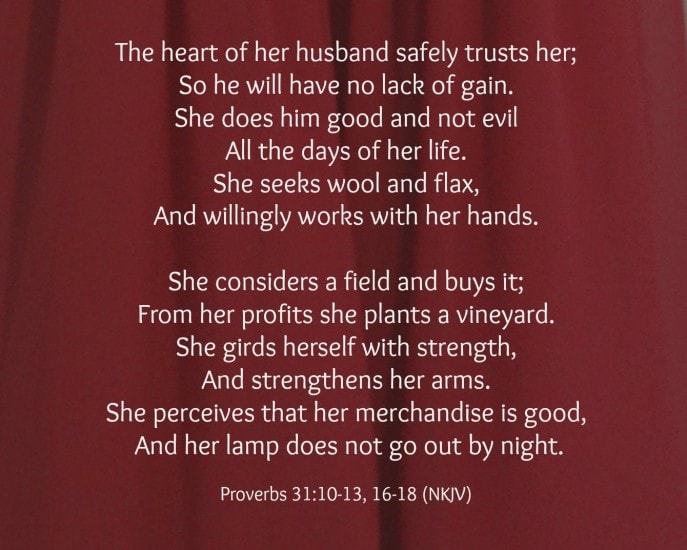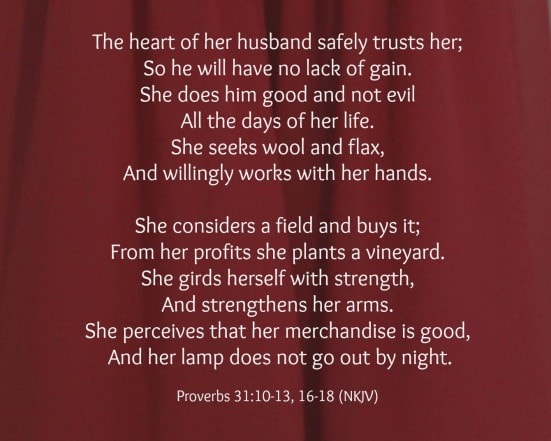 She was a hardworker who knew how to profit out of any sale she made and how to handle the family's finances in such a way that they always had gain.
What a great example for us women today.
7 reasons wives need to help manage the family's finances.
So many women feel it's easier to pass on the "money matters" to Hubs as soon as the vows are exchanged but it's important wives play an important role in helping manage the family's finances.
Wondering why?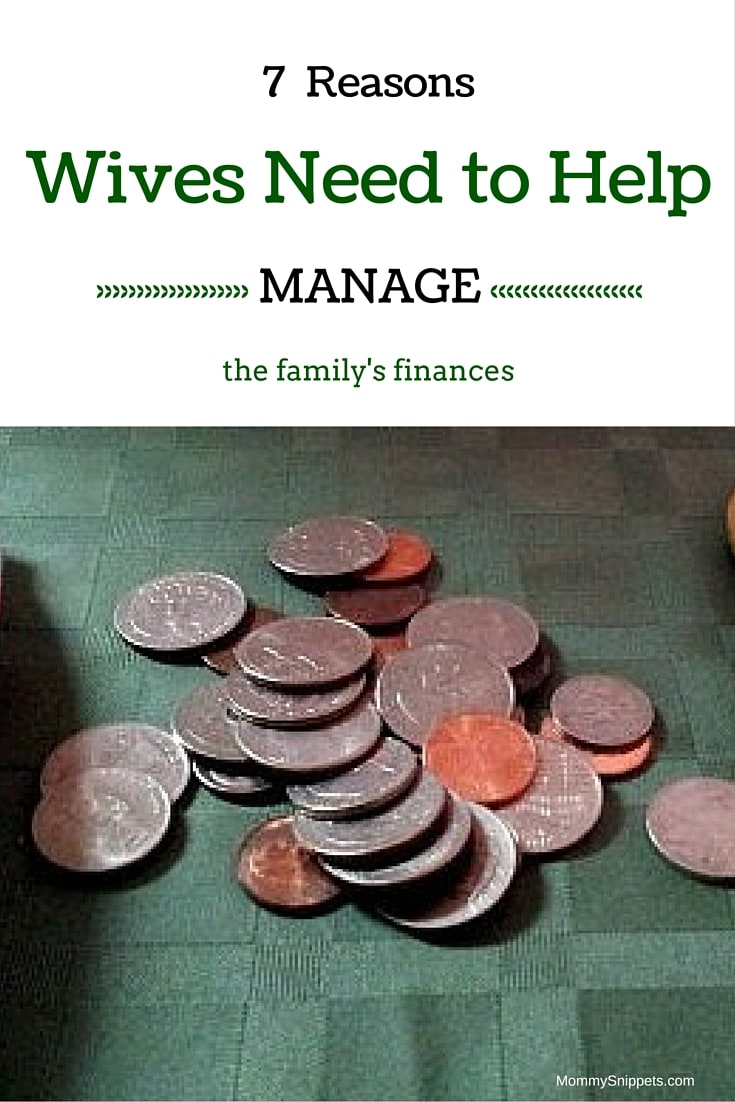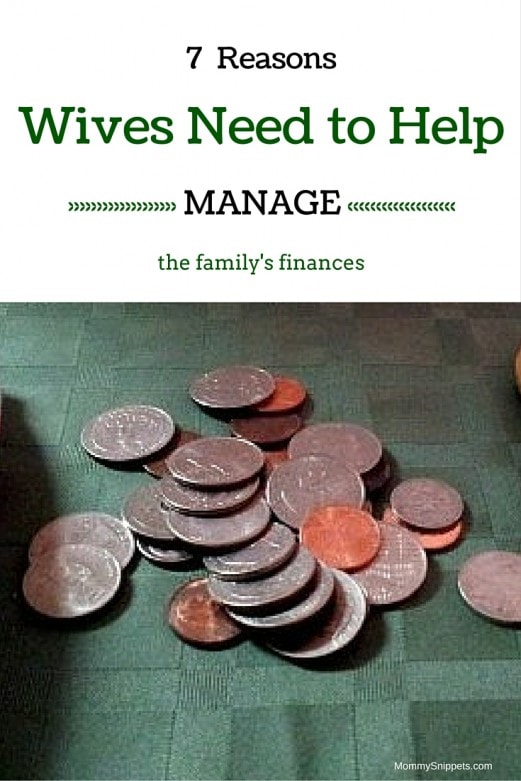 1. There is always less room for misunderstanding, disagreements and concern when both spouses know exactly where the money coming in each month goes and how exactly it gets spent.
2. It's always easier to think of ways to reduce expenses if two heads come together to think strategically, keeping the family's best interests in mind.
3. When spouses deal with finances on one page, the issue of "his" and "hers" no longer exists. They come together as one and the finances are looked at as "ours". (Thereby encouraging a unified front in the marriage.)
4. Agreeing upon important issues like the sort of insurance policies that are needed, where to invest saved finances etc. is so much easier when two people sit down at the table and agree upon what would be best for their family.
5. It's always easier to monitor discrepancies or any budget slip-ups when two people monitor the bank account statements, phone bills and credit card statements, over one..
6. Consideration of investment opportunities is always explored on a more rational basis when both spouses choose to do this together.
7. Plus, in the unforeseen eventuality of the husband passing on prematurely, the wife is able to handle the family's finances from that day forth without being at a loss as  to what to do next.
I'd love to hear your thoughts on this.
Do you agree a wife needs to help her husband manage the family's finances? Why/why not?