50 must try Pumpkin Recipes this Fall
This post contains editorial samples and/or affiliate links to products I recommend. While this adds no additional cost to you, I will earn a small commission on any sales made.
My kids get excited whenever Fall rolls around. Now we're in a corner of Texas that really doesn't experience Fall like weather so it's only when they see the big red circle on my calendar that they know it's pumpkin season.
Yes it's scorching outside but that doesn't stop baked treats from being churned out of my kitchen especially since the kids wait a good number of months for pumpkin based ones!
This year I plan to try several new recipes and I'm sharing the links here to help me find them easily in case you're looking to whip up some pumpkin laden baked treats (I know, you're welcome!).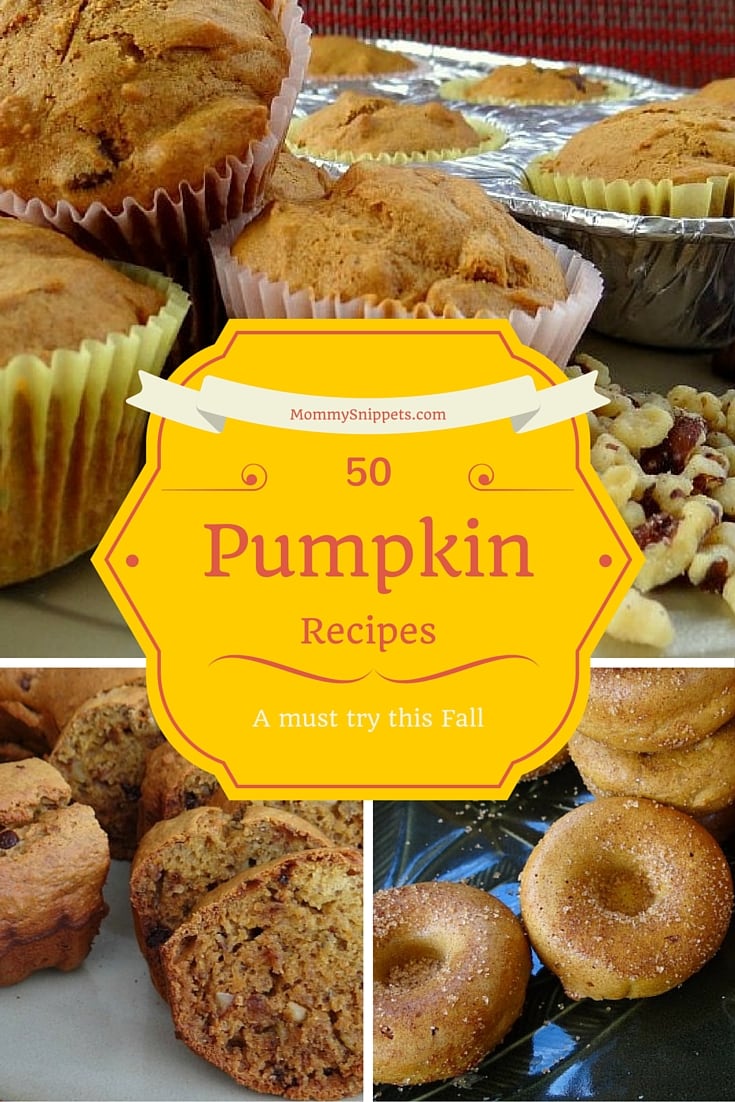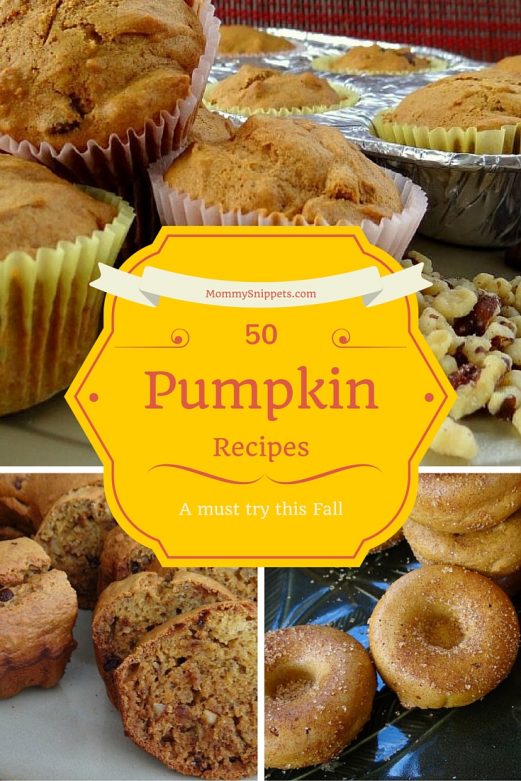 50 must try Pumpkin Recipes this Fall
Cookies
Easy Pumpkin Chocolate Chip Cookies
Pumpkin Spice Cookies With Maple Icing
Pumpkin Spice Chip Almond And Pecan Cookies
4 ingredient Pumpkin Pecan Cookies
Simple And Healthy Pumpkin Spice Cranberry Cookies
Bread:
Pumpkin Oat Loaf With Praline Crunch
Eggnog Pumpkin Bread With Cinnamon Streusel
Pumpkin Rasin Bread With Greek Yogurt
Healthy Pumpkin Banana Chocolate Chip Bread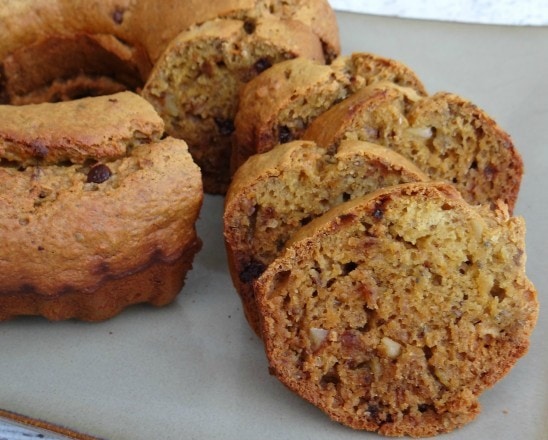 Cake:
Pumpkin Spice Coffee Cake Brown Sugar Crumble
Pumpkin Spice Cake With Chocolate Snickers Ganache
3 Ingredient Moist Pumpkin Spice Cake.
Pumpkin Cake With Cinnamon Cream Cheese Icing
Muffins/Cupcakes:
Pumpkin Chai Cupcakes With Buttercream Icing
Pumpkin Scones
Quick And Easy Vegan Banana Pumpkin Muffins
Pumpkin Choco-nut Muffins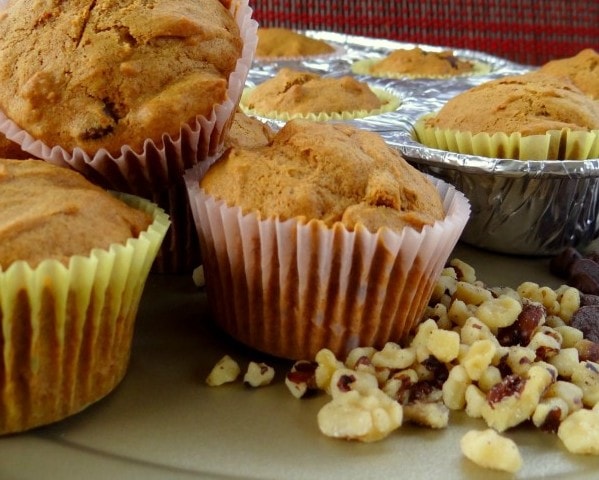 Pies:
Thanksgiving Chocolate Covered Pumpkin Pie Bites
Mini Pumpkin Pies
Other Baked Treats:
Pumpkin Roll With Cream Cheese Filling
 Quick Pumpkin Cinnamon Rolls
Pumpkin Roll With Apple Butter Cream
Paleo Chocolate Pumpkin Donuts
Cheesecake Factory Pumpkin Cheesecake With Pecans(Copycat)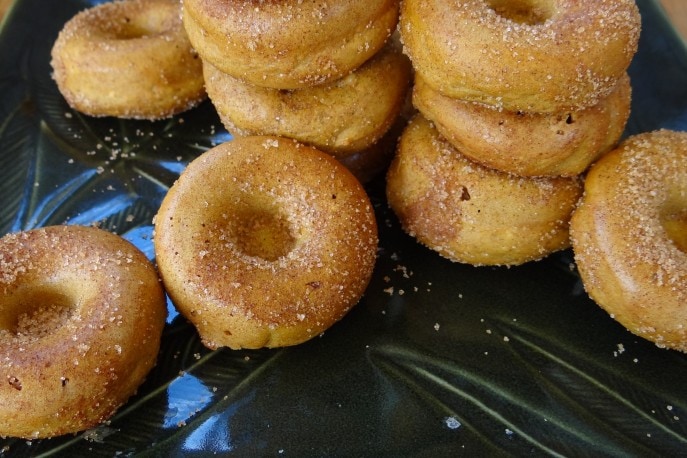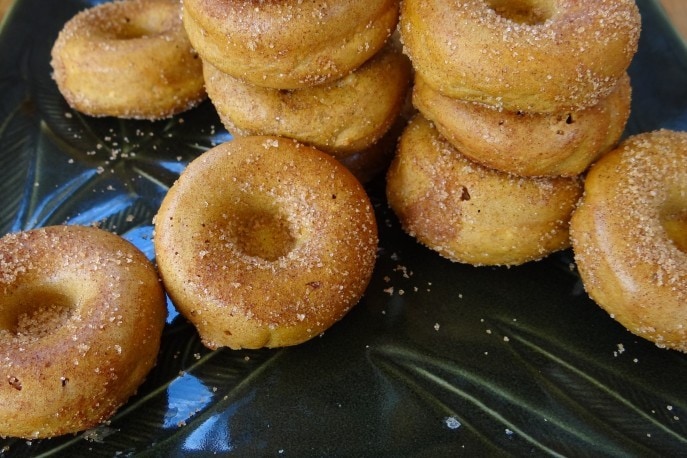 I'd love to hear from you. Hop over to chat with me on Facebook and/or Twitter