This post contains editorial samples and/or affiliate links to products I recommend. While this adds no additional cost to you, I will earn a small commission on any sales made.
This year Hubs and I agreed we would make greater efforts to step up our family's eating habits to a higher level of 'healthy'.
It's not always easy but taking tiny, baby steps helps. If you're struggling to change your family's eating habits, remember it's always easier to make gradual changes rather than one huge overhaul overnight. Of course that can be possible if you don't have young kids at home but with little ones around, small, gradual changes is always recommended.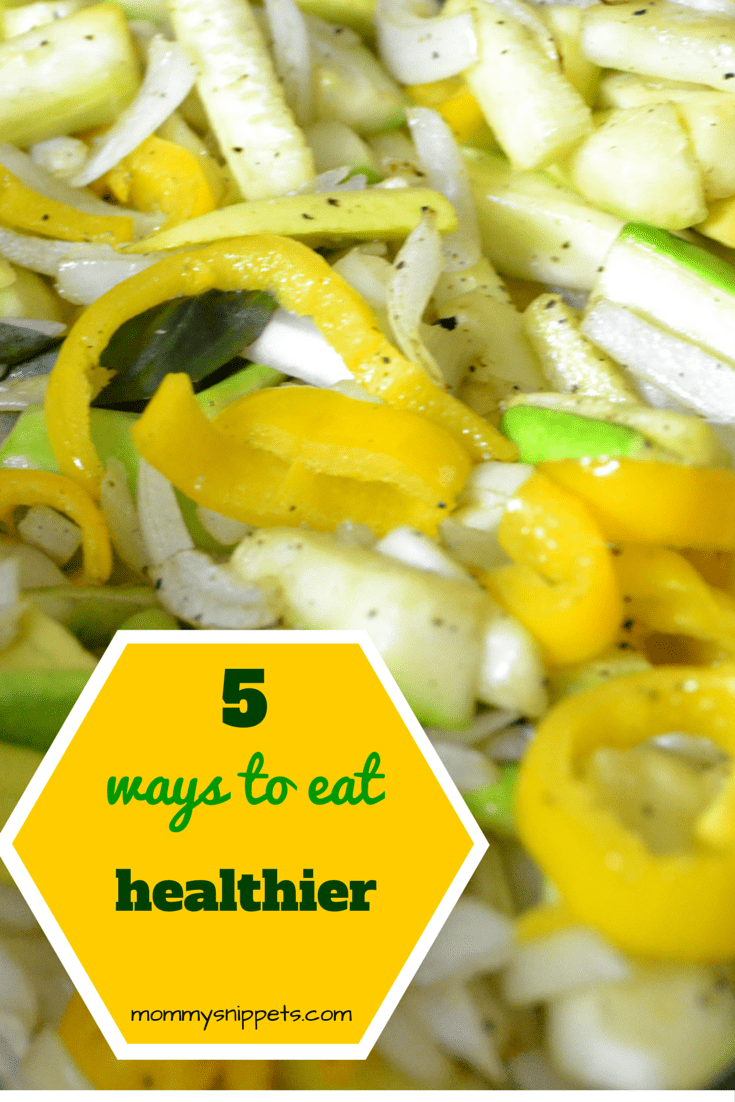 5 ways to eat healthier.
1. Make out your grocery list and be intentional about leaving out processed snacks and foods that you would otherwise buy. Instead add fresh fruit and vegetable alternatives.
And shop after you've had a good meal, to ensure no snack aisle cravings get the better of you.
2. Cut out bottled drinks, carbonated beverages and juices that aren't freshly made. Instead stock your fridge and countertops with pitchers of drinking water. If you need to have it taste like a drink you enjoy, consider throwing in sliced lemons or even cucumbers for a change in flavoring.
3. If you don't have a grill, consider investing in one. We bought ours as an early Christmas gift to our family, last Black Friday and honestly the investment has been one we're glad we made. Things our kids aren't otherwise fond of have now become favorites on the family menu. And yes, it's ever so easy to get a wholesome meal out on the table this way, plus it's healthy.
On a recent visit to Kohls I stumbled upon a steal in the clearance section, with this Bobby Flay Stainless Steel Mesh Basket, perfect for grilling my veggies on the grill.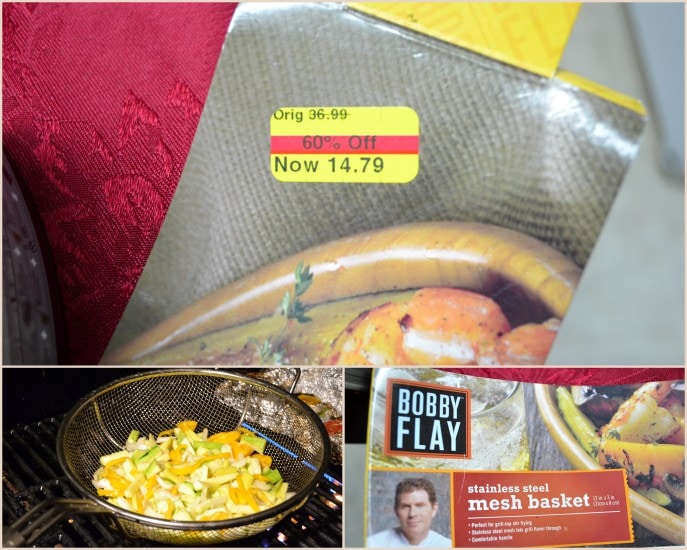 By simply tossing an assortment of veggies I've cut (like zucchini, yellow peppers, squash and white onions) in a tsp of olive oil, seasoned with salt and freshly ground pepper, they're ready to sit in the basket, on the grill, for 10 minutes or so. The outcome?…
Delicious!
And best of all this is so convenient and at the same time, a healthy way to have my family enjoy vegetables.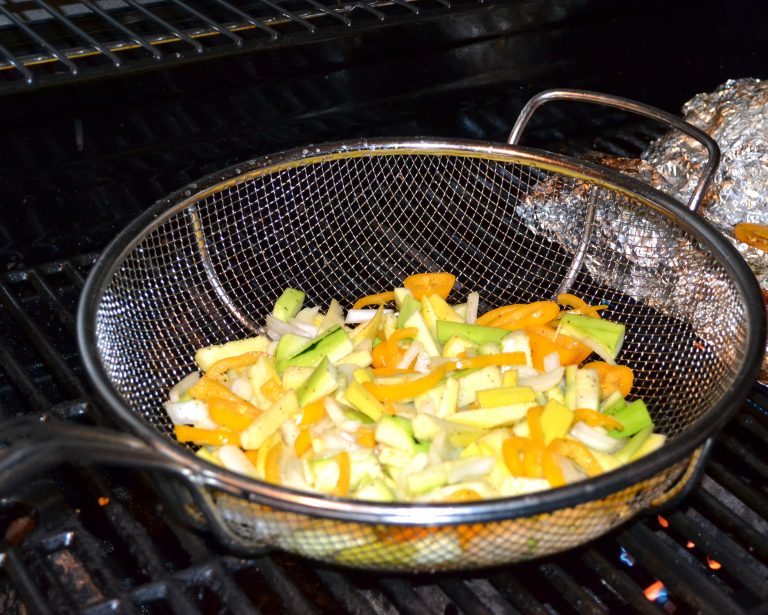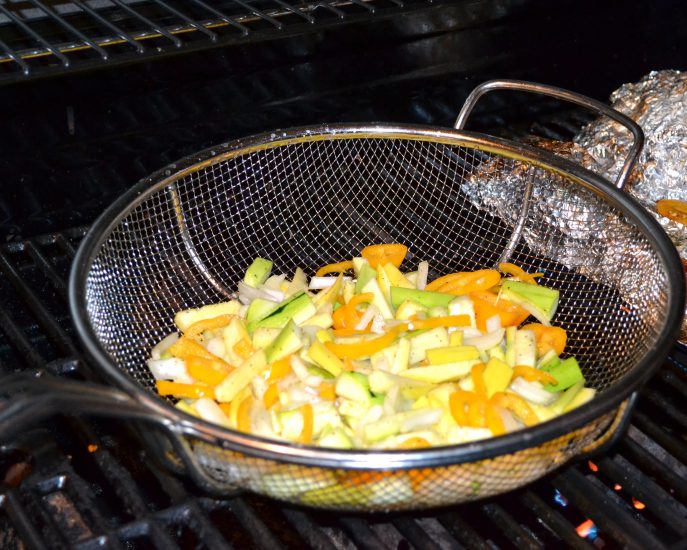 A smaller, more compact and indoor friendly way to cook meat and poultry, especially, to get rid of as much fat as you can, would be to do so on a George Foreman Grill. This is great for smaller quantities and when the weather outdoors is not conducive for you to be outdoors grilling away!
4. Invest in a Ninja blender . This is another kitchen addition I highly recommend. You can skip a full-fledged lunch and instead put together a healthy smoothie with frozen (or fresh) berries, fresh greens like spinach, yogurt/ milk, chia seeds and even a little flax.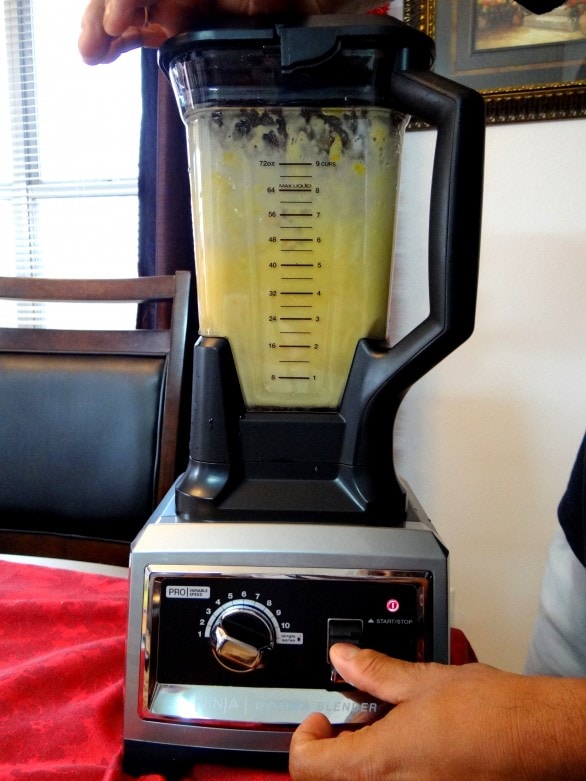 True, a Ninja blender is expensive but if you use a Kohls coupon and shop when a 'Receive $10 Kohls cash on a $50 purchase' offer comes around, you can walk out with a pretty sweet deal.
5. Read labels on cans, packets and boxes to see how much sodium you're consuming and what ingredients are included in the seemingly 'natural' food item you;re consuming. The less preservative-laden food you consume, the healthier you will be.
Do you have any healthy eating tips to add?