Faith like a Child (God Whispers)
This post contains editorial samples and/or affiliate links to products I recommend. While this adds no additional cost to you, I will earn a small commission on any sales made.

At times when God speaks, it's a still small voice…sometimes even a whisper. And it's at times like these that He invites us to be still and know that He is God (Psalms 46:10).
Join me as I share with you God Whispers that have that sustained, strengthened and encouraged me on my journey to be the Mommy and Wife God wants me to be.
.
Faith like a Child
.
On Christmas Eve morning, with family visiting, we decided to do the unthinkable. We decided, on the spur of the moment, that it would be fun to take Bunny girl and my sister to the Build A Bear Workshop in the Mall to get them to "build" a bear for each other. (A special Aunty-Niece thing) Now anyone in their sane mind would know better than to drive anywhere close to ANY Mall that too on the day before Christmas ESPECIALLY when one really doesn't need to be there.
But we decided to take the chance anyway.
It shouldn't have been any surprise that the parking lots were packed and that angry, harried shoppers were darting in between cars while hassled drivers were honking, beeping and cutting spots in line to grab any available parking spots. It was plain dangerous to be out there and after 10 minutes of trying to inch our car towards any possible exit (forget parking spot!) I told my Mother, Sister and Bunny girl that it was best we turn back and not risk our lives (literally!!) just to get two bears. The adults unanimously agreed but Bunny girl asked, with disappointment coating her question, if we could wait to find a parking spot. I told her we'd wait for just a few minutes but then we'd have to leave as there was no point sitting in a car with reckless drivers around, trying to zip into the closest parking spaces available even if they were at the other end of the parking lot, nowhere near the Mall!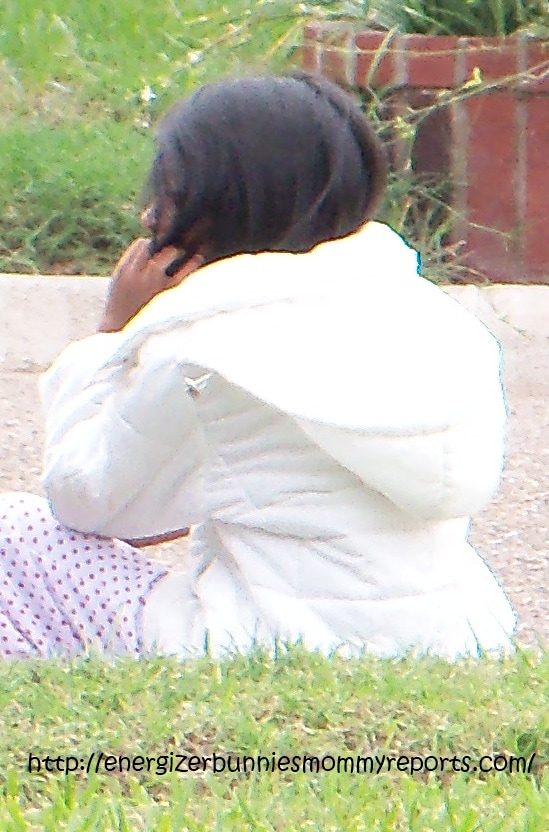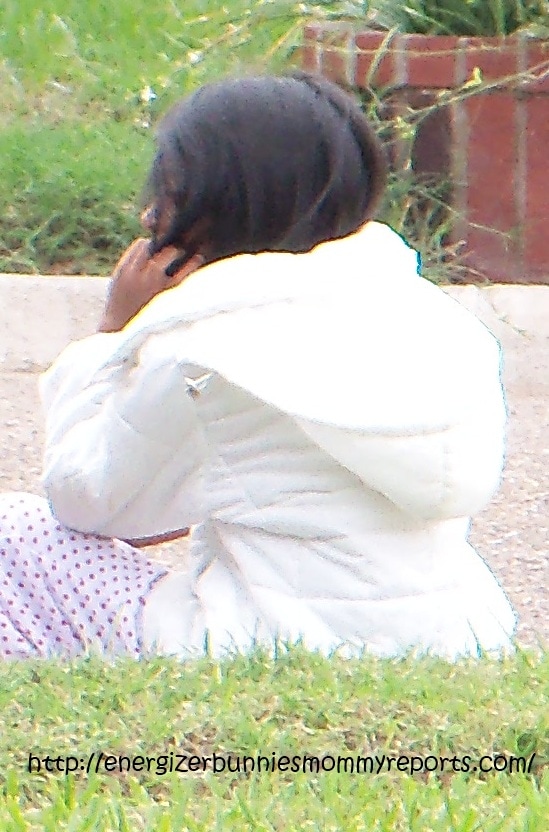 .
We then heard her whisper and looking through the mirror I saw my little Princess close her eyes and pray. In my heart I knew she was praying for a parking spot and with human wisdom cloaking my thoughts I felt so bad that we'd be driving away in a few minutes knowing that she'd set her heart on doing the fun bear ritual with her Aunt.
A few minutes later, right in front of us a car's rear lights switched on and the driver reversed out of his parking spot in block 3…right in front of the Mall!! God answered. The adults screamed with surprised excitement  but Bunny girl just sat at the back, with no question of doubt on her face and smiled.
Looking at her countenance right then you could see that she just knew that her Heavenly Father would answer.
That experience may seem trifle to some but to me it spoke volumes. God seeks that sort of faith in me.
A faith that trusts Him no matter what.
A faith that knows beyond any shadow of doubt that He WILL and CAN answer any prayer whispered to Him, irrespective of how absurd or impossible it may seem.
An assurance in knowing that when I speak to Him in prayer, the words aren't vanishing into infinity but are being heard and recorded by One who is ABLE to make ALL things come to pass.
Faith like a child.
.
But without faith it is impossible to please Him, for he who comes to God must believe that He is, and that He is a rewarder of those who diligently seek Him. 
(Hebrews 11:6)