Everything's bigger in the great Lone Star State of Texas.
Everything, including the hospitality and gosh, those plates of food!!
Never been to a Texan's home? Well then brace yourself for…
10 things you can expect in a Texan home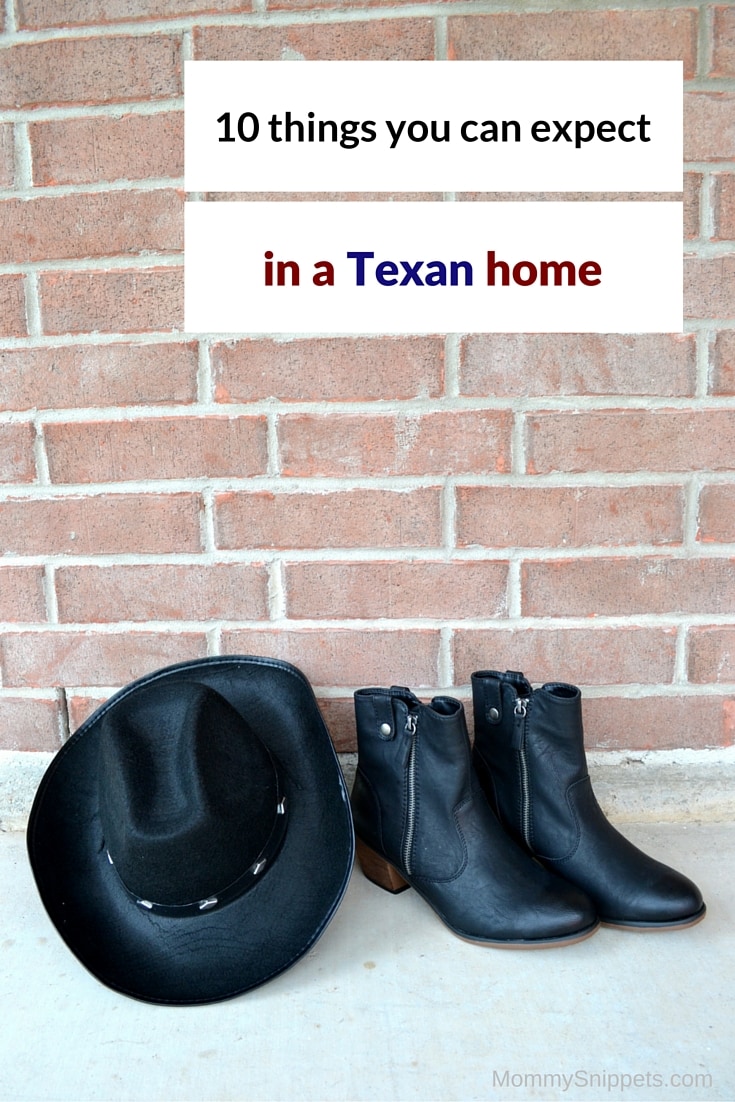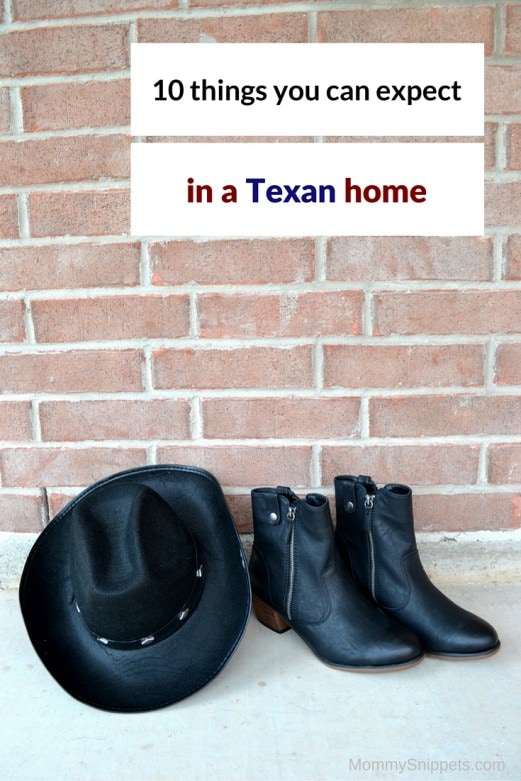 1. Don't be surprised if you are served tacos for breakfast, lunch and dinner. 
It's completely acceptable and actually very hearty! Local H-E-B stores carry all the essentials to help make that the best taco ever and yes, there is no right or wrong list of what can go into one. I'm personally fond of egg and cheese breakfast tacos with a generous serving of fire roasted pepper salsa.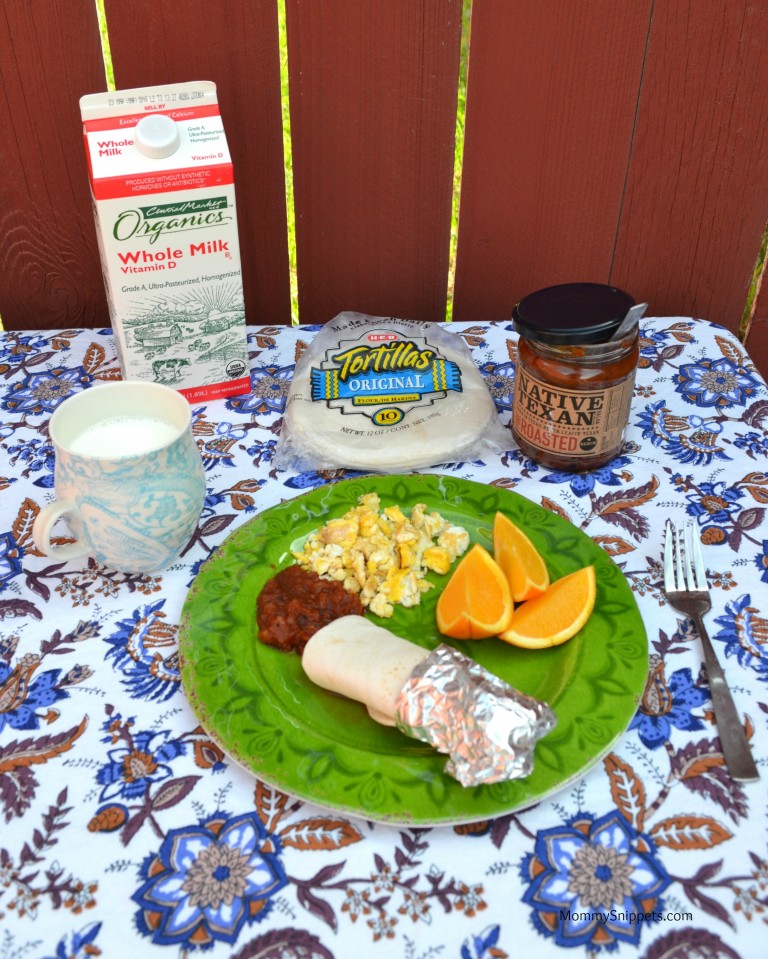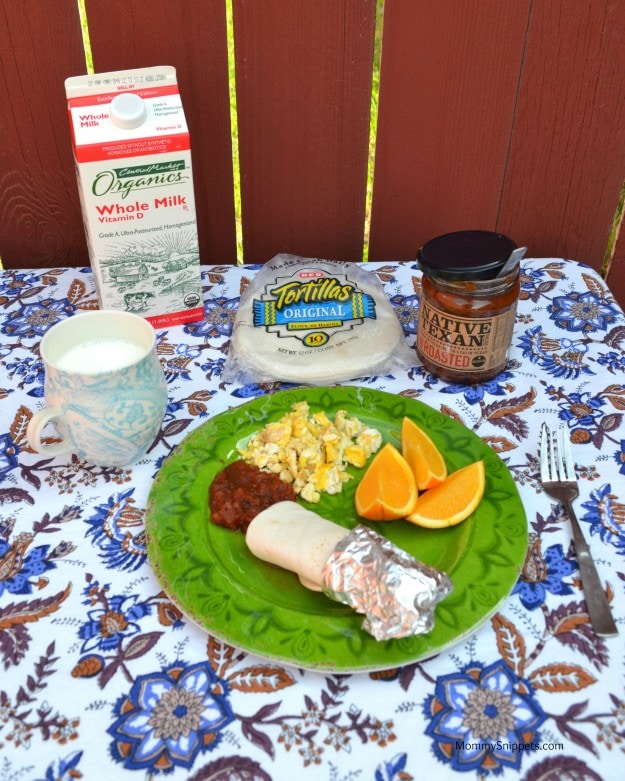 * Note: H-E-B now offers online shopping so proximity to a local H-E-B store is no longer a must to enjoy the wonderful Texan delicacies, treats and essentials that they carry. Feel free to click on the links shared in this feature to enjoy them in your home. 
2. Talking about tacos, fajitas are a must at any Texan celebration.
Practically every family I know fired up the grill for their Super Bowl parties and got those fajitas sizzling for their guests.
I chose to cook mine on the stove, on my fajita pan, as Hubs had the grill packed with drummettes.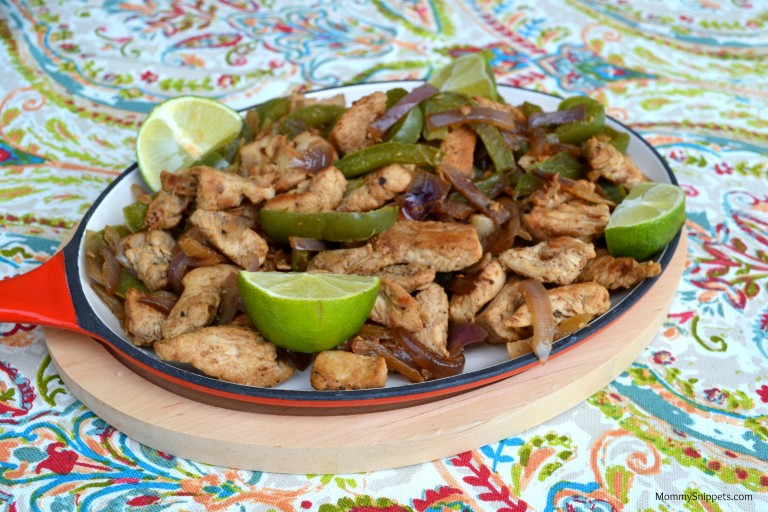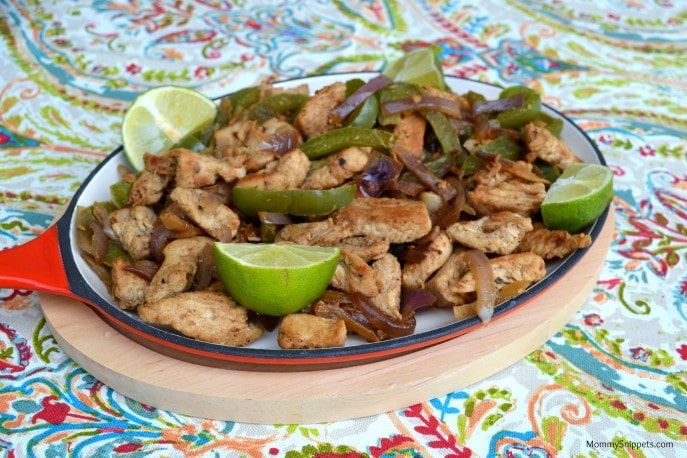 Fajitas are incredibly easy to make. Here's the recipe I use to make mine.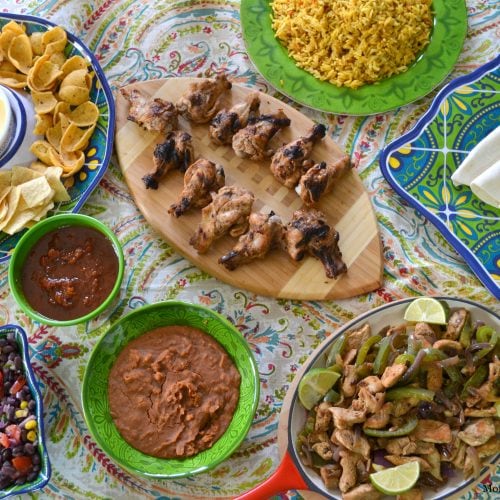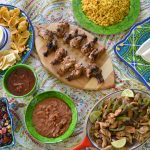 Chicken Fajitas
Ingredients
1

lb

chicken breast

cut into small strips

2

cloves

finely crushed garlic

1 1/2

tsp

cumin powder

1/4-1/2

tsp

cayenne powder

1

tsp

freshly crushed pepper

The juice from 1 lime

Salt to season

3

tbsp

olive oil

1

red onion

sliced

1

green bell pepper

de-seeded and sliced

1

cup

chopped cilantro leaves
Instructions
Marinate the chicken in the crushed garlic, cumin powder, cayenne powder, pepper, lime juice and salt for about 2 hours in the refrigerator. (The longer you leave it in the marinate, the more flavorful the strips will be)

After two hours or later, put 2 tbsps oil in the fajita pan and gently put the chicken strips into the same to cook. This should take about 10-15 minutes.

Once done, take the chicken out and set aside. Now add that remaining 1 tbsp of oil in the pan and saute the onions and green peppers for about 3-5 minutes, ensuring the same is lightly cooked and still crunchy.

Add to this the chicken and mix well.

Your chicken fajitas are ready to be dressed in a delicious taco!
Fajitas taste great in tortillas with Texas style re-fried charro beans, fire roasted pepper salsa and a little Greek yogurt.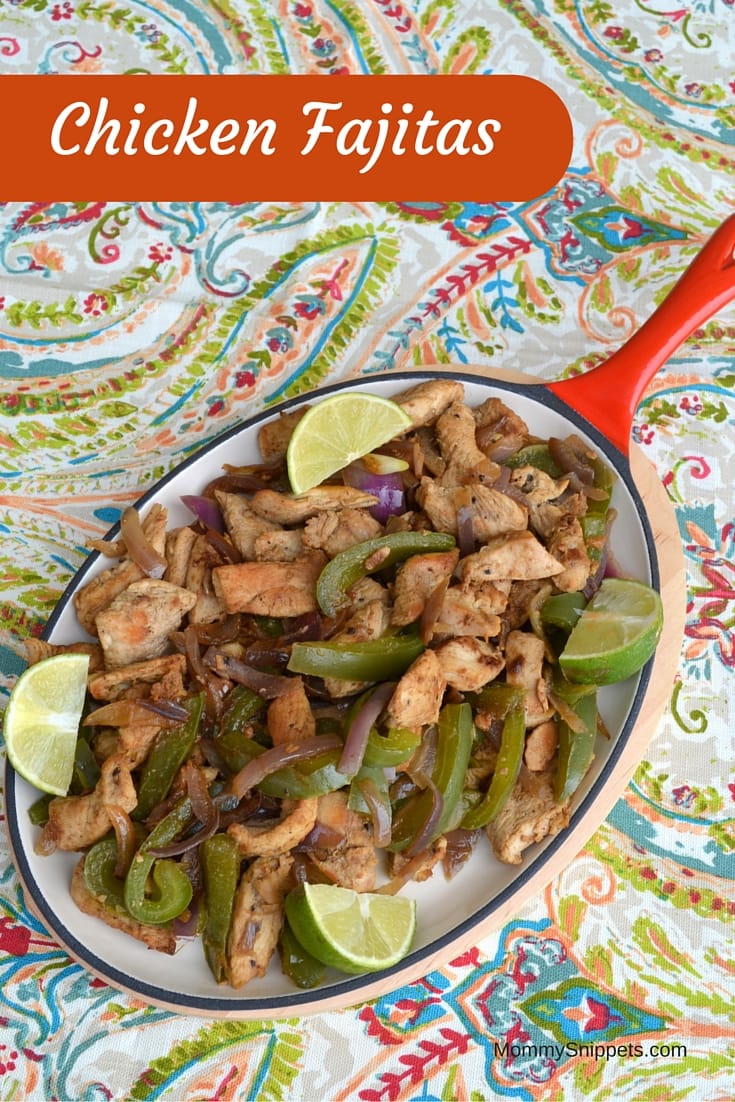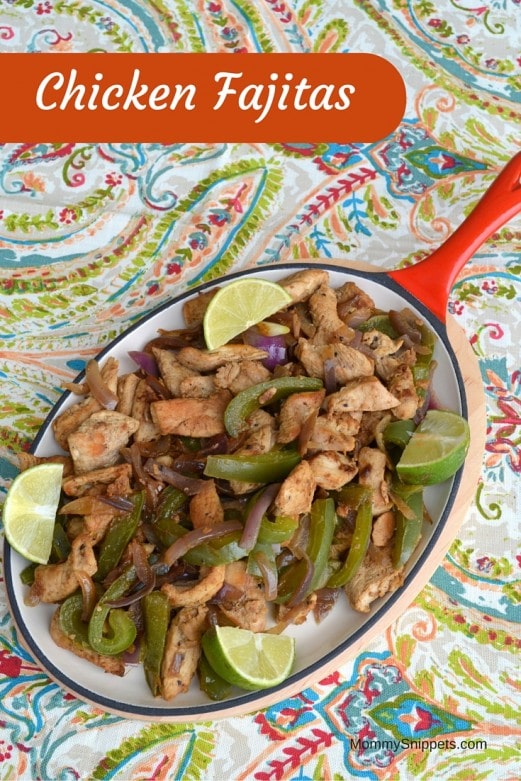 3. If you're served fajitas, don't forget that serving of rice.
If you find a plate/bowl of Texas style rice on your host's table, help yourself to a spoon (or more). You're expected to eat the flavored rice as a side to your fajitas.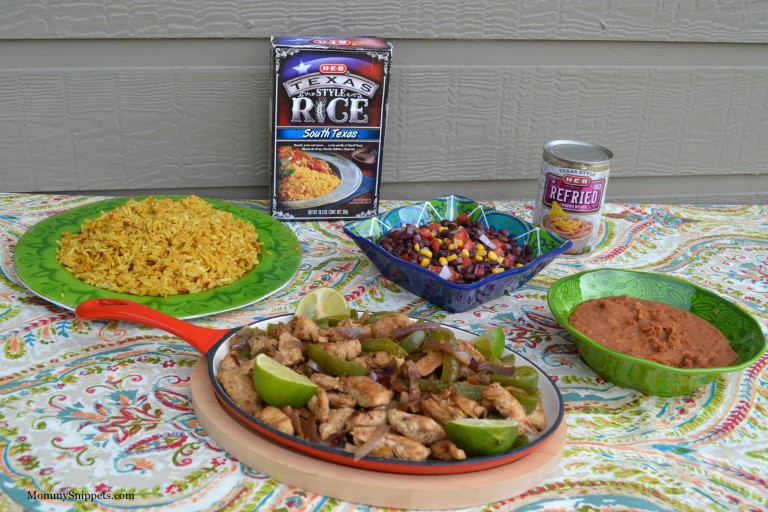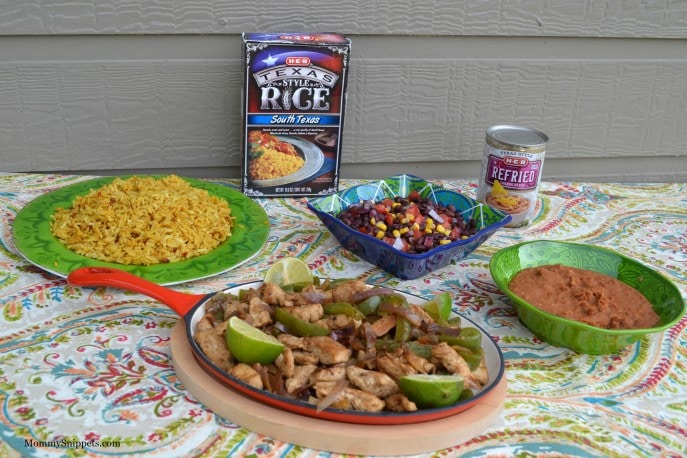 4. If you're told Texas Caviar is on the menu, don't feel bad your host spent a ton of money just for you, because he/she didn't.
The name of this Texan dish is extremely misleading and thankfully doesn't cost a lot, which is great because it's so good!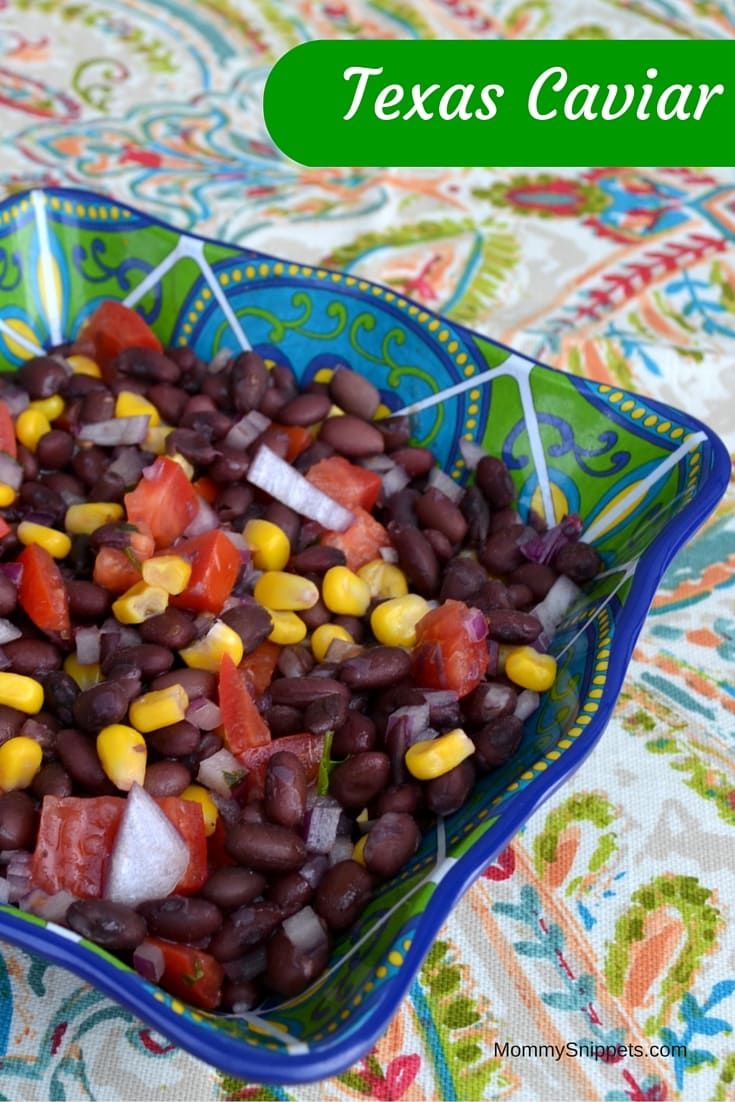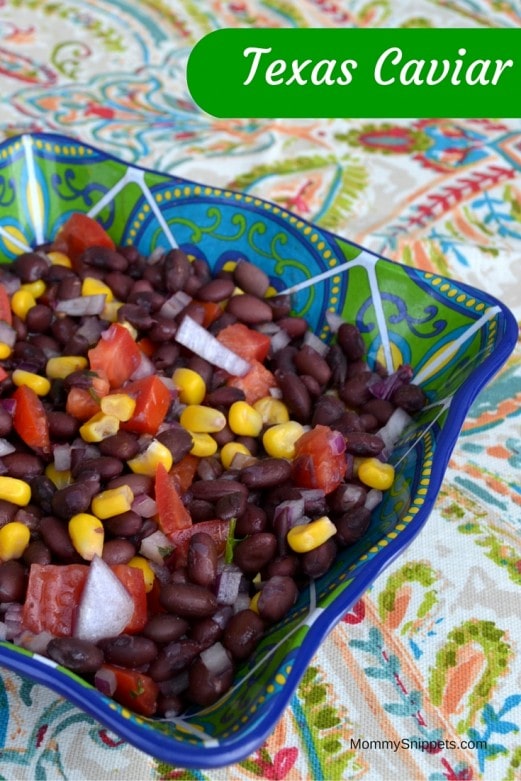 This salsa style dish can be spooned into those tacos or scooped onto tortilla chip strips.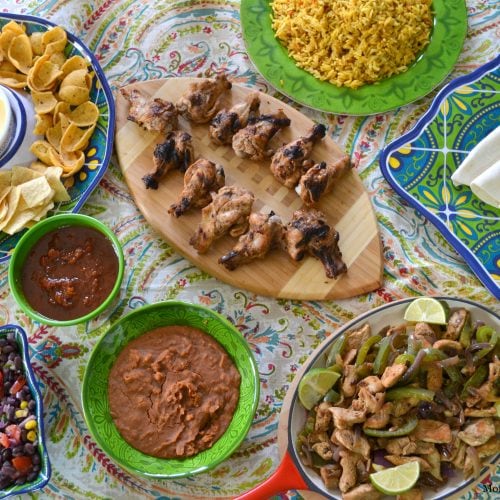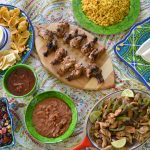 Texas Caviar
Ingredients
1/2

yellow onion chopped

1/2

or 1 serrano/jalapeno pepper

based on how spicy you want to make this

2

roma tomatoes chopped

1

cup

cooked and drained black beans

3/4

cup

cooked corn

1/2

green bell pepper chopped

optional

1

tsp

chopped garlic

fine

1/2

cup

chopped cilantro

Juice from 1 lime.
Instructions
Mix all the ingredients and place in the refrigerator till time for use.
5. Look forward to some delicious bbq.
Texans grill all through the year, thanks to the great weather we enjoy. Most often, all that's needed is a basic salt, pepper, lime marinade before popping chicken or beef onto a grill. But for an elevated flavor profile, a Texas style rub is applied to the same.
That along with the number of Texan bbq sauces available in-store are way too many to count. Over 25 bbq sauce flavors are available online too and each serves as the perfect complement to the grilled meat or poultry.
We used a simple salt, pepper, lime and Mark's Good Stuff Honey Bee bbq sauce marinade for our drummettes and they were a hit!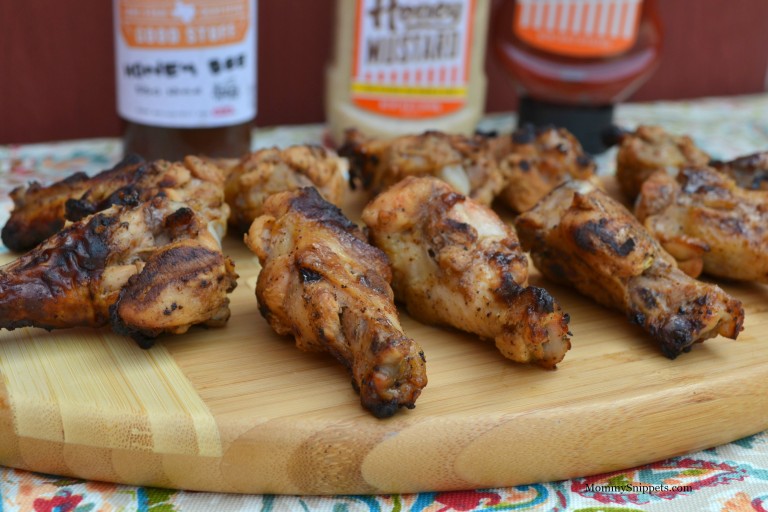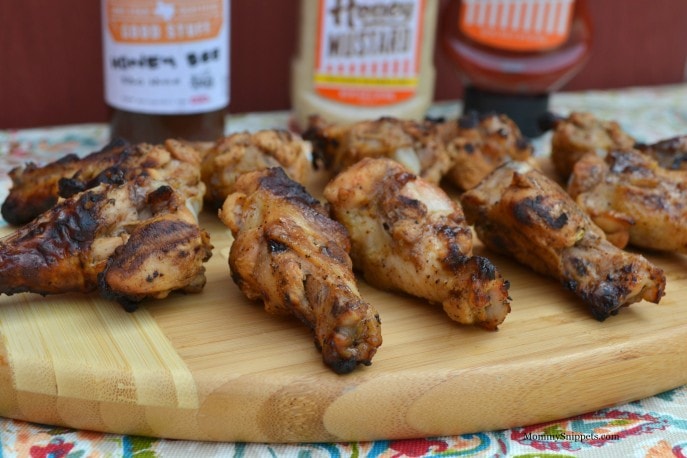 6. Texans love their Whataburger. Expect to see this love on the table!
H-E-B is the only store that caters to a Whataburger fan's cravings through store exclusive Whataburger sauces and chips.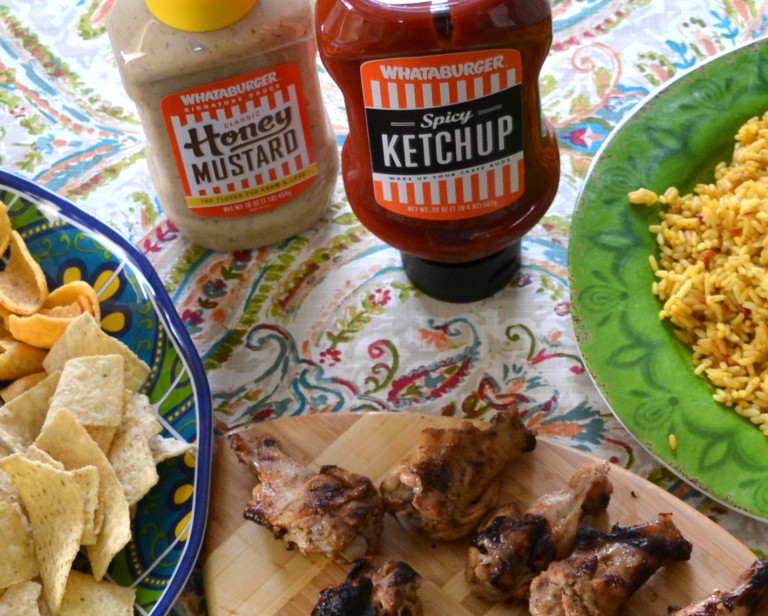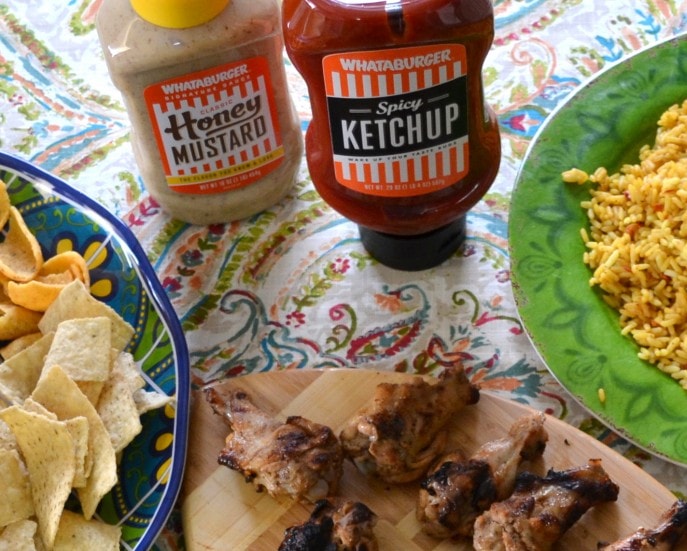 7. At any party you will find every table will have bowls of chips…and lots of them.
No not a pack of any ordinary potato chips but tortilla chips and corn chips. Different shapes. Different sizes.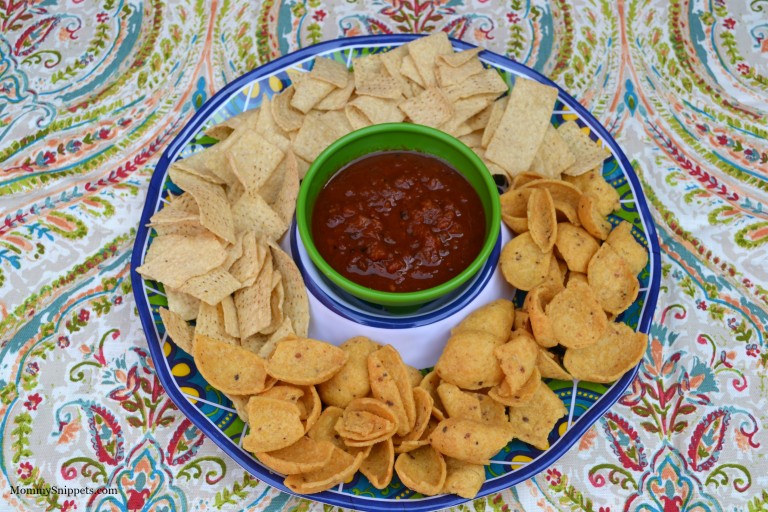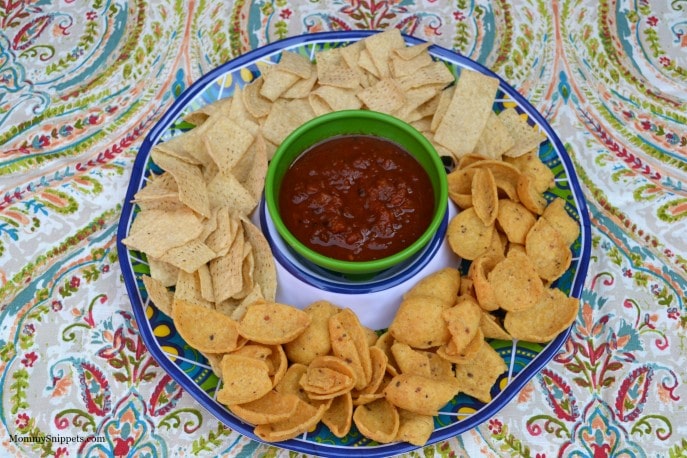 8. And where there are chips, there will be a variety of dips! 
Texan favorites when it comes to dips are salsa, queso and guacamole. The dips that made their appearance at our Super Bowl celebrations included the fire roasted peppers salsa, my Texas Caviar and a spicy chile con queso. (You can find this in the cold shelves in H-E-B)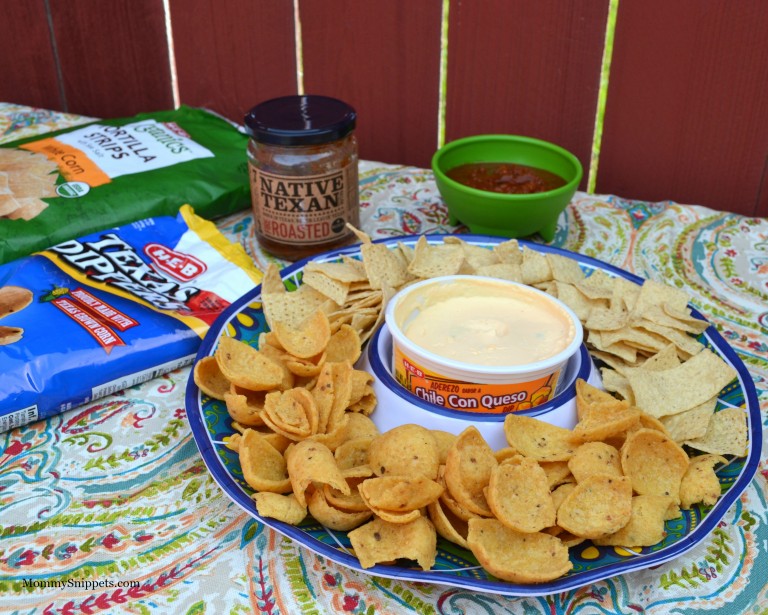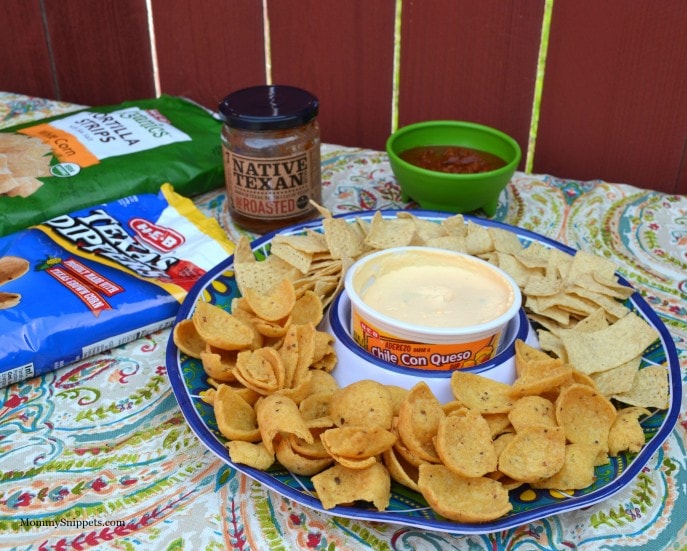 9. Pecan pie for dessert. 
Need I say more? Here, in Texas, we can have pecan pie to celebrate anything, any time of the year. We don't need to wait till Thanksgiving to break out the pecan pie!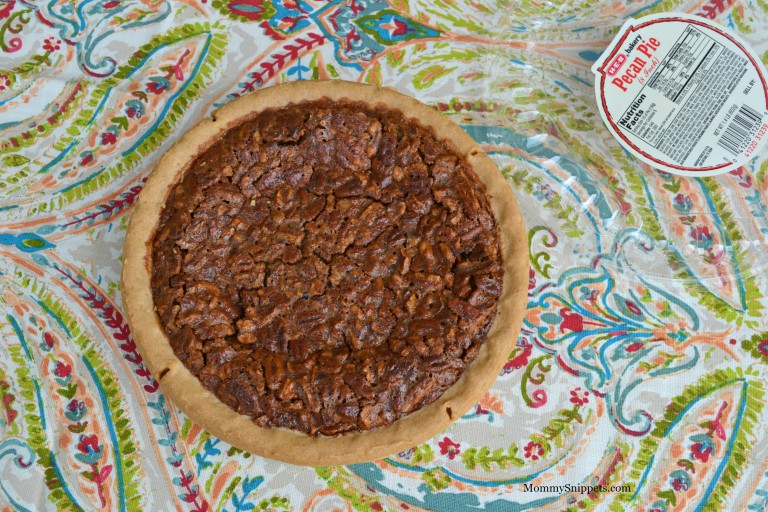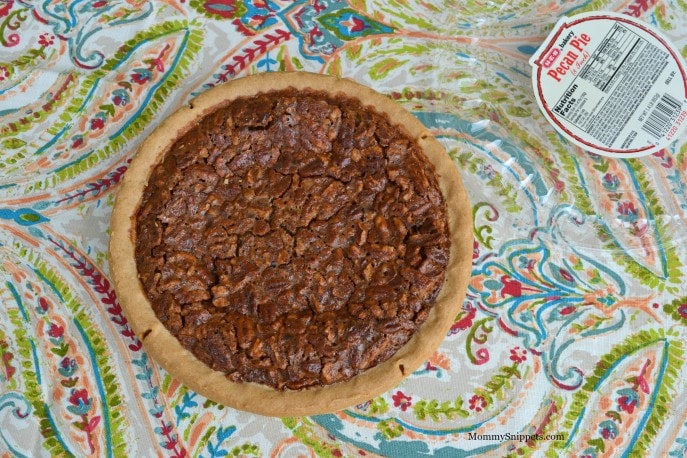 10. Everything's bigger in Texas so be prepared with a BIG appetite.
There's always a spread, even if everyone's gathering just to watch a game.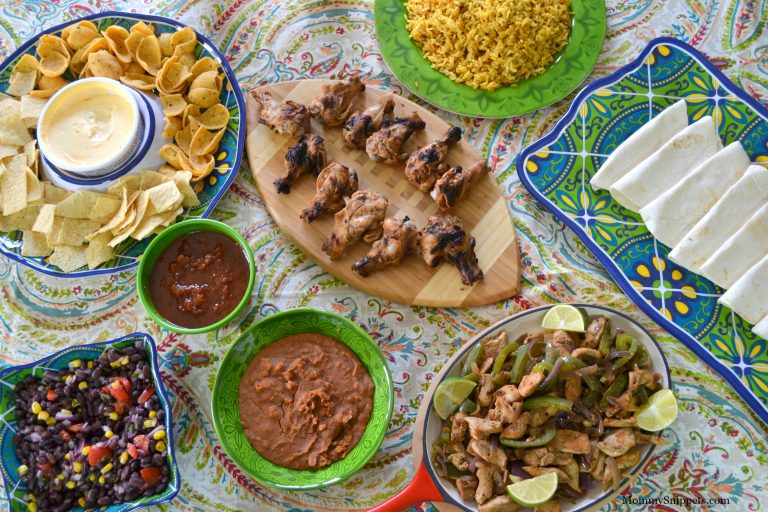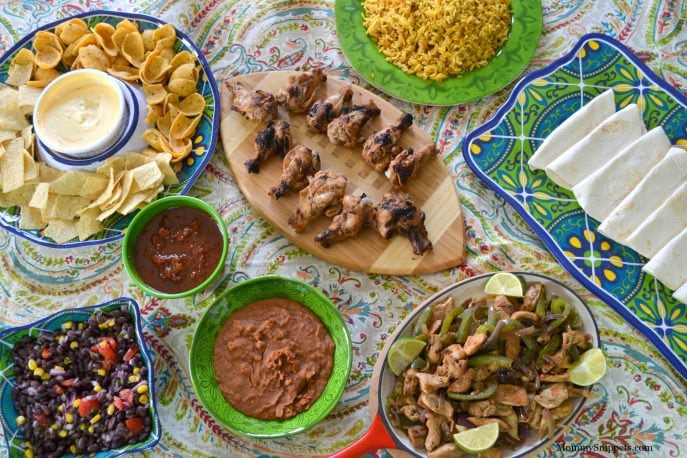 If you're in love with the beautiful Cocinaware dishes, you can shop for these melamine dishes online too.
This and everything in this beautiful video will prepare you to fall in love with Texas, one bite at a time…
I'd love to hear from you. Hop over to chat with me on Facebook and/or Twitter