10 things you should carry on a road trip
This post contains editorial samples and/or affiliate links to products I recommend. While this adds no additional cost to you, I will earn a small commission on any sales made.
With road trips planned over the next few days, I'm sure most of you have a list of things to carry. It never hurts to check over that list and make sure you have these 10 essentials too.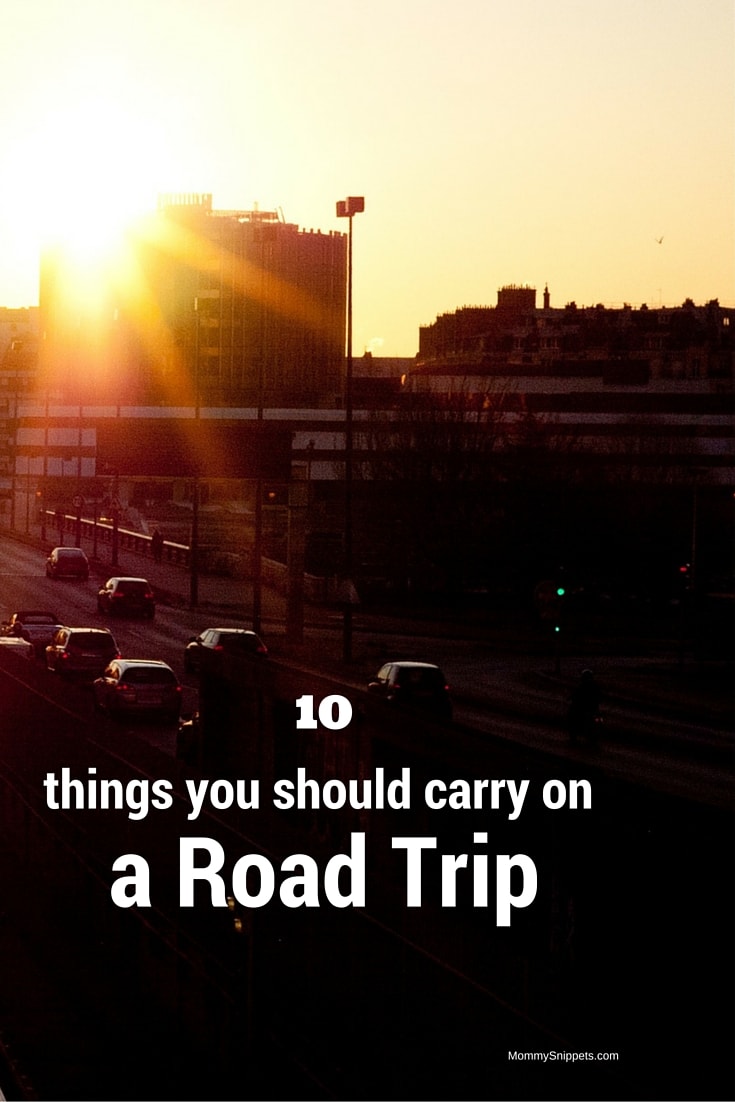 10 things you should carry on a road trip.
1. The car manual
You never know when you will need to refer to something regarding your car. Always keep this in the glove compartment.
2. Spare tire and jack
Always carry a spare tire and a spare tire jack just in case you need to get a tire changed out. You may not know how to change a tire (and now's a great time as any to learn) but a kind passer-by would need this if he needs to help change the same out for you.
3. Jumper cables
The last thing you want to be stuck with on a deserted road is a dead battery. Having this on hand will help you start your car and move it to the closest service station or nearest city.
4. An empty fuel can
It's easier to walk a mile with a empty fuel can than push your car all the way to the gas station. As a rule, when on a road trip, always fuel up once the fuel indicator shows the tank is 1/4th full.
5. First Aid Kit
God forbid there's a requirement, having a first aid kit on hand always helps to avert any bad bleeds etc.
6. Tire air gauge, inflator and sealer.
These help prolong the life of a tire requiring a potential change but can survive a few miles to the closest service station.
7. Portable battery for cell phone.
The last thing you want when the car breaks down is to find your phone has run out of power and you can't call for help. Having a powered up portable battery on hand is useful. (And even better would be having a fully charged extra phone on hand, just in case it needs to be used.)
8. A flashlight
This is a must irrespective of where you live as you may need to use a flashlight to check the engine during the day or even in the dark.
9. A blanket
In places that experience frigid weather spells, carrying a blanket to keep passengers warm when the car breaks down, will prevent hypothermia from setting in.
10. Non-perishable emergency snacks and water
In any case you're stranded in your car and need to wait for help to arrive, having snacks and water to tide you over till help arrives, makes the wait easier.
Visit the Newark Chrysler Dodge Jeep & Ram auto dealership in Delaware for more information on the best car to pick.
I'd love to hear from you. Hop over to chat with me on Facebook and/or Twitter