It's hard shopping for a Christmas gift for someone if you don't know them that well. And no, the option of skipping getting a hostess gift all together should not even cross your mind!
Here's a gift idea that's universally well accepted, classy and totally workable even if it's last minute…
Flowers!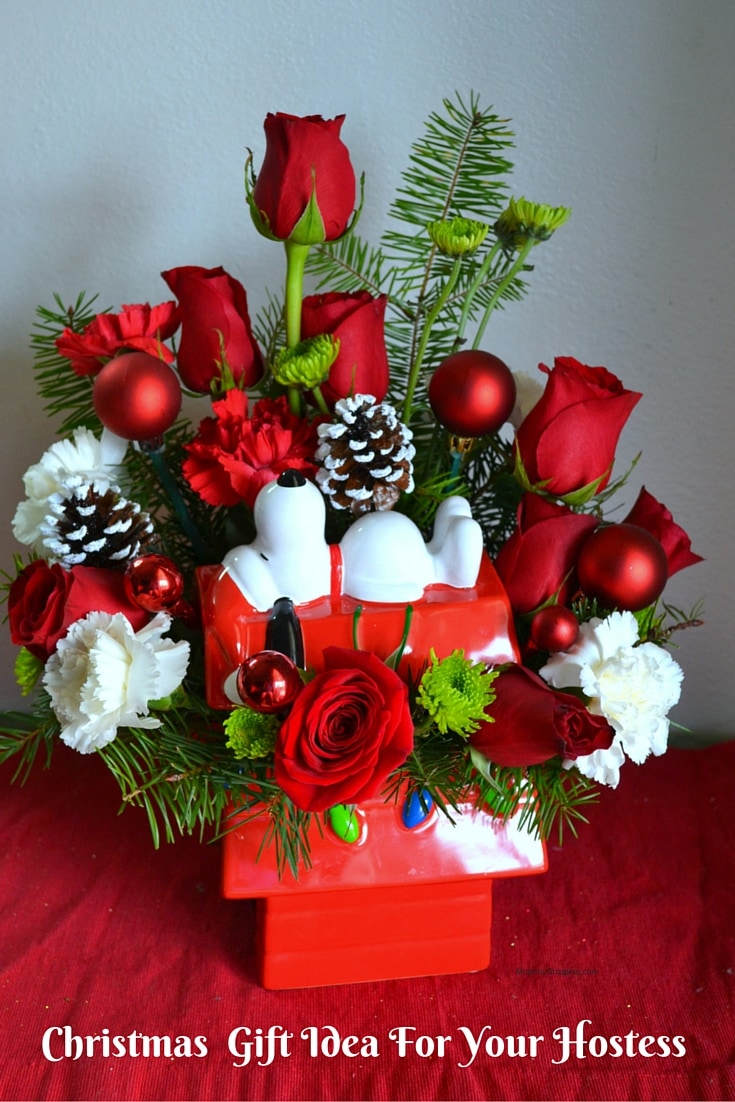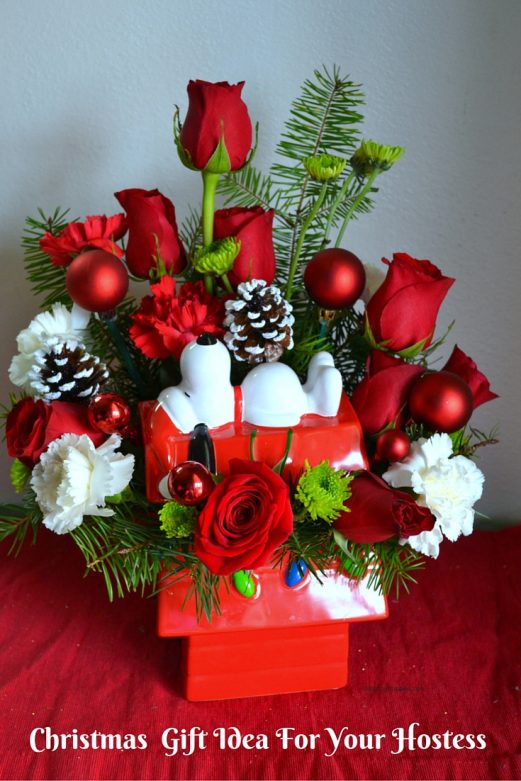 Christmas Gift Idea for your Hostess
Floral bouquets are always well received and with this year's 50th Anniversary celebrations for A Charlie Brown Christmas, Teleflora has 2 adorable Peanuts themed arrangements.
The sweet Snoopy asleep on his decorated doghouse (pictured above) includes carnations and roses. Once the flowers dry out, you can clean the decorated doghouse and use the same as a cookie jar.
The second arrangement comes with pretty chrysanthemums in a mug, featuring Snoopy on the mug's handle.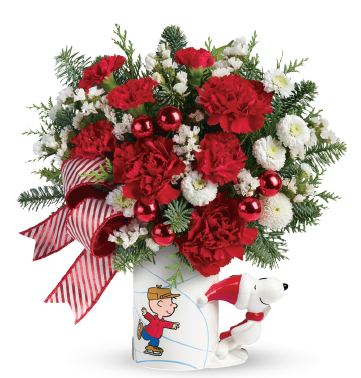 Even if a Peanuts bouquet with their respective keepsake holiday containers  is not a floral arrangement choice you would ordinarily lean towards, Teleflora has many other options available. Irrespective of what you choose, any floral gift you receive will be hand-arranged by local floral experts and hand delivered in person.
I love that they even do deliveries on a Sunday if there's a local partnering florist open in the area. And yes, they do hospital deliveries too.
I'd love to hear from you. Hop over to chat with me on Facebook and/or Twitter