7 cities you should drive to in Michigan
This post contains editorial samples and/or affiliate links to products I recommend. While this adds no additional cost to you, I will earn a small commission on any sales made.
Michigan is a wonderful place to explore even if you live in the state. Summer is winding up sooner than we'd want and it's not too late to hit the road and discover a fun new city.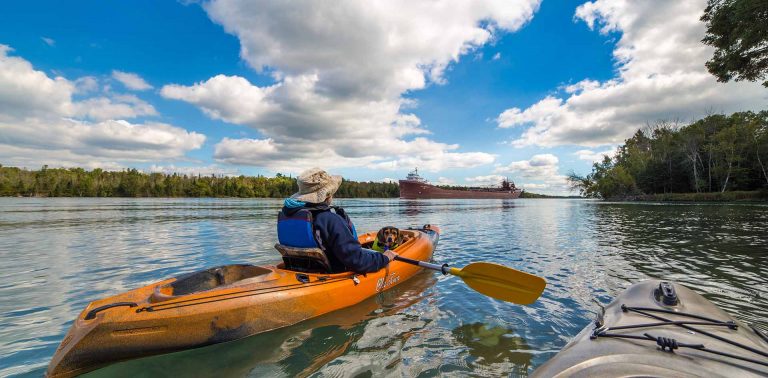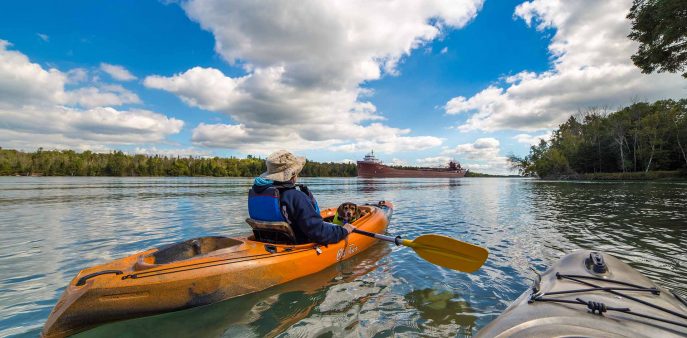 Photo credit: Michigan.org
7 cities you should drive to in Michigan
Ann Arbor
This beautiful, cosmopolitan college town is the home of the University of Michigan Wolverines. It's located a mere hour's drive away from Detroit and is home to a thriving art community, as well as several different music festivals. At any time of year Ann Arbor is a great place to visit.
Greektown
Detroit has gotten a lot of bad press over the years, leading many to shun the idea of choosing this city for a travel destination. After the Superbowl, World Series, and Final Four all took place, however, it seems that many people have gotten the news that Detroit is on an upswing. And, of all the different places to see in downtown Detroit, Greektown is probably the most enticing. Minutes away from Ford Field, Comerica Park, and Joe Louis Area, this area hosts a vibrant nightlife and the best Greek food you'll find anywhere in the U.S.
The Upper Peninsula
The U.P. is beautiful, pristine, American nature at its best. Nowhere else on the east side of the United States will you find more undisturbed natural beauty. The camping opportunities are second to none, as are the boating ones. From hiking to rock climbing, fishing to spelunking, Michigan's upper peninsula has it all.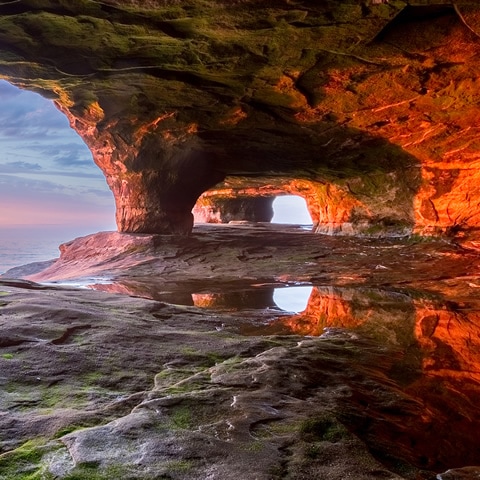 Photo credit: Michigan.org
Grand Rapids
The Grand Rapids area is an idyllic midwestern metropolitan scene whose population is growing steadily. In fact, a little known fact is that the American Pie films were all based on East Grand Rapids as the background. Downtown Grand Rapids offers many attractions and architectural marvels to entice the potential traveler. This city also features several renowned microbreweries, as does its neighboring city of Kalamazoo, half an hour to the south, which is the home of Western Michigan University.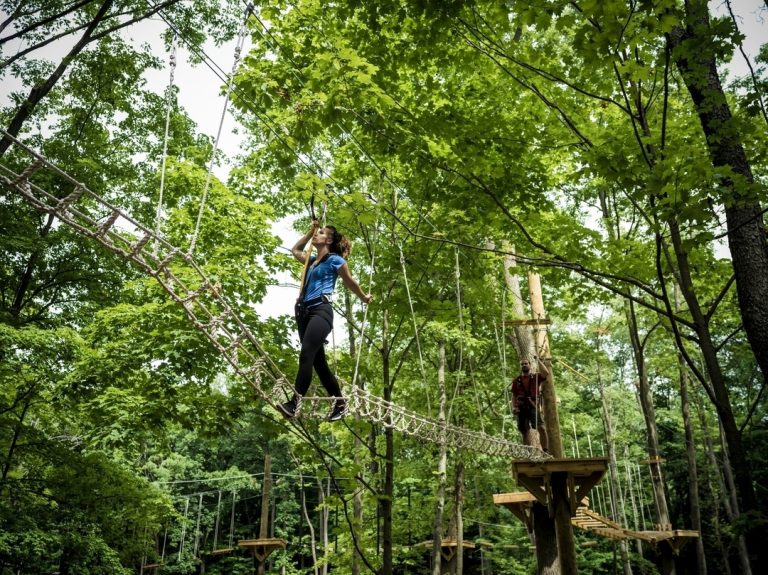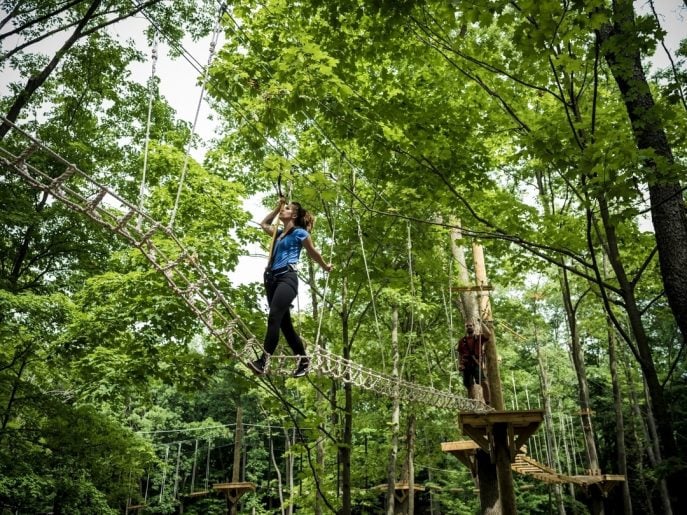 Photo credit: ExperienceGrandRapids.com
East Lansing
East Lansing is the home of the Spartans of Michigan State University. It has several unique shopping districts and a healthy year-round community, unlike some other college towns that die down during the summer. The reason that so many Spartans choose to live in East Lansing during the summer? It's a fun place to be. Which is precisely why it's worth a visit.
Traverse City
You haven't lived until you've seen a sunrise over Traverse Bay. This is, hands-down, one of the most naturally beautiful locations in the country, let alone in the state of Michigan. Visitors can enjoy the area's beaches and boating, during the summer, or skiing and snowmobiling during the winter. The absolute best time to visit, however, is in mid-summer, for the cherry festival.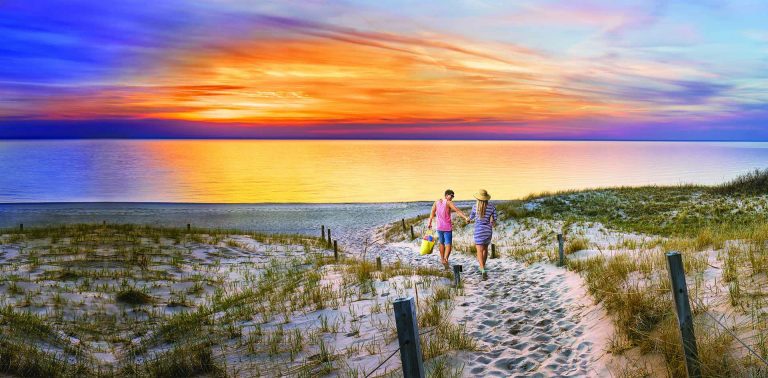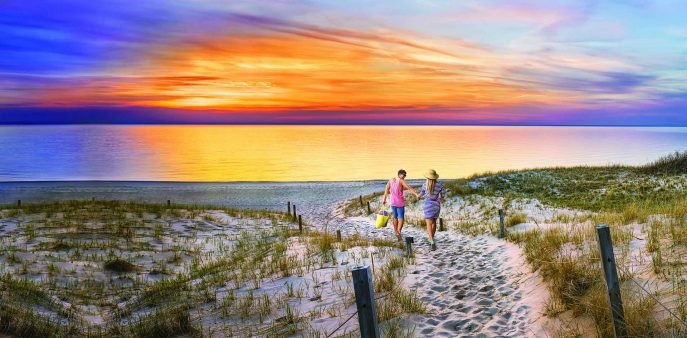 Photo credit: Michigan.org
Mackinac
For those of you who don't already know, the second "c" in "Mackinac" is pronounced as if it were a "w." Which doesn't really matter, since you won't be able to pronounce anything while your face is stuffed full of this island destination's legendary fudge or hand-stretched taffy. Mackinac, which is a historic community that has been painstakingly preserved, is a snapshot of American history caught forever. There is no auto traffic on the island, with the main forms of transportation being bicycle, horse-drawn carriage, and good old walking. All in all, this leads to a relaxed, less-hectic pace that is perfect for those trying to get away from it all.
Pure Michigan has something to entertain and amaze just about anyone who chooses to visit.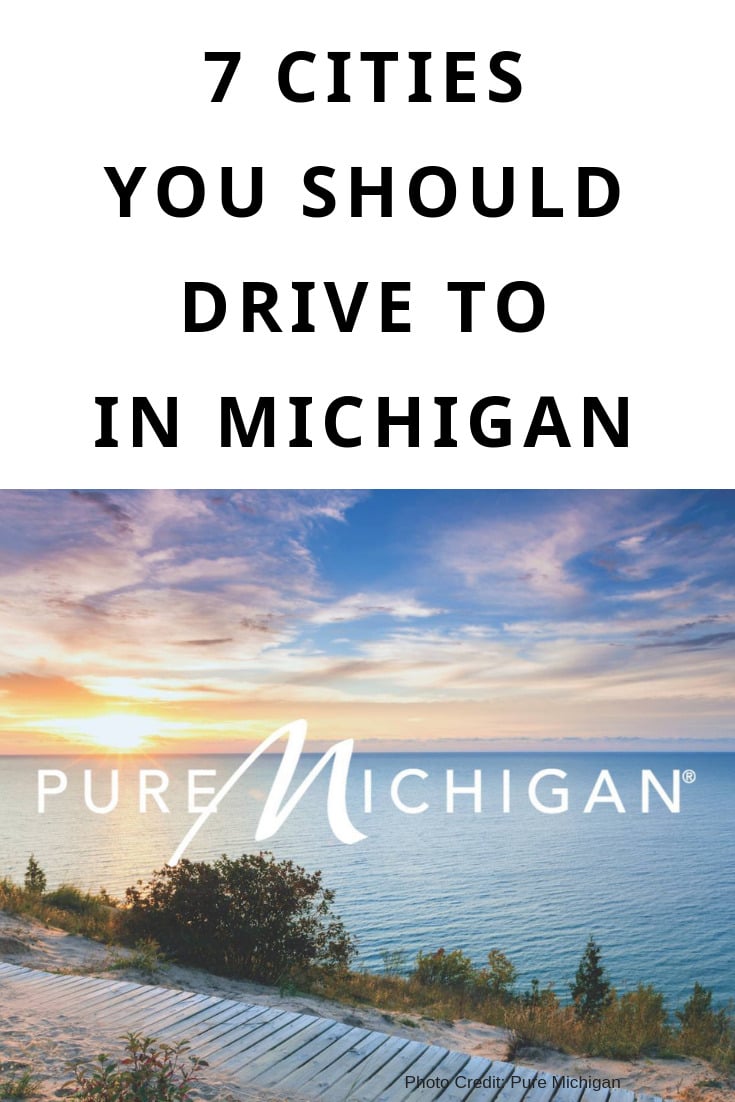 With Michigan under your belt, won't you consider adding Pennsylvania to your road trip bucket list?
I'd love to hear from you. Hop over to chat with me on Facebook and/or Twitter