Mo Willems latest book "Unlimited Squirrels : Who is the Mystery Reader?" is here!
This post contains editorial samples and/or affiliate links to products I recommend. While this adds no additional cost to you, I will earn a small commission on any sales made.
Disney Book Group sent me a copy of Mo Willems' book to check out. 
My youngest was introduced to Mo Willems by her wonderful kinder teacher. It was only a matter of time before she had read every book in her school library and begged me to check out more from our local library. She has been so taken up with every single one of the Pigeon series, and Elephant & Piggie books that she recently began writing and illustrating her own little books.
She was naturally thrilled when we received a copy of his latest book, the second in the Unlimited Squirrels series.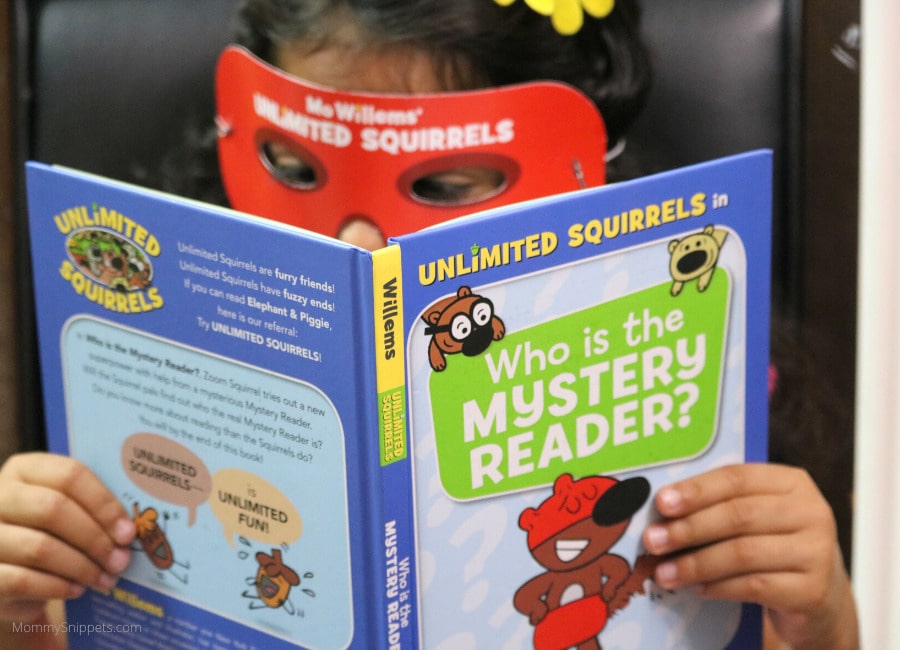 "Unlimited Squirrels : Who is the Mystery Reader?" by Mo Willems
Perfect for beginning readers, this Disney Hyperion book is 96 pages long and is designed in breakout series format to keep young readers engaged and alert as they comb through the book looking for little Emote-Acorns: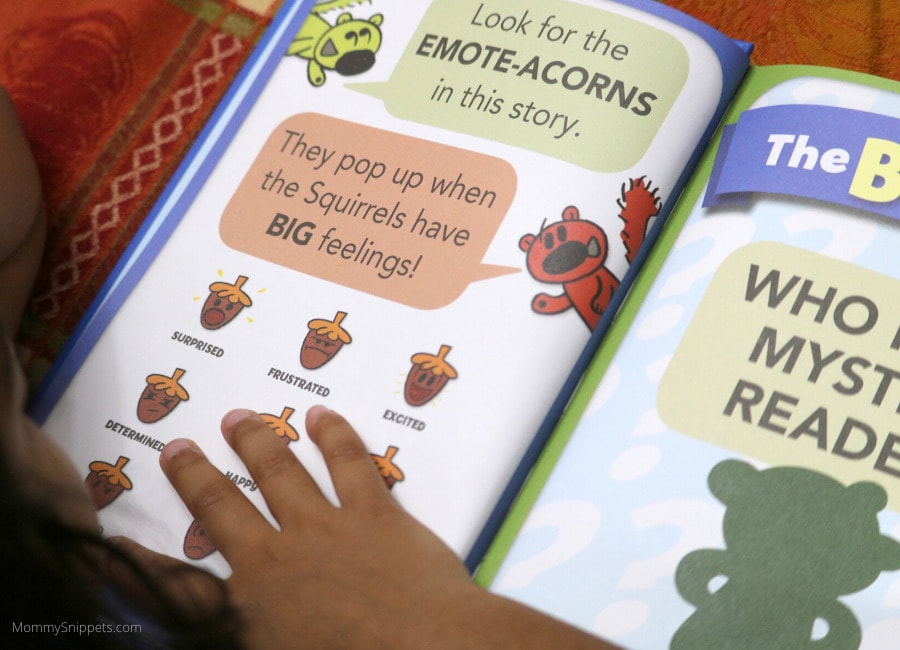 a sweet way of helping kids recognize the different emotions the squirrels feel, as they figure out who the Mystery Reader is.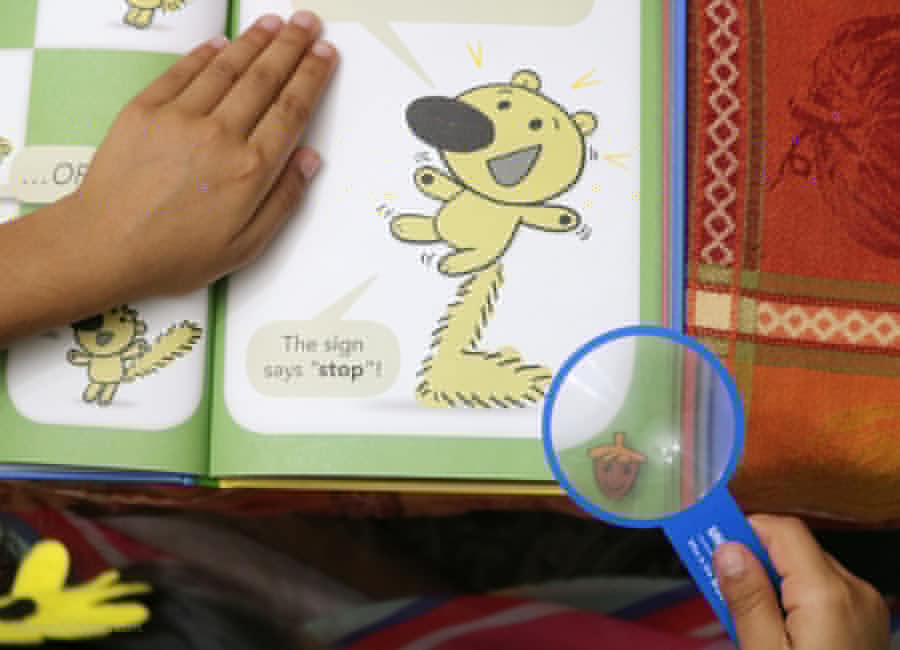 The story is broken into narratives to keep the child's attention and the bright, bold illustrations, as is signature to all Mo Willems books, brings life to the book.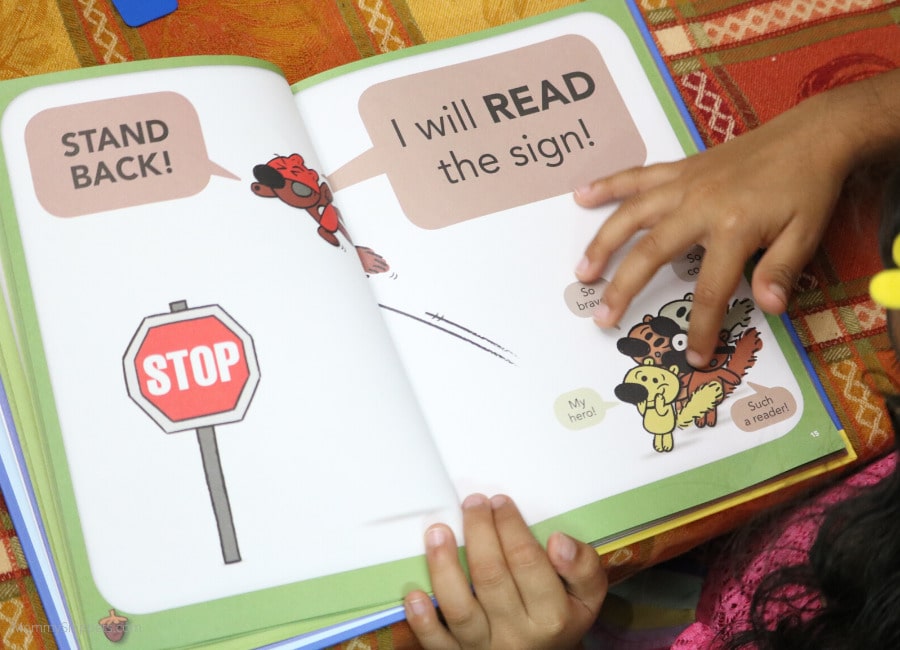 And you know how kids have brain breaks at school? Mo Willems does such a great job of giving the new reader a brain break in sections of the book, to keep them interested and spirits high.
What's the brain break, you ask?
Why, his Acorn-y jokes!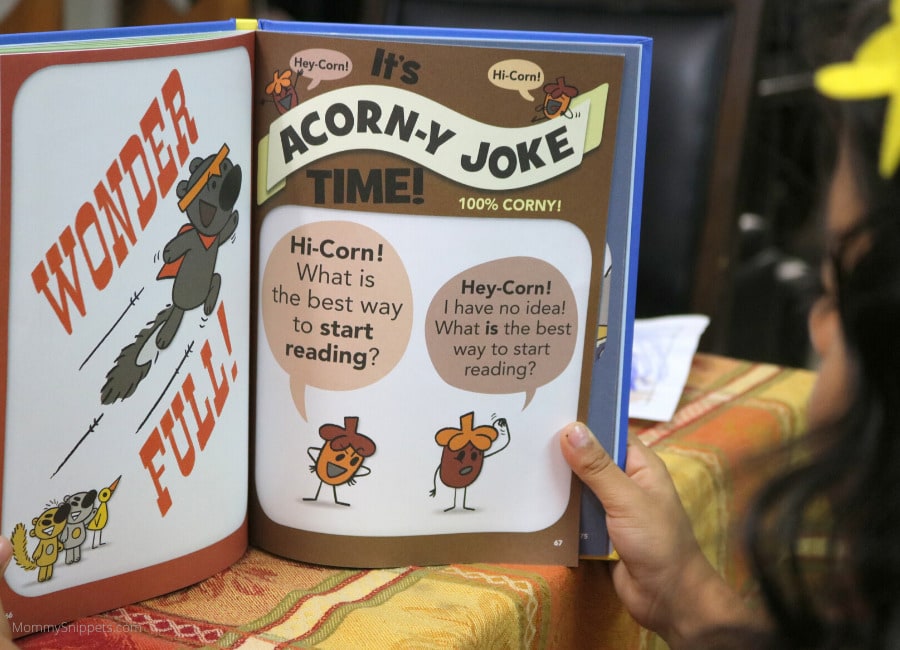 My little ones loves them!
This is a great book to add to your child's library or even add to a birthday gift. You can't go wrong with a squirrel adventure, superpowers, nutty facts, quizzes and acorn-y jokes, especially when Mo Willems is behind it all!