The 3rd and final book in the Ultra Squad series is here!
This post contains editorial samples and/or affiliate links to products I recommend. While this adds no additional cost to you, I will earn a small commission on any sales made.
Ask any tween and they will tell you much they love Justice's collections but does your tween know that Justice Studios also carries a 3 book series called Ultra Squad, through its entertainment division, Justice Studios?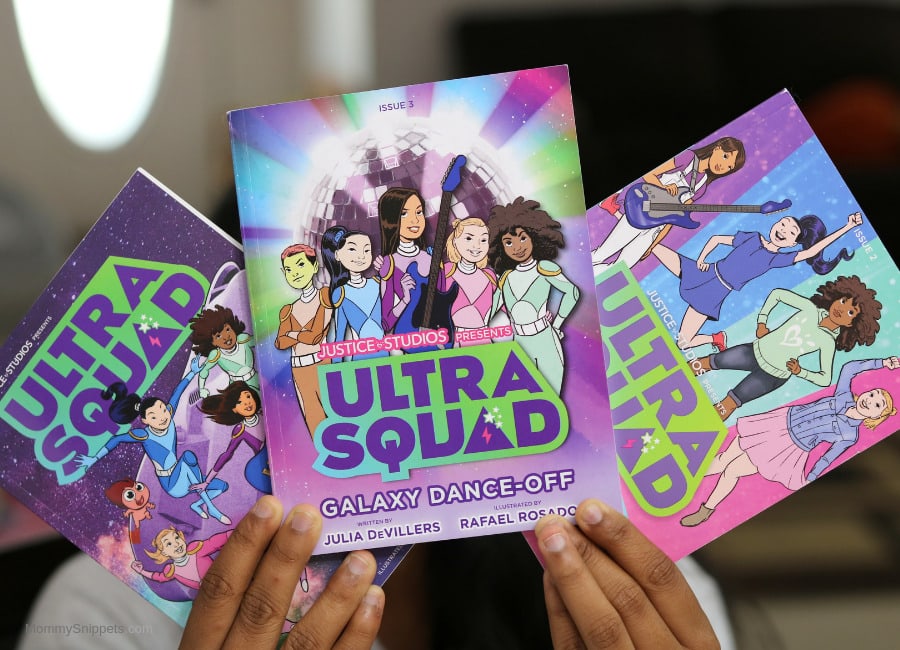 This feature has been sponsored by Justice. Nevertheless, all opinions are my own.
The Ultra Squad series, written by Julia DeVillers and illustrated by Raphael Rosado, centers around four tween buddies, the Pallies and their adventures as they use superpowers to protect and safeguard the Earth.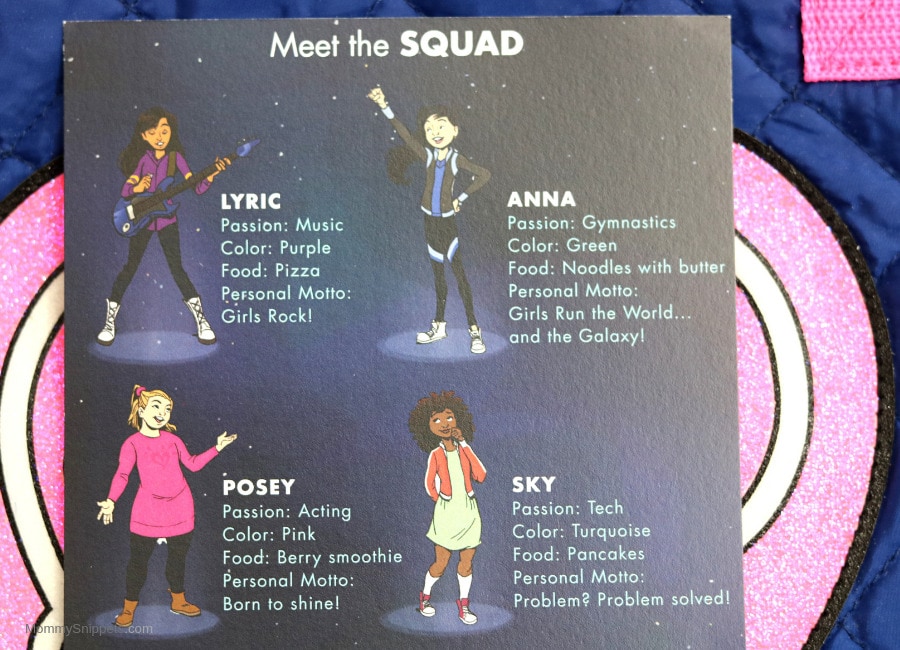 Love their mottos and you can't argue with those favorite food choices!
The Squad is a potpourri of personalities but they all work together for the achievement of that final goal: peace and safety.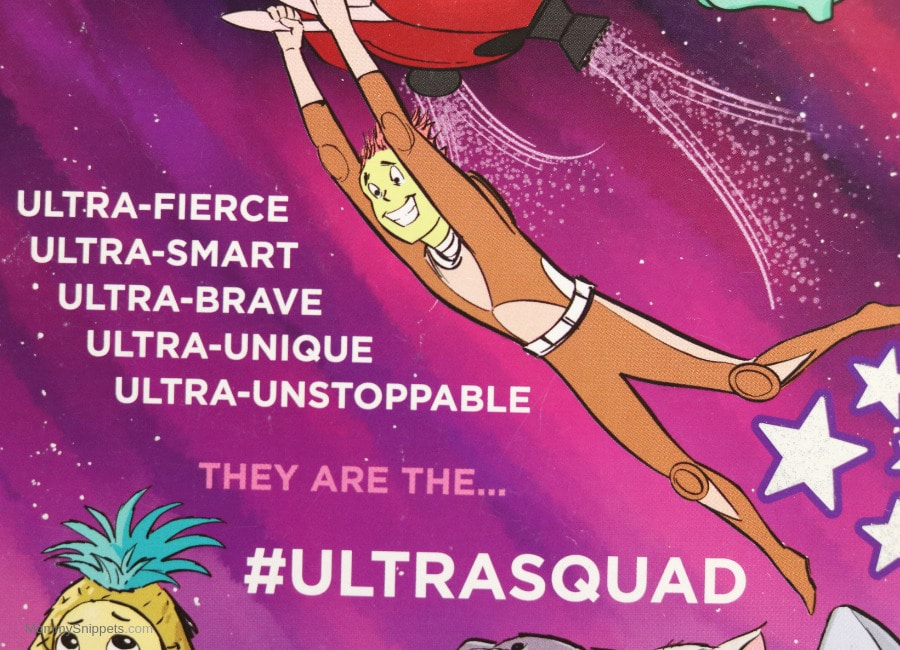 The maiden book in the series found the girls and the Pallies battling an evil force to protect Earth while the second book involved adventures under the "Strangebow". And now
the 3rd and final book in the Ultra Squad series is here!
In this finale, the Inter-Girl-actic team are sent to Palidoria, the home of the Pallies, to keep watch over the inter planetary dance-off.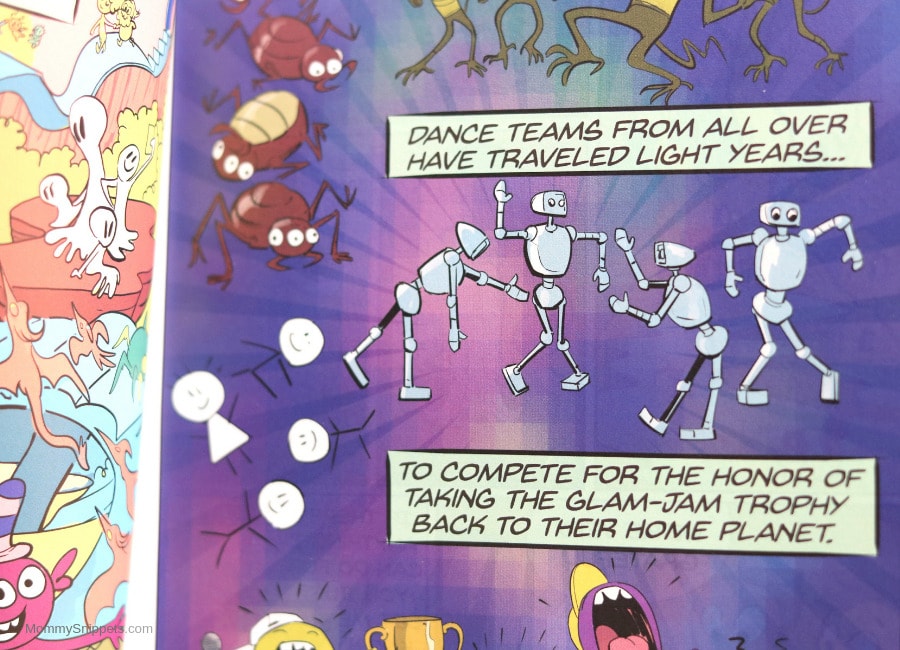 While the Pallies want so desperately to join the dance-off, they're reminded security is priority.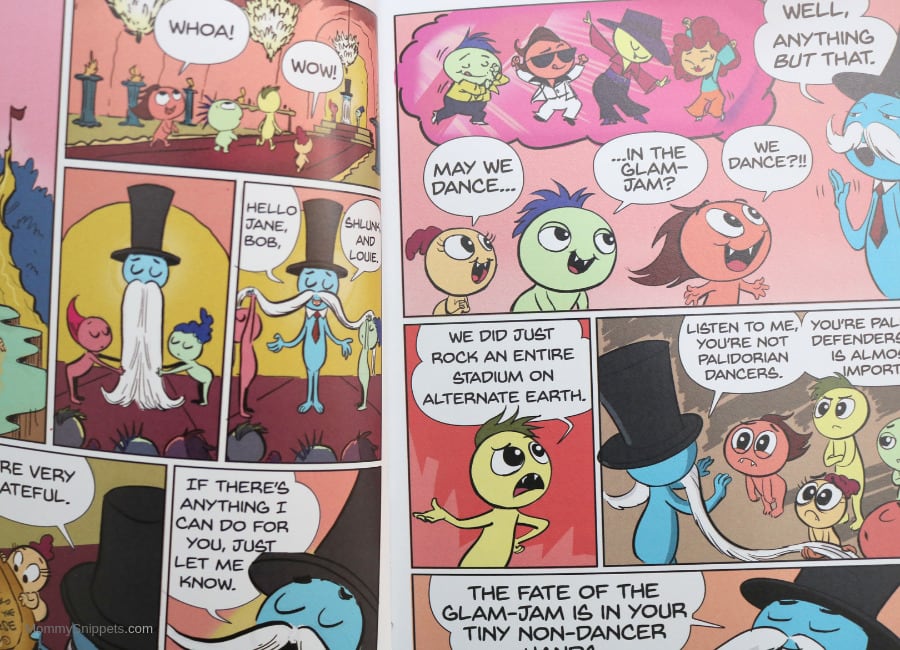 Will Ultra Squad defeat the Vortexx, the organization of space villains?
Your tween will need to help solve STEAM-centric, brain-challenging, activities, and imagine being a part of the Ultra Squad as they take on this last and final adventure.
Will they have what it takes remain unstoppable?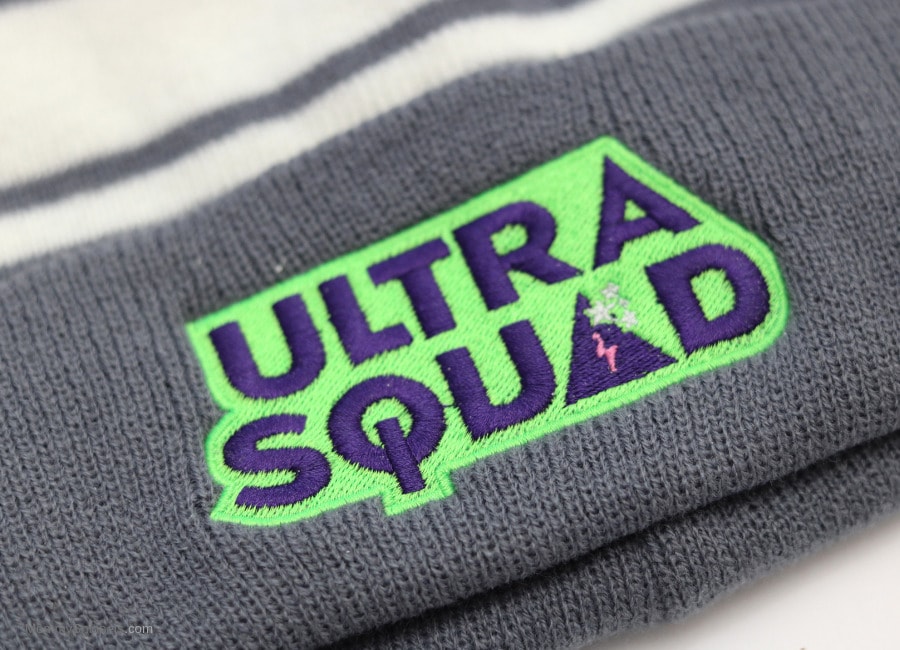 Dottie helped review the graphic novels and agreed Little Man's buddies would enjoy the series. So we're saving the books and the exciting Justice surprises for a sweet 4th grader.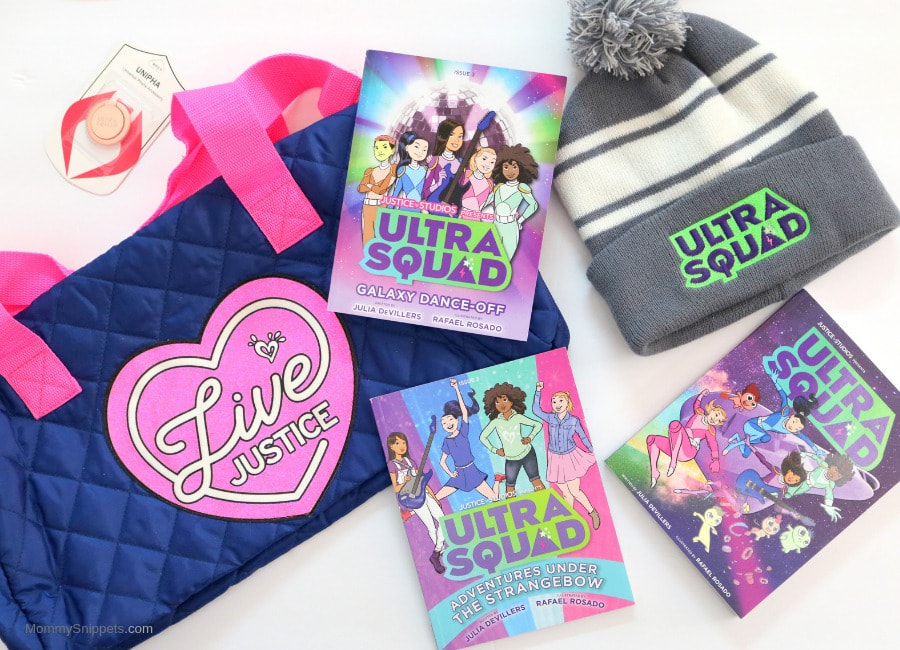 Don't stop with just the books. Justice is encouraging loved ones to spend an interactive time of fun and learning with your ultra-amazing tween, going through these Ultra Squad resources.
I'd love to hear from you. Hop over to chat with me on Facebook and/or Twitter