5 Mommy tips to enjoy Aquatica with young kids in tow.
This post contains editorial samples and/or affiliate links to products I recommend. While this adds no additional cost to you, I will earn a small commission on any sales made.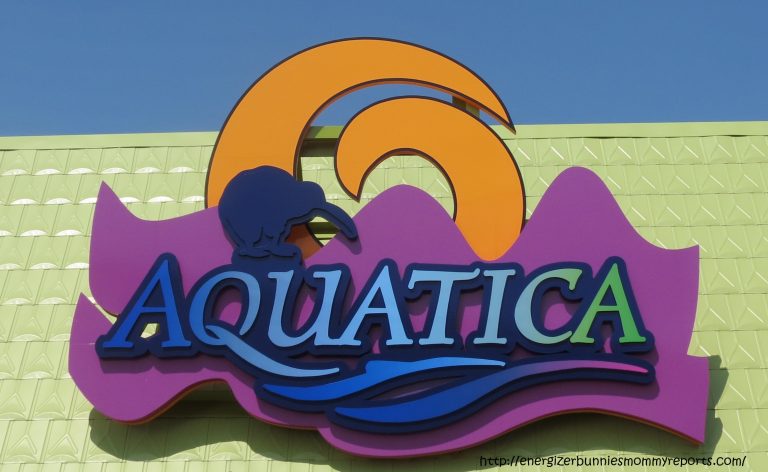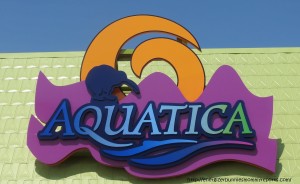 Everyone's talking about Aquatica, the happening, new, water park in SeaWorld, Texas.
It's taken for granted that you're bound to have fun at a water park. But with little ones in tow, make sure to do some homework, else the fun may be short-lived.
We spent a whole day at Aquatica, this past week-end.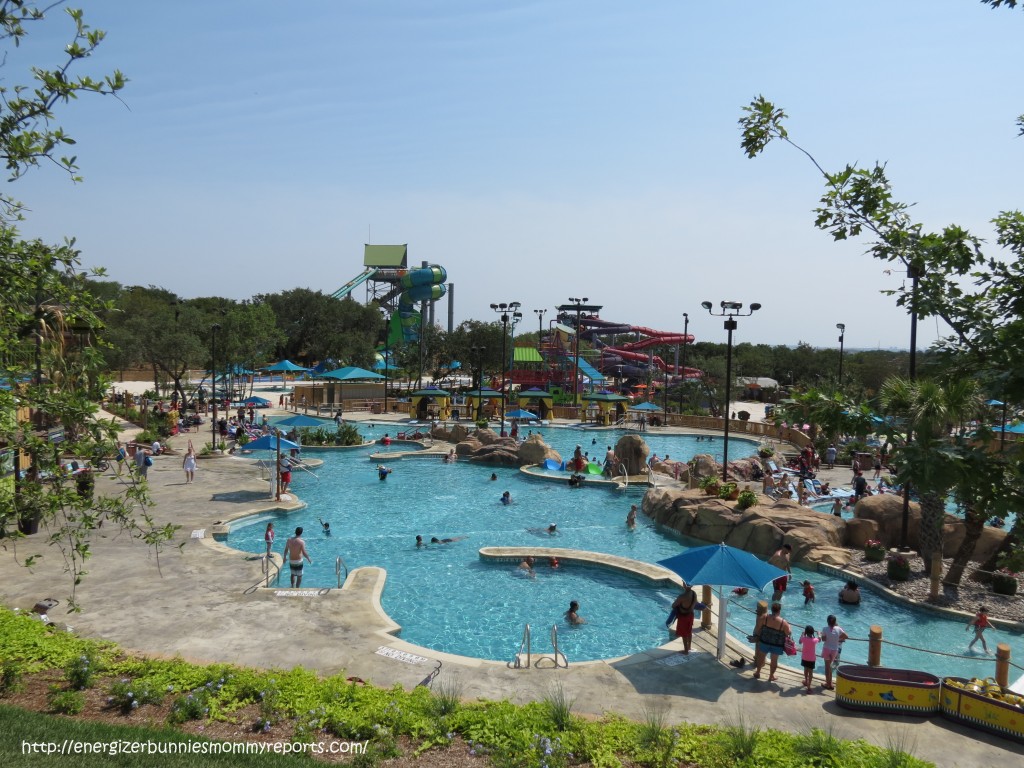 And yes, I discovered  a few "musts" to cross off my list, the next time we go.
So, here are my 5 sure-fire tips on how you can enjoy Aquatica with young kids in tow!
1. Dedicate a whole day to Aquatica alone…and get there early!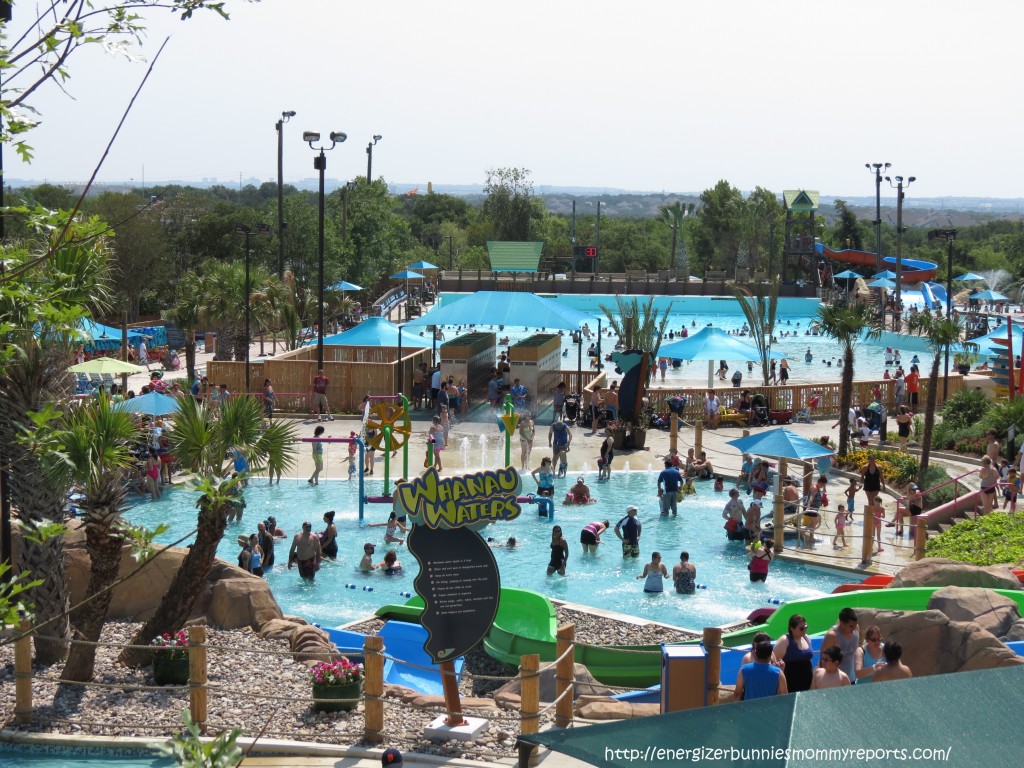 .
I know it's easy to multi-task as a Mom but just don't try to bring that into the Park!
SeaWorld Texas is huge and Aquatica is just as spaced out. If you really want to make the most of your Aquatica experience, spend a whole day there.
..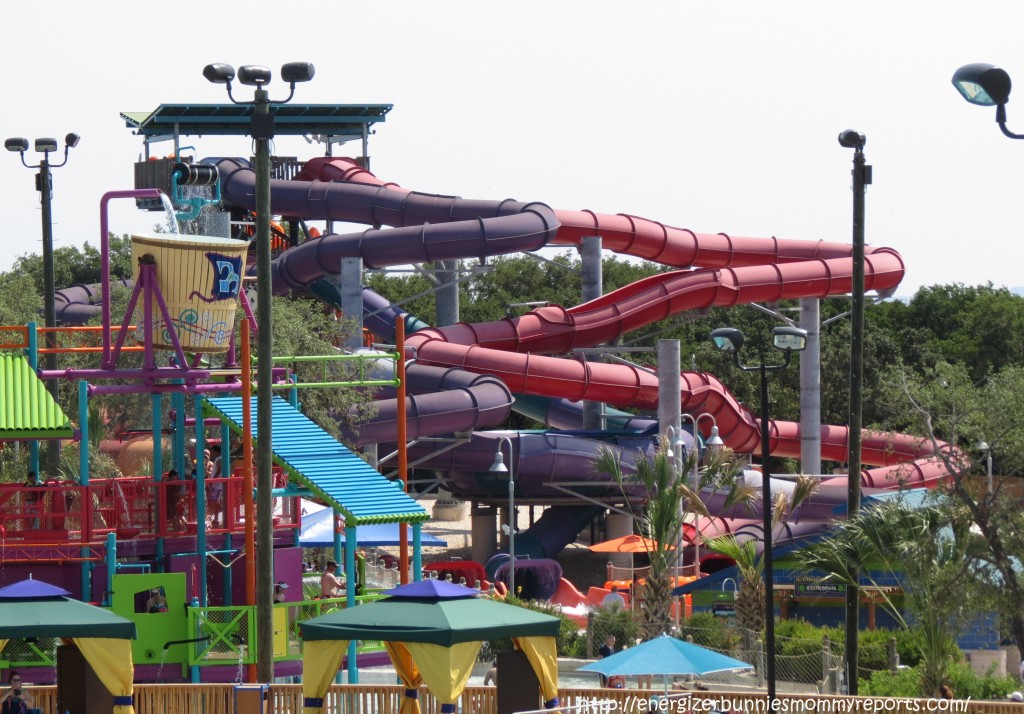 .
If you're game to forsake a few hours of extra sleep on a holiday, you can beat the sweltering Texas sun. Get to the Park a few minutes before it officially opens. Grab yourself a shady spot in Aquatica.
.
(A little Aquatica bird told us the best shady spot is near Walhalla Waves though I did also think Big Surf Shores was shady. Under a huge beach umbrella, complete with deck chairs. Aaah! The good life!!)
.
.
Many people don't realize that you DO need a separate admission pass for Aquatica. This also means standing in long admission lines to get into the water park too. Thus it just makes sense to get into the water park and stay there till your kids are ready to leave.
2. Dress for Success!
Those 2 piece swimsuits and cute swim trunks are great but NOT for a whole day out at Aquatica. The more you cover your little one, the lower the risks of a sunburn!
I definitely recommend rash guards, long swim shorts, swim shoes ( The ground burns blisters into your feet. Ask me!) sunglasses, floppy sunhats and lots of safe sunscreen.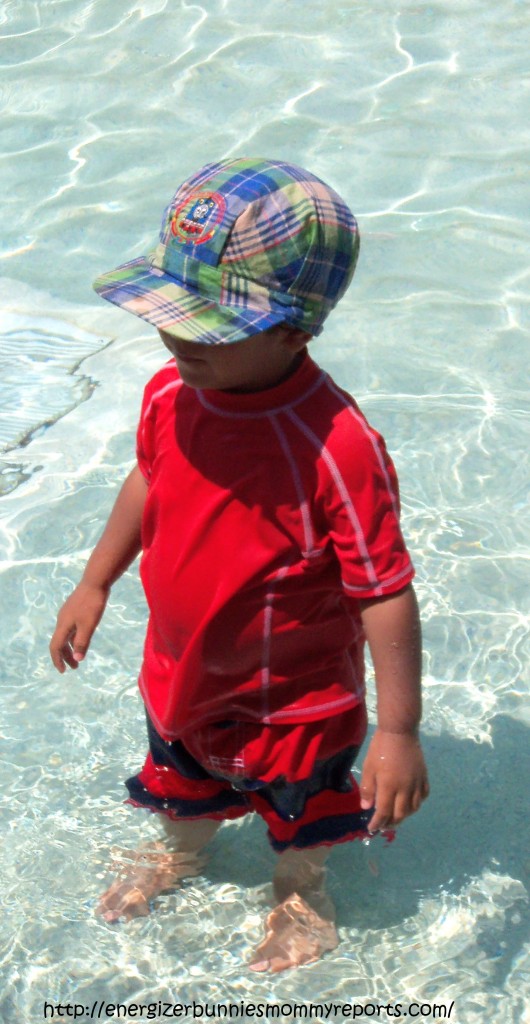 .
* Heads up: Practical sun protection suits like the kids' ThemoSkinz suits are a No!-No! at the Park. Anything with zippers, buckles, denim, rivets and/or buttons are not permitted.*
.
Another must if your little one is not too sure about being in and around water, is a life-jacket. You can find these all around Aquatica, in two sizes, for free.  Just grab one and armor your child in the same.
.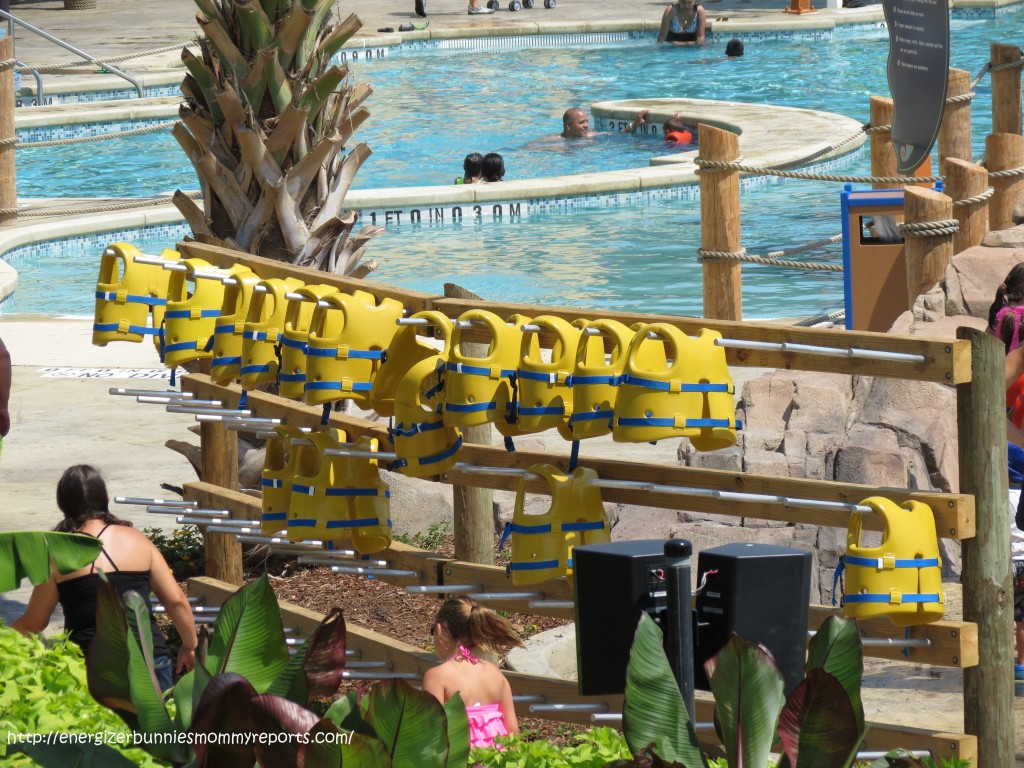 .
Water play becomes so much more fun without a clingy, little, person around your neck!
.
3. Fuel Up!
When little ones are smack in the middle of fun, they do forget to eat. Make sure you keep "fueling" those little tummies with mini healthy snacks, fruit and lots of water.
.
You can carry a mini 6 pack ice-chest into the park so capitalize on that! Carry little ziploc pouches with granola, dried fruit and your child's favorite healthy snack.
The Park has a fair share of pit stops to fuel up. To find the closest one from where you are in the Park, use one of the "You Are Here" maps.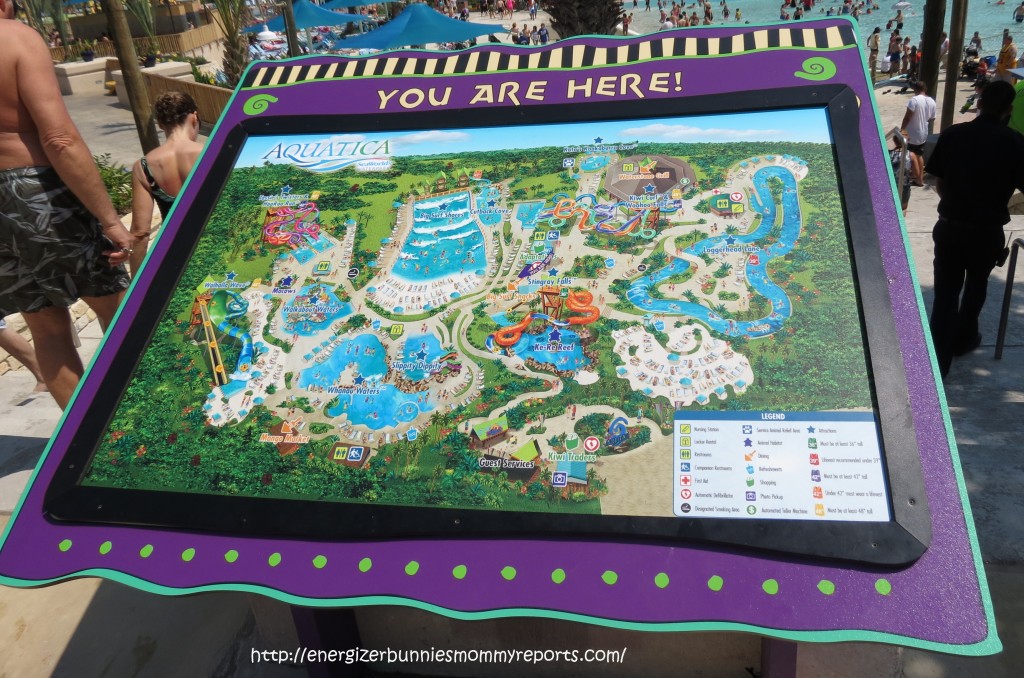 .
* Just remember that there is no point in paying for an All Day Dining  Plan if you will be in Aquatica the whole day.
The water park does not accept the bracelet in the Waterstone Grill, Mango Market or Big Surf Snacks…yet. *
.
.
4. Kid-centric fun!
Your little ones, in all probability, will not meet the height requirements for many of the rides. But that doesn't mean they can't have fun in Aquatica!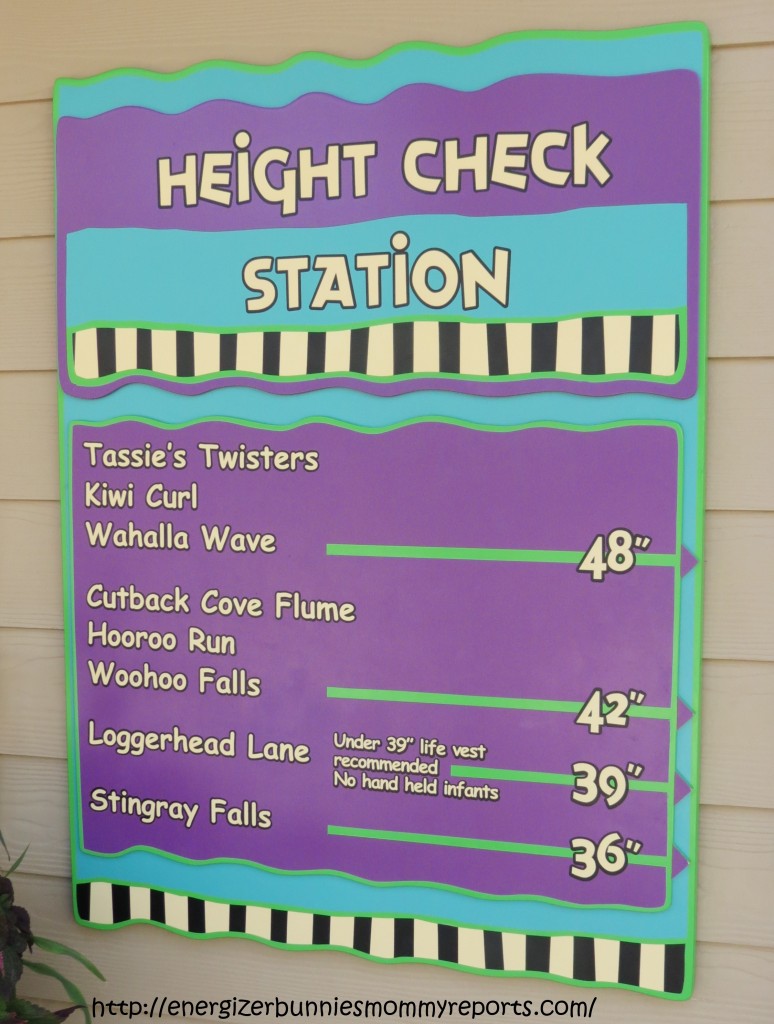 .
My 6 year old and 2 year old, splashed to their heart's content in Kata's Kookaburra Cove, in the 2 feet high, kiddies pool.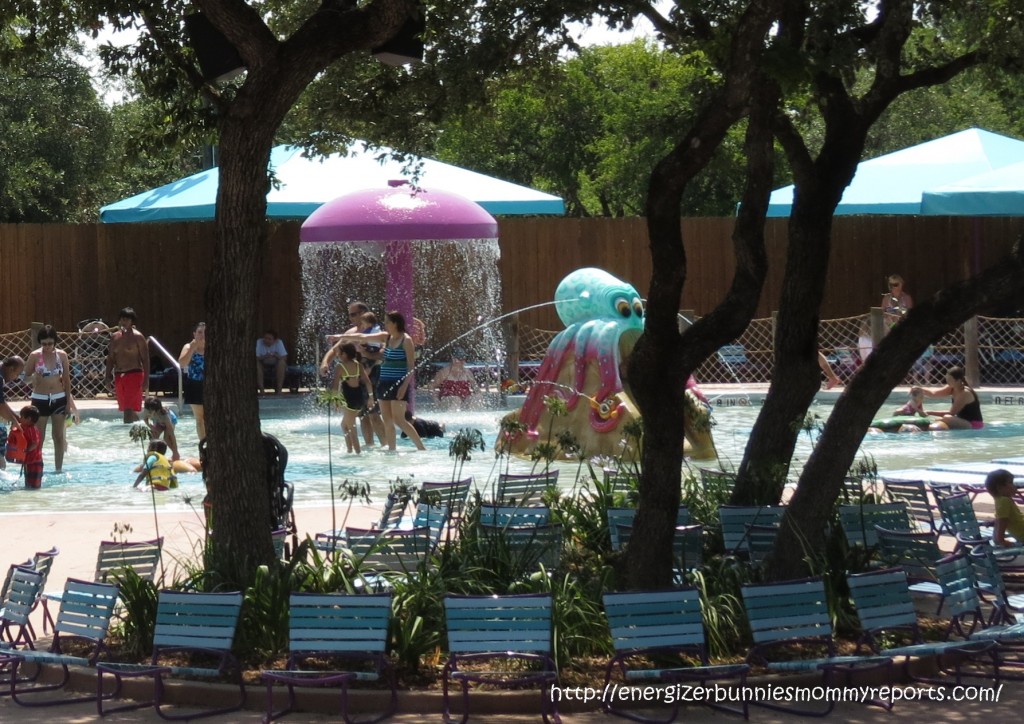 .
They shrieked with glee with the countdown at Big Surf Shores. And giggled madly when the rollicking waves rolled in.
.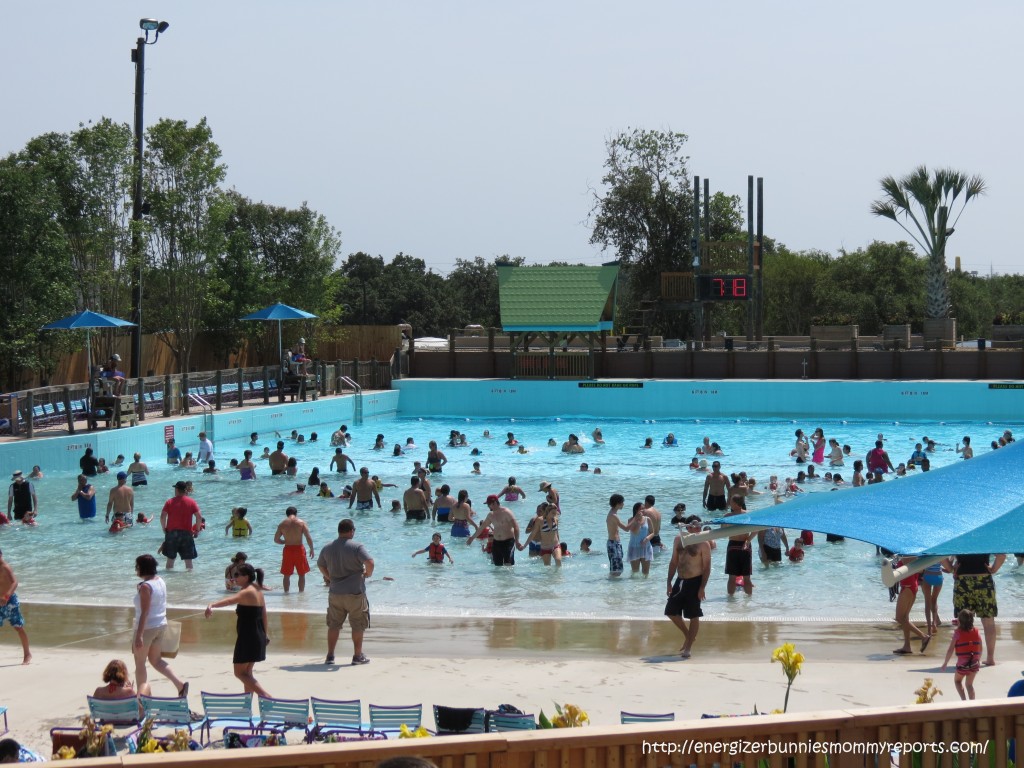 .
They loved floating down Loggerhead Lane, the 1200 foot lazy river. And playing dodgem cars with neighboring floats!
.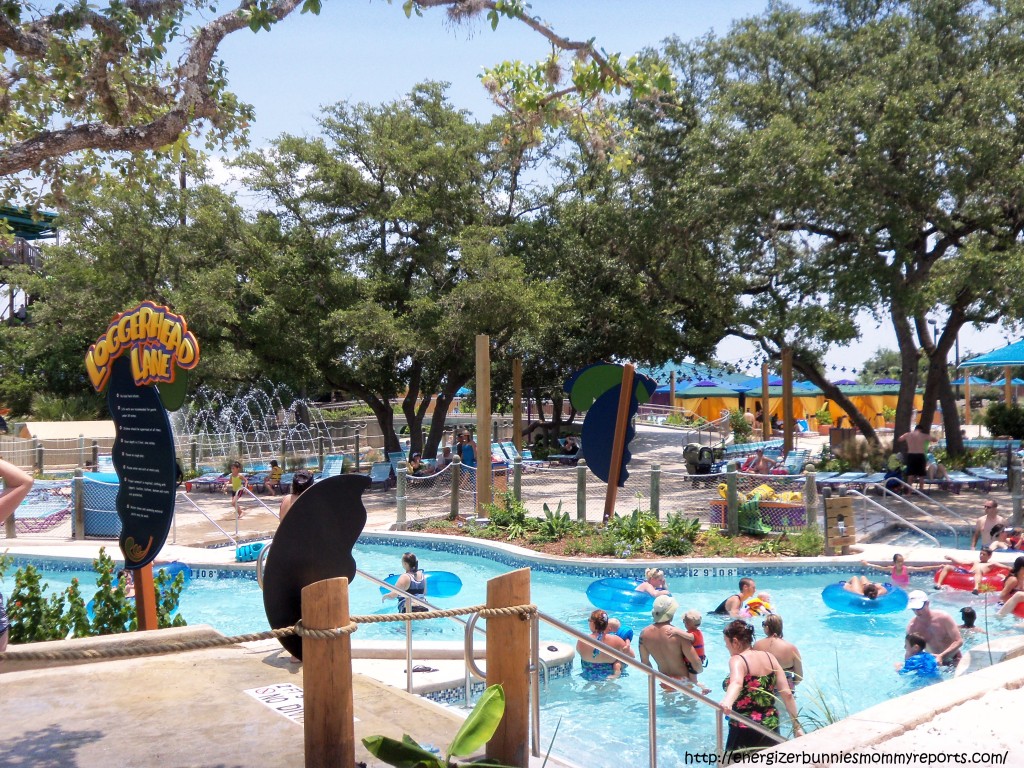 .
Another huge thrill for the kids, was being able to touch the rubbery stingrays in Ke-Re Reef and the slithery snake. (Eek!)
.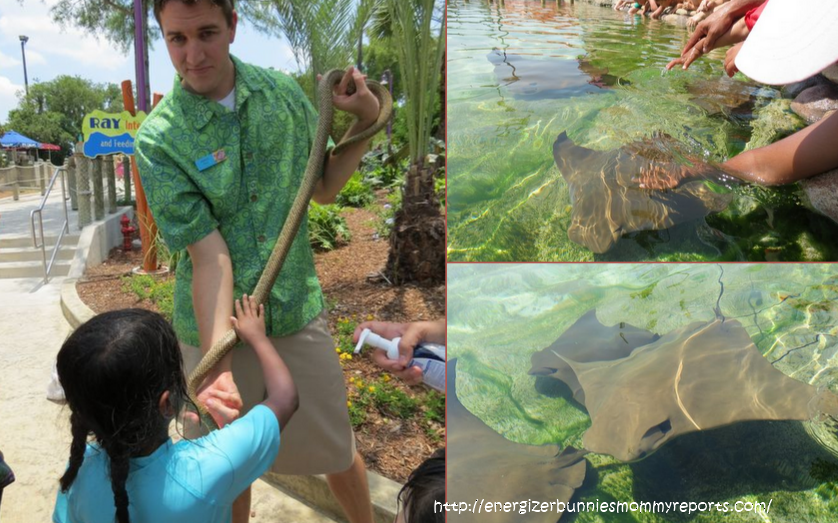 .
My little animal conservationist was also most intrigued with the Conservation Cabana activity station we found adjacent to Loggerhead Lane. Passers-by were invited to learn to identify trash and treasures of the sea, shells, shark teeth. And play a mini scavenger hunt in the sand box.
.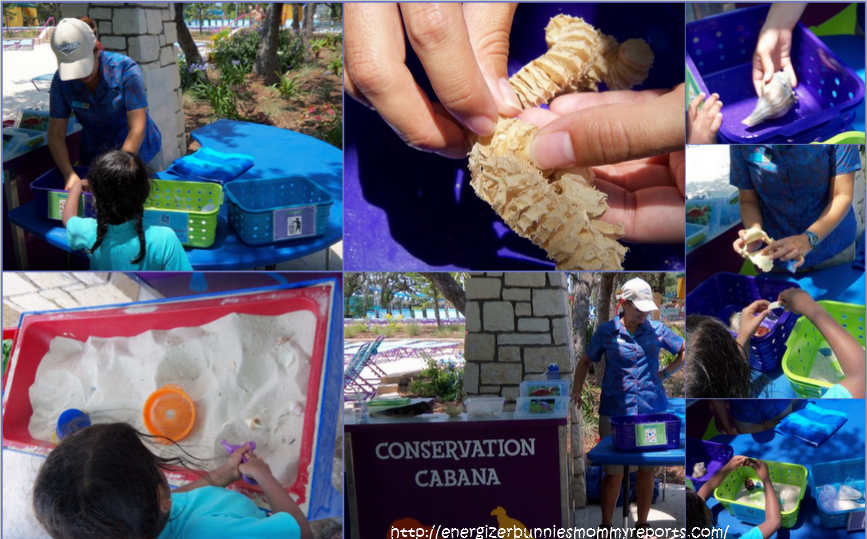 ..
And though it seems like we covered doing everything age- appropriate for the kids, in reality we didn't.
We still have a list of pools, activities and animal ambassadors, we didn't get to experience/meet. This is despite being at the Park all day!
.
5. It's all about the kids!
I know photographs are important and at the Park, your best bet would be one of those disposable, waterproof,cameras. Not your fancy-shmancy DSLR.  Unless ofcourse your plan is to just take photographs.
.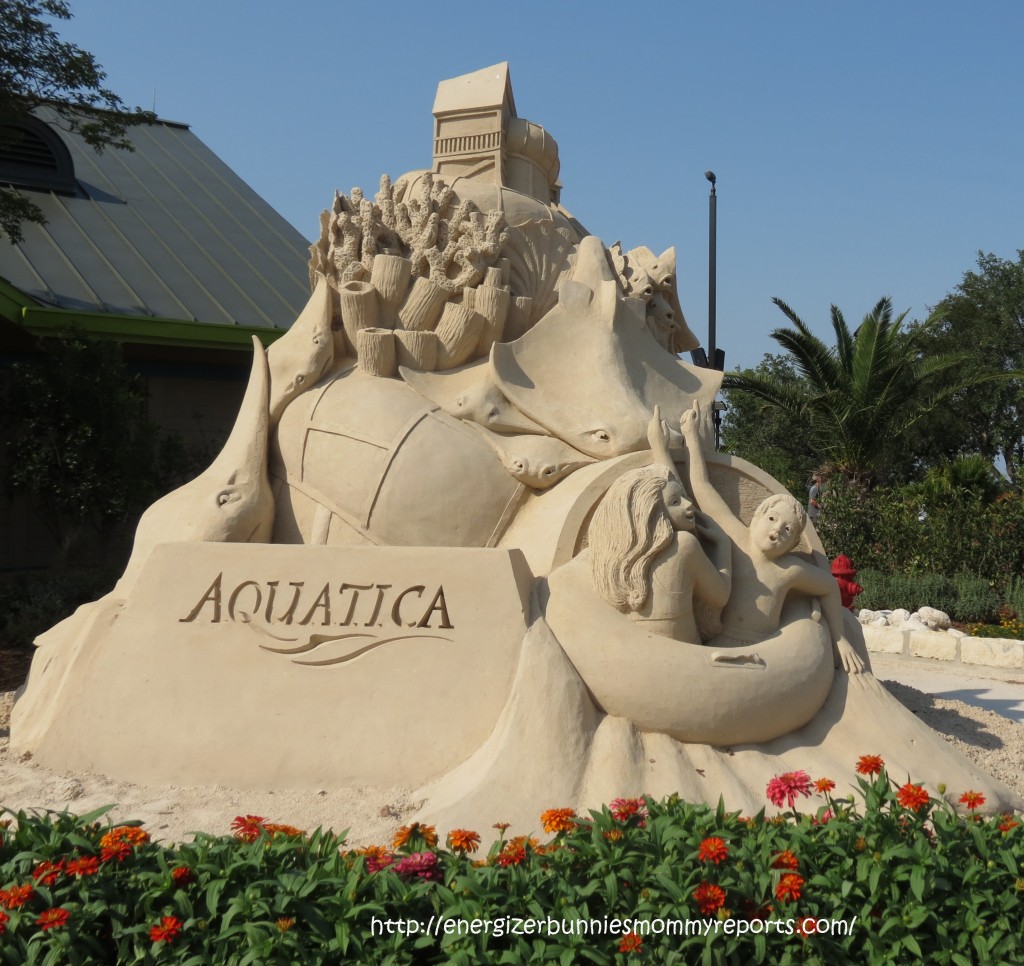 .
But honestly, here's my take on this… Aquatica was created with families in mind. For good quality, family fun.
That's why, this time round, I decided to take whatever photographs I wanted, while entering the Park. Once we reached the kiddies pool I stopped. My camera went in. My swimwear came out. And from thereon, it was just hours of crazy laughter, water fights, lazing around and lots of undisturbed family time.
.
I decided to focus solely on the kids.
And we created memories. Wonderful memories.
That's what Aquatica is all about.