Tinker Bell's Butterfly House …the highlight of Epcot's 20th Flower and Garden Festival.
This post contains editorial samples and/or affiliate links to products I recommend. While this adds no additional cost to you, I will earn a small commission on any sales made.
My children love butterflies. That love only escalated after their first "pets" led to loving and caring for beautiful Bella.
So when we walked by Tinker Bell's Butterfly House during Epcot's 20th Flower and Garden Festival in Walt Disney World, they were ecstatic.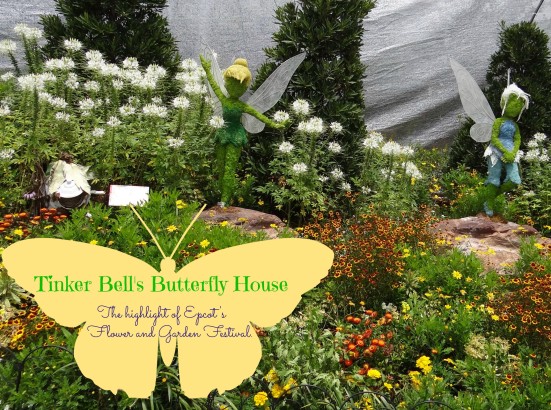 Stepping daintily into the enclosed, sheltered house the kids were filled with eager anticipation.
How many butterflies would they see in the House?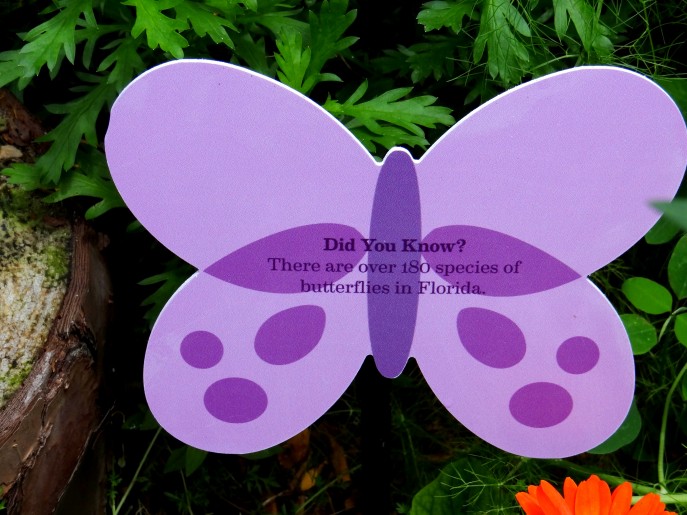 Would any land on their fingers? How would Tinker Bell tie into the garden?
As we ventured forth, a protected enclosure filled with chrysallides drew them to an awe-struck silence.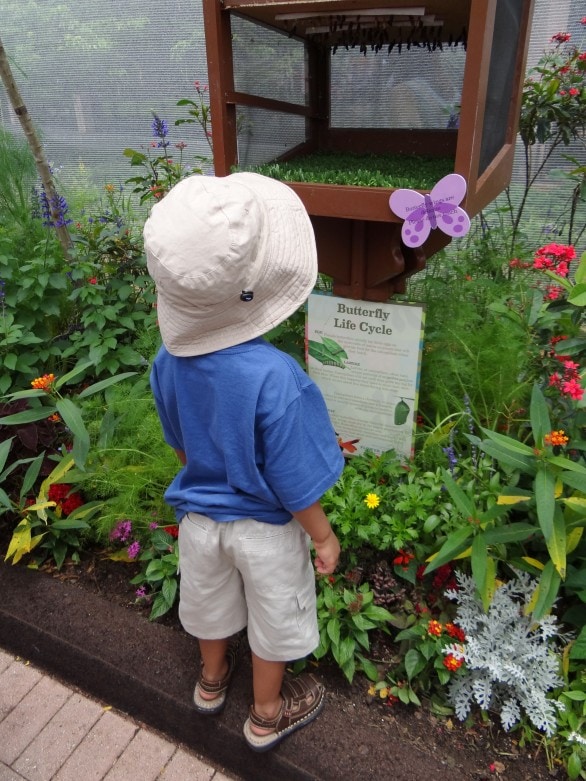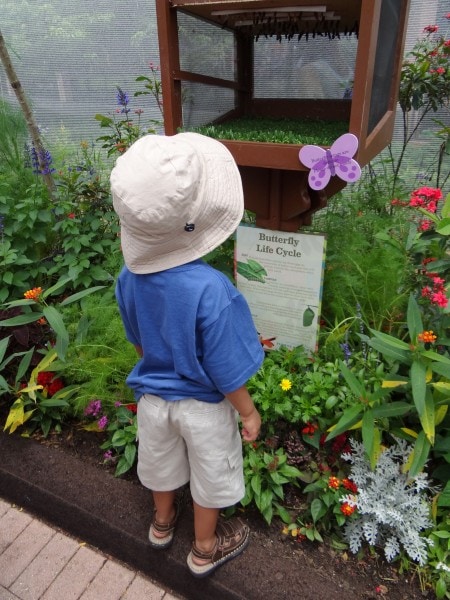 Having watched five chrysallides form with great effort, the kids appreciated how precious this stage in the butterfly's life cycle was and stood mesmerized.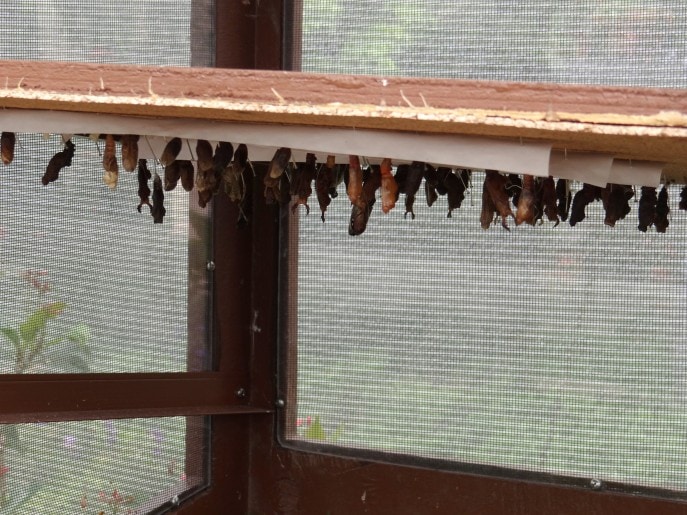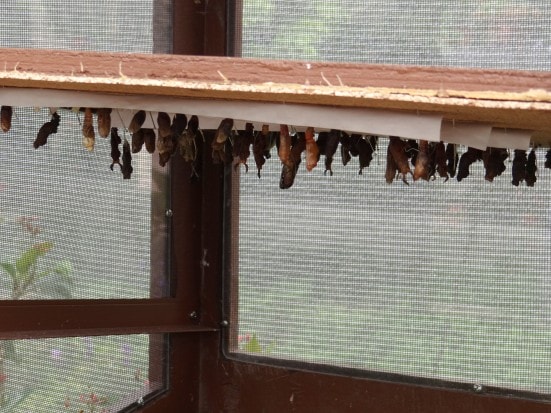 A fluttering butterfly quickly drew the kids away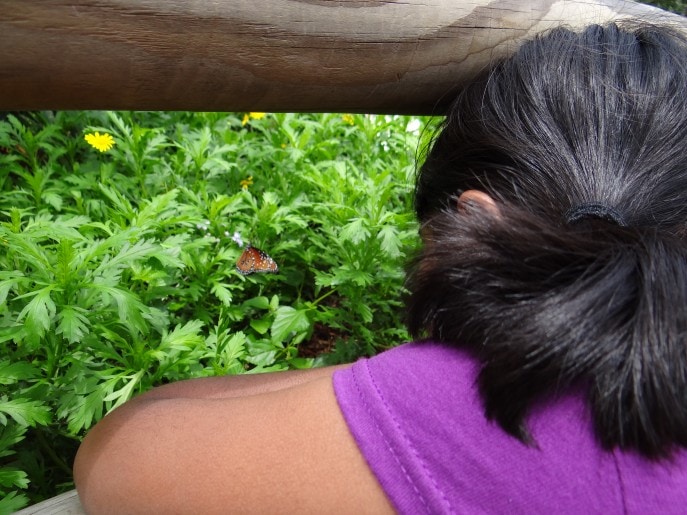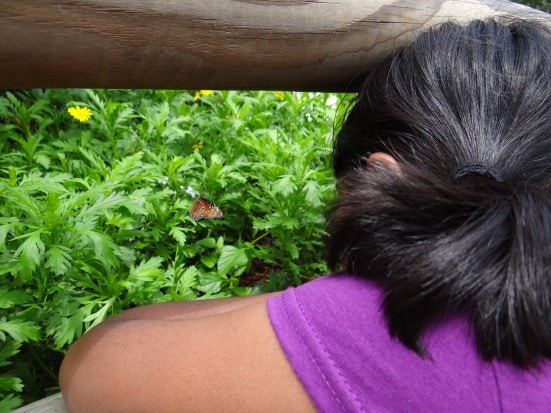 and my daughter was the first to have a little girl offer to transfer the butterfly on her finger, onto my daughter's. (You should've seen the look of joy on my daughter's face!)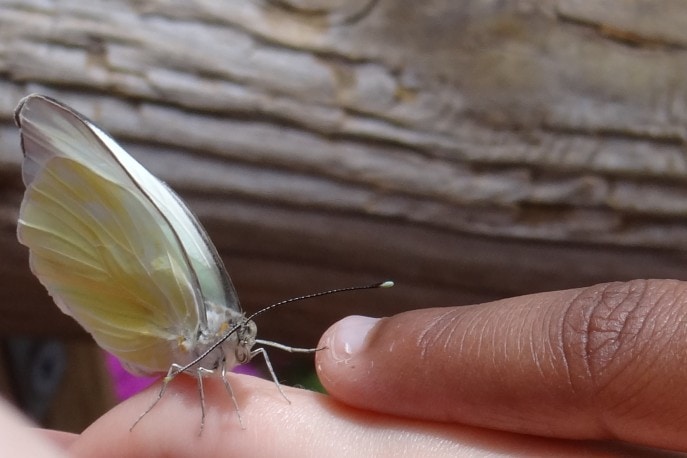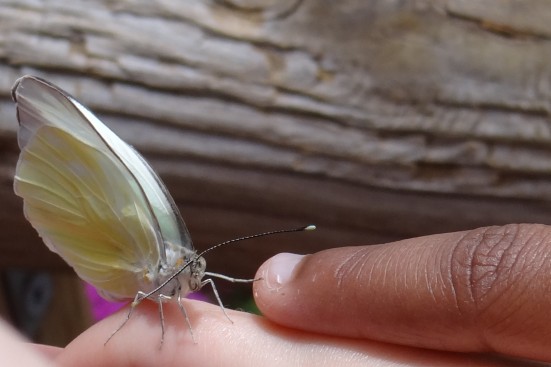 The Butterfly House wasn't just a beautiful home for the colorful winged inhabitants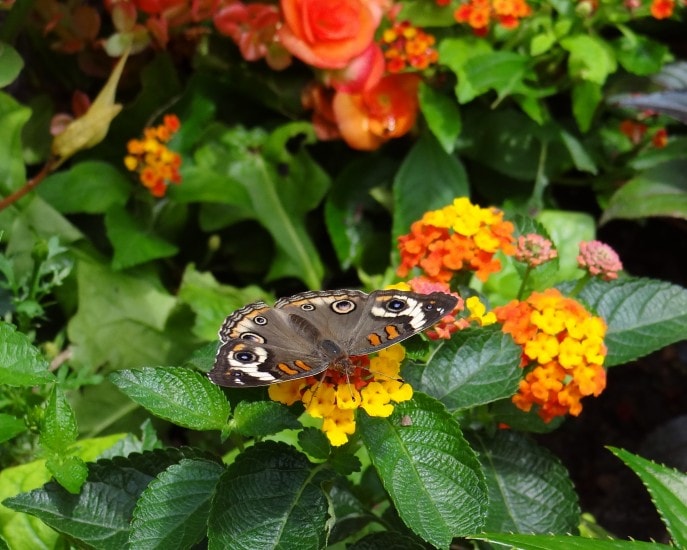 but also served as home to the gorgeous, floral sculptures of Tinker Bell's fairy friends.
Everyone from Vidia, Iridessa and Fawn to Rosetta, Silvermist and Terence were featured in stand alone exhibits through the House…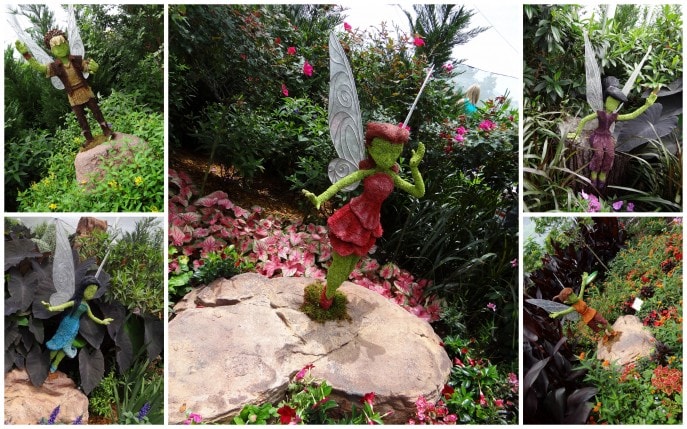 and the sisters, Tinker Bell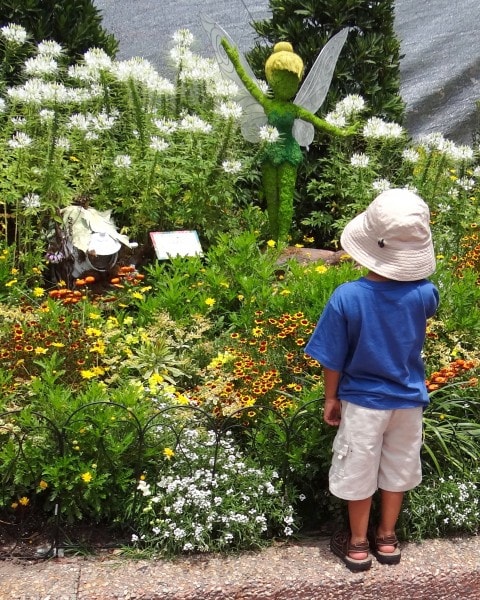 and Perriwinkle outside.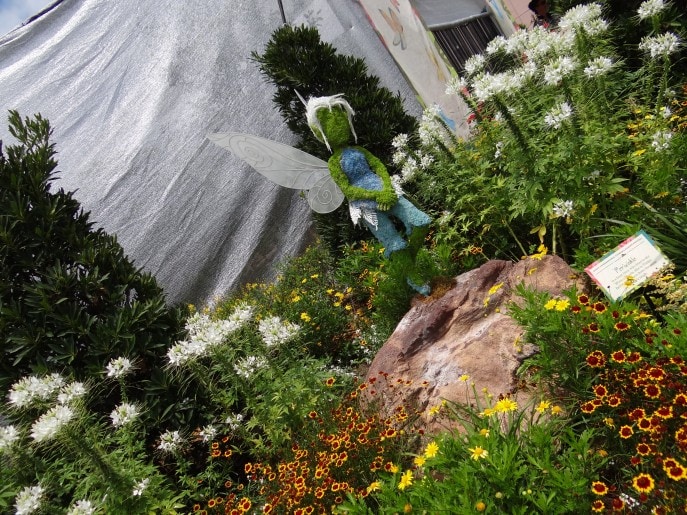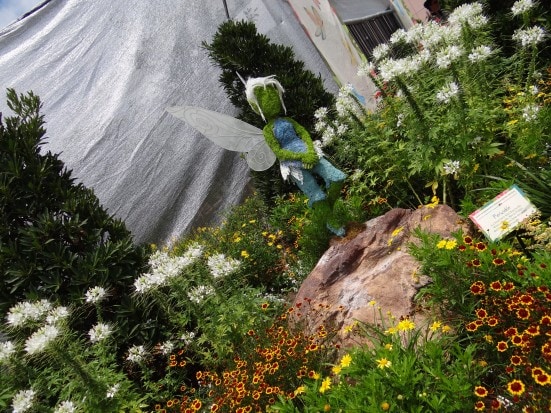 Not only did we drink in the floral masterpieces painstakingly created by Disney's gardeners but also had fun trying to spot out all the butterflies fluttering around in the House.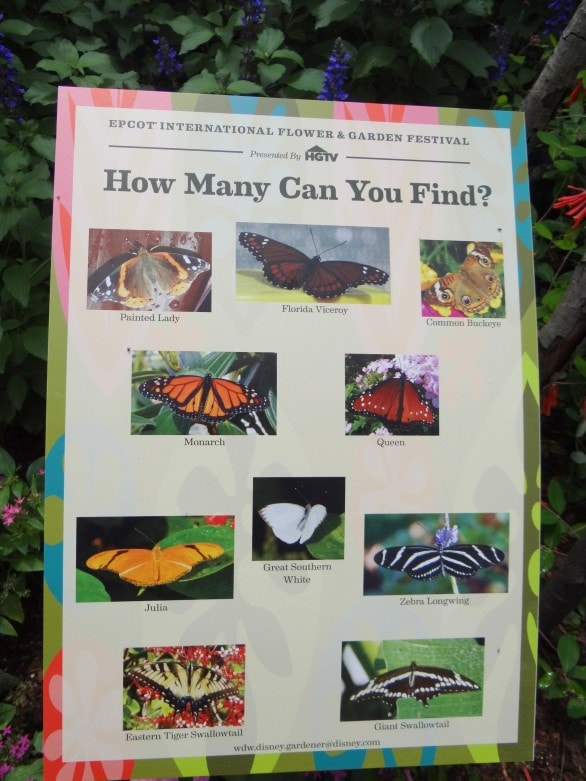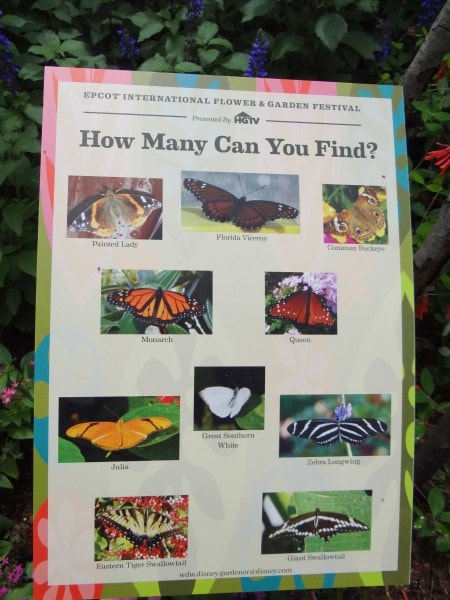 Our favorite was easy to spot!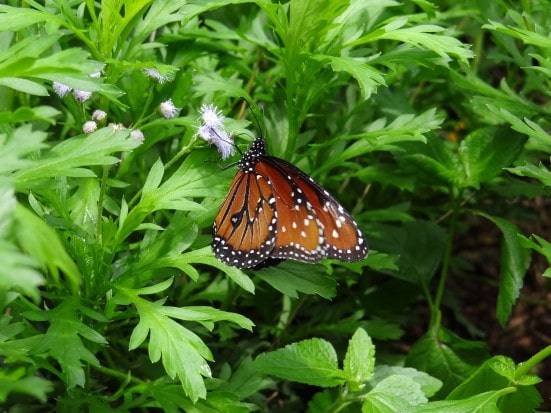 And thankfully after quite a bit of waiting, Hubs was able to help my little man get a Zebra Longwing to land on his finger.
Joy!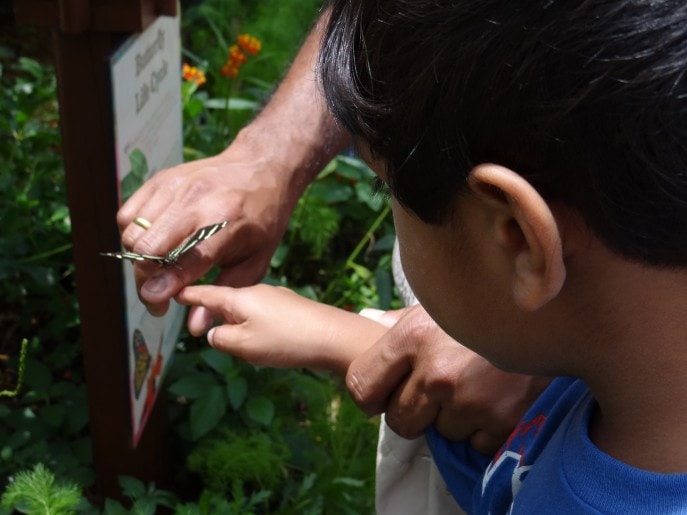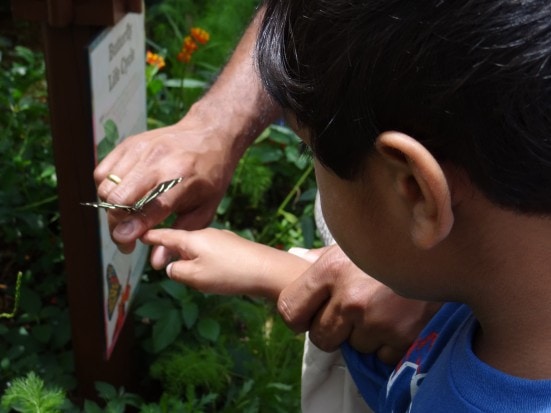 Inspired by how gorgeous the garden looked filled with butterflies galore and armed with the right advice,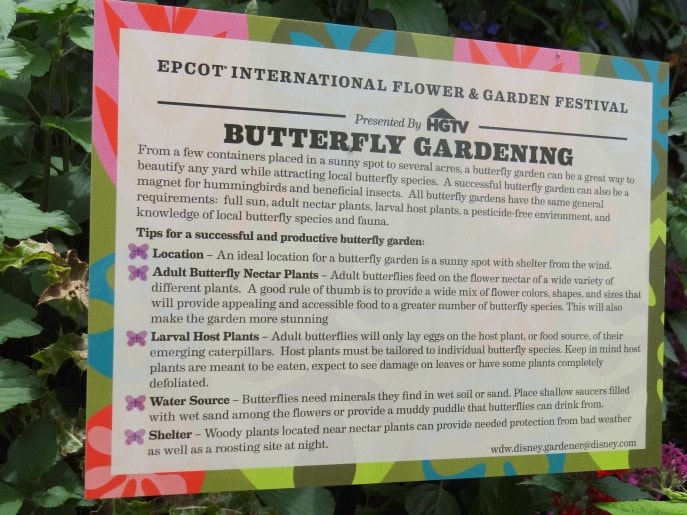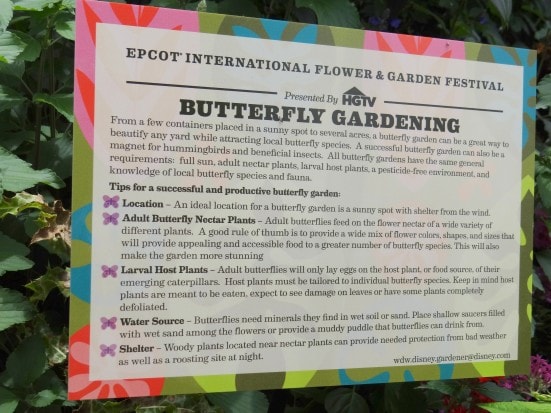 Hubs is all set to re-create a mini butterfly garden for the kids this summer.
Now if only we can get him to re-create something like this for near the walkway!