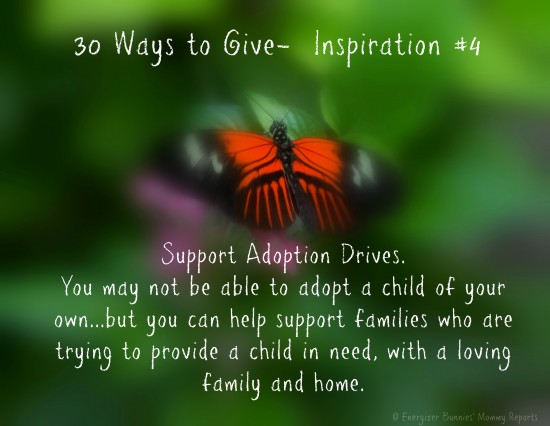 I'm always moved when I read about families opening up their all to give an orphan a home…
a real home…
one filled with love, security, the provision of all their basic needs…
and a family…
one who will stand by their side always.
My sweet friend Christina aches to hold her little Russian Princess in her arms, Ashlee her 2 boys and countless other parents stand in this seemingly long season of waiting.
The only thing standing in the way of them bringing home their little ones, other than paper work, is finances.
Will you help?
Sowing into these families' lives will bring so much joy to kids who would have never known otherwise.
True, you may not be in the position to consider adoption today…
but you can consider supporting it.
* Read more about the 30 Day Giving Challenge 2012 *