How to host a stress-free party for your child outdoors (+ Giveaway)
This post contains editorial samples and/or affiliate links to products I recommend. While this adds no additional cost to you, I will earn a small commission on any sales made.
This is a sponsored post for SheSpeaks/Rubbermaid®
We've been blessed with great neighbors who have kids around the same age as ours, so each evening, most often than not, they're outdoors playing. When my son turned 7 a few days ago, the only thing he really wanted to do was have a neighborhood block party to celebrate his big day.
It was honestly one of the most fun parties we've ever hosted and one of the most relaxed, for me!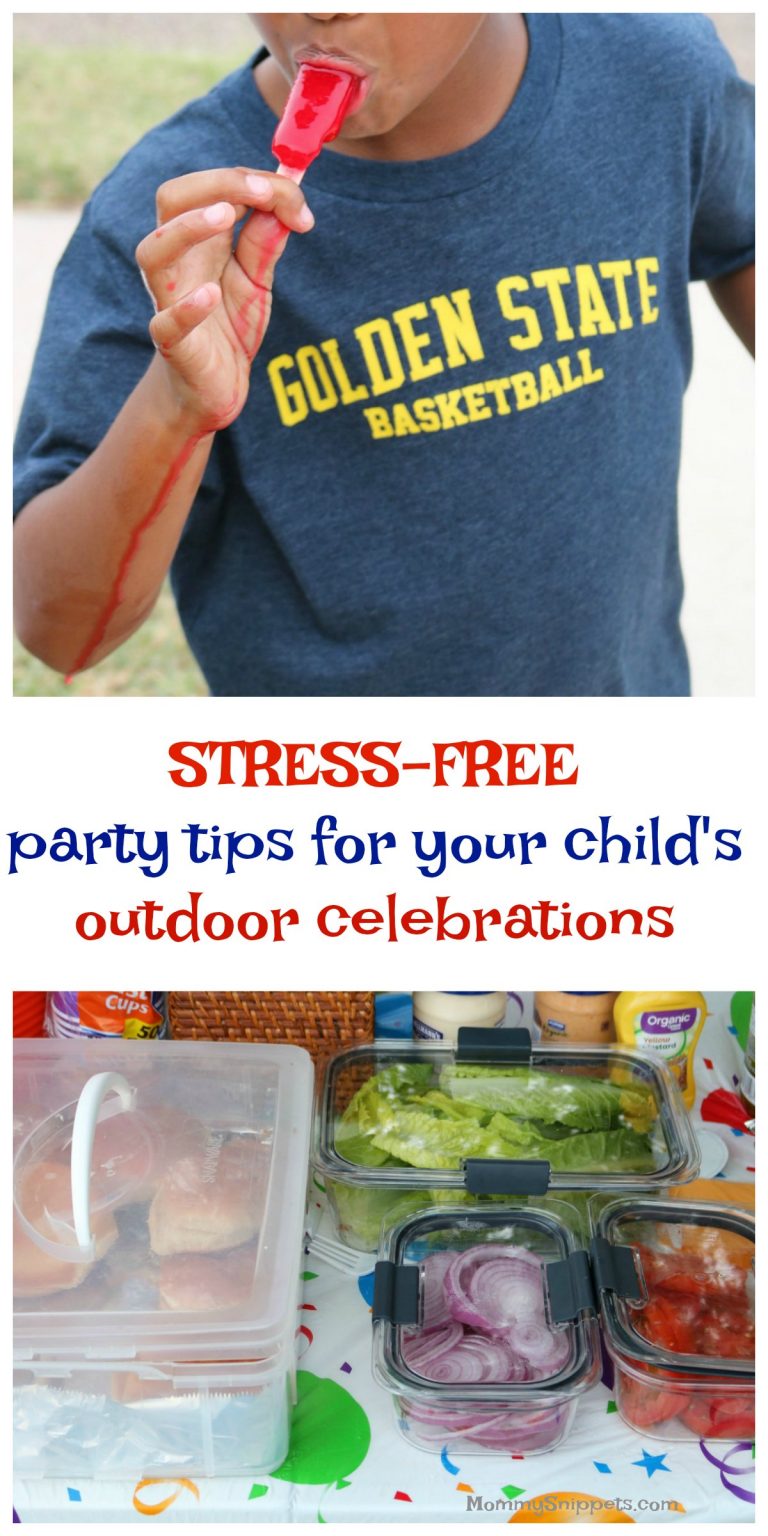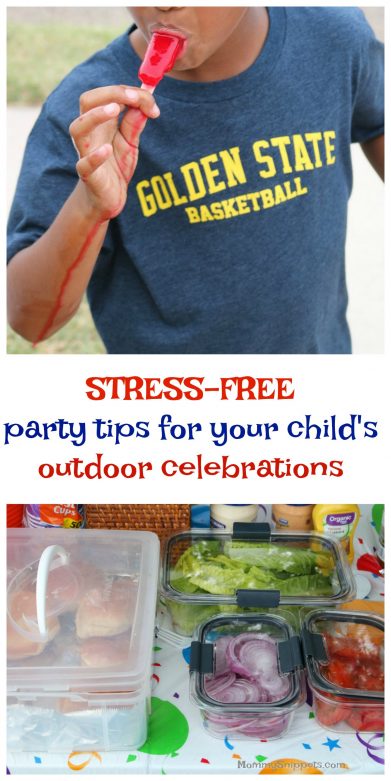 How to host a stress-free party for your child outdoors
Party Tip #1: Keep The Menu Simple
We chose to serve a simple pizza and burgers, with fixings, dinner menu. With the weather being warm and humid I've always had the issue of having my fresh produce wilt, except for this year.
The evening prior to the party I cut the lettuce, tomatoes, and onions, placed the sliced produce into separate Rubbermaid® BRILLIANCE containers, and stored the filled containers in the refrigerator.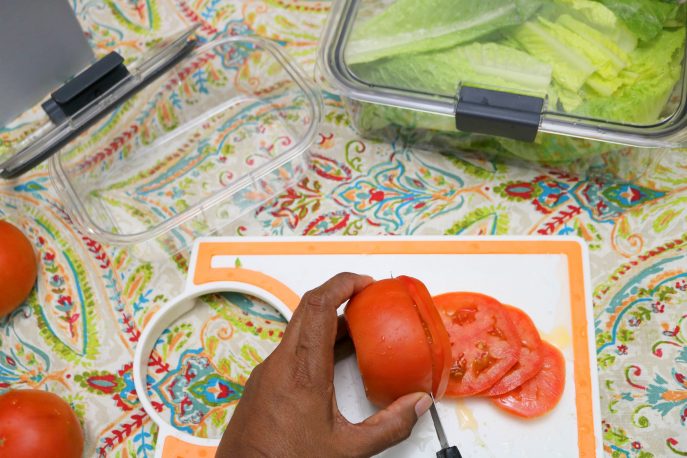 The containers were brought out while the party table was being set and stayed out till way past 10 pm that night.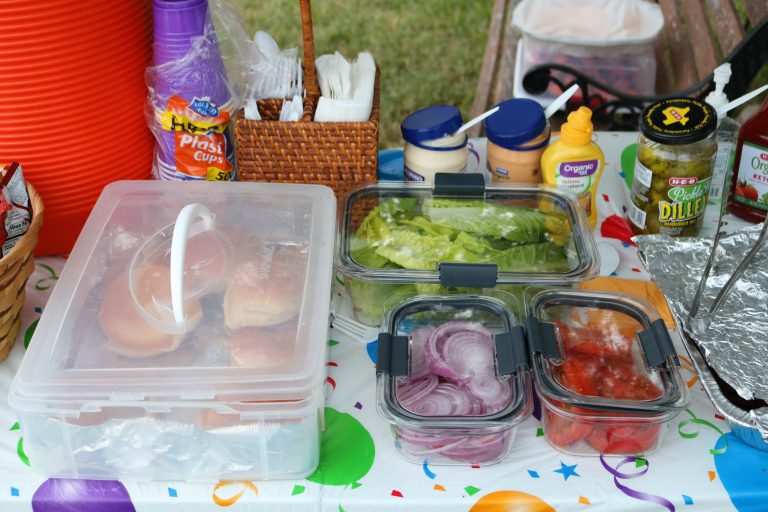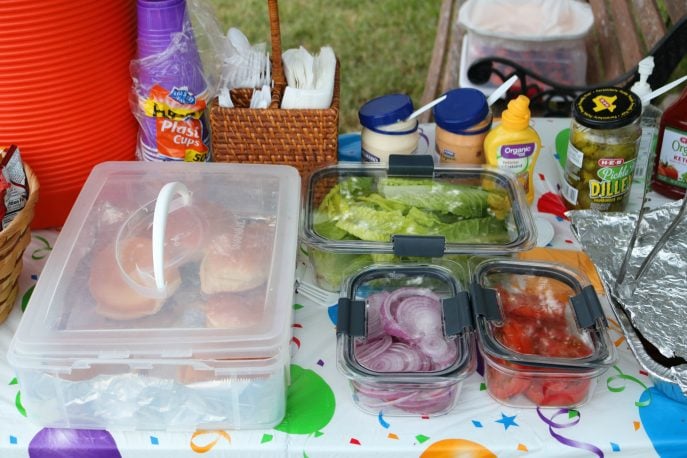 Everything stayed fresh, even though it was out for several hours and remained fresh a whole week after.
We also had homemade cupcakes, cookies, lots of water, juice and popsicles, that were a huge hit with all ages.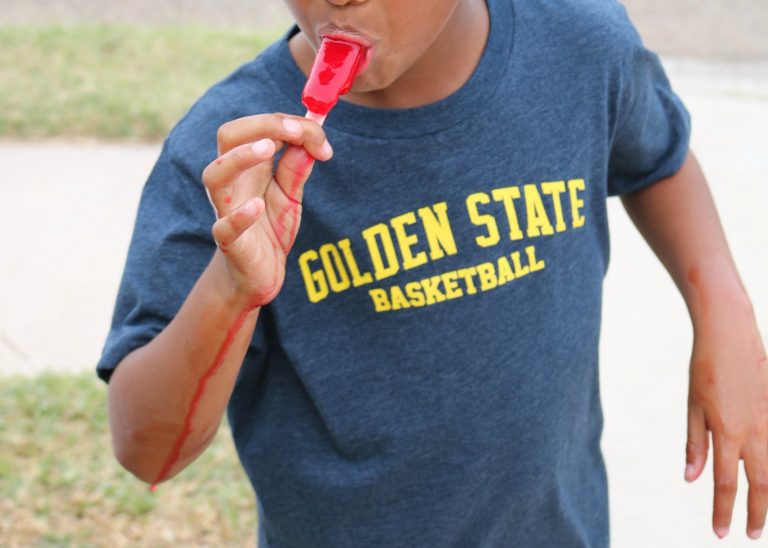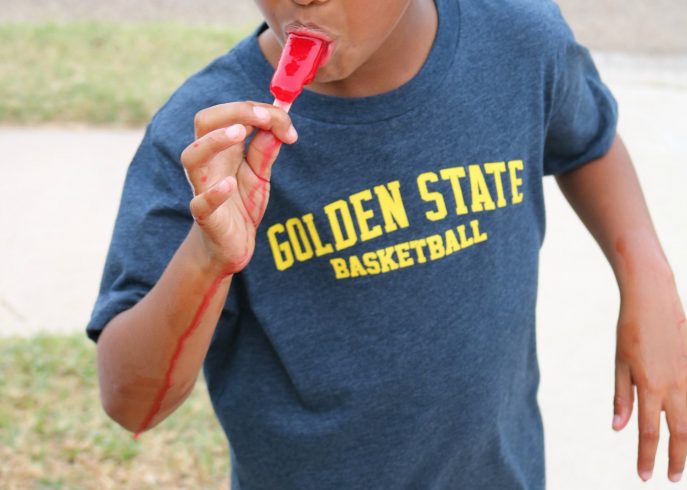 Party Tip #2: Hold Back From Organizing Games For The Kids
You read right! Allow the kids to be kids and enjoy the outdoors with free play. Don't feel like you have to organize party games because it's a birthday celebration. Relax and allow the kids to take the lead. Our kids broke out the bubbles,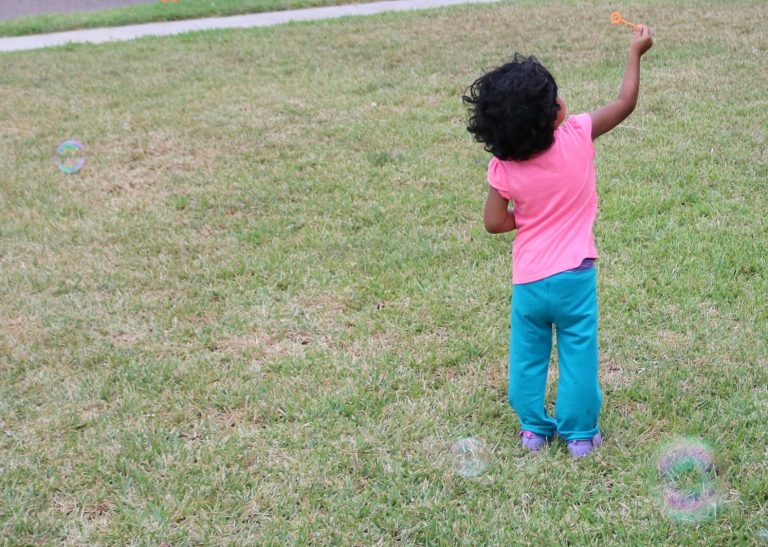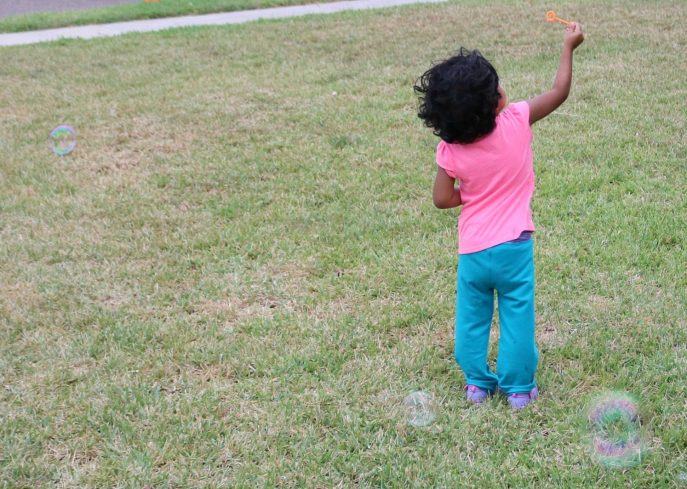 played tag, hide and seek, 4 square, basketball, soccer and hopscotch.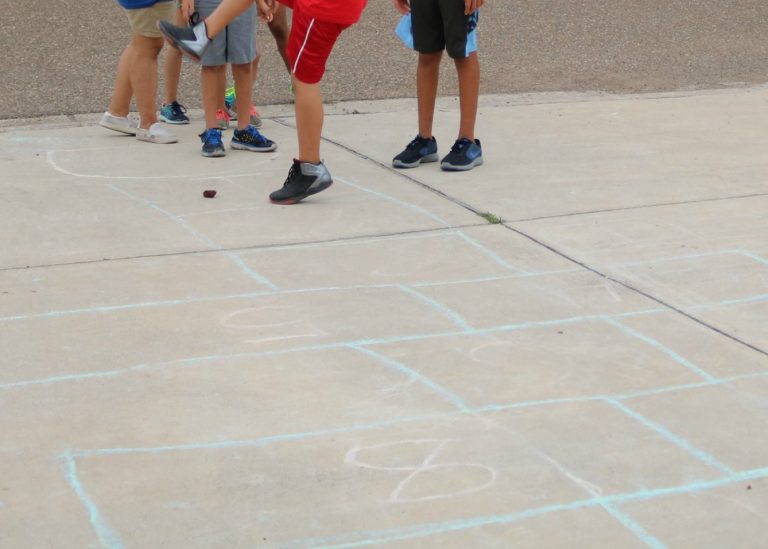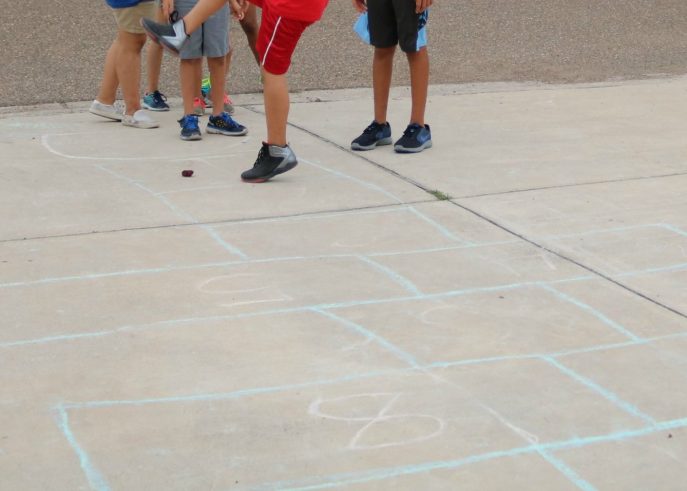 Party Tip #3: Accept Help
If you're the sort who likes to organize everything from scratch to finish, this will be a hard must-do to swallow. Allow your neighbors/family/friends to help in any way they want to. It was such a blessing to have our neighbors bring tables, chairs, water canisters filled with ice and even help set up and clean up at the end.
Party Tip #4: Prep In Advance
Whatever can be done the prior day to the party, finish it off early to avoid any last minute, chaotic running around.
Thanks to the containers, the produce/salad stays fresh even if cut/sliced the night before.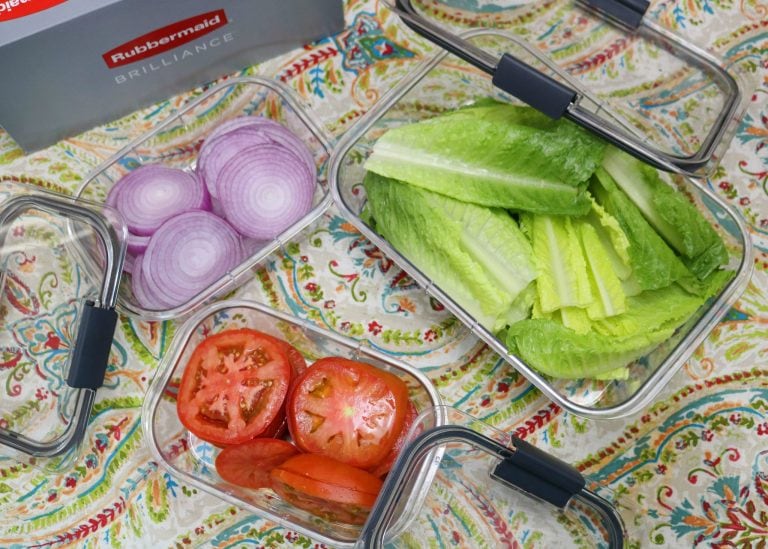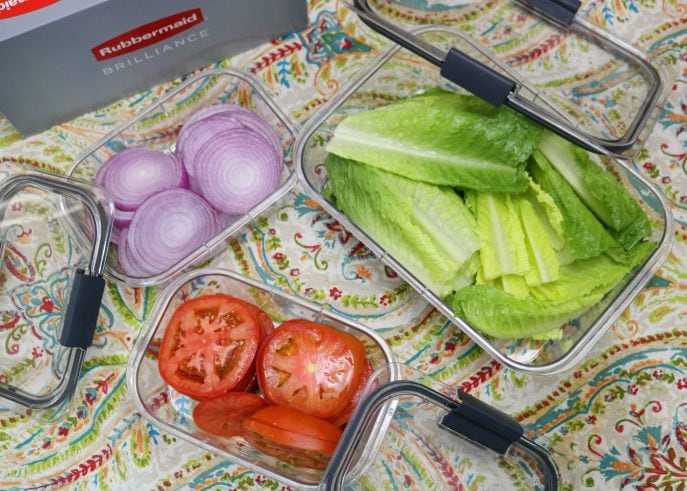 Four simple tips that promise for a great, stress-free outdoor party but I'm sure you want to learn more about my Rubbermaid® BRILLIANCE meal prep and food storage containers, right?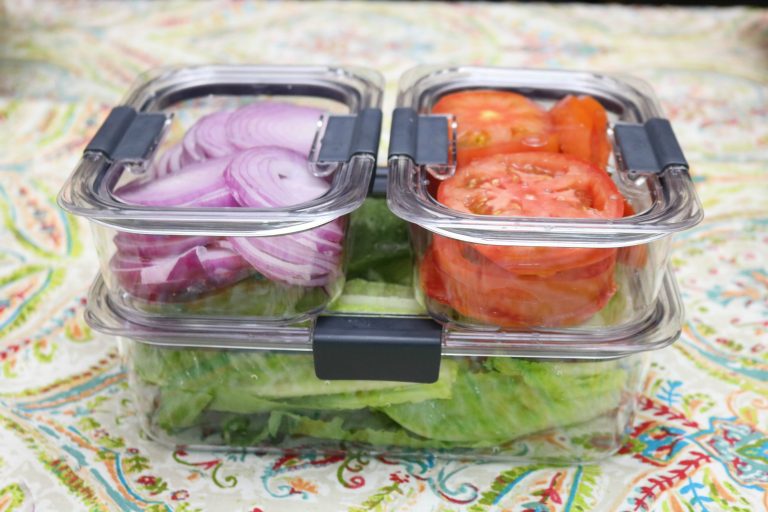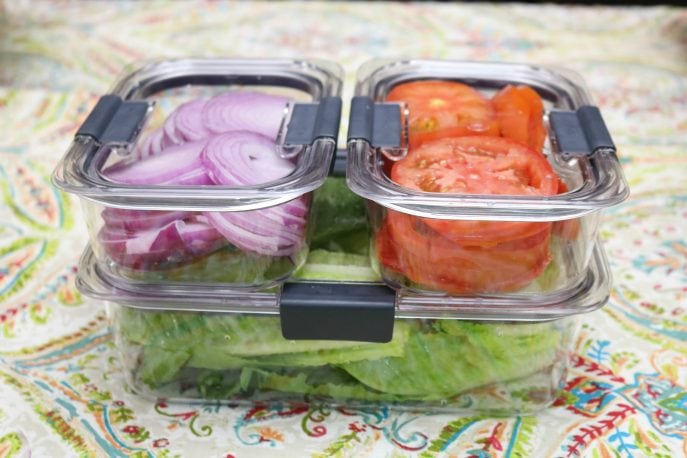 Available in multi-piece sets, the set we received includes 5 containers, of different sizes, with airtight, leak-proof lids.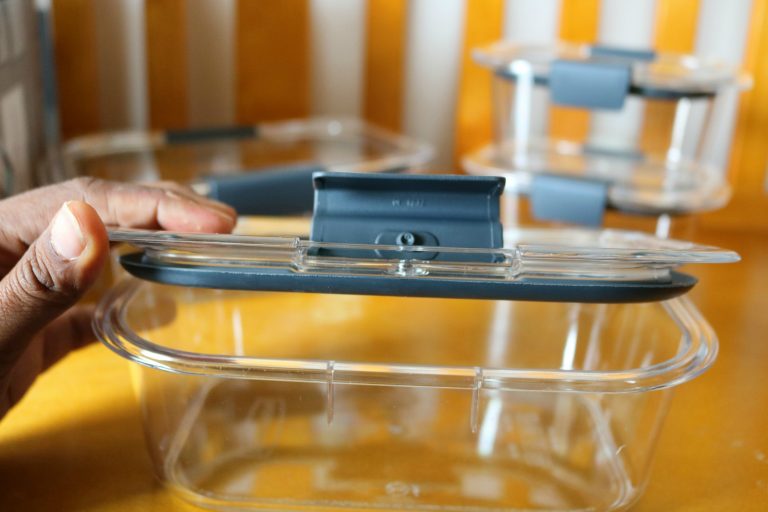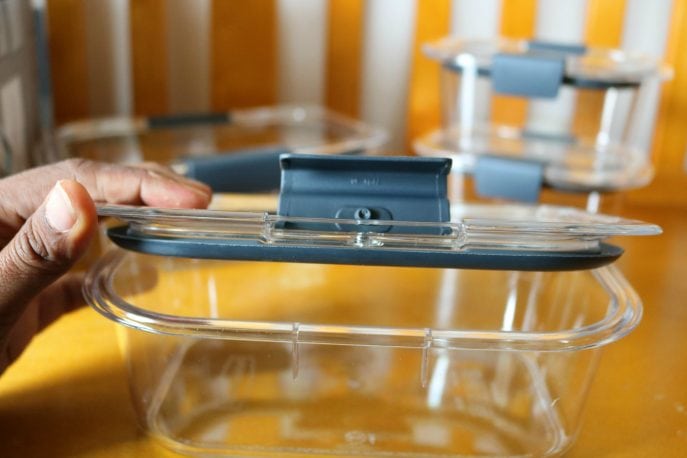 Each container is made in the US and is made with BPA free, heat resistant material, thereby making it convenient when using the same in microwaving food. The lids also have vents to ensure splatter-proof microwaving.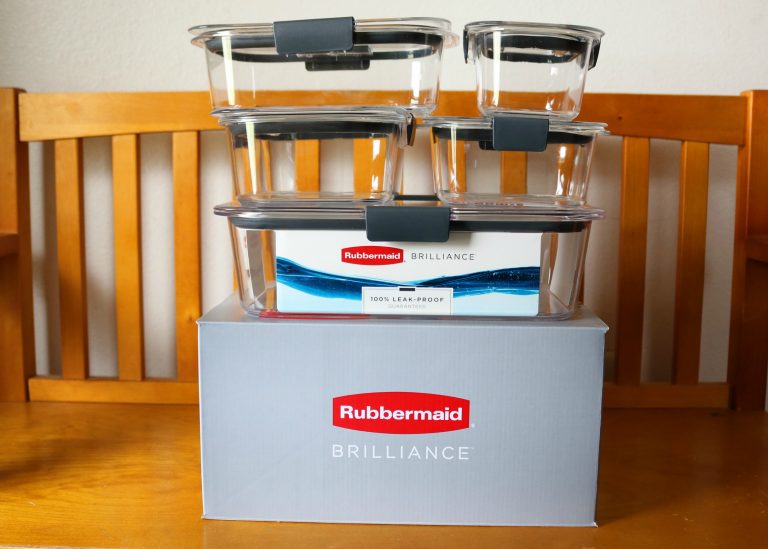 I also love that the stain resistant food storage containers nest well within each other, minus the lids, and stack compact in the refrigerator, when placed on top of each other.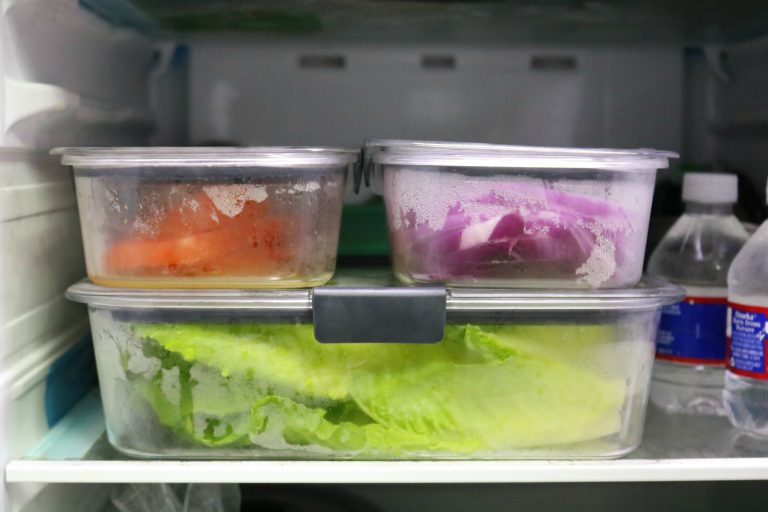 All set to plan a stress-free, outdoor, summer celebration? Don't forget to get your Rubbermaid BRILLIANCE food storage container sets before that!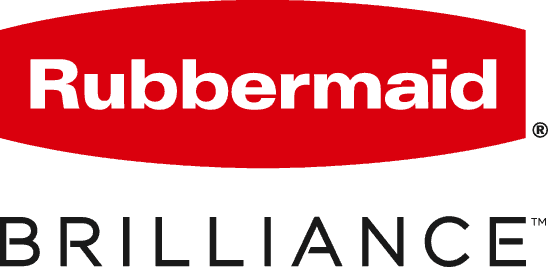 How would you like to win a Rubbermaid® BRILLIANCE food storage set?
Enter for a chance to win your own set, similar to the one featured in this article.
Use the form below to be considered eligible to win