Edited to include photos from Christmas 2018 morning and what my kids thought of their Squishmallows.
They're soft, cuddly and ever so cute. Kids have been falling in love with these adorable, collectible, toys from Kellytoy and ever since their debut in 2017, over 10 million have been sold in North America! (You can find these online and at national gift and retail outlets.)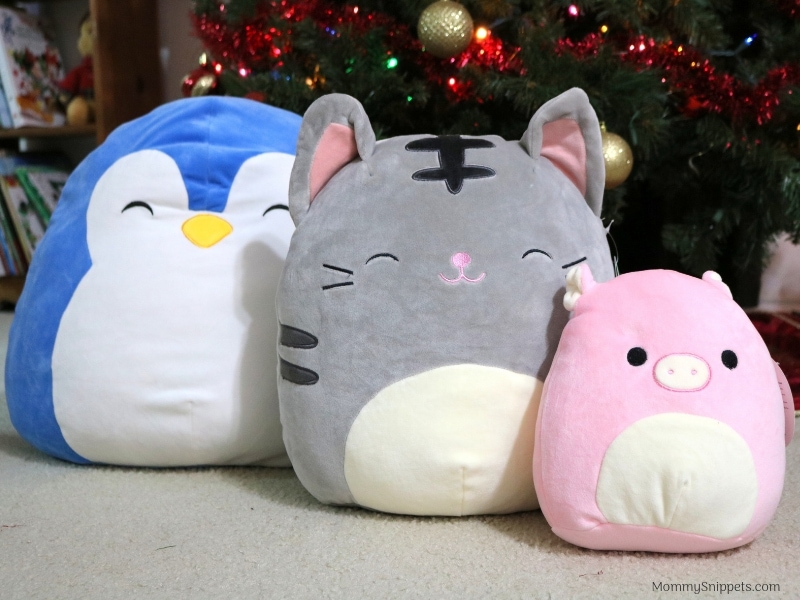 The softest plush toy your child will love
Squishmallows make great Christmas gifts for your child, irrespective of age and gender and the neat thing is they're priced between $5 and $30 depending on size…
perfect for any parent's/gift giver's budget!
Squishmallows are available in 50 different styles and honestly the bigger the Squishmallow, the more fun the toy.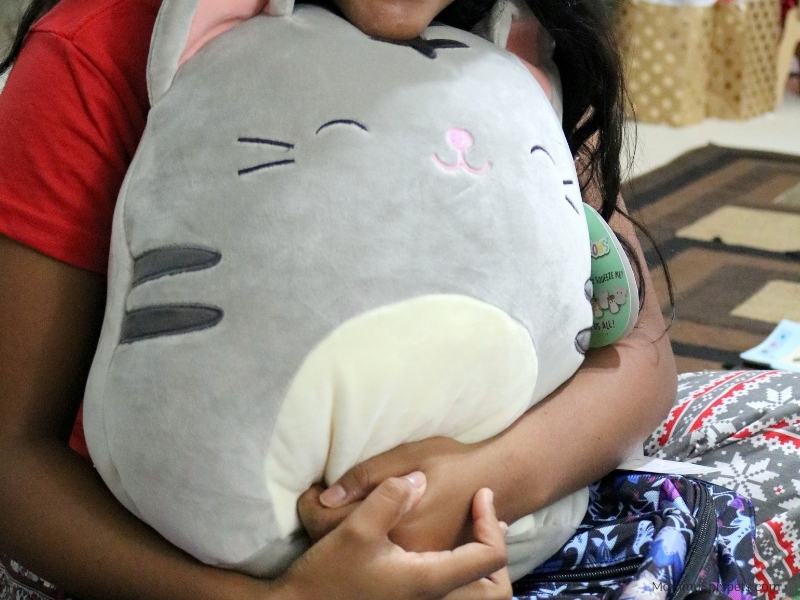 My older two have been using their Squishmallows as a cuddle pillow and head pillow in bed and while watching tv, and insist they're the most cuddly, soft, toys ever.
If you hop over to the Squishmallows site you will learn that each Squishmallow has a name and a personality, thereby making shopping for a Squishmallow all the more fun. My son was tickled pink his penguin Puff is a tech fanatic like he is always searching for the newest thing on the internet, loves building, extra marshmallows in his coca and has a hoot acting silly at times.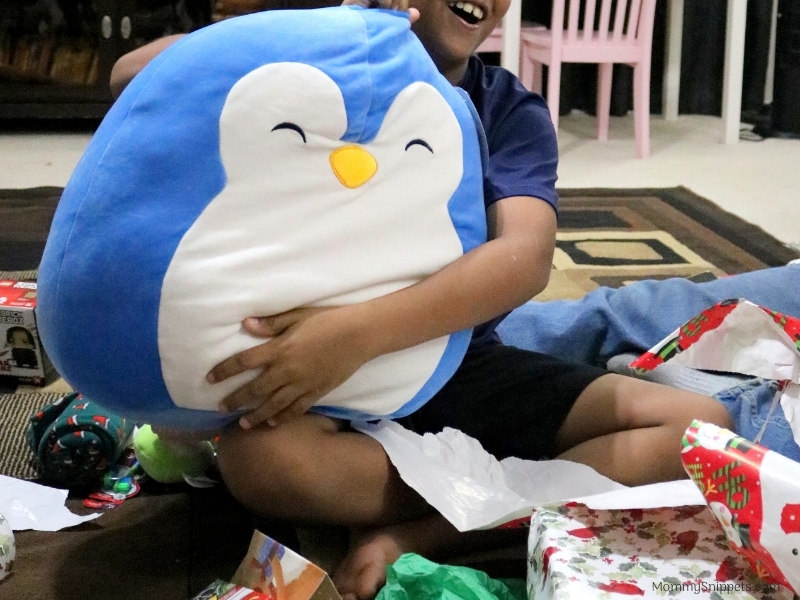 Anyone who knows my son would agree this describes him perfectly and you know what's crazy? We didn't look up Puff's personality before choosing to gift him to Little Man!
The mini clip-ons are great stocking stuffers that make cute additions to a child's backpack or even on a belt loop.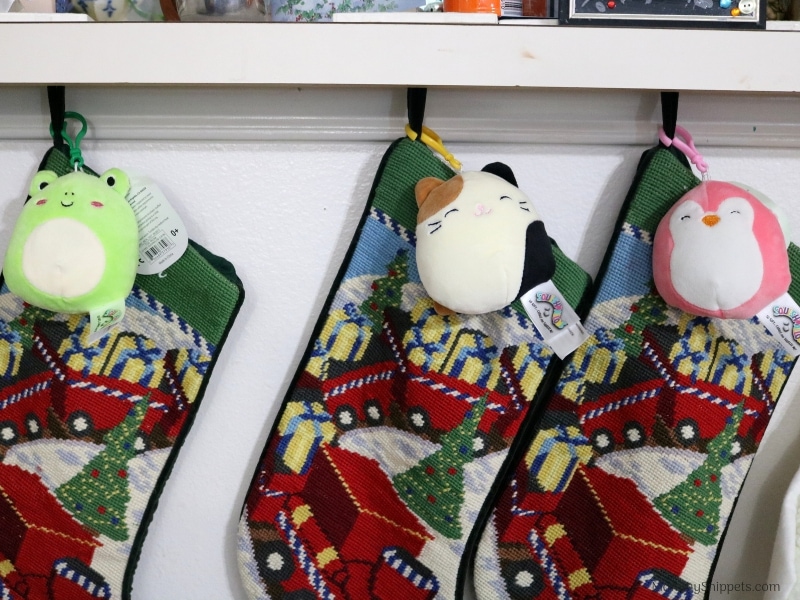 At 3.5″, these are the smallest in size, in the Squishmallows line while the largest goes up to 20″ in squishable, cuddle size.
Kellytoy has also shared they "receive letters, every week, about the medical benefits of Squishmallows, especially for people with anxiety and sensory issues or kids on the spectrum."
I really don't see these going away for a very long time. My kids have requested they receive Squishmallows for their birthdays next year and I may or may not have asked Hubs if I can too!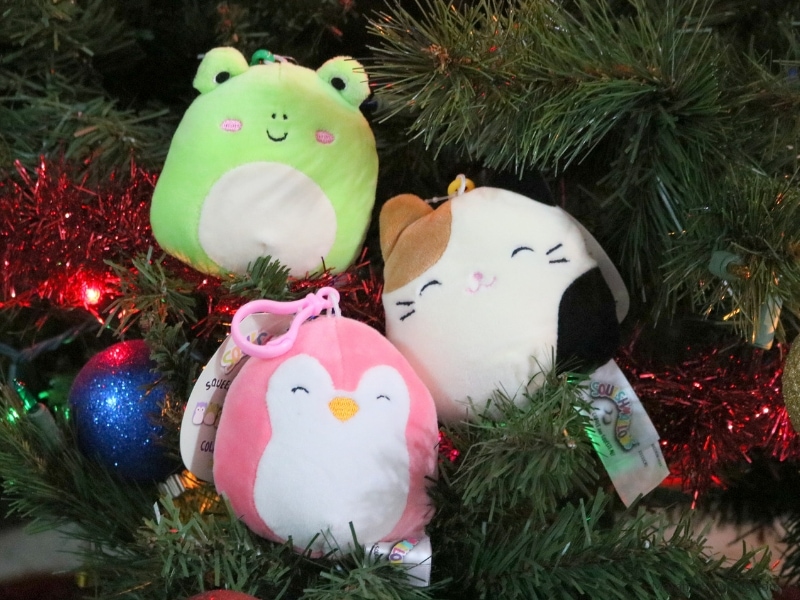 I'd love to hear from you. Hop over to chat with me on Facebook and/or Twitter