How to help a shelter dog adjust to her new home
This post contains editorial samples and/or affiliate links to products I recommend. While this adds no additional cost to you, I will earn a small commission on any sales made.
This post is sponsored by © Nature's Recipe, LLC., all opinions are my own.
January 2017, we opened our hearts and homes to an active little puppy who, for the first few months of her life, knew nothing more than the confines of our local animal shelter. Bringing Jingle home was an answered prayer for our children and while excitement levels were at a peak, we recognized she needed more than just love and fresh air to thrive.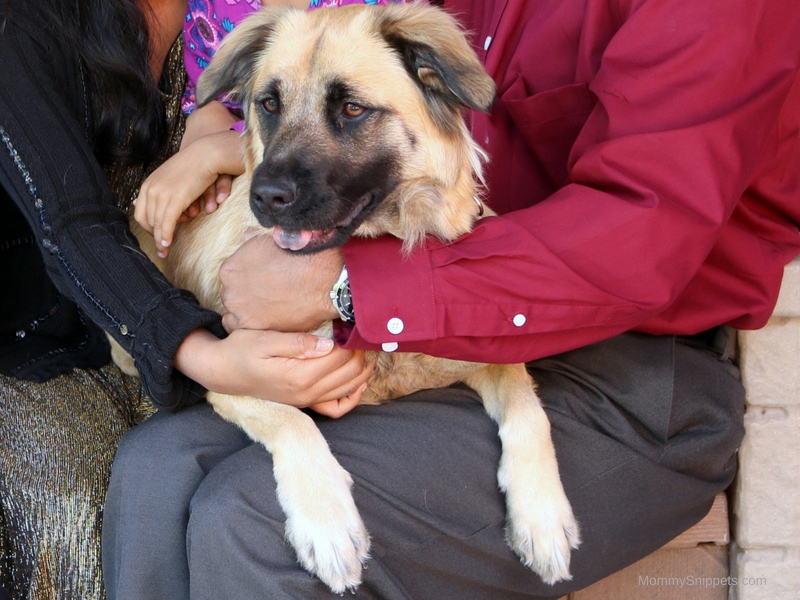 Adopting a dog from an animal shelter is a life-changing experience not just for the dog, but also for your family. She becomes more than just the family pet…
she becomes family.
How to help a shelter dog adjust to her new home
There are several things our family did to help Jingle adjust to her new surroundings. These helped her settle in quickly and make herself right at home.
Designate an area in the home to be her corner/space
If you have young children in your home, they will, more than likely, want to be around their new "paw-some" buddy around the clock. While dogs love being around people who love on them, there are times when they will want some "me" time. In our case, we introduced Jingle to her dog bed and reminded our youngest that Jingle needed to rest any time she got onto her bed.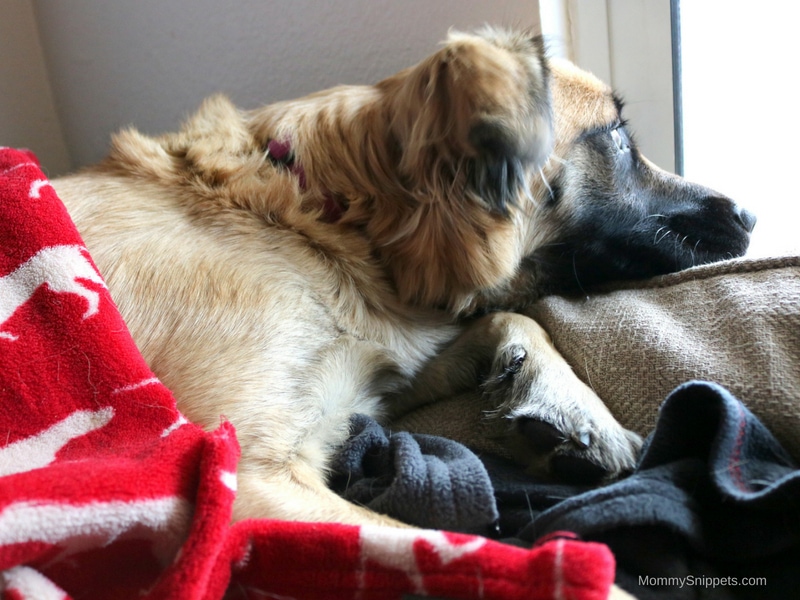 You don't need a dog bed, 1 or 2 sheets in a corner will work just fine. It just needs to be a place your dog can call her own.
Slowly bring a transition to your dog's diet
It's important to remember to gradually bring a change to your dog's diet when you bring her home. For the first 3-4 days to a week, feed her the same brand of dog food she would be fed at the shelter. After that, slowly introduce a new brand of dog food to the food she is familiar with, mixing it together for another 3-4 days. If you find she doesn't eat the food, mix in another brand the next day. After a few days when you see she's comfortable, graduate her to the new food altogether.
While choosing dog food, it's important to keep in mind the size of your dog, breed and of course, nutritional balance.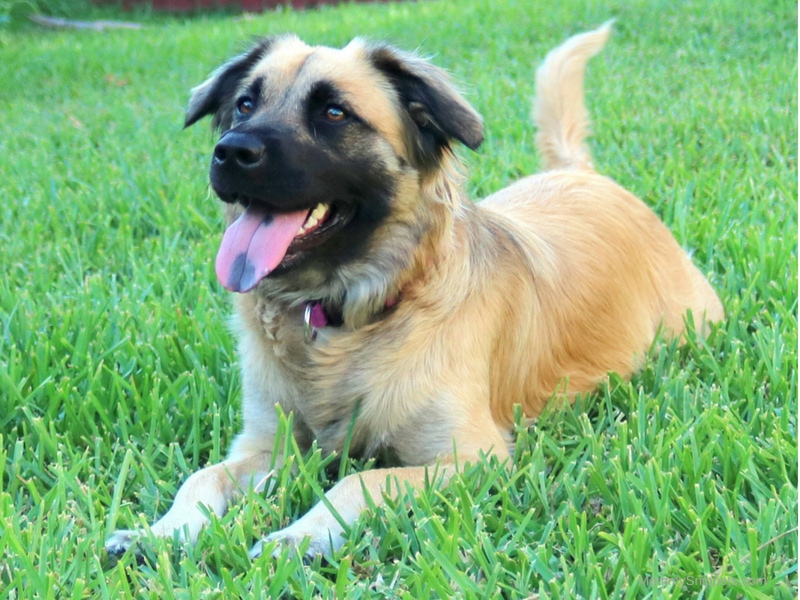 Jingle will soon turn 2 (in human years) and we recognize she loves variety in her diet. Being a medium sized dog (she's a mix between a Chow Chow and a German Shepherd) we buy food suited for small breed dogs as well as larger dogs. (The kibble is smaller for small breed dogs and one reason we like smaller kibble for Jingle is because she has a habit of wolfing down her food. We like alternating between the two to keep her alert.)
We recently introduced her to a grain-free diet from Nature's Recipe® and yes, while grains are missing (no wheat, soy or corn), nutrient dense sweet potato and pumpkin are added to chicken, providing her with the wholesome nutritional goodness she needs.
Nature's Recipe has been feeding dogs for over 35 years now, priding their high-quality products with no soy protein, artificial flavors, or preservatives. The main ingredient in all their products is either lamb, chicken or salmon and being grain free, is also much easier for dogs to digest. Vitamins, minerals and nutrients are the only additional add-ons to all products, making this a premium choice when shopping for dog food.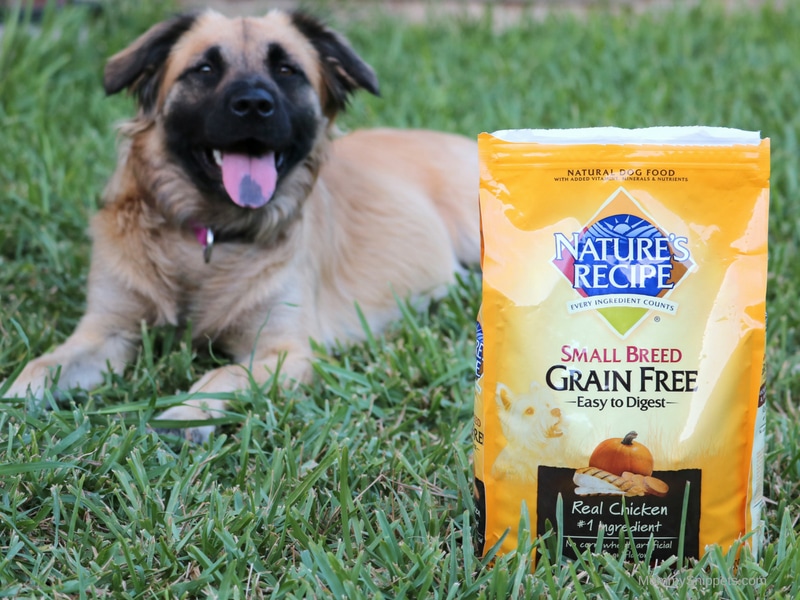 Ensure she stays hydrated
Change out bowls of water frequently especially if the weather is hot. We've noticed Jingle doesn't like drinking water from her bowl outdoors during the day as the temperature gets quite hot. To ensure she keeps drinking water, we change the water from her bowl, outside, at least twice in a day. She's also a big fan of drinking water from the water hose!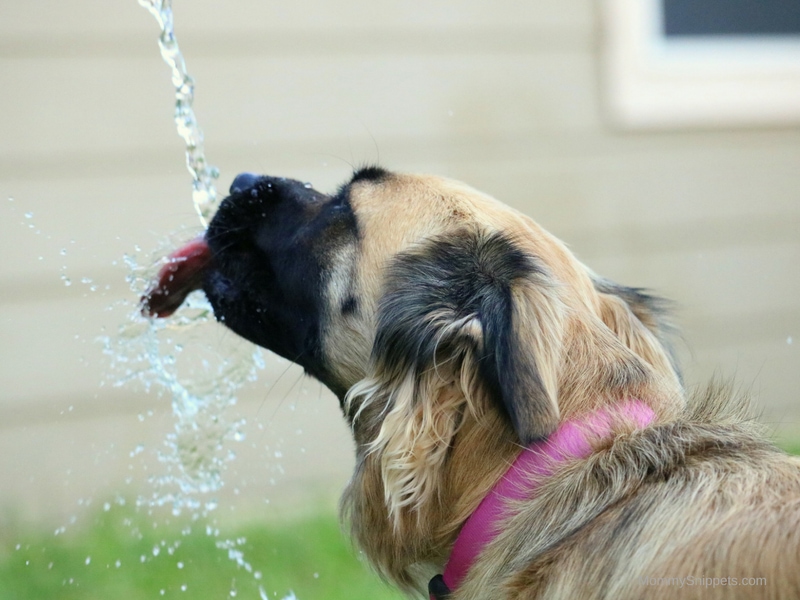 Potty train and housebreak your dog
Crate training is always a great way to do this. In the beginning, start by taking her out for 5-6 scheduled potty breaks outdoors. Gradually taper down the frequency and allow your dog to explore her surroundings in the house. Remember if she soils her crate, clean the crate immediately and yes, each time she relieves herself outdoors, shower her with lots of praise.
Encourage daily walks and outdoor play even if your dog is mainly an indoor dog.
Keep your dog healthy and active with daily walks (they don't have to be long. Walks are also a great way to bond with your dog, one-on-one) and outdoor play.
Jingle has always been an explorer. Even as a pup she would go rummaging for dry branches and go scampering through the backyard, back and forth, with her tail wagging with joy. Fetch remains a favorite game and walks with Hubs is always treasured.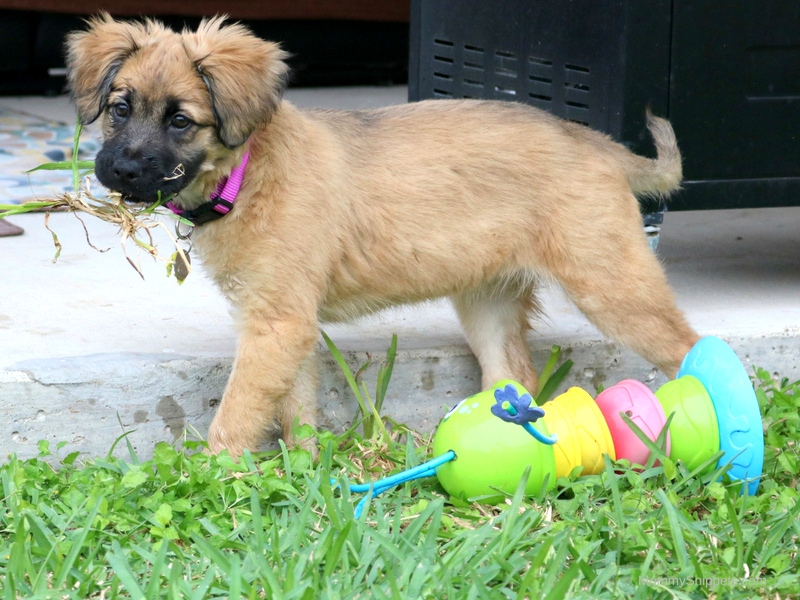 Not much has changed. Dried branches are still a favorite toy and she loves chasing butterflies, going on long runs with Hubs, and playing fetch with the kids. She remains her happy and playfully active ol' self.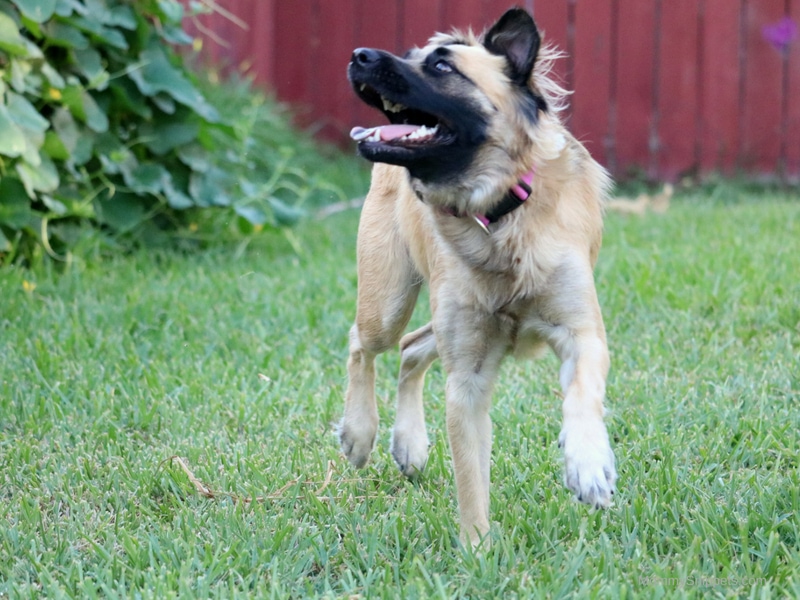 Shower her with love, love and more love!
The one sure-fire way to ease a shelter dog into her new fur-ever home is to shower her with lots of love. Jingle knows this only too well. The cuddles, hugs, belly rubs are never ending!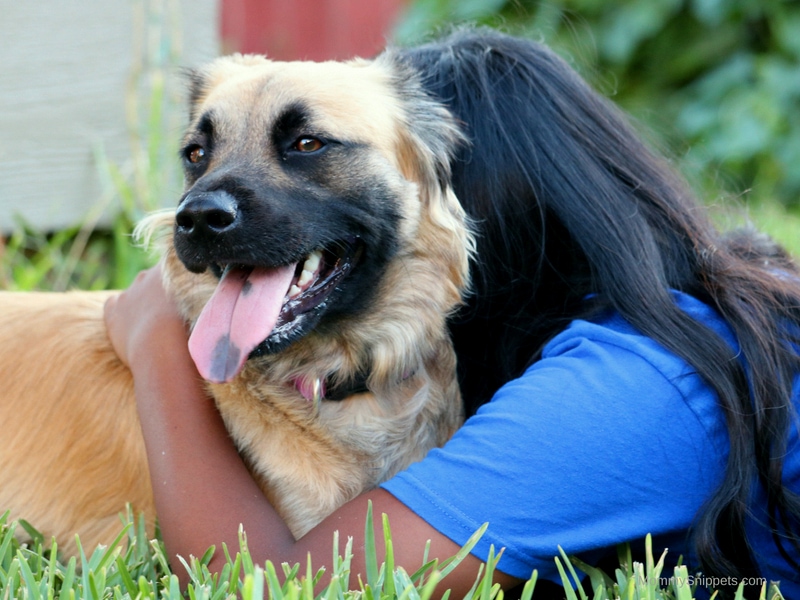 And she reciprocates it all with warm, slobber filled licks and ecstatic circular motion tail wags.
Everyone says we've changed her life and saved her from being another statistic at the shelter. But the truth is, she has changed our lives in a big way.
Our family is complete with Jingle and we couldn't think of life without her.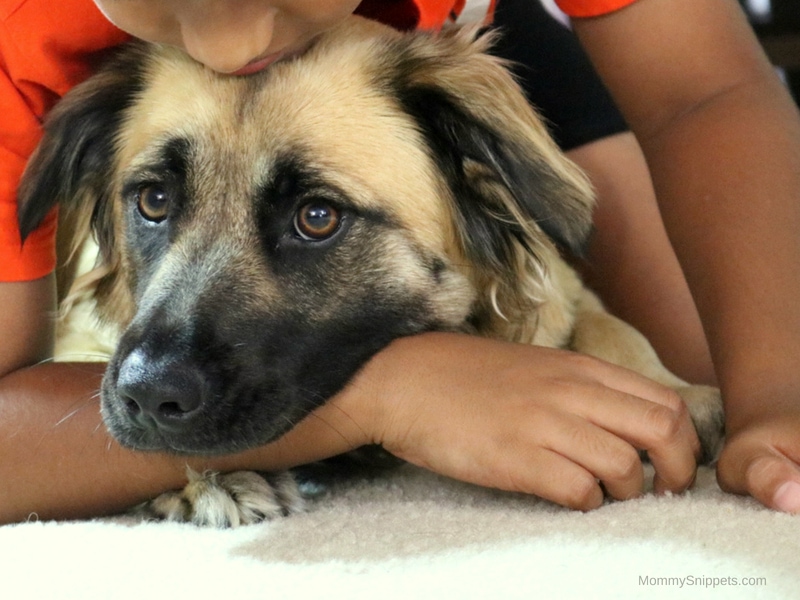 Would you consider opening your heart and your home to a shelter dog?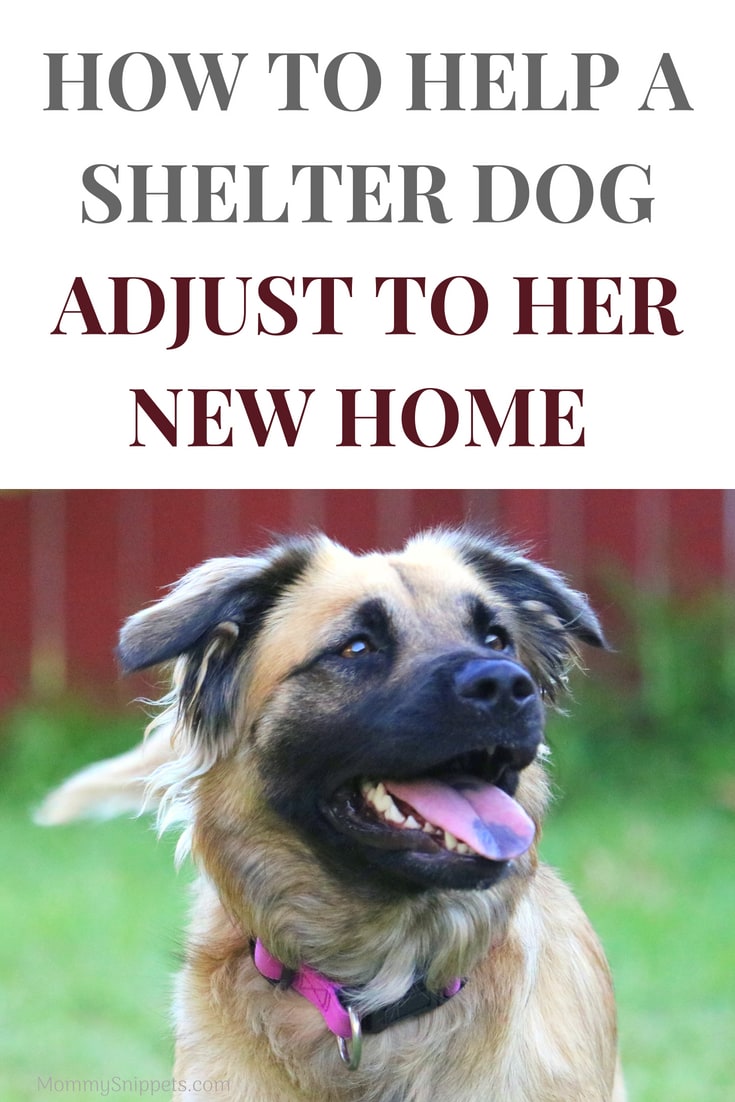 I'd love to hear from you. Hop over to chat with me on Facebook and/or Twitter