Traveling with children can be challenging if your child isn't used to sitting buckled in the car for hours on end. Based on experience, these tips should help make that road trip a little easier on your child.
How to make a road trip more comfortable for your child
Seat Pets
These sweet, plush toys are more than just cuddle buddies for those long road trips When attached to your child's seat belt they help keep your child's head from flopping over when they nap. Seat pets come with zippered compartments that can also hold small toys, tissue or even a child's water bottle and a few snacks.
Seat Pets Pink Cat Car Seat Toy
Seat Pets Minions Car Seat Toy – Kevin
Seat Belt Animal Pet – Ladybug
Seat Belt Animal Pet – Monkey
Sun Shades
Keeping the sun's glares away will make driving through the day less cumbersome. I recommend using the edge to edge stick on shades and the roll up ones for additional shade. (I still remember the one road trip we forgot to carry the sun shades along and how we draped towels to block the sun out. Groan!)
Car Sun Shade for Side and Rear Window (3 Pack) – Car Sunshade Protector – Protect your kids and pets in the back seat from sun glare and heat. Blocks over 97% of harmful UV Rays – Easy to Install
Car Window Shade – (3 Pack ) – 21
BRICA 2 Piece White Hot Sun Safety Shades
Baby Sunshade for Car (Pack of 2) DEDC Car Side Window Sun Shade for Baby Kids Block UV Rays and Offer Sun Glare Protection
A light blanket, a favorite cuddle toy, and small pillow
Having these in the back, for additional comfort, especially during nap time, helps. My son feels cold on road trips while my older and younger daughters don't. He now knows to make sure he carries a light jacket or a drape-on sheet to keep warm while on the road.
Seat Organizers
These help keep books, toys and puzzles in one place, at convenient reach. Dependent on whether your child is traveling solo in the back or with another sibling, between the seat storage holders are also helpful.
Tik-Tik Pu Leather Seat Back Organizer for Car – Black
Backseat Car Organizer – Kids Toy Storage – Comes with Visor Organizer
Car Seat Organizer for Front or Backseat with Red Stitching Great for Adults & Kids Featuring 8 Storage Compartments for Toys, Magazines, Tissues, Maps, Books, Documents, Games & More
Best Kick Mats with Backseat Organizer Pocket Storage – 100% Waterproof – 2 Pack
A key component to a successful road trip remains making sure you're not stringent on sticking to a strict schedule. Allow deviances from the plan. Stop to stretch out, bathroom breaks or even some play time at a local park. Children should remember the road trip as one that was filled with fun.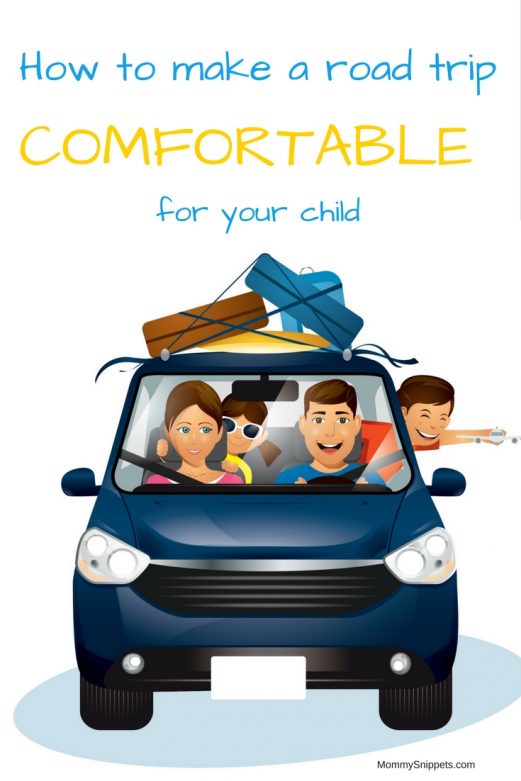 If you're in the market for a new or pre-owned vehicle in the Arlington, Texas area, visit the Hiley Mazda of Arlington dealership, our partners for this feature. You know the success of a smooth drive always lies with the reliability of the vehicle you own.
I'd love to hear from you. Hop over to chat with me on Facebook and/or Twitter