How to host a last minute party to cheer on your favorite national soccer team
This post contains editorial samples and/or affiliate links to products I recommend. While this adds no additional cost to you, I will earn a small commission on any sales made.
"How to host a last minute party to cheer on your favorite national soccer team" is a sponsored feature, in partnership with Cost Plus World Market. All opinions, nevertheless, are my own.
The countdown has begun for soccer fans all over the world.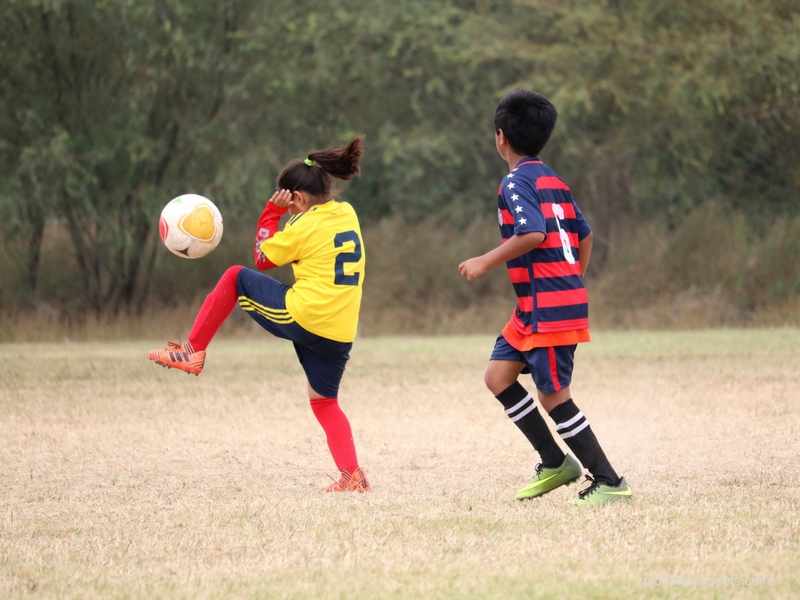 It all begins in Russia on June 14th, with 32 national teams outplaying the other, with hopes of winning bragging rights to the ultimate soccer trophy for 2018. And yes, my family of soccer lovers will be watching the game telecasts, with hopes that Germany takes the win.
Why Germany, you ask?
Well, earlier this year, I signed my older two kids up for a unique soccer camp, at a local church, over the Spring break. Close to 100 kids were accepted and were divided into 8 teams that were coached by 22 Germans who had flown down from Detmold, Germany for the week.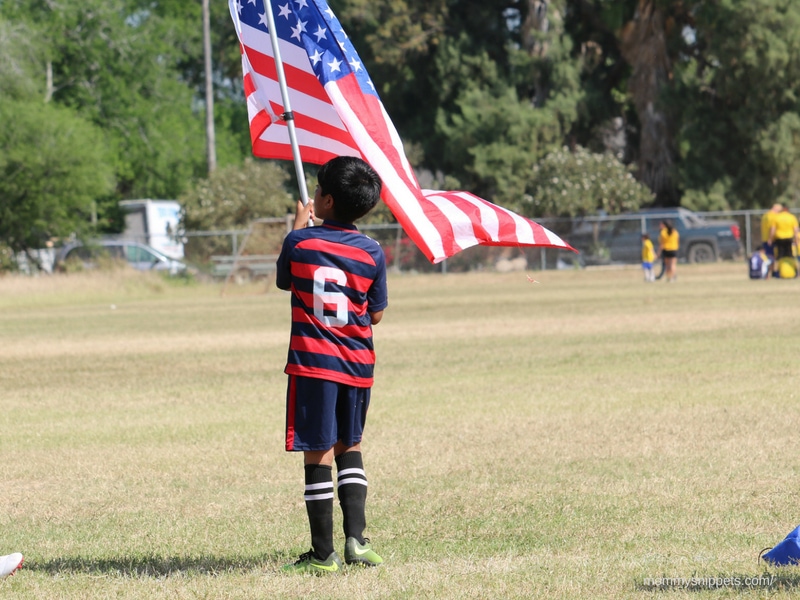 Each team represented a country that worked hard from Monday- Thursday, training with their coaches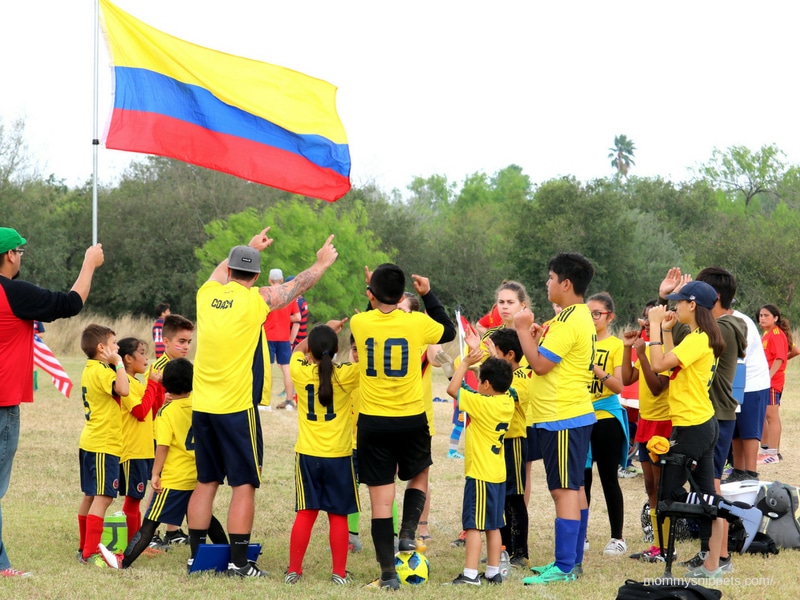 and then faced off in the championship games aka the camp's mini World Soccer Games, on Friday and Saturday.
Though my kids' teams, Columbia and USA didn't make it to the finals,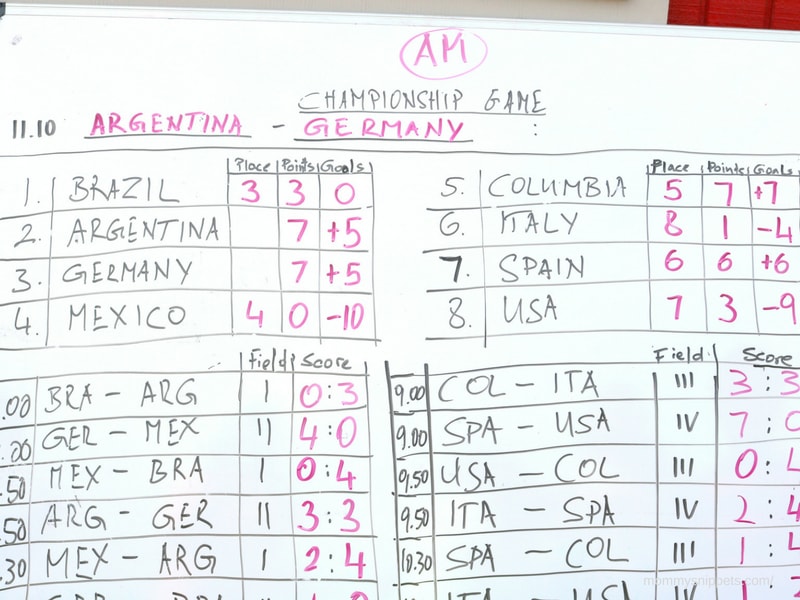 both absolutely loved the experience and rooted for the crowd favorite, team Germany in the finals.
Now with the real soccer championship games right around the corner, when asked which team they planned to root for, both responded, without any hesitation…GERMANY! (It's clear to see their German coaches had a sweet impact on their lives that one week)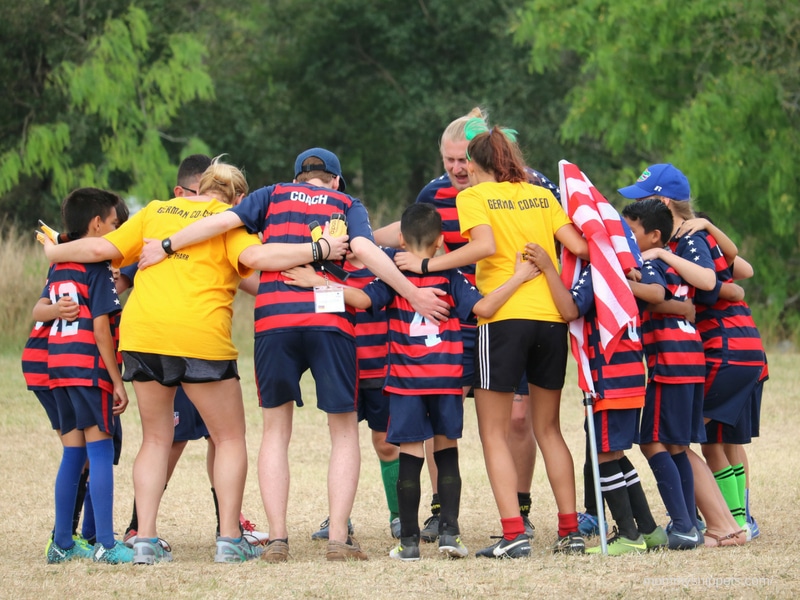 I'm sure your family has a team favorite. Why don't you make your championship game viewing experience a memorable one with a fun celebration?
How to host a last minute party to cheer on your favorite national soccer team
Plan a menu that's inspired by the country you're rooting for.
Try to keep it simple with dishes your kids can help you put together. Before stressing out, remember your local World Market store has a variety of international foods that can be served as is or creatively combined to create a country-inspired dish for your celebration. For our "Ole Ole Ole Deutschland" celebration, Little Man helped make a Spaetzle Sauerkraut casserole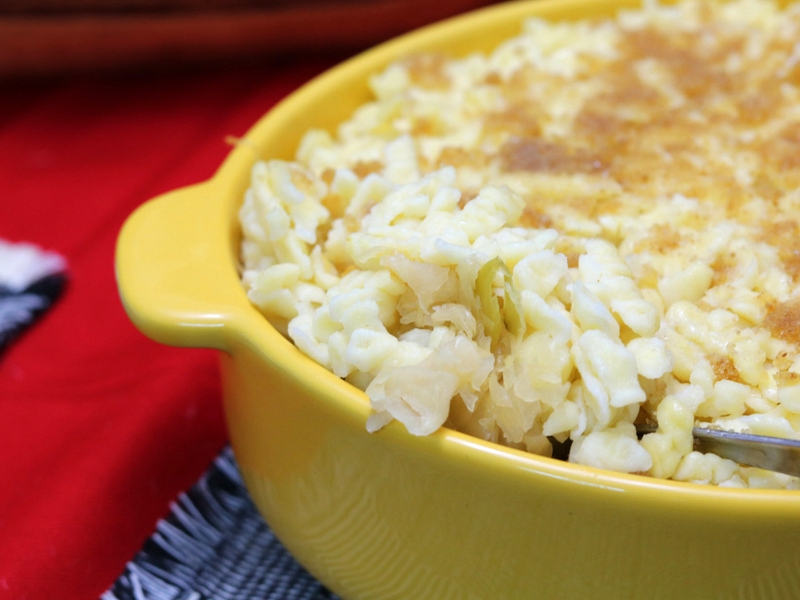 and Dottie helped make winning Currywurst Pretzel Sausage Rolls.
(Mommy tip: This is also a wonderful way to introduce children to international cuisine and flavors from around the world. A palette willing to try food and drink from around the world, is one that gets to travel the world right from ones living room.)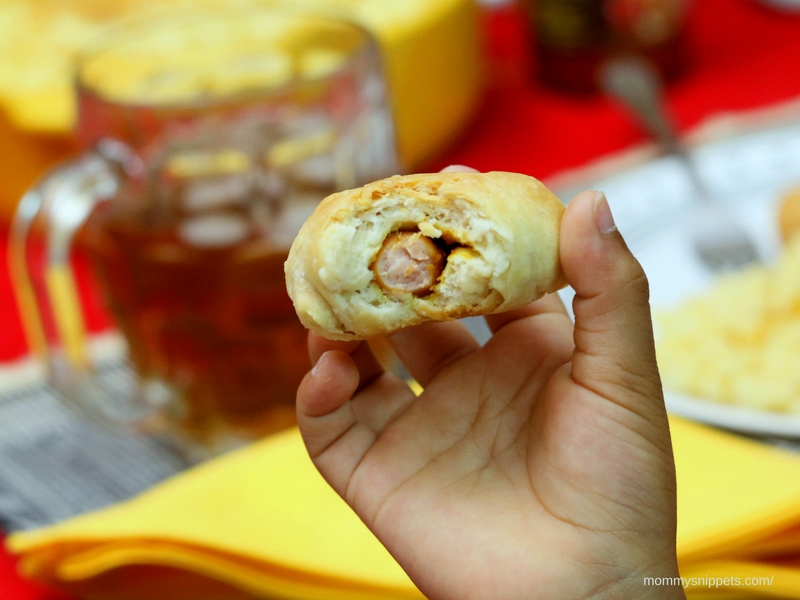 With beer being a big part of the German culture, I couldn't help but pick up these cute beer steins that we filled with sweetened iced tea.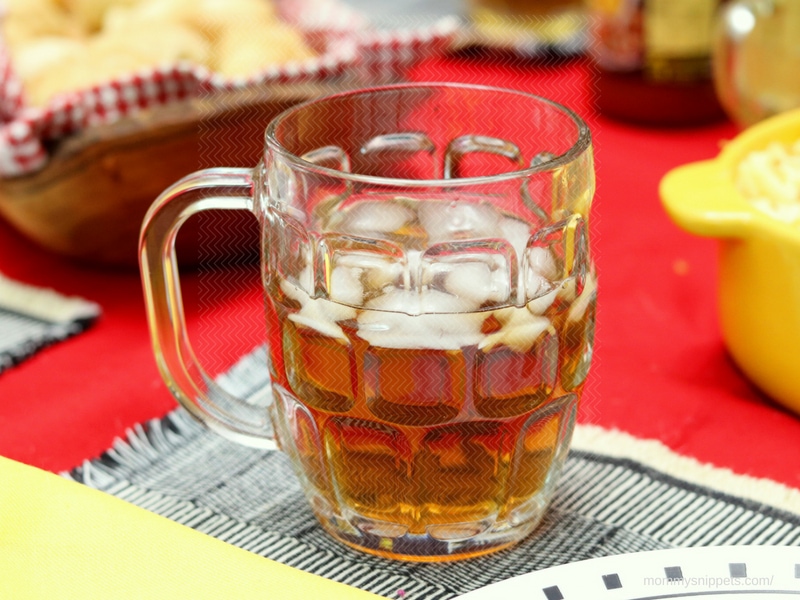 Keep your tablescape simple by theming it with colors of the national flag.
It was easy finding entertaining essentials that livened up our table, especially since the colors of the German flag are so bright and vibrant.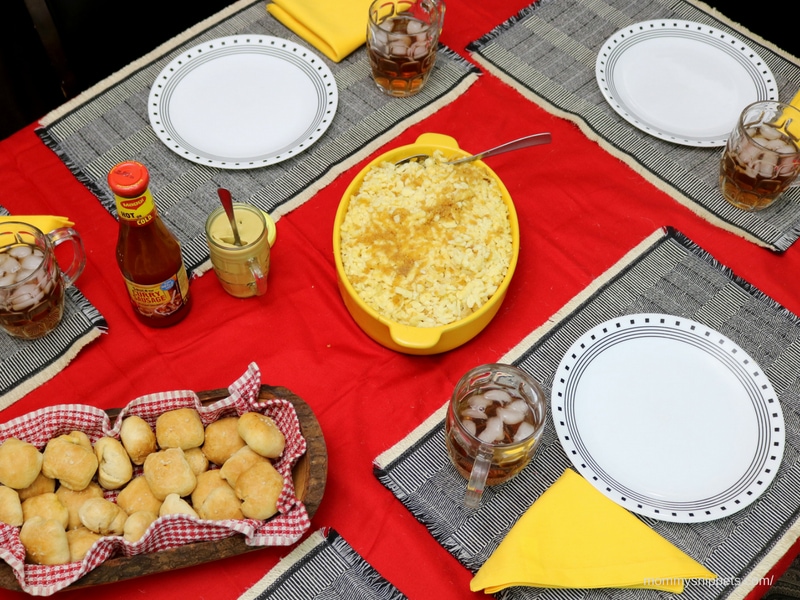 The red buffet tablecloth and mimosa yellow napkins complement the subtle black and white placemats, that are a direct reference to a soccer ball, beautifully.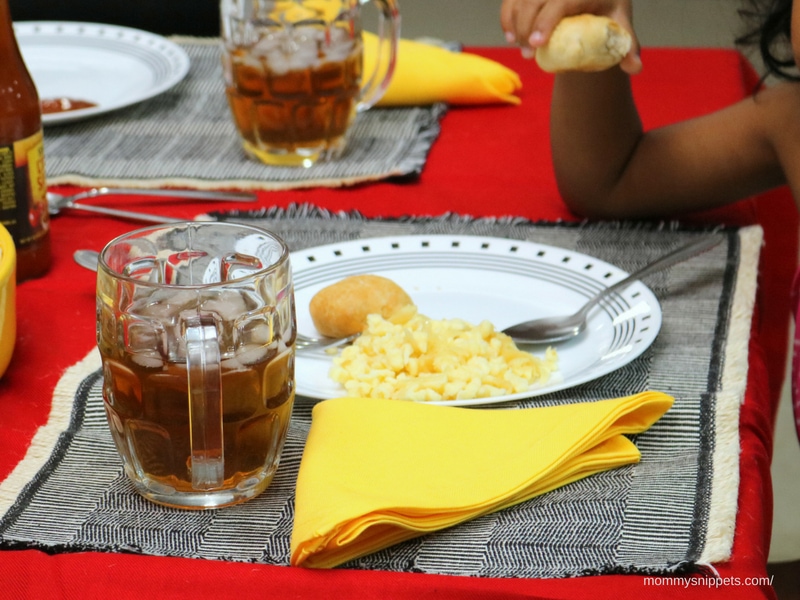 Include a Champions Celebration Bar : Your party's dessert stop
This is a believing-beyond-a-doubt-my-team-is-going-to-win table with sweet treats from your favorite team's country.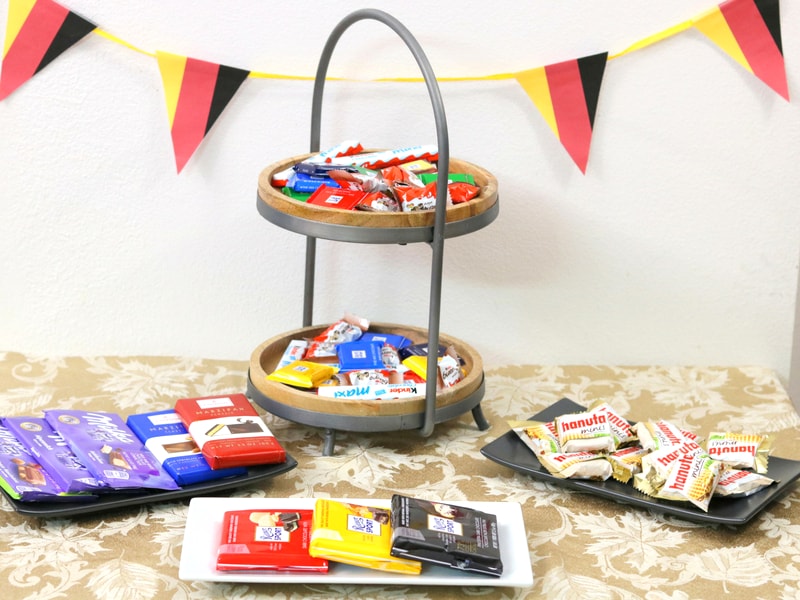 Being a fan of European chocolate, (my local World Market is my go-to for chocolate. Nothing beats the creamy deliciousness of European chocolate!) it was a no-brainer that we had to have an assortment of German chocolates at our celebration.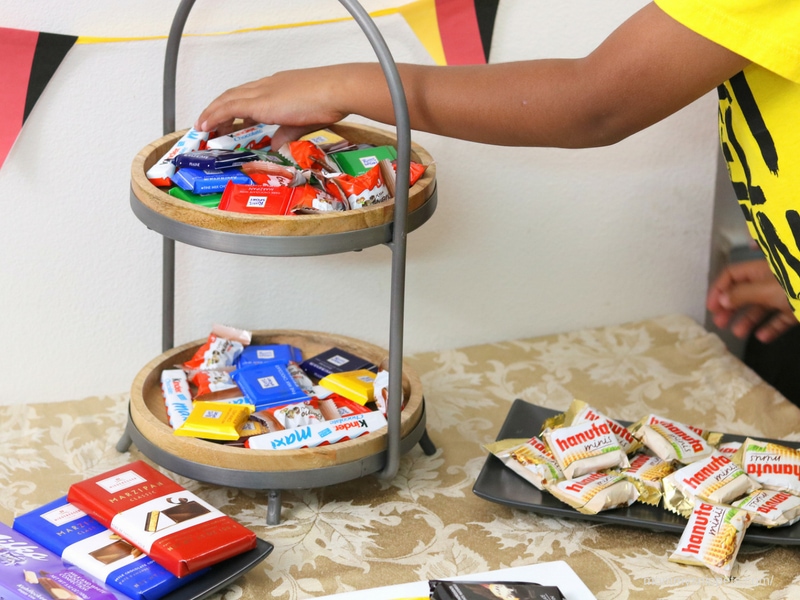 Ritter Sport, Kinder, Milka…the works!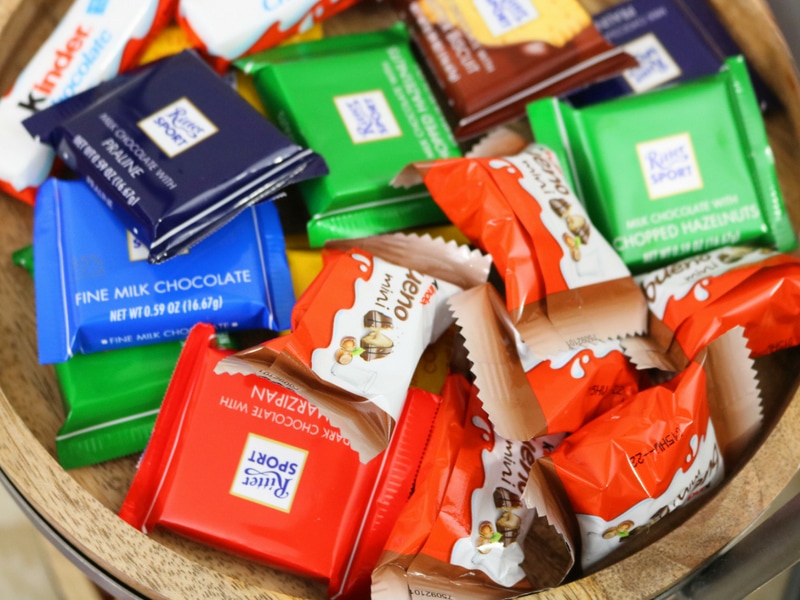 Including the chocolate bars are a sweet reminder of my daughter's assistant coach, Katherina, who carried bars of Milka from Germany, for the kids on her team.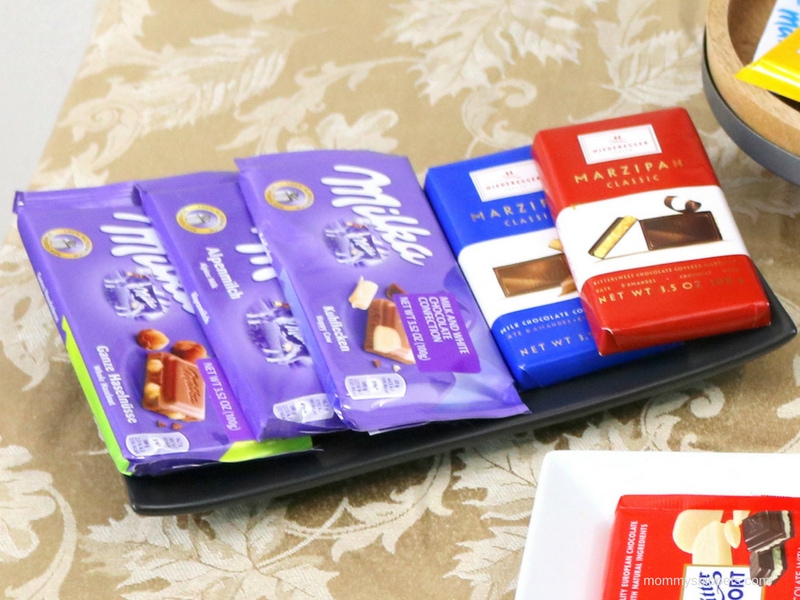 This soft-spoken lady was in tears when the kids had to say goodbye to her. In that one week, they built such a precious bond.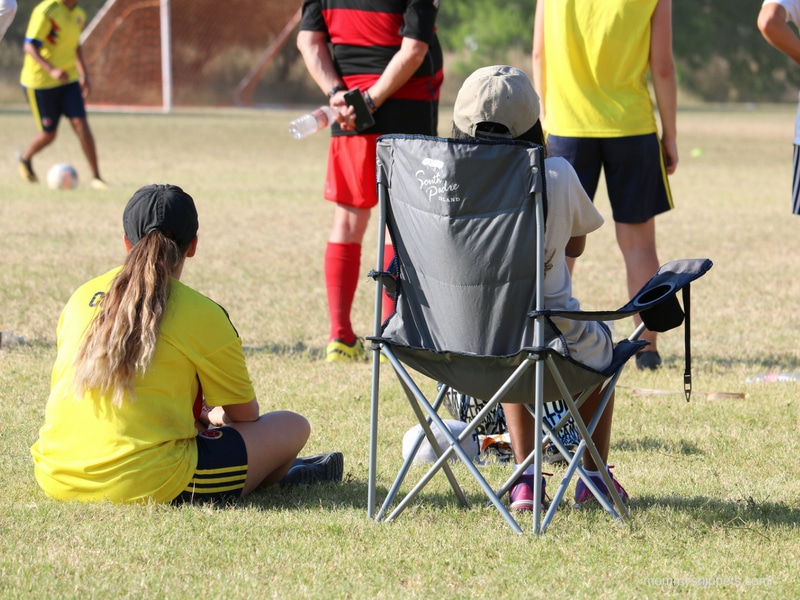 Are you inspired to start planning for your family's party?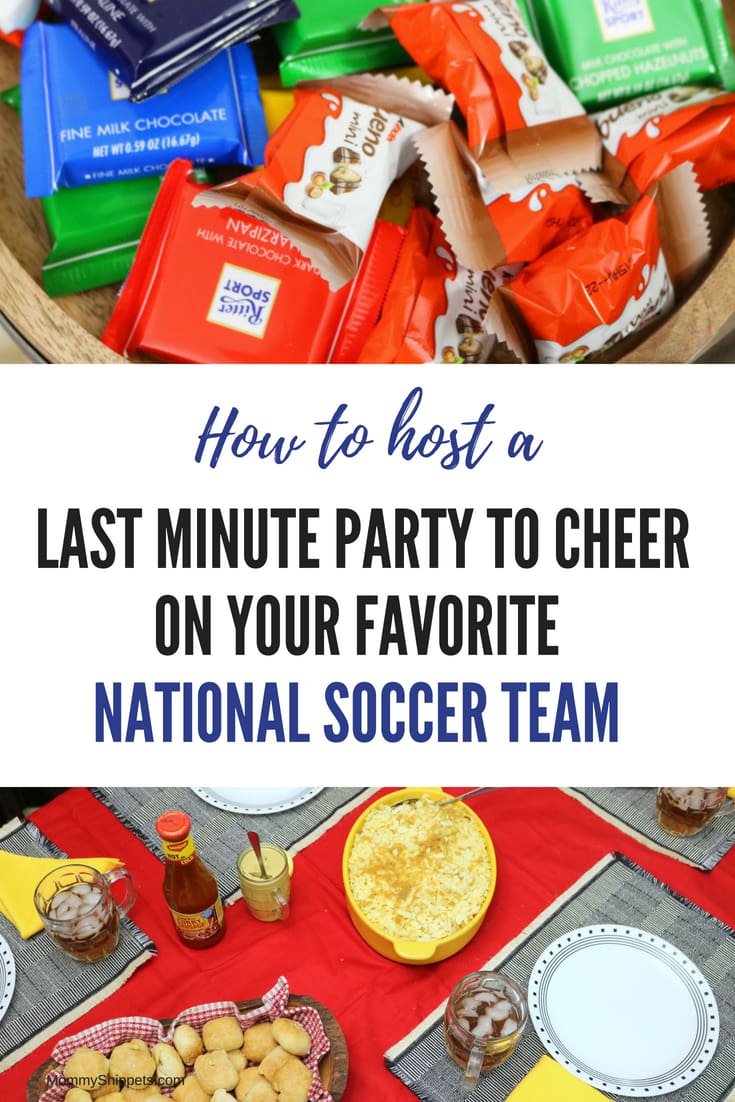 Find your local World Market store to pick up all you need. South Texas, the Pharr, Texas store is stocked with all the products featured in this post. If you don't have a team favorite, make Germany yours and feel free to copy our Ole Deutschland celebration.
SHOP THIS POST: Yellow Baker * Red Tablecloth * Mimosa Yellow Napkins * Black and White Cotton Placemat * Glass Beer Steins * 2 Tier Serving Stand * Wood bark bowl  * Black sushi plates  * Milka chocolate  * Kinder chocolate  * Ritter Sport Chocolate