How to make Alvin and the Chipmunks Muddy Buddies Recipe
This post contains editorial samples and/or affiliate links to products I recommend. While this adds no additional cost to you, I will earn a small commission on any sales made.


My kids love Muddy Buddies so it was a no brainer to get creative when I knew we were going to watch a trio of chipmunks light up the screen with a movie inspired Muddy Buddies recipe.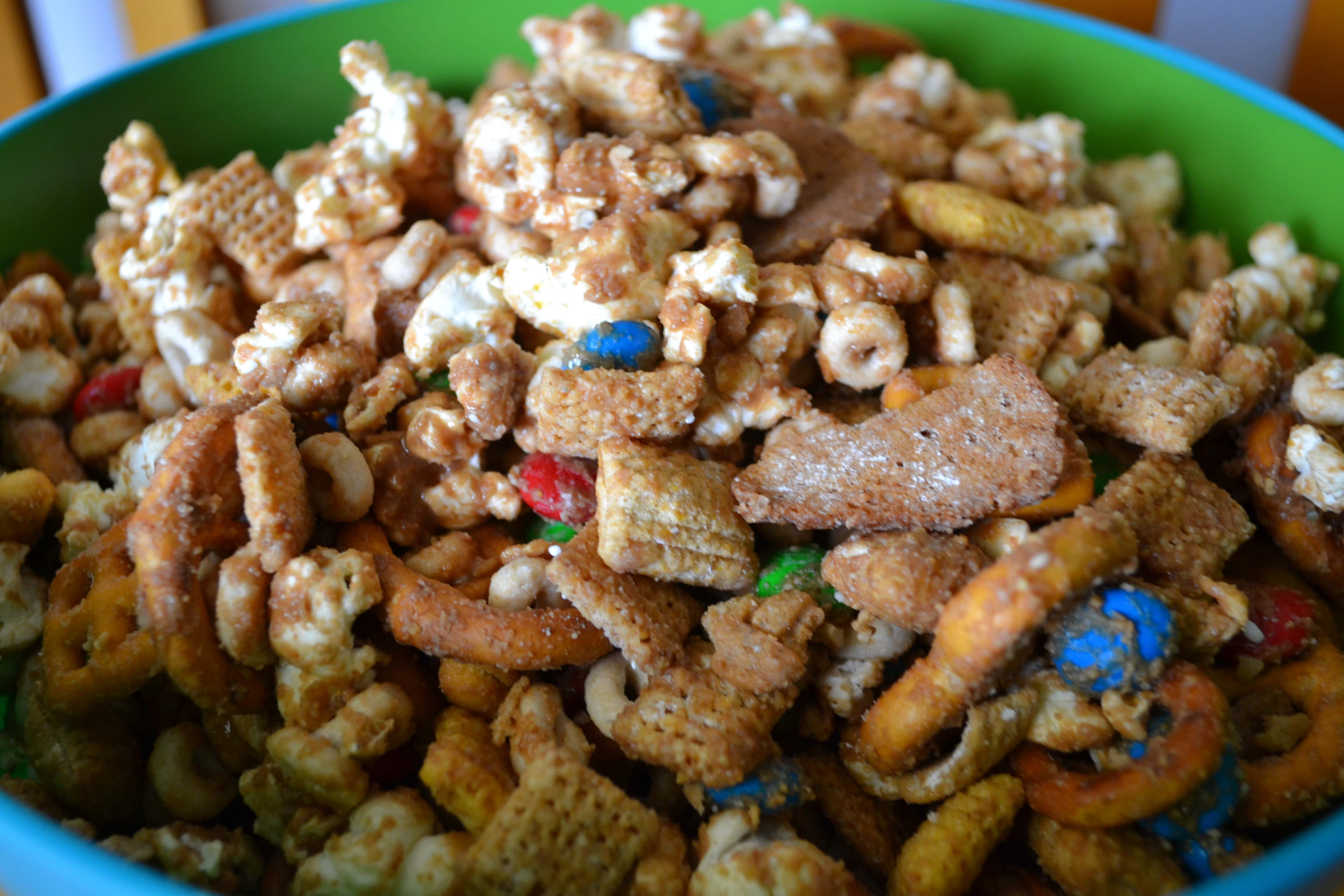 My family received a fun entertainment pack of goodies to celebrate the release of the Road Chip. Though I'm a Fox Home Insider, all opinions are my own.
Our friends over at Fox Home Entertainment thought our Spring break needed some character and sent along a certain chipmunk to celebrate the release of The Road Chip on Blu-ray and DVD. We knew we were in for some adventure!
If, when we opened our pack, Simon or Theodore jumped out, we wouldn't have worried as much. But when Alvin emerged…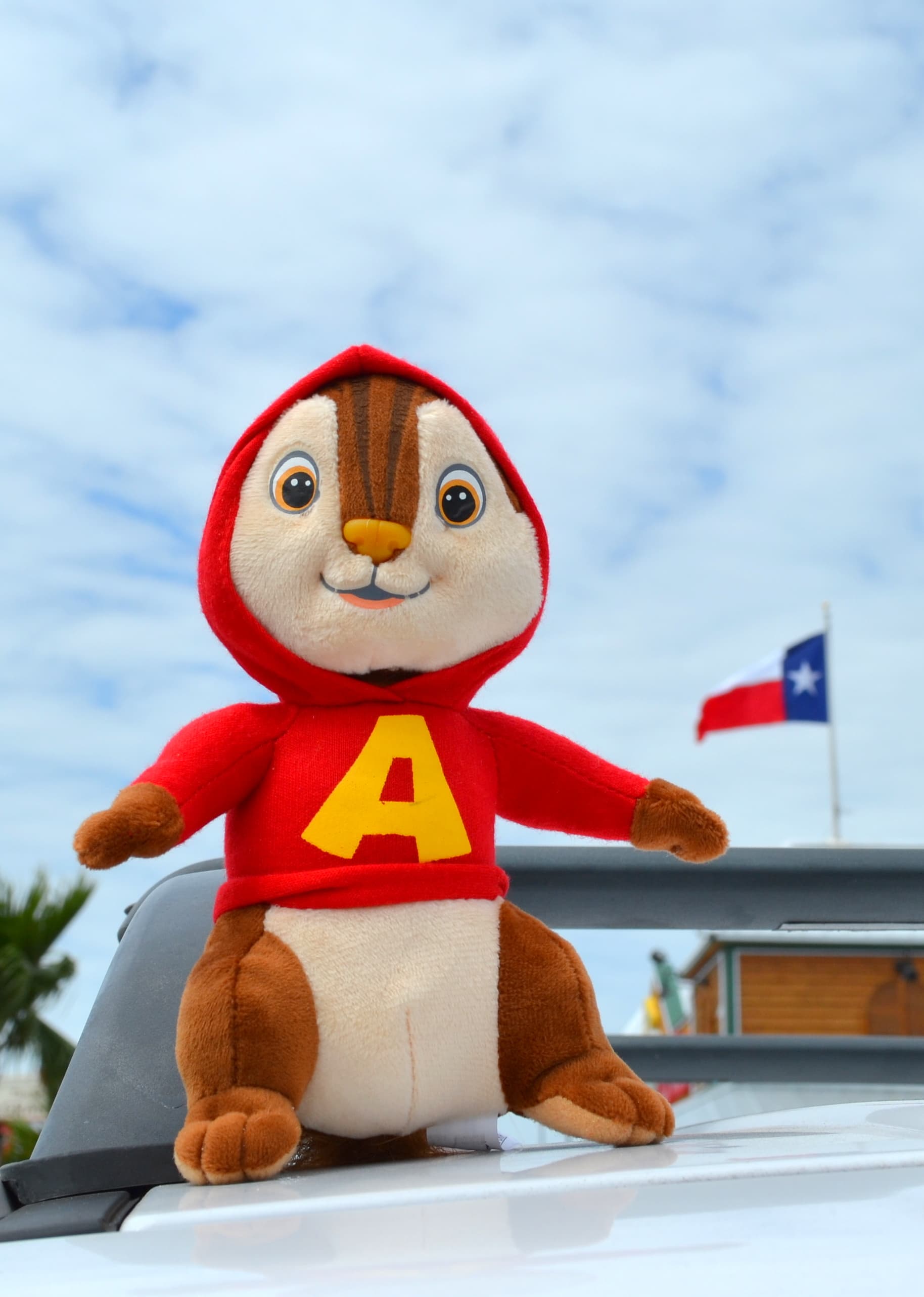 oh well, lets just leave it at that.
It didn't take long before he was scouting out peanuts to gorge on. Thankfully we have a Texas Roadhouse close by so those complimentary peanut pails worked perfectly!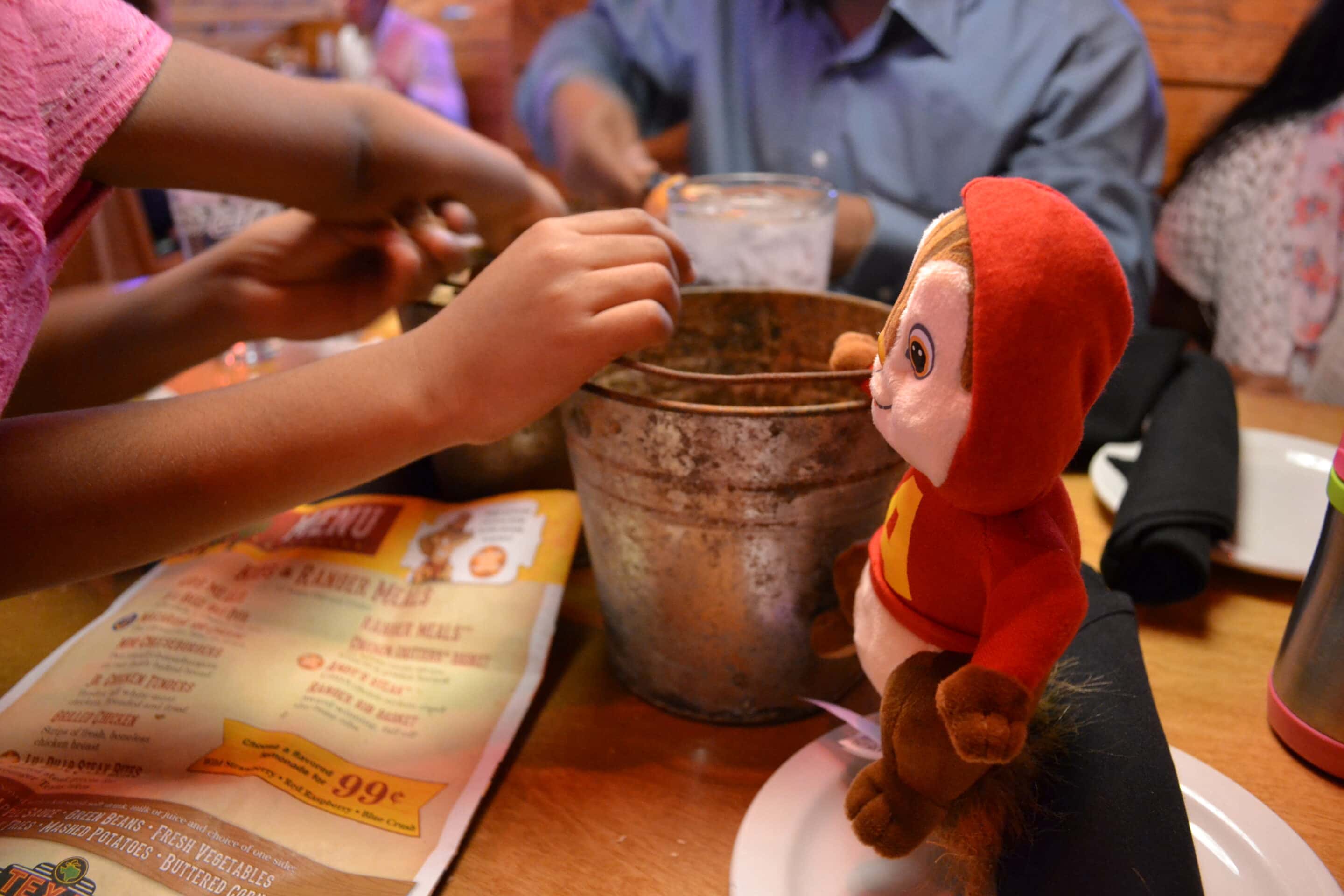 Irrespective of where it was we went, we would find a stowaway in the trunk.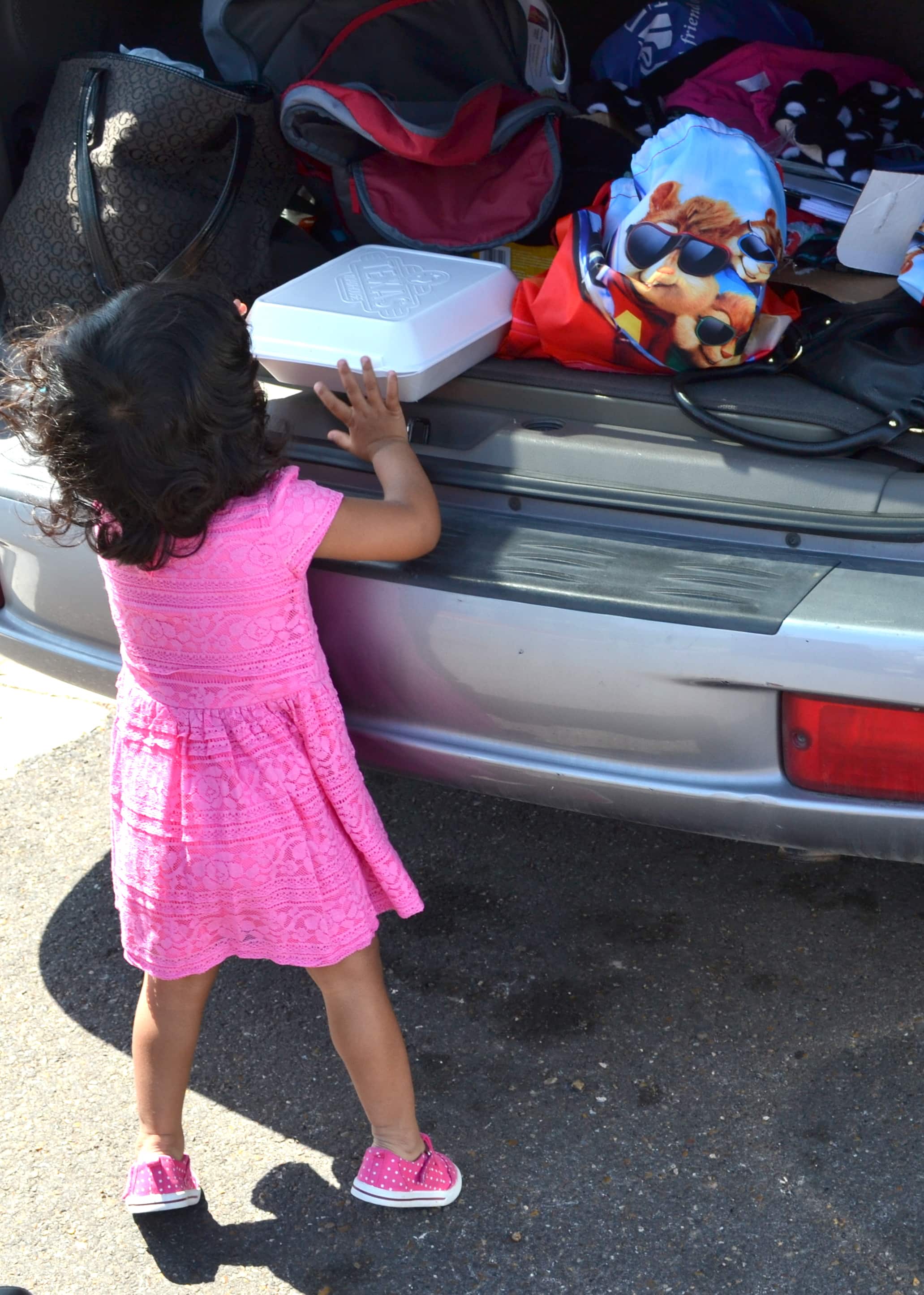 or hiding in my bag.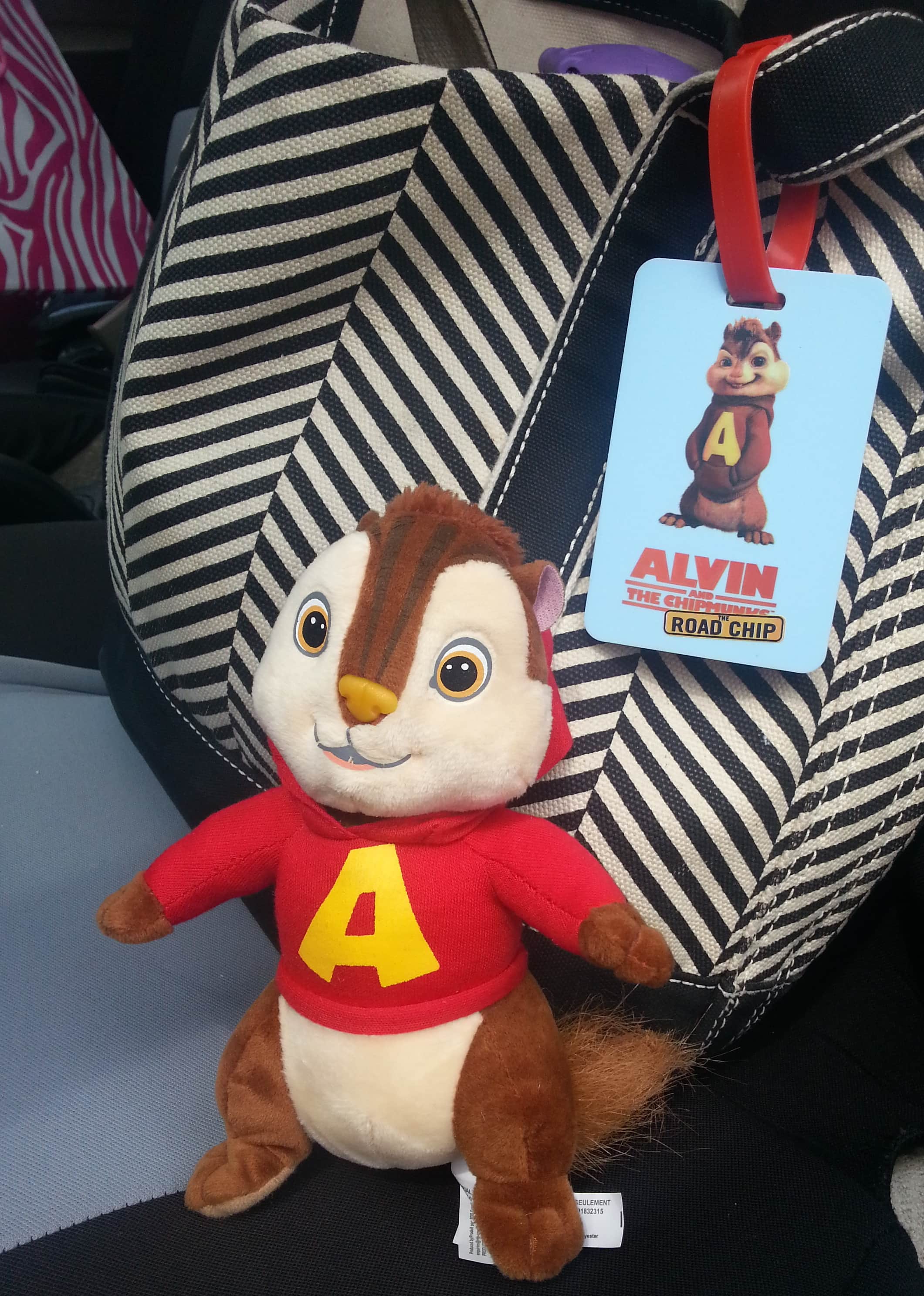 It didn't matter if it was a quick run to the grocery store or a kids-only playdate at the park, you would find him hanging around,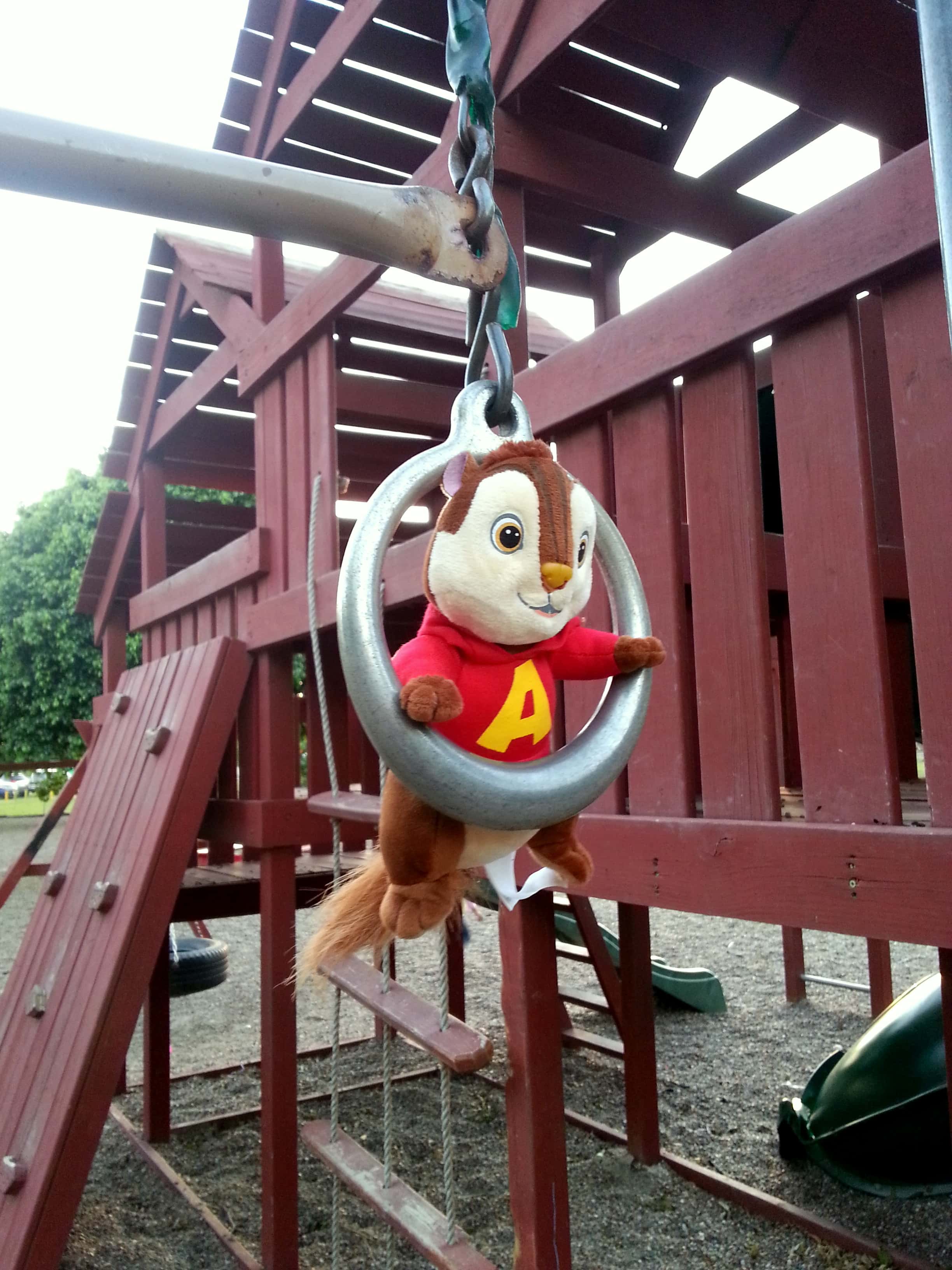 eventually getting his nose into something or the other.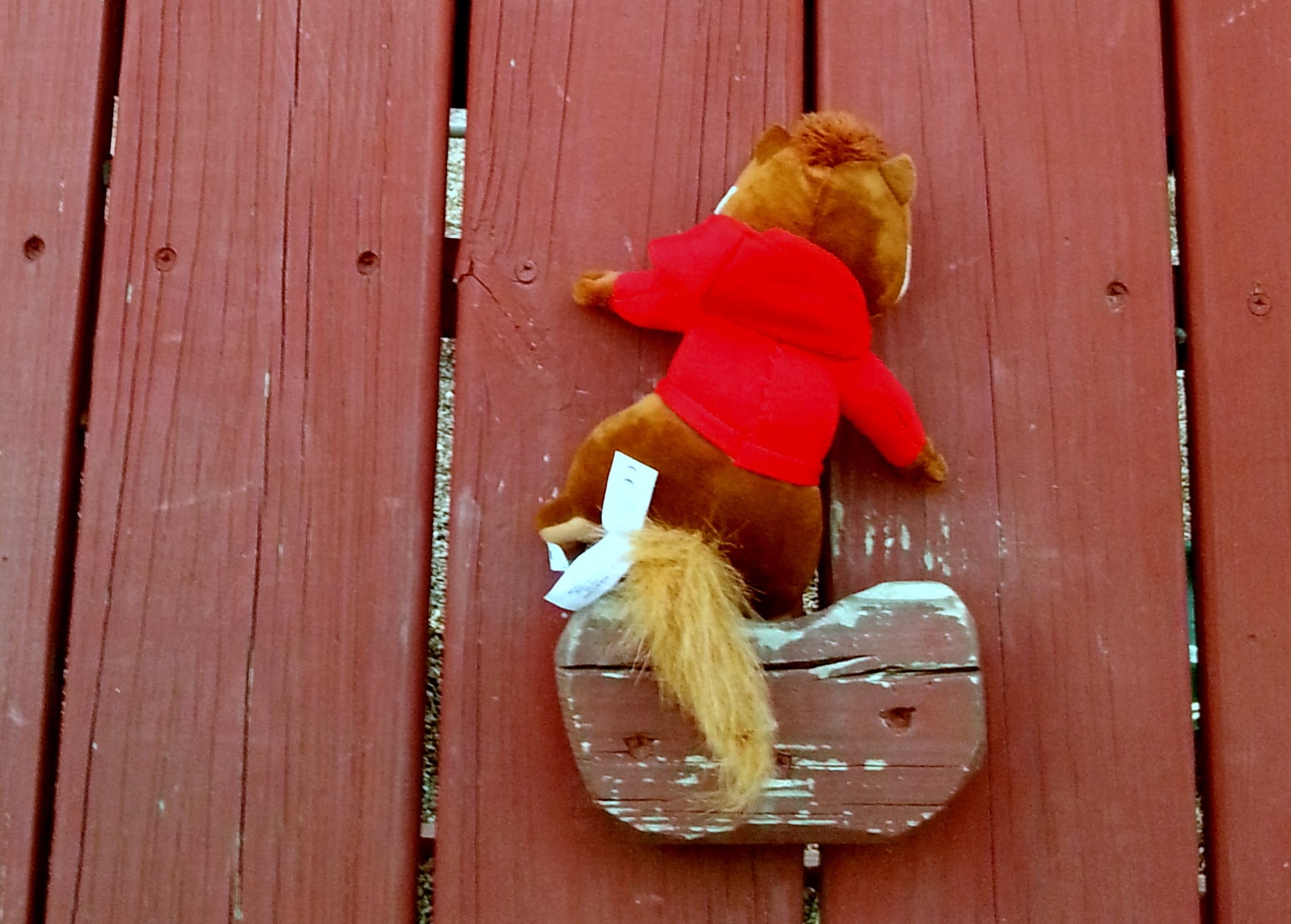 Needless to say, it was obvious he was on pins and needles with The Road Chip coming out on Bluray and DVD.
Haven't watch the movie yet? Don't wait. Get a copy! Every sequel is honestly just as good, if not better, than earlier Chipmunk releases.

This time round, through a series of misunderstandings, Alvin, Simon and Theodore come to believe that Dave is going to propose to his new girlfriend in New York City…and dump them. They have three days to get to him and stop the proposal, saving themselves not only from losing Dave but possibly from gaining a terrible stepbrother.
Thankfully I found a way to calm those nerves.
Yes, food always works!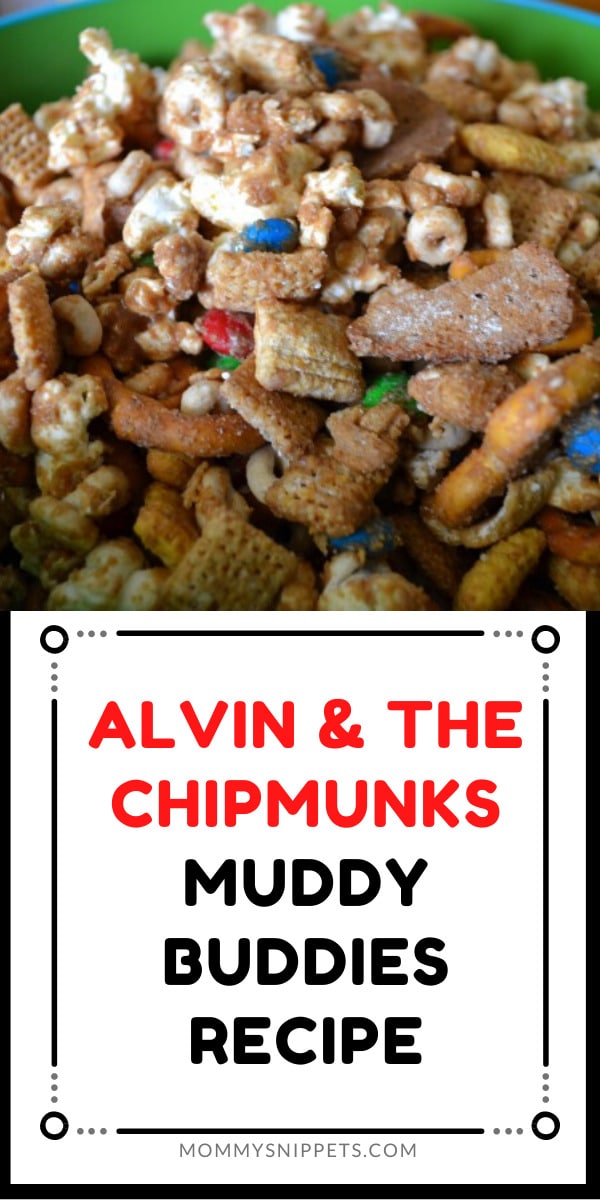 How to make a Road Chip Muddy Buddies Snack
This fun snack inspired by the movie Road Chip is perfect to carry along in little reusable snack pouches for that road trip you have planned.(Or even if you just plan to sit down on the couch and watch a movie for family movie night.)
Like the chipmunks, this snack mix is totally unpredictable.
In a regular Muddy Buddies recipe you know you will only find some form of Chex Mix cereal in the same. In this mix, you will find lots of fun
(again, like the chipmunks)
munchies…
Red, blue, and green M&Ms that represent Alvin, Simon and Theodore.
Honey Nut Cheerios to remind you of the set of wheels that will take you on your memorable Road Chip Trip.
Peanut butter because we have to have something with peanuts in, right?
Chocolate chips to make everything better if you run into a few detours along the way. (With a chipmunk in tow, you know this will be a high possibility!)
Popcorn to remind you to keep your eyes open for any surprises that will "pop" up during the trip.
Traditional Chex Party Mix because life with The Chipmunks is always one big party!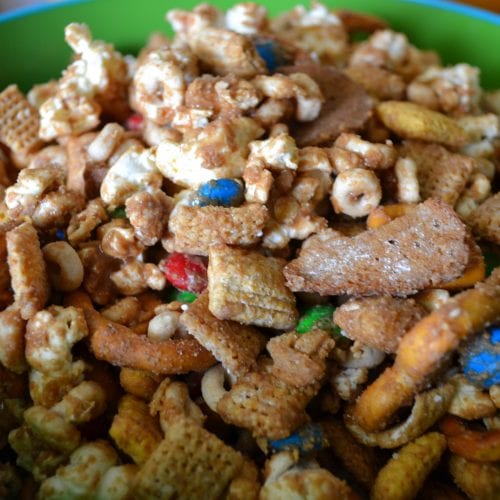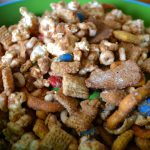 Alvin and the Chipmunks Muddy Buddies Recipe
The ultimate Chipmunks' snack!
Ingredients
1

pack of Traditional Chex Mix

8.75 oz

1

cup

Honey Nut Cheerios

1

cup

popcorn

salted

1

cup

red

green and blue M&Ms

3/4

cup

semi sweet chocolate chips

1/4

cup

butter

1 1/2

cups

powdered sugar

1/2

cup

peanut butter
Instructions
In a microwaveable bowl, microwave the chocolate chips, peanut butter and butter for 1 minute. Stir and ensure everything is liquid consistency and can be mixed thoroughly. If not, pop the bowl back into the microwave for another 30 seconds. Set aside to cool for 2-3 minutes

In a large baking pan, mix the Traditional Chex mix, Honey Nut Os, popcorn and M&Ms.

Now pour the cooled chocolate-peanut butter-butter mixture over the same and using a spoon, mix till everything is coated with the "sauce"

Finally add the powdered sugar and ensure it coats all the contents of your snack mix.

Put the mix in the refrigerator for about half and hour to an hour, before serving,
April 12th update:
Spring break is long over in our corner of Texas and we honestly thought Alvin had headed back to be with Simon and Theodore. But just this past weekend, Hubs and Little Man were surprised to find a familiar face welcoming visitors at the Wings Over Texas Airshow in Kingsville.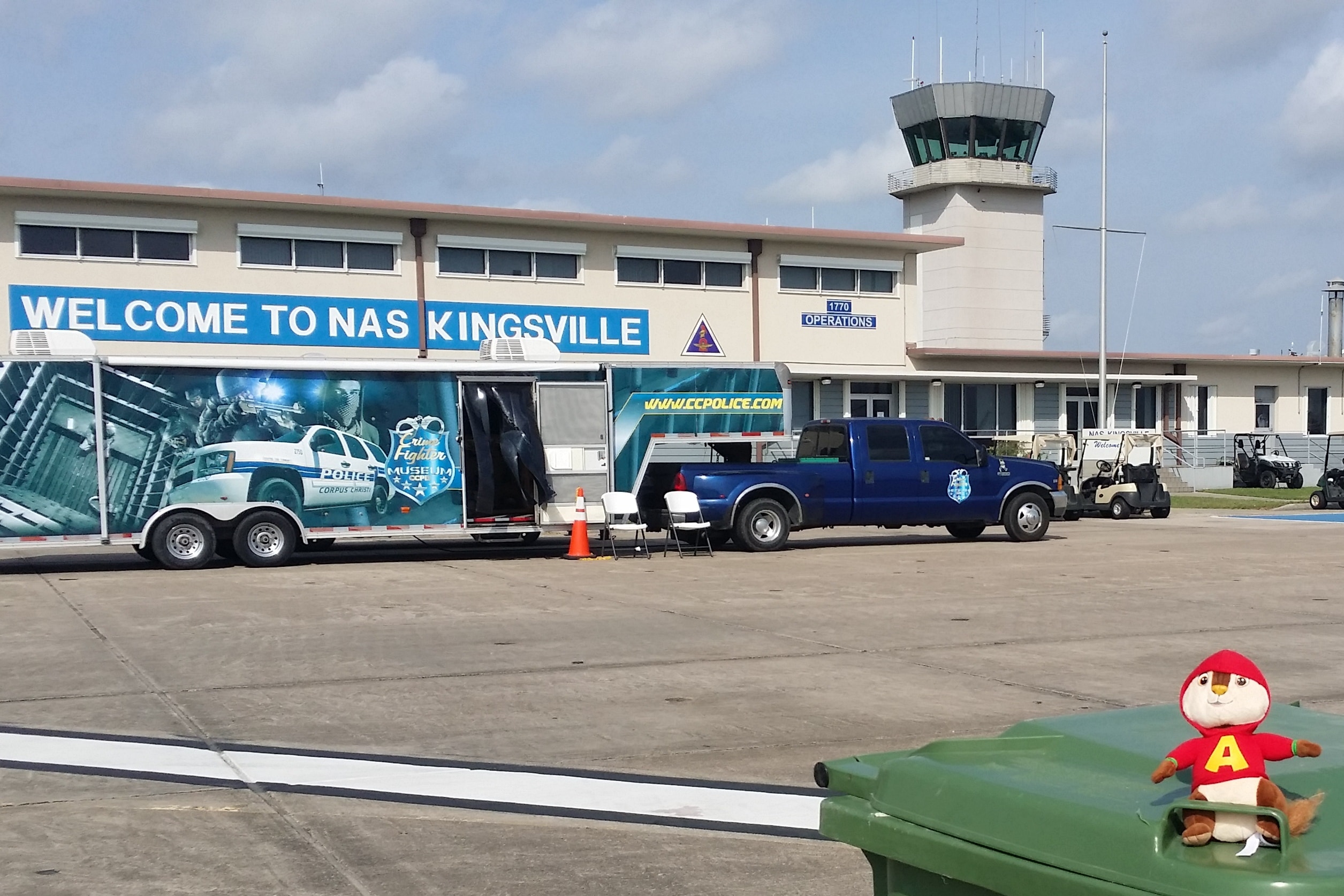 I'm guessing he just wanted to see the Blue Angels in action considering this year they're celebrating their 70th anniversary but Hubs insists otherwise.
He says he left as soon as he heard a familiar voice bellowing into the atmosphere, right after he spotted Alvin prepping to take off…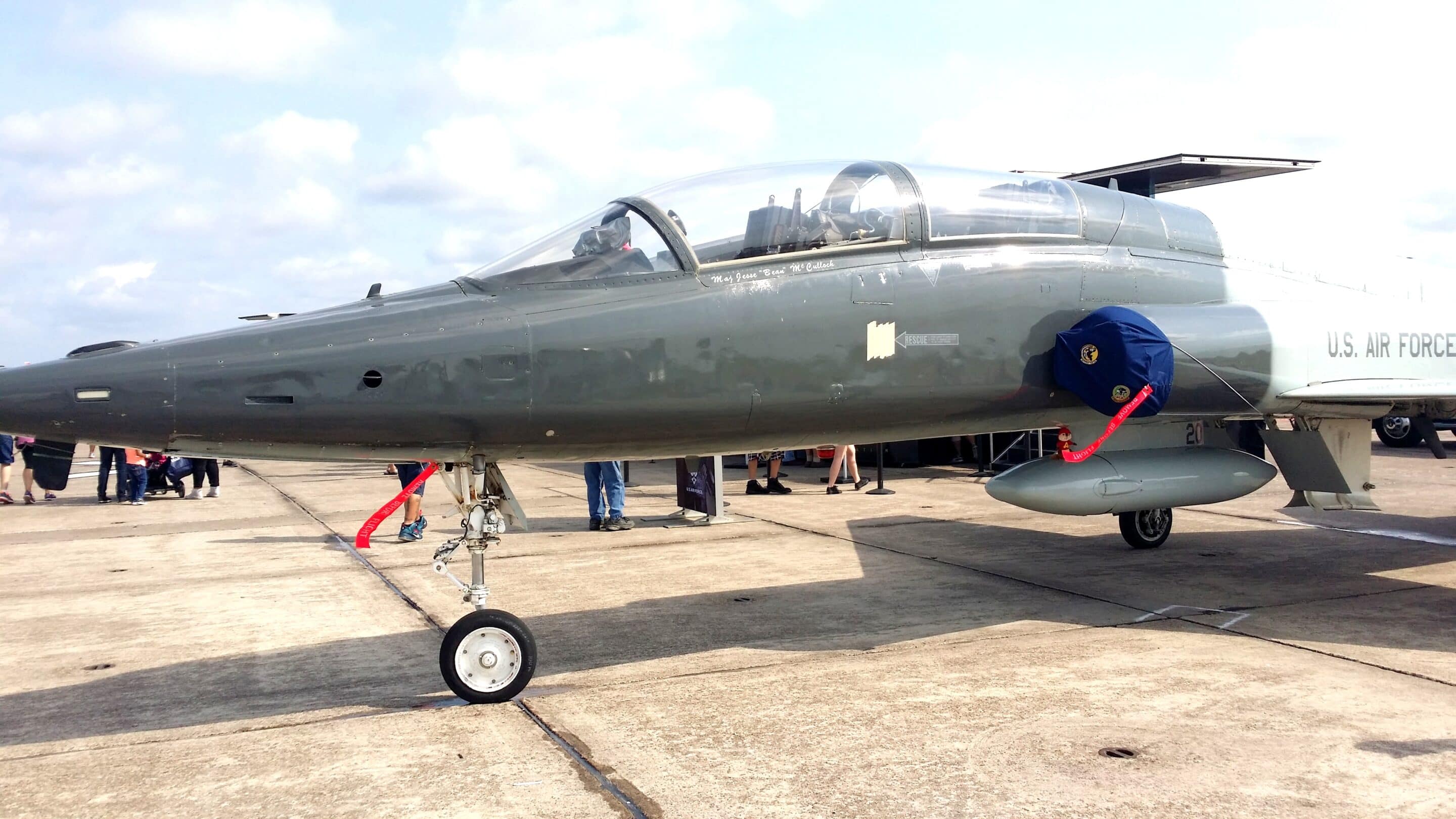 Can you spot Alvin?
AAAAAAAALVIIIIN!!!!
I'd love to hear from you. Hop over to chat with me on Facebook and/or Twitter