Must-Read Book to Help a Child Deal With the Loss of a Loved One: Remembering Aisha
This post contains editorial samples and/or affiliate links to products I recommend. While this adds no additional cost to you, I will earn a small commission on any sales made.
Aisha's mother and I have been friends for a good number of years now.
We were elementary school buddies who enjoyed after-school playdates at each other's houses.
Over the years, we've managed to stay in touch even though we've moved continents.
We've shared updates of our children and photographs over the years, but no update was as heart-breaking to receive as the one requesting prayers and love for her sweet Aisha when they learned she had Acute Myeloid Leukaemia.
Aisha was a warrior, and despite what she was going through, every photograph Nirosha shared would show her beaming with radiance and a twinkle in her eye- a small glimpse into her beautiful personality.
But as Nirosha has always said-
"Aisha's story is not a story of sadness. It's a story of hope."
A Comforting Book to Help a Child Deal With the Loss of a Loved One: Remembering Aisha
Dealing with the loss of a loved one is hard for us as adults.
It is even more challenging for children to grasp, understand and cope.
If you're looking for a book to help a child deal with the loss of a loved one, it's this one.
Remembering Aisha is a book birthed from Nirosha's family's experience dealing with grief.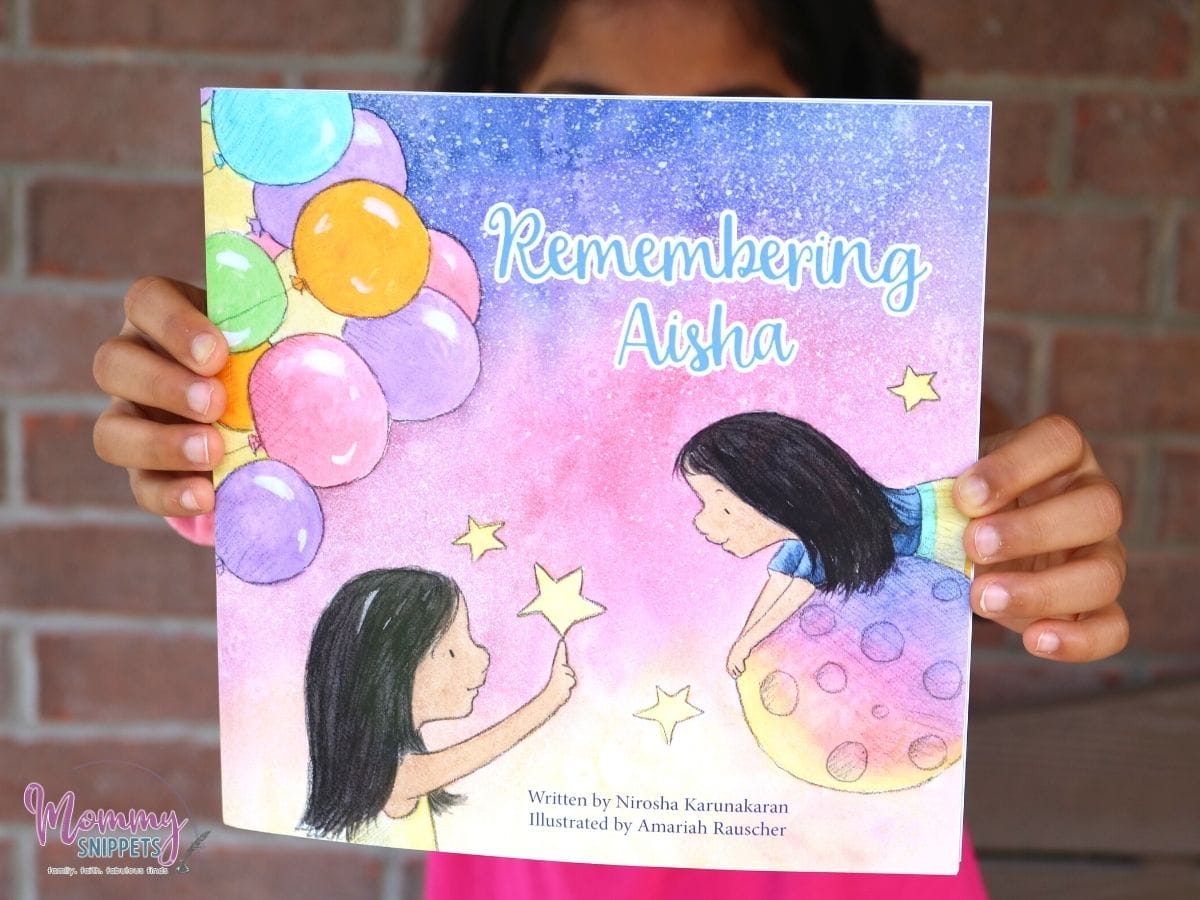 It is written to bring comfort to children, especially as they navigate losing a sibling, parent, loved family member, or friend.
The simple to understand narration from a big sister's point of view, coupled with illustrations by the incredibly gifted Amariah Rausher, allows the reader to visualize how Aisha's big sister manages her absence.
This beautiful book encourages readers, both young and old, to embrace their loved one's memory and move forward, looking out for those everyday signs.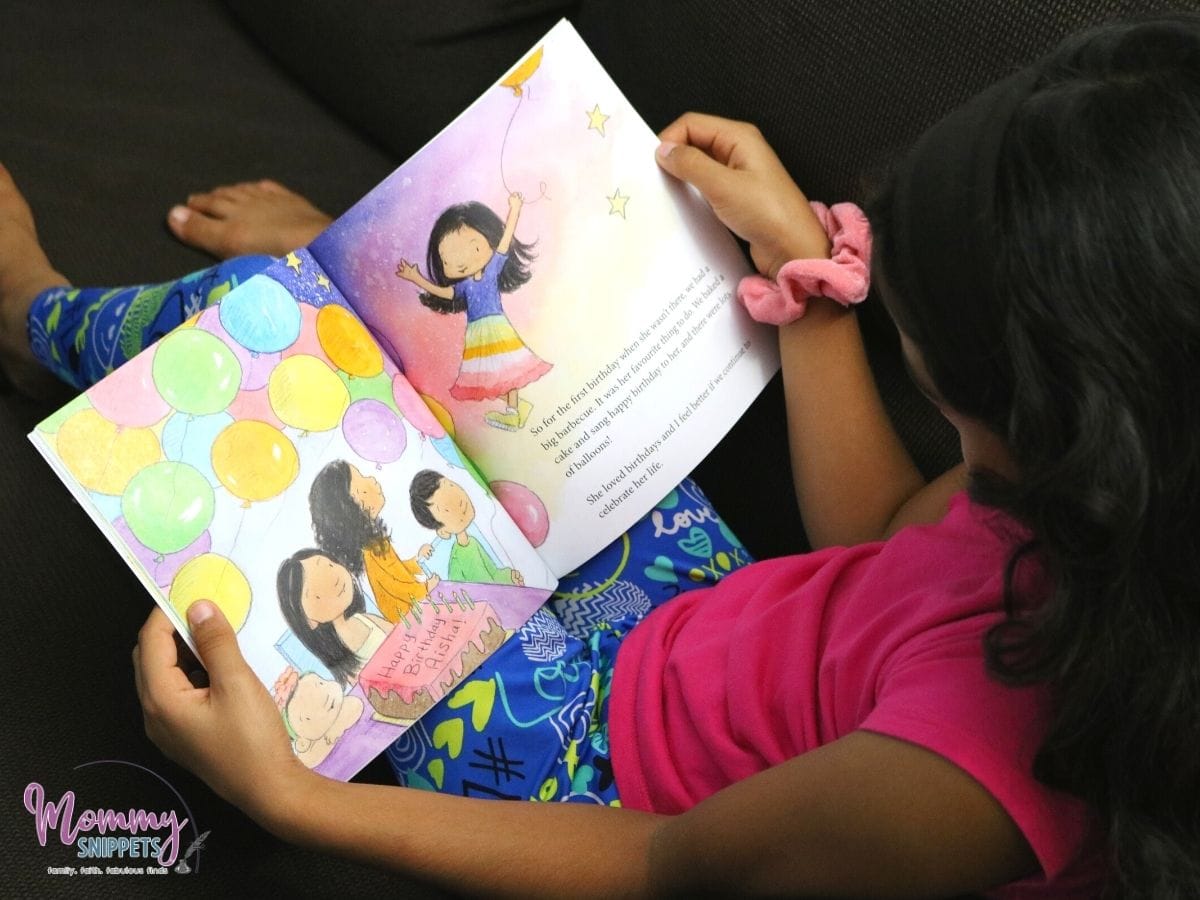 Why should I buy Remembering Aisha? What makes it different?
While you can buy any book that talks about dealing with the loss of a loved one, this one, in particular, is written keeping the young reader in mind.
It helps a child embrace the different emotions they will go through as they walk through the season of grief.
It encourages them to look out for those signs,
to find joy in the little reminders that their loved ones will never be forgotten.
For my family, the color purple and spotting butterflies on walks are sweet reminders of darling Aisha.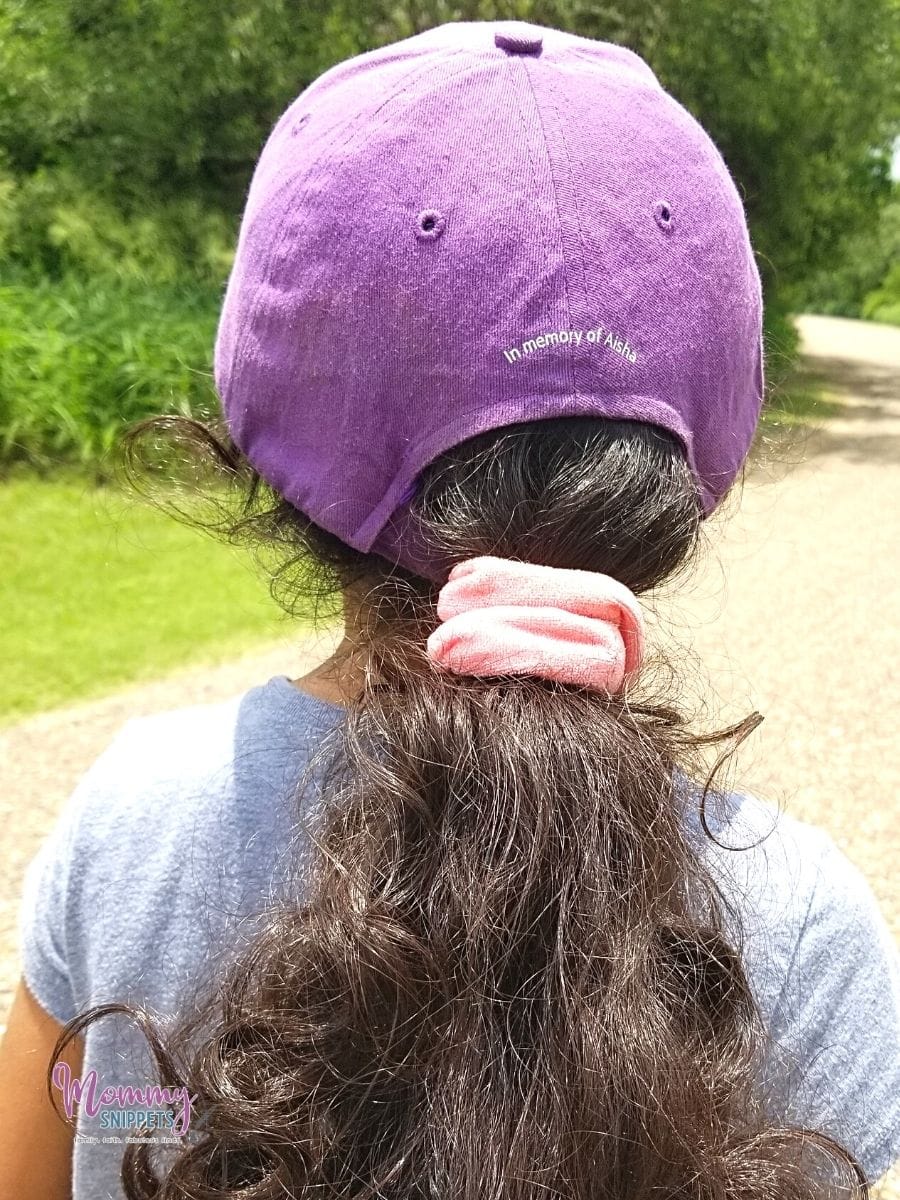 Nirosha has also included pages for a child to draw, or write memories of their loved one, at the end of the book.
When you buy a copy of Remembering Aisha, you help countless children fighting childhood leukemia daily.
The profits from the sale of each book are being donated to charities that support pediatric cancer research.
Aisha's family has been working hard to help children with leukemia have a stronger fighting chance.
They continue to champion the work The Children's Hospital at Westmead does to reach a 100% treatment rate eventually.
The first year after Aisha's passing, they were able to raise AUD$ 110,000.
How can I help?
There are three ways you can support what Aisha's family is doing:
This book does not cost a lot.
It may mean sacrificing two cups of coffee or a small weekly treat, BUT your purchase contributes to the donation pool going towards supporting pediatric cancer research.
And yes, your drop in the ocean counts.
In a big way!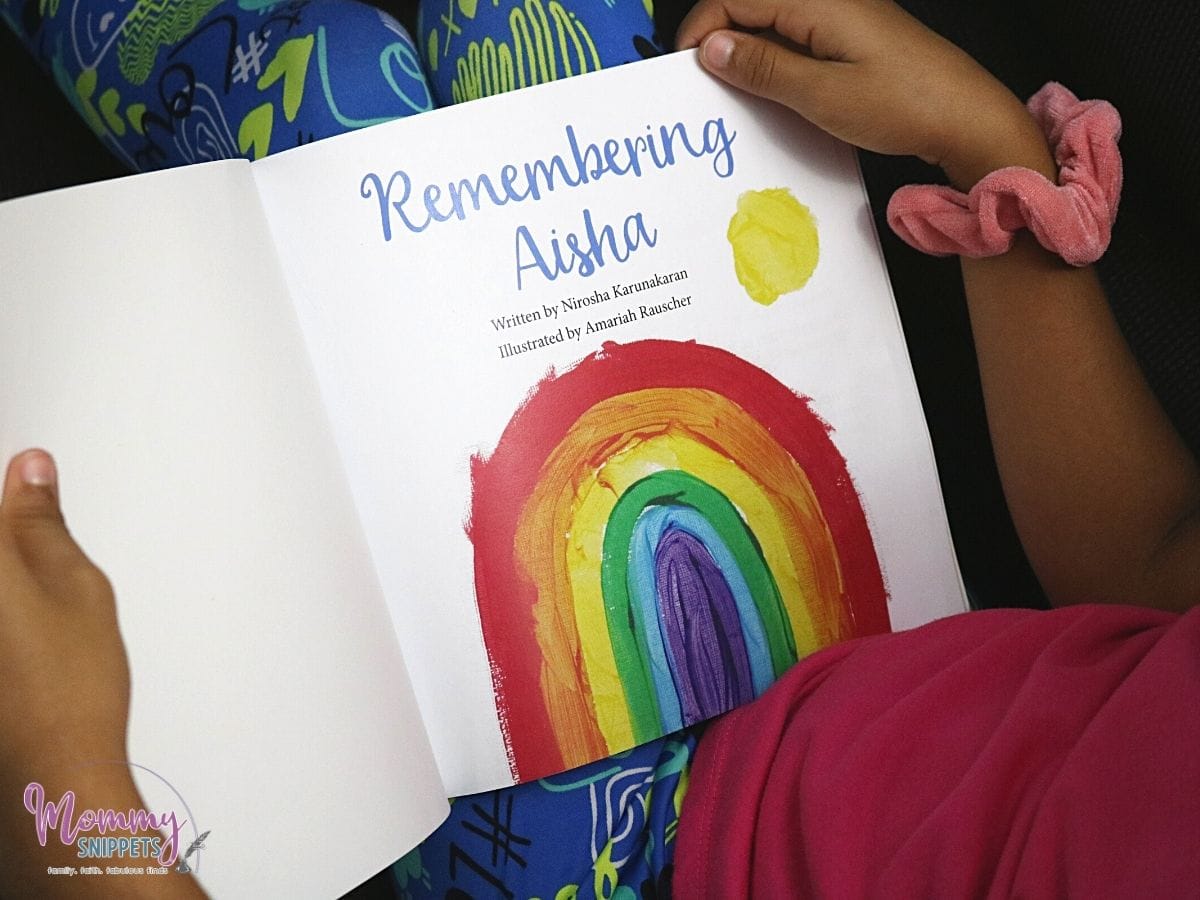 Please do leave a review after you read the book.
This helps more people learn more about this book, and share Nirosha's message of hope.
2. Share this post with family and friends.
Tell them about this book.
Share links on your social media platforms.
Every penny counts.
No donation is too small.