As a Mom of three kids, I can confidently say that no potty training journey is ever the same.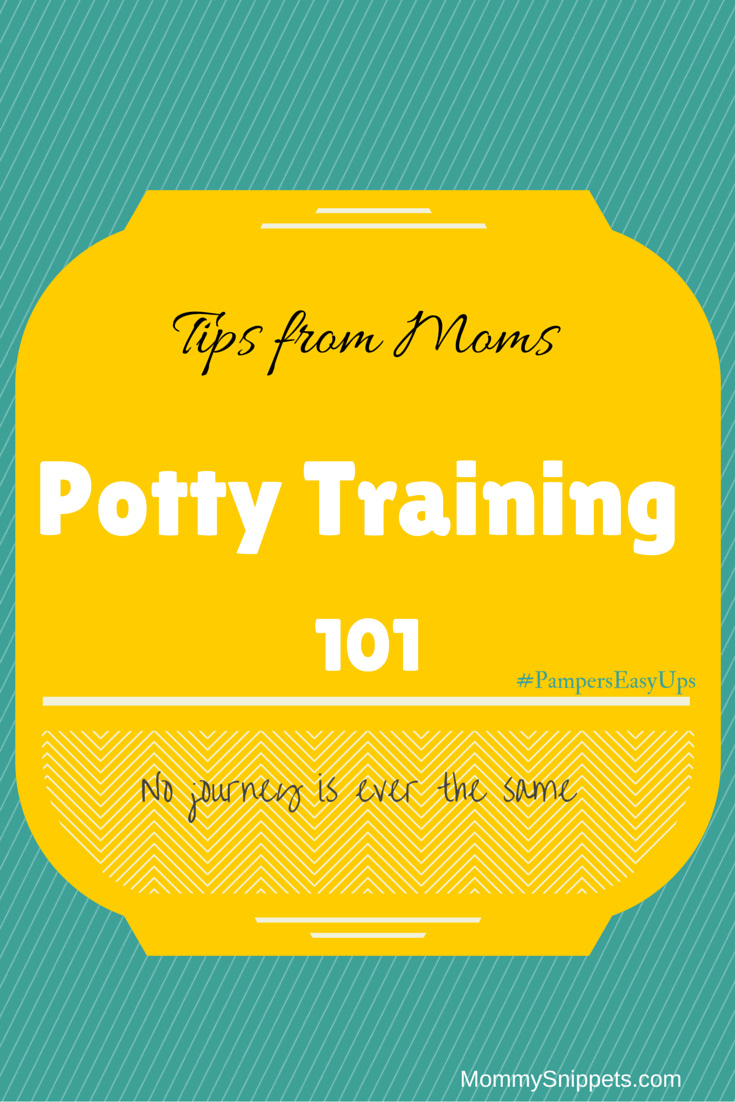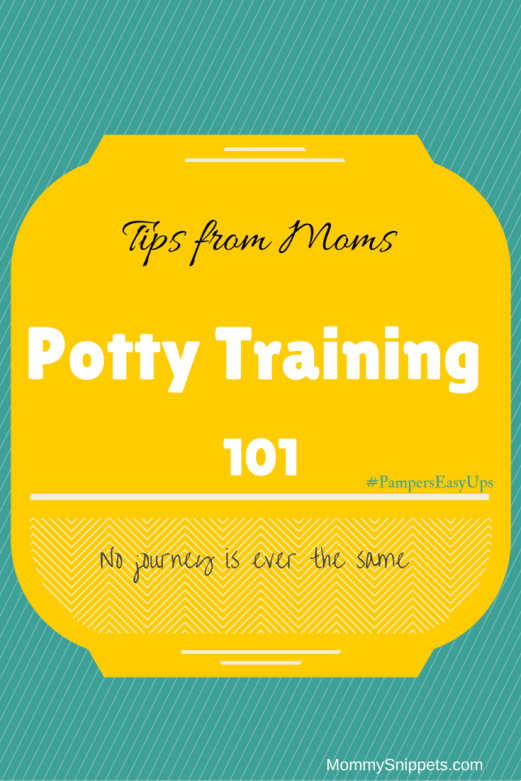 My firstborn took longer to potty train than my son. Contrary to the belief that boys take longer to train than girls, my son actually potty trained himself after realizing he was the only one in our home in diapers. (And this was before he turned 3)
It really boils down to this…
Is your child ready?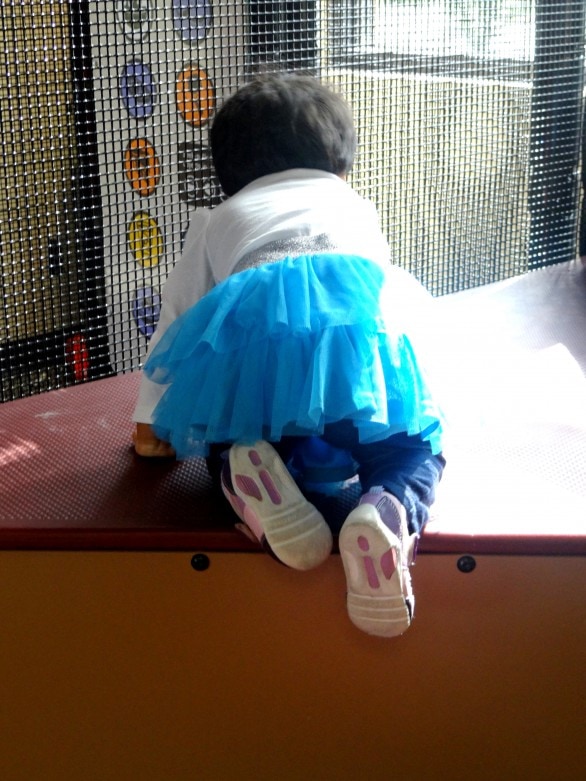 Potty Training

101 :

Tips from Moms

I'm a MOPS Mom (Mothers Of Preschoolers) and I love being able to fall back upon my army of Mom friends for advice, tips, support and encouragement when it comes to my kids.

This also holds good vice versa. When a Mom in our group has a concern, we rally around to offer what help we can.

Two of my MOPS Mama friends have just given birth to sweet baby girls. They're both also blessed with 3 year old daughters who're yet to potty train. This has been a concern especially for one of the Moms who has never potty trained a child before.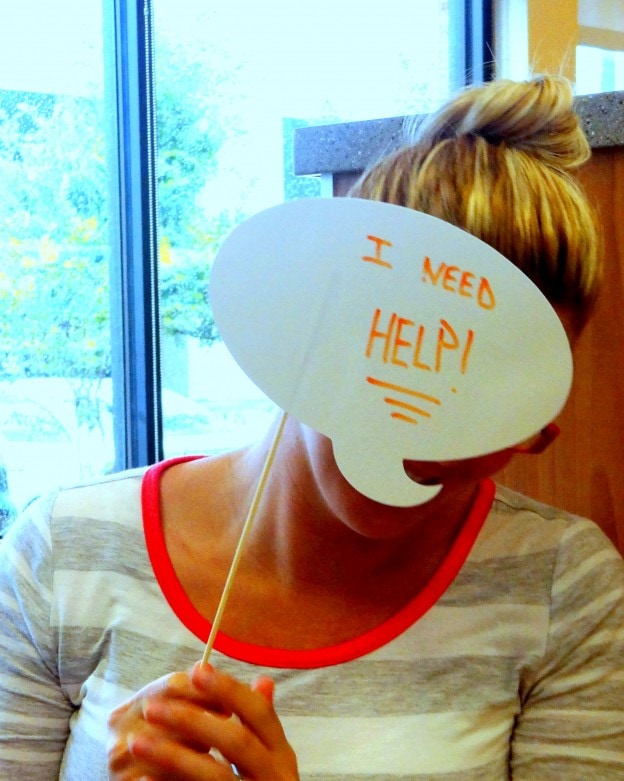 Thanks to Pampers' generosity, I was able to host a potty training playdate of sorts to encourage these Mamas with their journeys.
Each Mama got to take home a goodie bag with a pack of Pampers Easy Ups and Laura Jana's fantastic book : It's You and Me Against The Pee.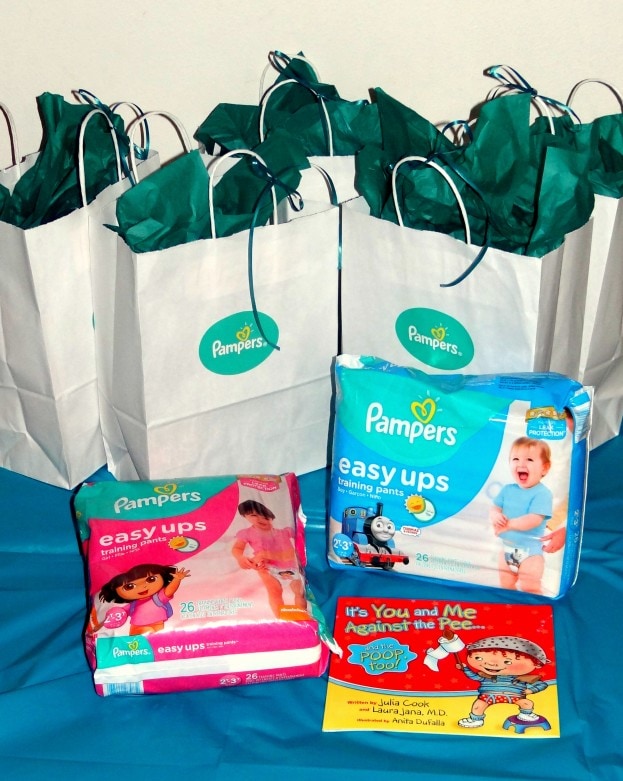 With everyone's schedules and coordinating a meeting while older siblings were at school, we agreed to meet at our local Chick-fil-A. This way our toddlers and soon-to-be-preschoolers could play in the play area while we chatted.
Of the 4 Moms, my friend who has just delivered twins is the only one who has never potty trained a child before, so this is one journey she isn't looking forward to.
We all agreed that potty training is unpredictable but NOT impossible.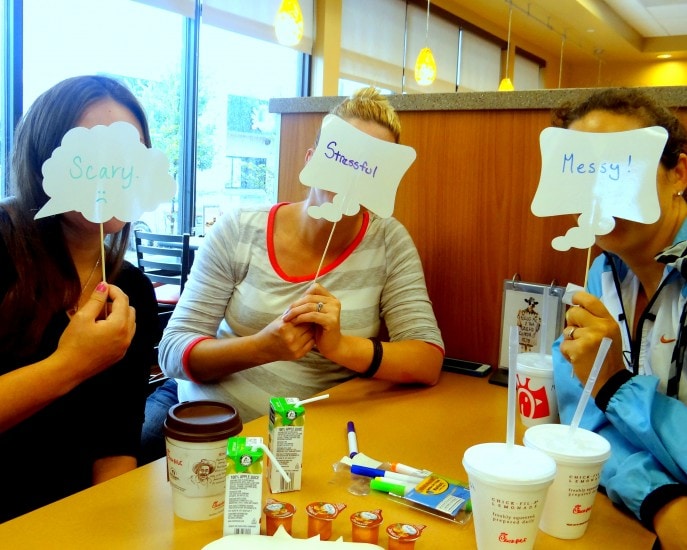 Here are a few Mommy tested, baby experienced potty training tips we shared with her (and reminded ourselves with for our next set of kids who're ready/almost ready): 
1. Don't push your child to potty train. She will show signs that will let you know she is ready to learn.
2. Gauge what excites your child and use that to reward her. Create a reward chart to help her see how awesome she's doing.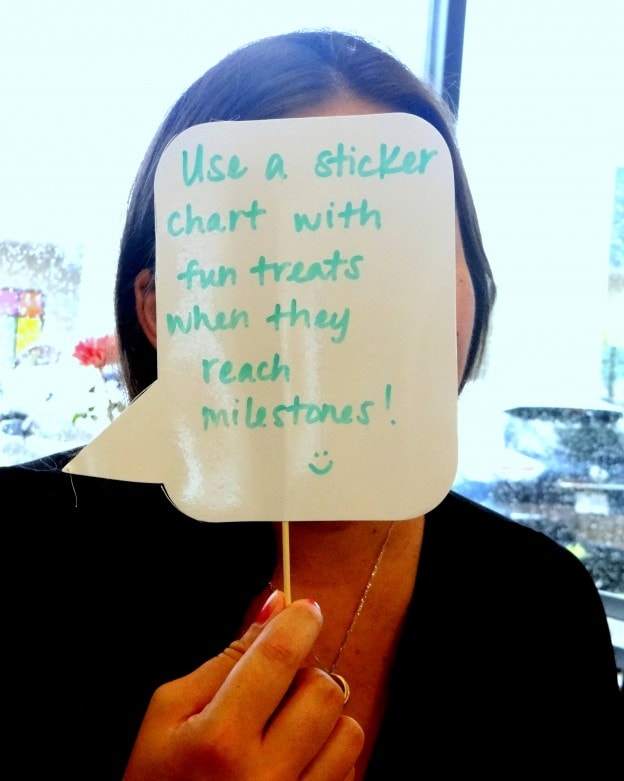 For my daughter stickers motivated her to use the potty. For my friend's son it was being able to get an M&M or candy of choice helped. For my son, 'x' number of stickers on his chart, when accumulated, would allow him to pick a car from my save-for-a-rainy-day toy box in the closet.
3. Use training pants and not diapers when you begin the potty training journey. 
Pampers Easy Ups have an underwear design that encourages a child to pull down his training pant to use the potty versus waiting for you to remove the same. It also has graphics on the same that fade away to show a child she has wet the same. Easy Ups are 25% more absorbent than any other training pants in the market, making these great to use especially when on-the-go and not at home, while potty training.
4. Take your child with you when you go pee
Imitation is something that works wonders! Have your daughters watch Mom and sons watch Dad. It always helps though to start little boys sitting down and then graduate to standing up once once potty trained.
5. Be patient. Potty training can be a stressful journey but if both parents are calm through it all, it makes the journey an easier one on the child.
6. Be consistent irrespective of where you are and what you are doing. If you aren't your child will be confused and will take longer to master using the potty.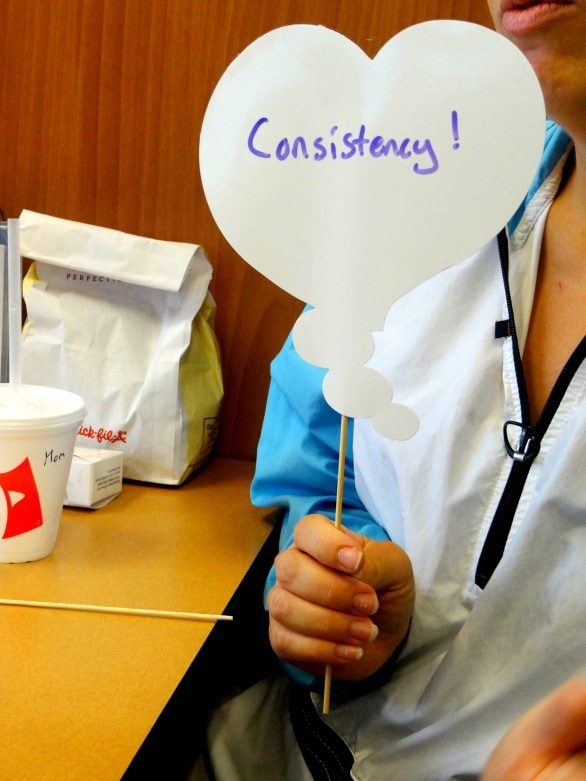 Dr Jana also encourages parents to build up the momentum to when your child actually begins to potty train. This helps break the child into the new routine gradually and comfortably.
Oh and Mom, don't hold back from asking your Mama friends to pray for your child while on the journey. (And yes, you will need the prayer support too.)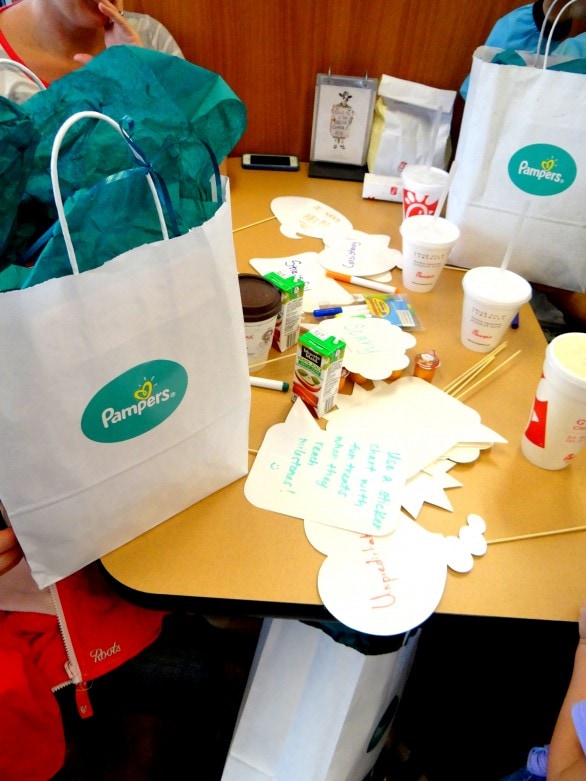 Do you have any potty training tips to add?