As mentioned last month when I shared my yummy Pumpkin Choco-nut Muffins recipe, Handi-foil aluminum containers are always a staple in my kitchen pantry. And now with Thanksgiving just a few days away, you can be sure that they're being put to good use as I prep for the days ahead. 

It doesn't take much to make this Mama happy so Handi-foil's offer to equip me with an assortment of Eco-Foil bake-use-transport-and-throw recycled aluminum containers was happily received.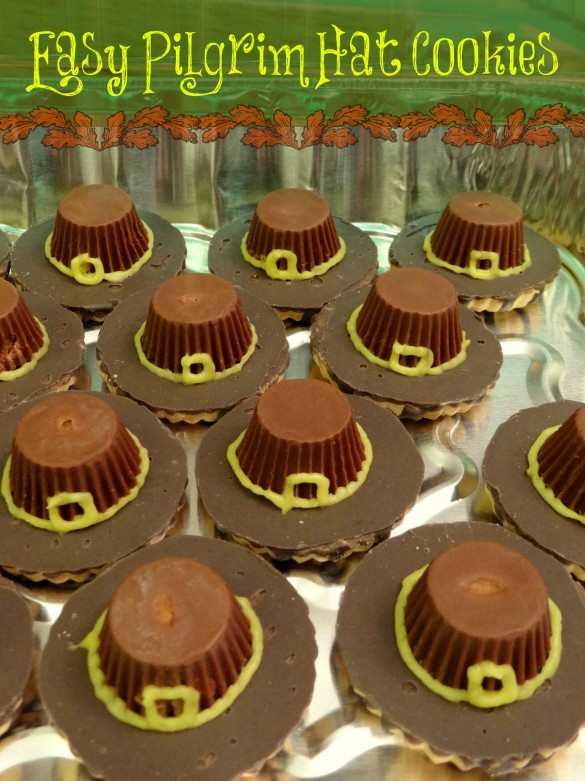 Yep! My no-bake Pilgrim Hat Cookies were transported to my son's preschool
Thanksgiving party in a Handi-foil tray. 
.
This Thanksgiving, because family is miles away, we will be spending it with friends who've become our family away from home.
As always, the cooking and baking load is split and to help keep track of the casseroles and plates going in and out of the host home is not always easy. Thus, this year, as in the past two years, I will be whipping out my trusted Handi-foil containers.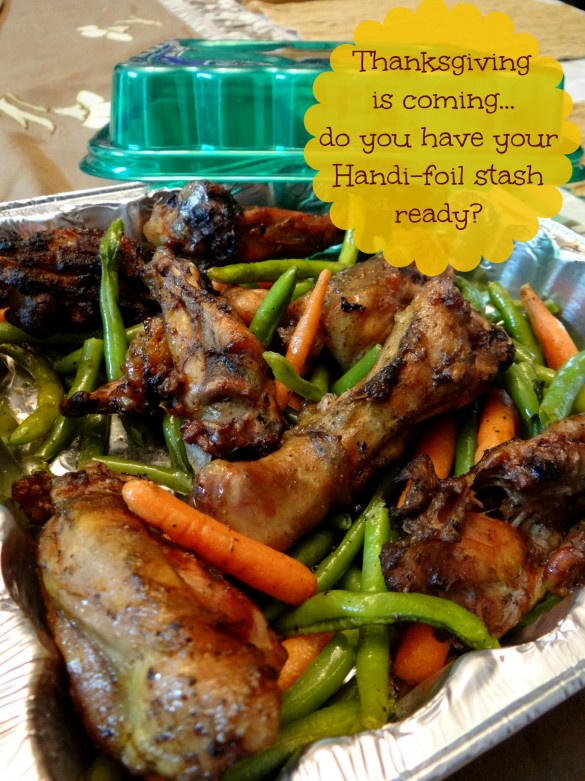 These are also easy to pop into the freezer when there's a fair share of leftovers!
.
While grocery shopping two weeks ago, I stumbled upon a bag of frozen organic peaches for a steal and thought, why not? So this year, to join the parade of pies,I'm also throwing in a Peach Pie Cobbler for good measure.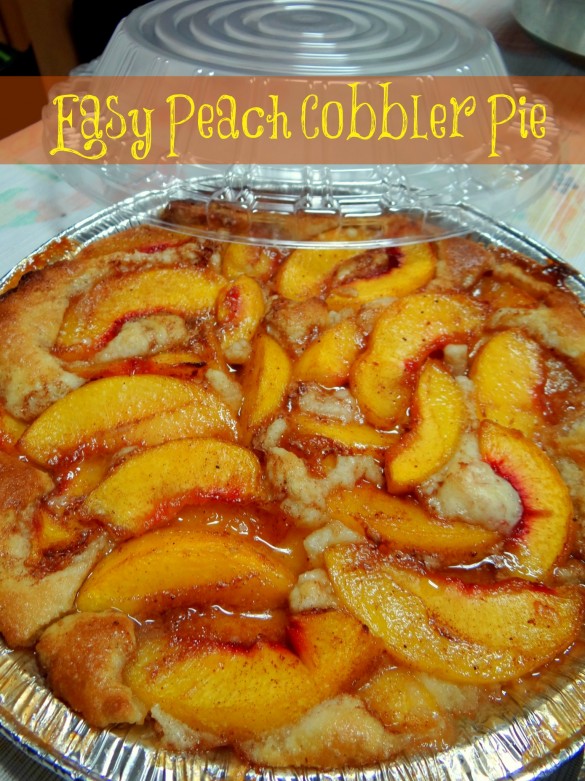 And after our taste test last night, my family thinks this should be a new Thanksgiving tradition inclusion!
(Try this out and let me know what your family thinks)
Easy Peach Pie Cobbler Recipe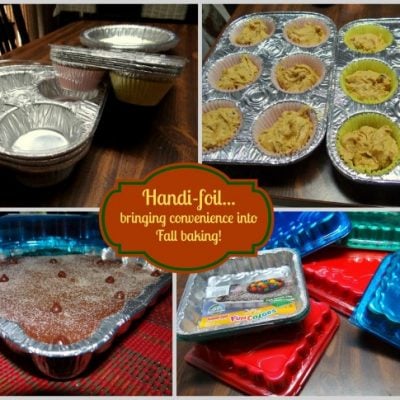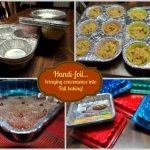 Easy Peach Pie Cobbler
I love peaches so the peaches in this recipe are definitely the star. If you prefer an equivalent pastry-peach balance, reduce the number of cups of peaches by 1 or 2, based on preference.
Ingredients
1/2

cup

unsalted butter

melted

1

cup

all-purpose flour

1/2

cup

sugar

2

teaspoons

baking powder

1

teaspoon

salt

3/4

cup

room temperature milk

7

cups

frozen peaches

3/4

cup

sugar

You can reduce this to 1/2 a cup if you feel the peaches you're using are sweet

1

teaspoon

ground cinnamon

1/2

teaspoon

ground nutmeg

1

tablespoon

fresh lemon juice
Instructions
Preheat the oven to 375 degrees F.

Divide the melted butter into the two 8 3/4" x 1 5/32" Eco-Foil pie pans and set aside.

In a bowl, mix the flour, sugar, baking powder and salt.

Now add the milk and stir well to make a batter.

Divide the batter mixture equally over the melted butter in both pans.(Do not mix)

Take the frozen peaches and place them in a large microwaveable bowl. Add to this the sugar, cinnamon and nutmeg. Defrost the same, in the microwave, and once thawed, mix in well.(You can also use thawed peaches, just skip the microwave part.)

Add the lemon juice and mix everything well.

Divide the spiced peach mixture equally between the two pans, making sure to place these over the batter. (Do not mix)

Place the pie trays in the oven and try to wait patiently for your Peach Pie Cobbler to get done.

(Baking time varies between 25-35 minutes)

Serve hot out of the oven with a dollop of vanilla ice-cream. YUM!!
.
Even if you don't plan to add this to your Thanksgiving menu, consider making one for your family and setting the other aside for a neighbor or a friend who may be away from family during the holidays.
'Tis the season to bake/cook and share the love through your homemade, culinary prezzies of thoughtfulness.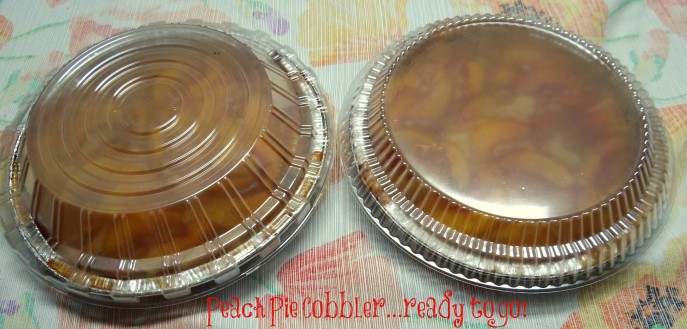 .
Do you love peaches? Do you have a favorite go-to peach recipe?
.
(Feel free to share your recipe link(s) in the comments section below. I still have half a bag of peaches to go through and would love to try making something new. Thanks!)