As we enter, what I like to call the "Season of Giving", the Christmas spirit in people sometimes clouds rational thinking…
especially when it comes to giving to a cause, that may not necessarily be valid or even existent!
I lean about Hubby's wisdom when it comes to all things finance related. 10 years of being married to my best friend has wizened me up (Yes LORD, I admit that!). I've learned you can't take things at face value and that you need to do your homework especially when your heart tries to rule your head when it comes to things related to money!
I'm not saying you shouldn't give to a worthy cause. You SHOULD.
But remember…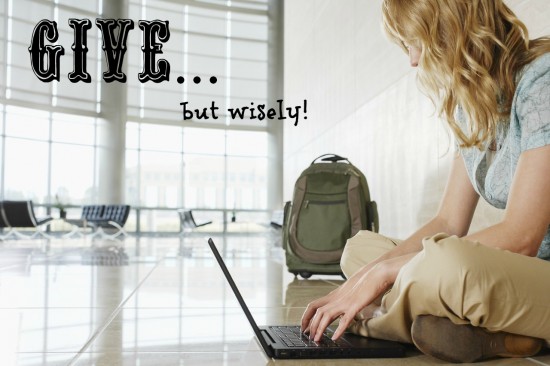 So, with Hubs help, here are

7 important online donation safety tips

to keep in mind when your heart strings tug at your pocket!
1. Research the company you are donating to.
NEVER donate to an individual who sends you a desperate email saying her husband is captured in jail and needs a 50,000$ bond release or her sister's kids are orphans and need 100,000$ to bring them to the US!
2. Donate on a platform that begins with https vs http in the blog url bar, way on the top. A site that uses encryption technology is a must requirement!
3. Never give your credit card number to anyone to donate on your behalf. Most of the reliable sites do have a customer care number but they also have an online form that allows you to key in all your data independently.
4. Always look out for a certificate of authentication/ bureau attestation on the site you plan to donate on.
Our family supports World Vision's endeavors and St Jude Children's Hospital…both have these "safe to donate" stamps of approval on their site!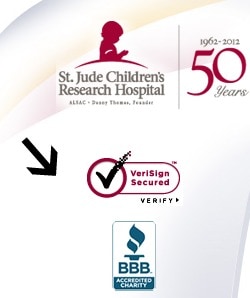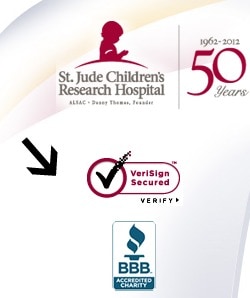 5. When donating, remember you do not need to give anyone your social security number or birth date. All that is generally asked is your name, a mailing address and mode of payment. That's it!
6. When using a credit card to make a donation, make sure you monitor your credit card statements closely for the next 1-3 months, after authorizing the payment…
just to be on the safe side!
(Remember thieves test the water by first removing negligible amounts from one's credit card. 50 cents or a dollar. If they see no action is taking against the tiny withdrawal, they'll dip in for a larger amount. If you notice a name you don't recognize, call your credit card company immediately!)
7. Always ask to receive a receipt of your donation. This is not to gloat about the fact that you gave but it's to keep a record of where and how much you donated online to. And if you claim those donations during tax time, you definitely need proof of your gift. If a charitable organization refuses to give you a receipt, be on guard…and run the other direction!
You will find another avenue to bless upon!!
If you keep all this in mind, the next time you sit down to donate online, you will do just fine!