Make on-the-go snacks fun for kids with a nature-inspired Butterfly Muffin platter
This post contains editorial samples and/or affiliate links to products I recommend. While this adds no additional cost to you, I will earn a small commission on any sales made.
This shop has been compensated by Inmar Intelligence and its advertiser. All opinions are mine alone. #LittleBitesBigSmiles
We're on I've-lost-count-of-what day we've been social distancing, and having successfully completed online schooling with the different assignments, class-enrichment activities, and online meetings, we are officially summer-ready. None of us want our kids to fall back academically, and while tech toys and channels can be informative and educational in their own way, they can lead to a more sedentary lifestyle if overdone, even during the summer months.
I know we're all looking for ways to get our kids outdoors. Deep down, we want them to really look forward to their time outside.
One way to do that is by getting creative and adding a little fun to those on-the-go snack breaks.
Click the below image to add Entenmann's Little Bites® snacks to your Walmart Grocery cart.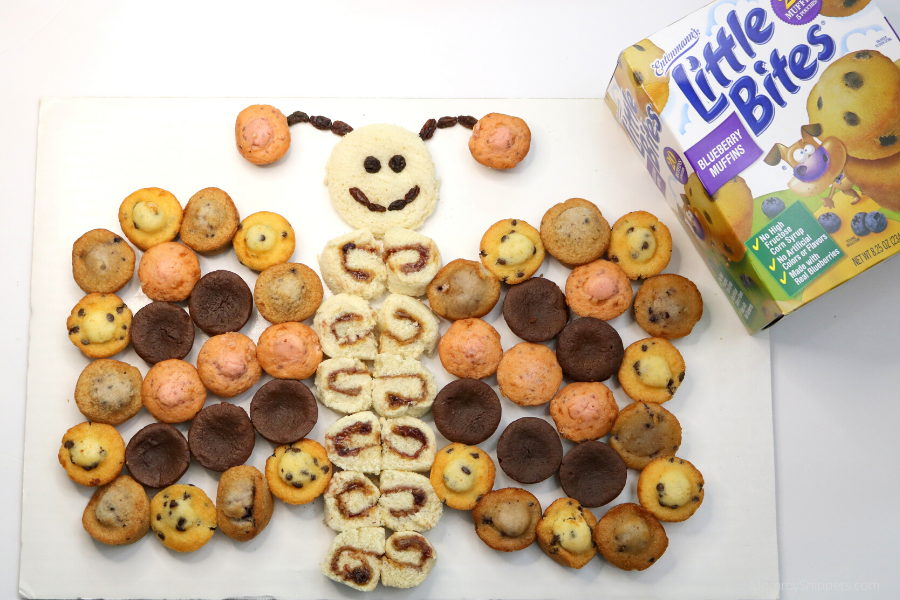 Planning Nature scavenger hunts, mini treks to local birding parks, introducing kids to orienteering, engaging them in pond dipping and fishing excursions, pitching a tent in the backyard etc., won't be a hard add-on to those family plans.
Make on-the-go snacks fun for kids with a nature-inspired Butterfly Muffin platter
Many families will agree that snack preferences are strong when it comes to packing a bag when on-the-go. There's never a moan or groan when a pack of Entenmann's Little Bites® muffins is pulled out. True to its catchphrase, Little Bites® snacks really are the "Perfect Portion of Happiness"!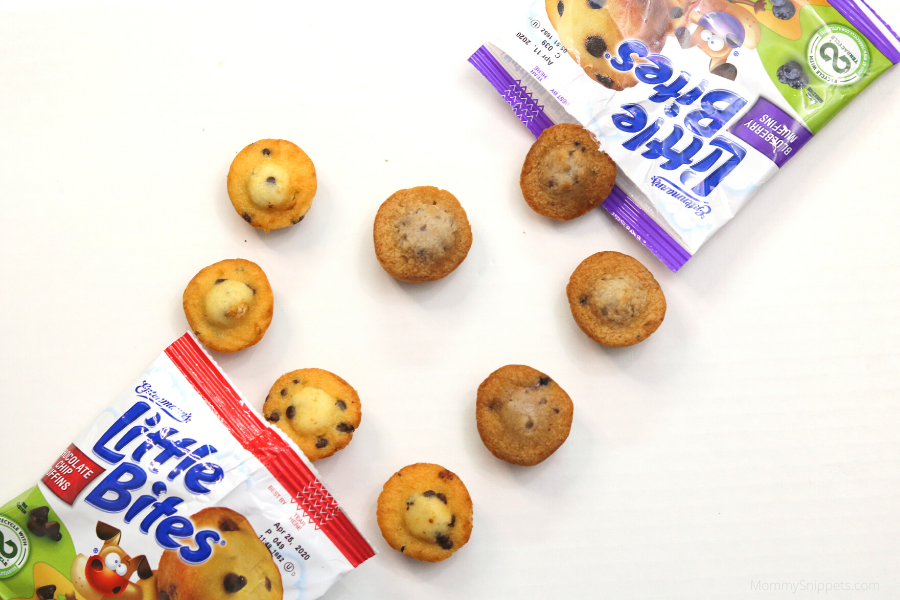 I love that these are mess-free, convenient with their grab-and-go packs, especially when the kids need a bite and you're on the go. And the snacks are popular inclusions for our nature outings and picnics.
Besides the convenience factor, Little Bites® muffins also make great elements for memorable Nature-inspired edible snacks!
Start simple with a blooming, edible, flower,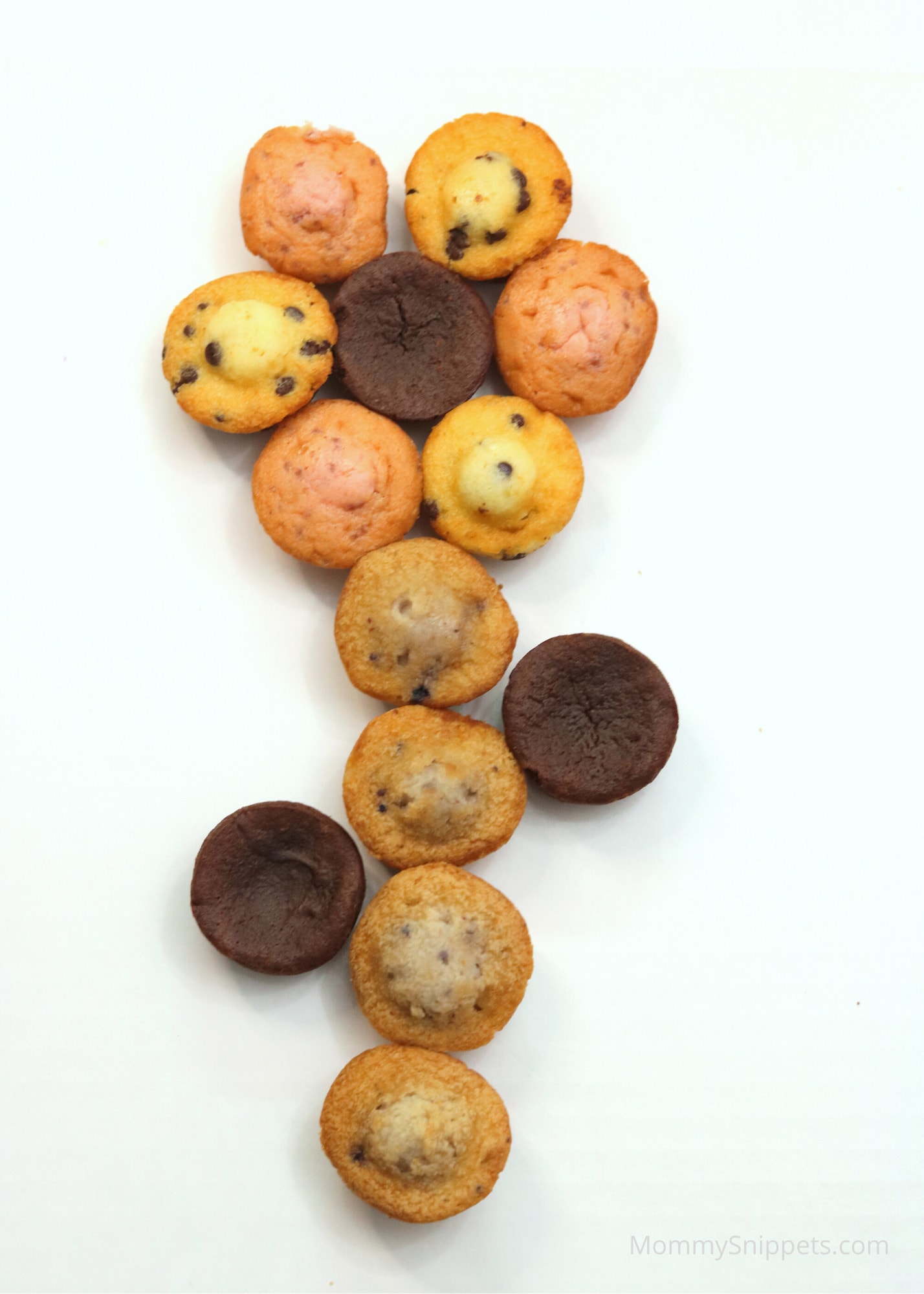 or go big with an edible butterfly made completely with peanut butter and jelly sushi rolls, raisins, and the colorful wings with Entenmann's Little Bites® Chocolate Chip muffins, Blueberry muffins, Strawberry Yogurt muffins and Fudge Brownies.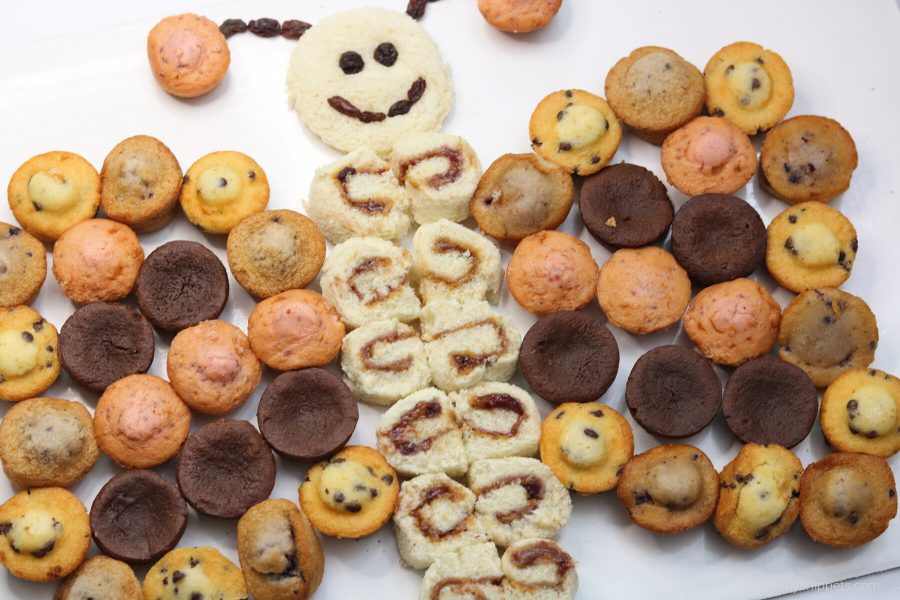 Now coming to think of it, the Party Cake Muffins would have brought a nice burst of color to the wings. Next time!
Little Bites muffins are such a yum, baked, moist, snack that can be made fun when served as a butterfly, right?
Kids-approved and parent-preferred, all Entenmann's Little Bites snacks contain no high fructose corn syrup, contain zero grams of trans fat per serving,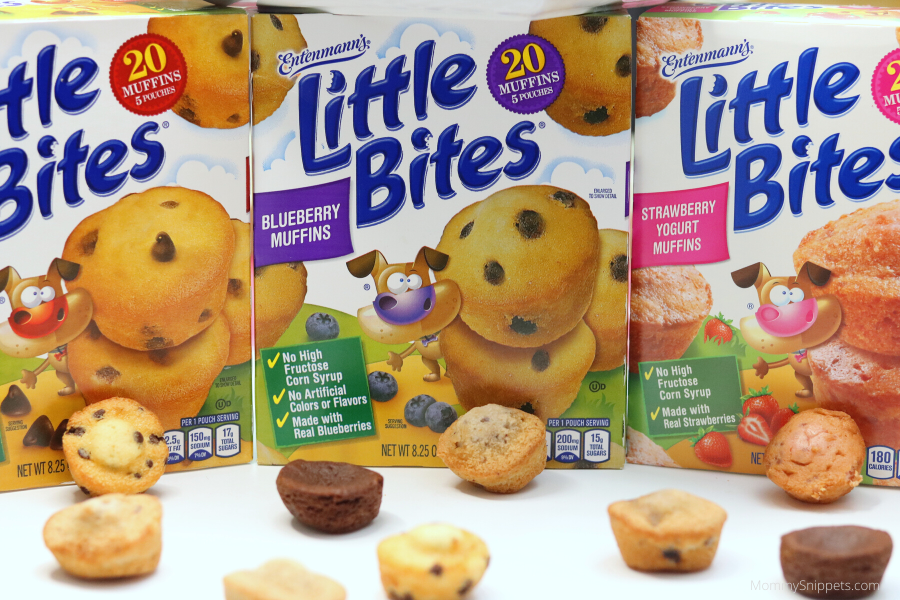 and are made using real ingredients like strawberries, blueberries and bananas.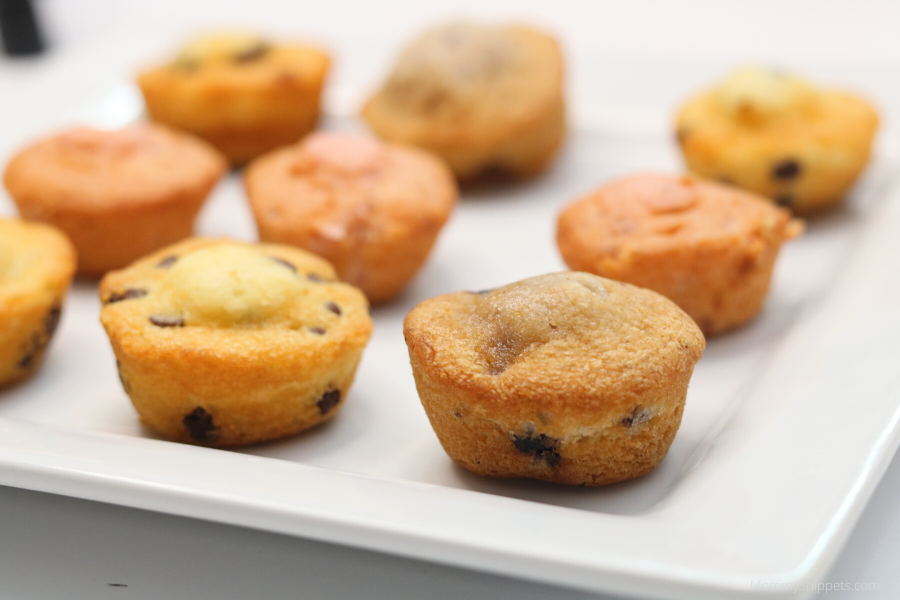 Another big plus? You can find all 8 flavors (including delicious seasonal favorites like Pumpkin Spice) at your local Walmart store, in the bread aisle, near the packaged baked products.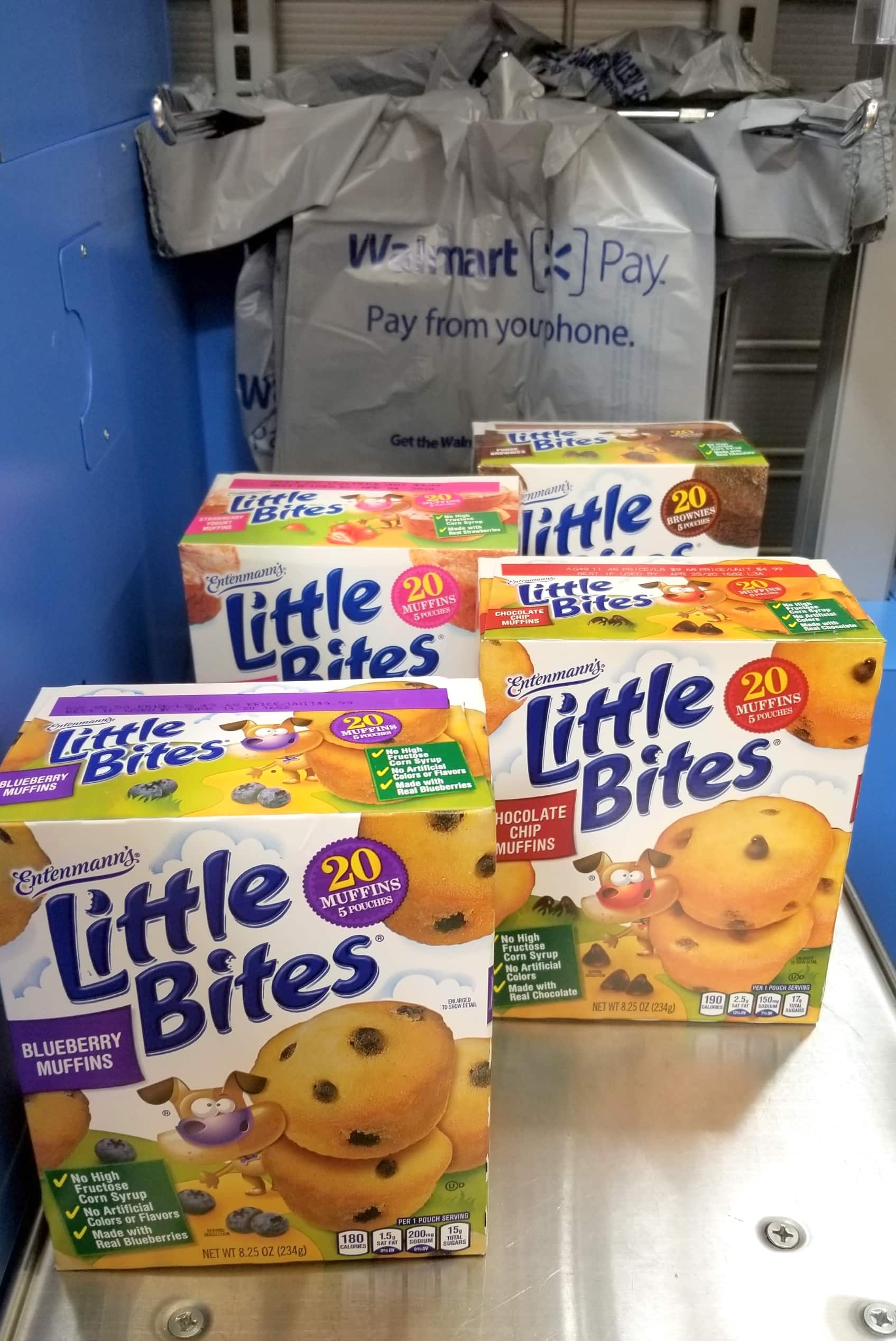 You will also find it heartwarming to learn that Bimbo Bakeries continue to help families across the nation. With everything that is going on around us, they've partnered with Feeding America through food donations and volunteerism.
Would you remember that the next time you're picking up snacks for the kids? May we band together to support brands that pour back into our community.
Check out these Mealtime Savings as you plan your creative edible treats, for the family.
The outdoors is a vast playground for children, and once engaged it won't take much to encourage them to want to keep going back for more!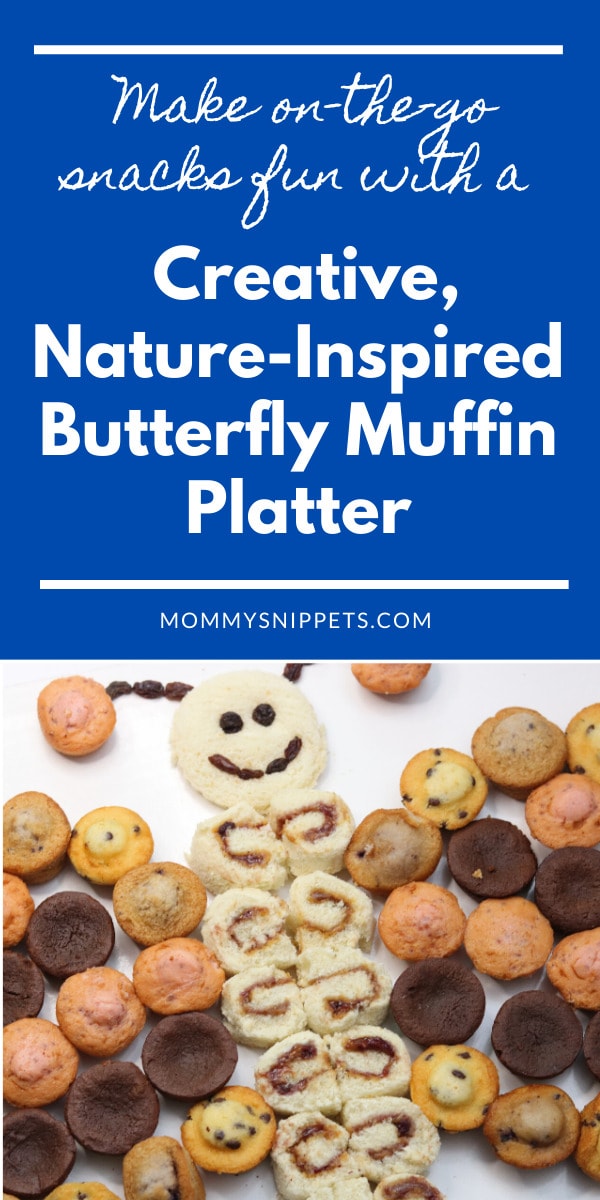 I'd love to hear from you. Hop over to chat with me on Facebook and/or Twitter