How to help your child overcome motion sickness on a plane
This post contains editorial samples and/or affiliate links to products I recommend. While this adds no additional cost to you, I will earn a small commission on any sales made.
"This post was sponsored by Dramamine® as part of an Influencer Activation for Influence Central."
When Dottie was 6 years old, the flight we took from Florida back to Texas, after a wonderful week at Disney World, was anything but fun.
As the plane began to take off, she complained of feeling queasy and even before the plane landed 2 odd hours later, she had thrown up at least 3 times.
We knew she would experience motion sickness on long car drives but didn't realize she would feel the same way on a plane.
Fast forward 4 years and I can confidently say we have that nagging airplane travel companion, motion sickness, under control. The tips shared below helped tremendously.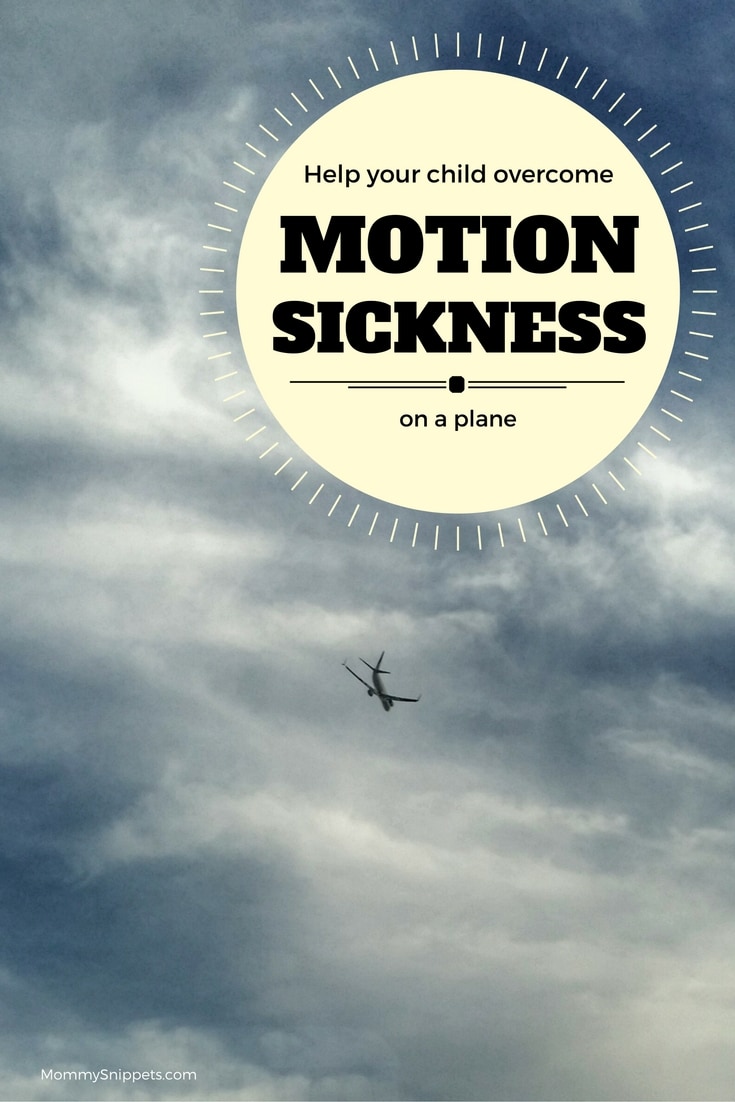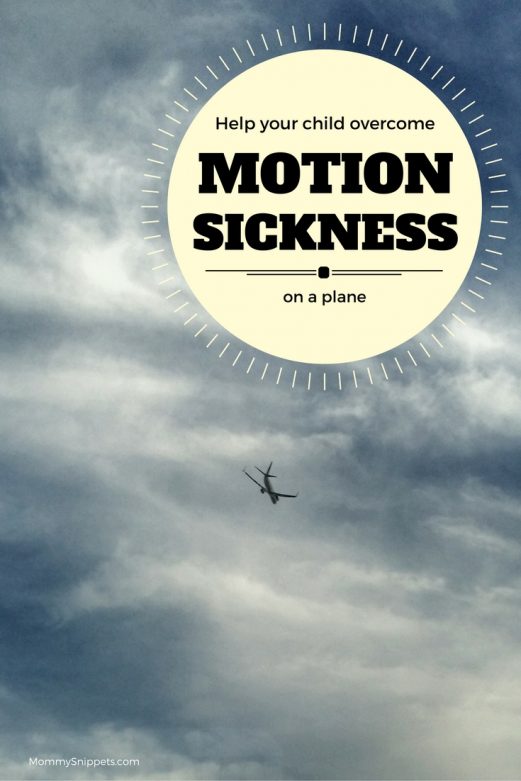 How to help your child overcome motion sickness on a plane
1. While booking your tickets request for a window seat, and if possible, a seat near the wing or right in front, as both areas feel more stable in terms of feeling motion during a flight.
2. Encourage your child to wear clothes, for the flight, that are comfortable, preferably cotton based and not too tight.
3. Ensure she doesn't eat anything greasy or too heavy prior to the flight. And while on the flight avoid strongly spiced food, greasy food or very salty snacks.
4. Open the air vents right above her seat to allow air to circulate freely. (If she does feel cold, get her to wear a light jacket instead of shutting off those vents)
5. Put a drop or two of peppermint essential oil on her dress or shirt, closer to the collar, to allow a refreshing fragrance to mask the strong smell signatory to all airplane cabins. (Peppermint essential oil also helps ward away nausea)
6. Half to one hour before the flight, give her a chewable Dramamine® for Kids grape flavored tablet to keep motion sickness at bay. This is especially helpful for long flights.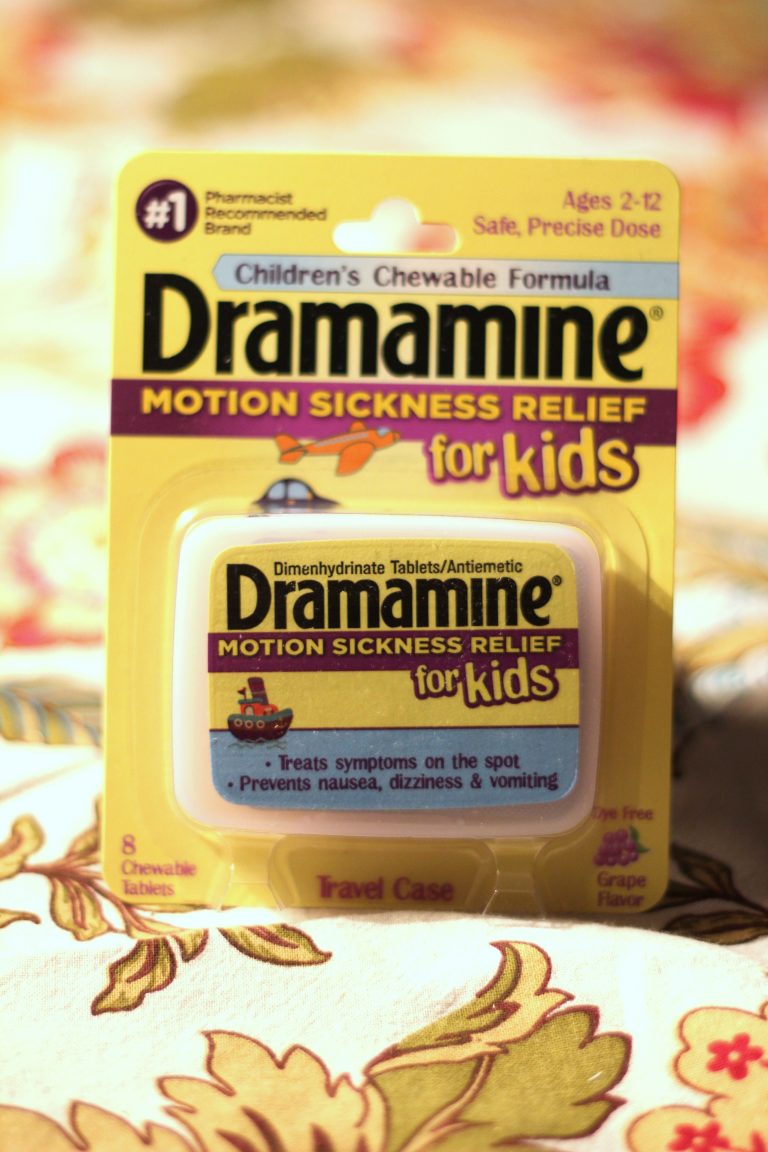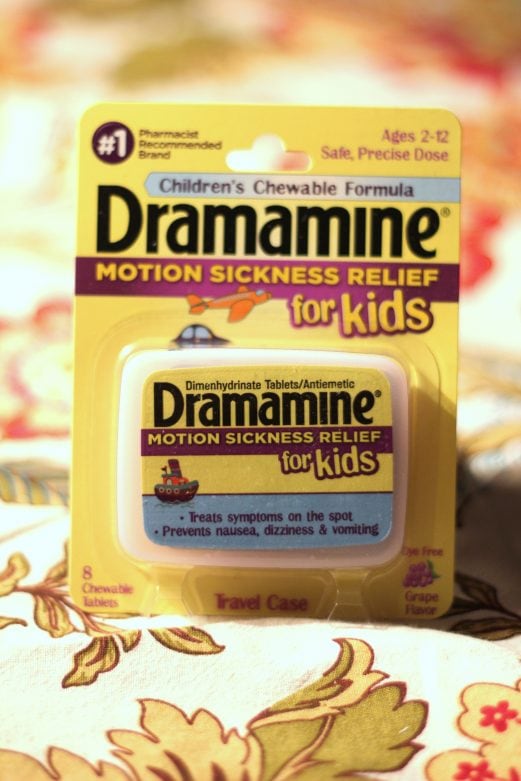 For shorter flights, if you know your child does not experience strong bouts of nausea, you can give her a tablet only when she complains of those tell-tale symptoms of nausea and dizziness.
It's important to note that Dramamine® for Kids is a medicated product that is the #1 pharmacist recommended brand when requiring a motion sickness relief solution for children between the ages of 2 years and 12 years.
Children 2 to under 6 years: give ½ to 1 chewable tablet every 6-8 hours; do not give more than 3 chewable tablets in 24 hours, or as directed by a doctor
Children 6 to under 12 years: give 1 to 2 chewable tablets every 6-8 hours; do not give more than 6 chewable tablets in 24 hours, or as directed by a doctor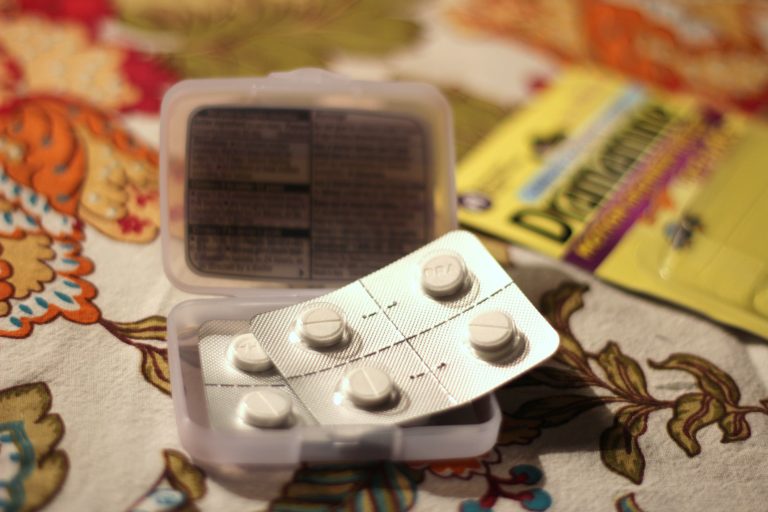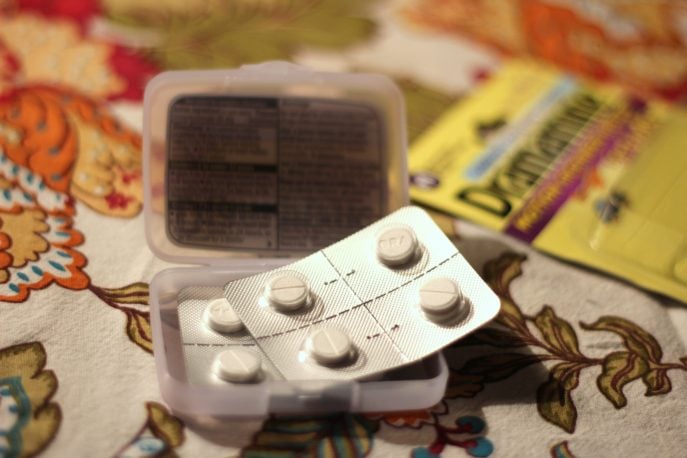 Click to receive a $1 off coupon for your next Dramamine® for Kids or Dramamine® purchase.
7. The lure of the personal TV screen on longer flights or a book can be tempting for long periods but it's important to take a break every half hour to look away and focus ones sight on objects at a distance.
8. Encourage her to walk around the cabin every hour or two, even if it just means walking to the airplane toilet to wash ones face.
9. For long flights, stress on the importance of sleeping /napping. Sleep deprivation can also trigger off nausea and vomiting.
I promise these tips will work. We have a 15 odd hour flight under our belt as a testimonial to the same!
 I'd love to hear if you have any other travel tips to share especially if you/your child experiences motion sickness. Hop over to chat with me on Facebook and/or Twitter