When you need a backpack that's trendy and reliable…
This post contains editorial samples and/or affiliate links to products I recommend. While this adds no additional cost to you, I will earn a small commission on any sales made.
The weeks leading to the start of the new school year generally involves getting caught in the frenzy of buying school supplies, uniforms/clothes and the not-so-fun task of picking a backpack.
When you need a backpack that's trendy and reliable…
my rule is simple.
The kids know I will stay clear of the popular characters /designs of the season because I refuse to listen to any whining when it's not cool anymore. With 5 years of elementary under our belt (my oldest is 10), there's one brand I turn to for reliability and the kids have never complained about the style element…
Lands' End.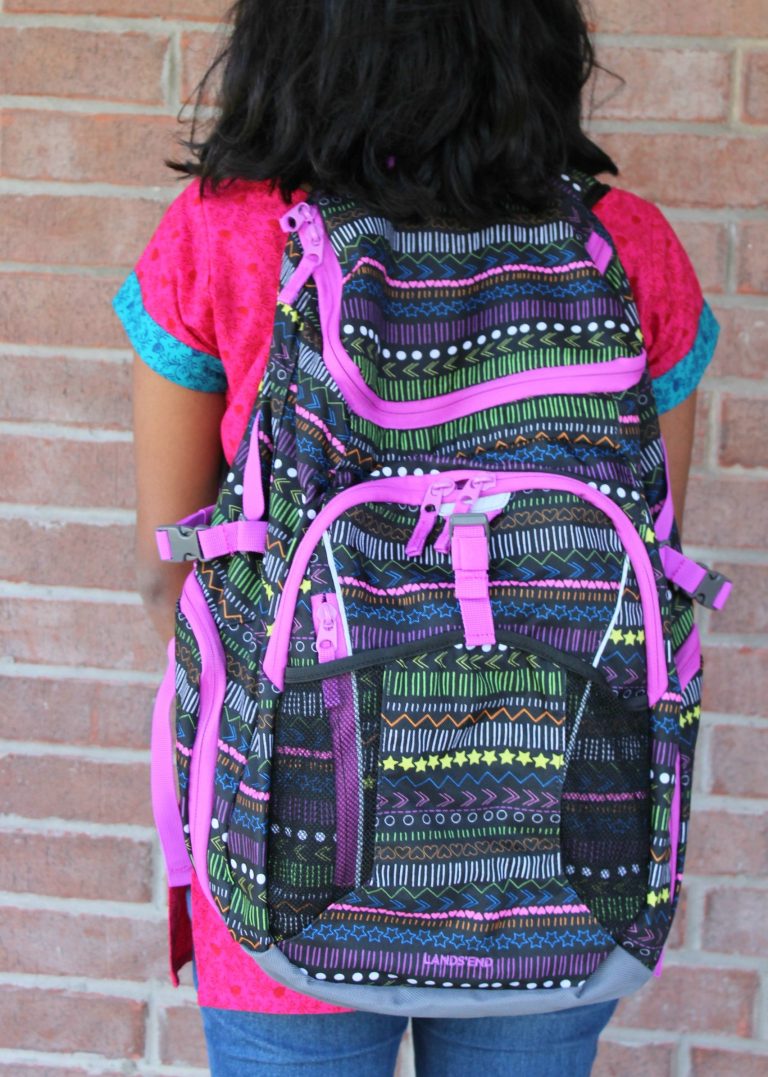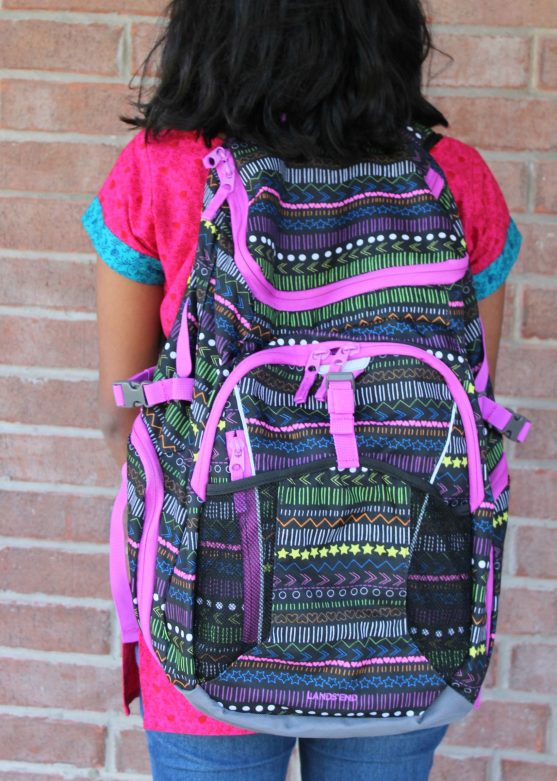 Dottie picked a  tween preferred, happy-design-print,  ClassMate® Extra Large Backpack mainly because she would need a roomier bag (19″H x 13″W x 10″D) to fit a large 2″ binder, composition books and textbooks in.
The backpack in itself is not bulky and is made up of water repellant 600 denier polyester.
As with all Lands' End backpacks, this one comes with a reflective trim as well. (Helps highlight the child especially when there's low visibility or it's dark)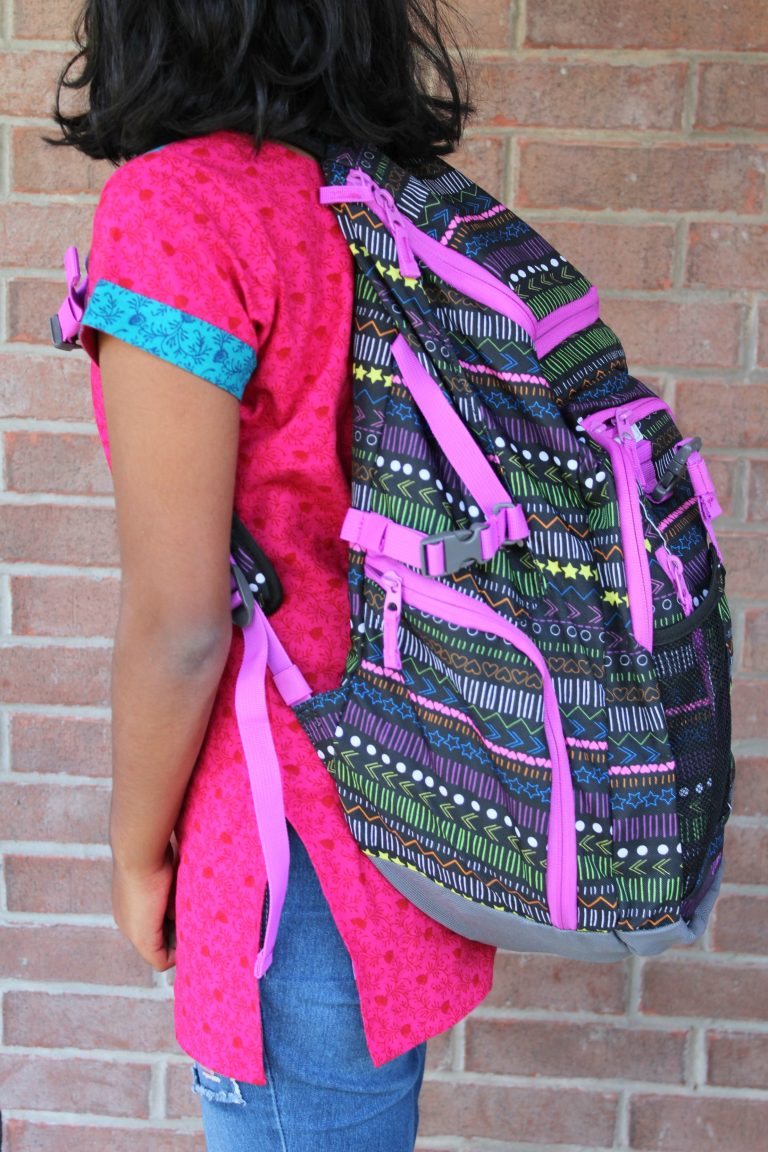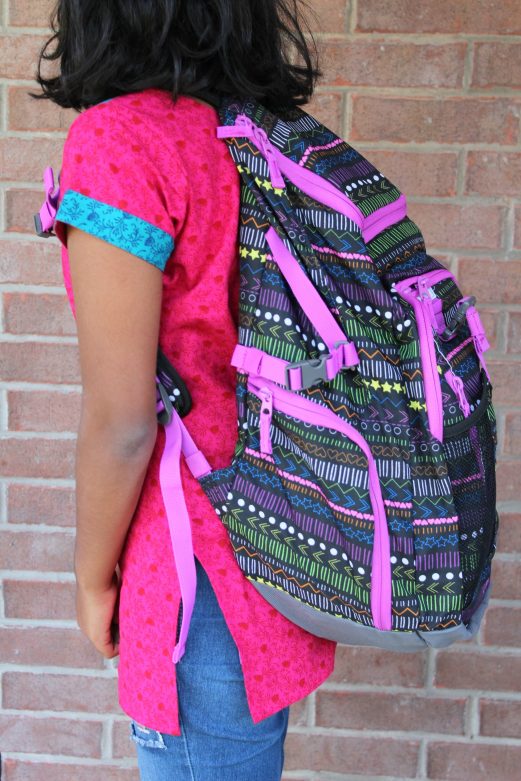 Storage-wise the backpack does have several compartments, 2 large side pockets and an additional front pocket. The main backpack opening does pose a little bit of a tight squeeze especially when putting the large binder in, but nothing that causes an inconvenience of any sort.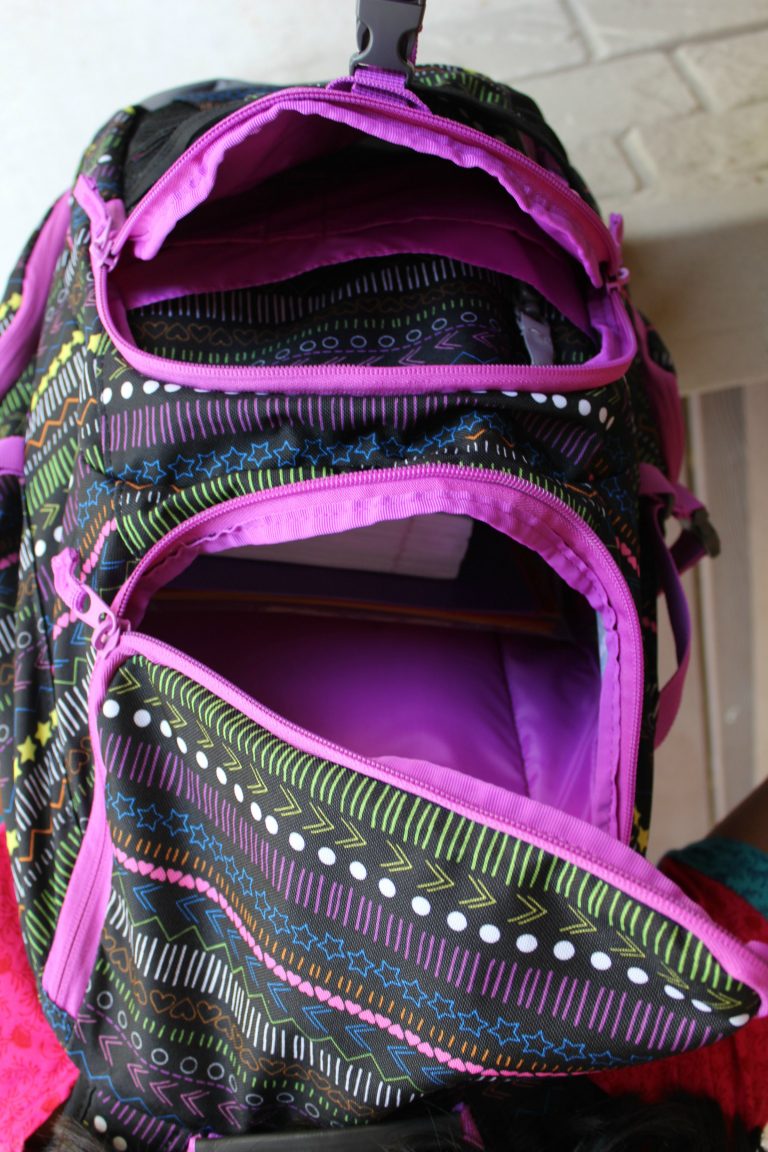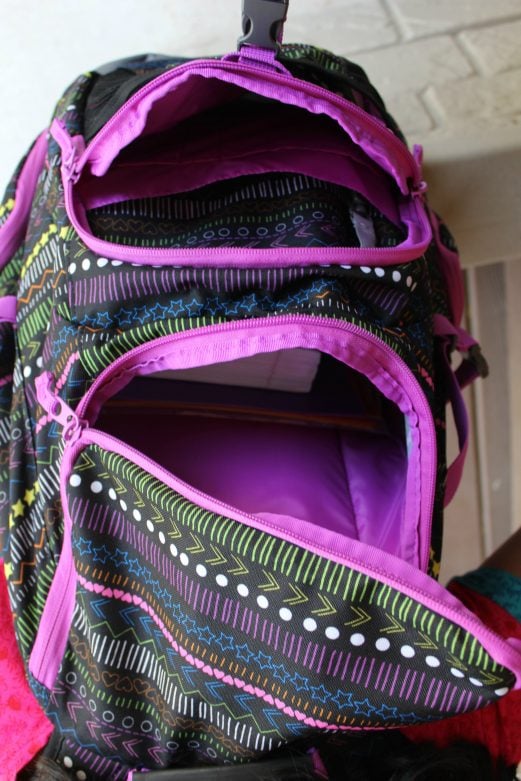 For Little Man, I chose to go with a ClassMate® Large Backpack to allow him to grow with the same.  His backpack is also water repellant and made with a light weight 600 denier polyester.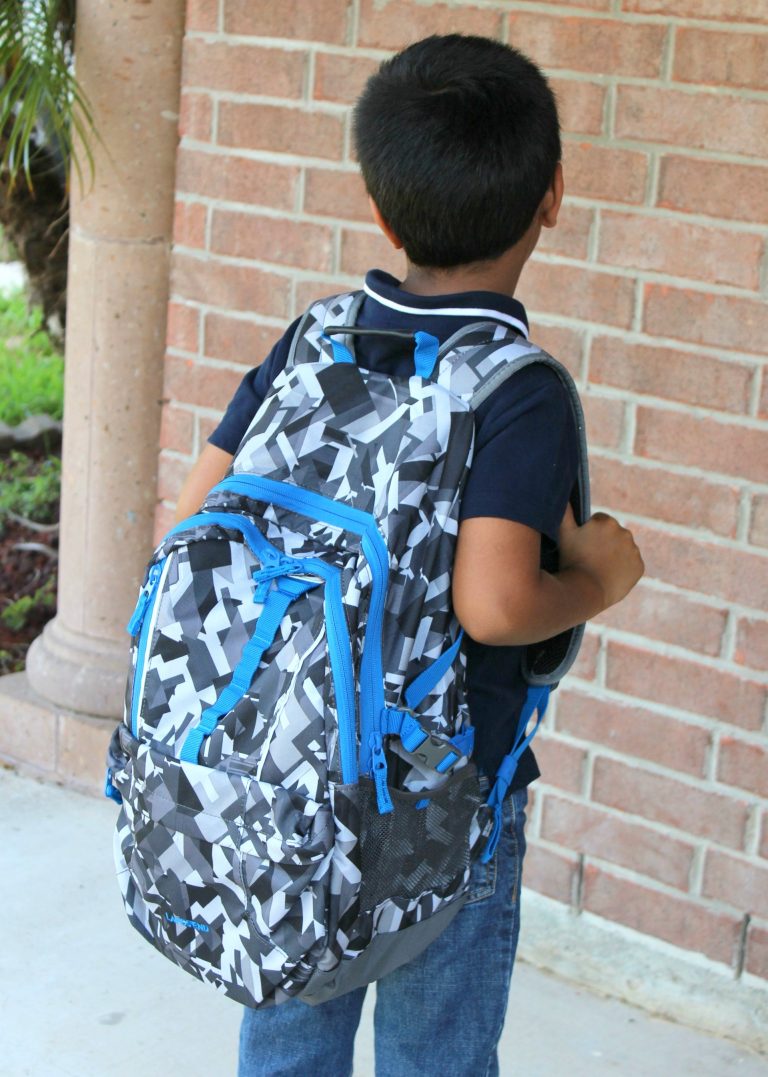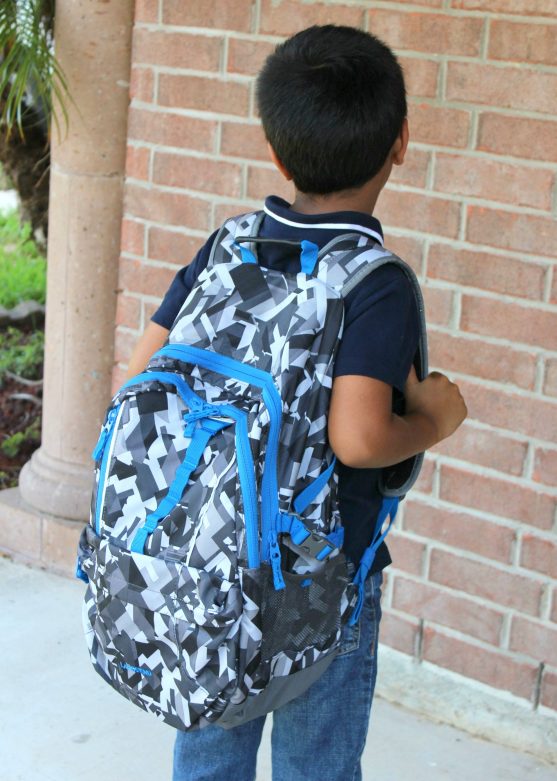 The backpack has one main zippered opening and two smaller zippered openings in the front. Mesh pockets that can hold water bottles border either side. This is a roomy bag at 18″H x 13″W x 9″D.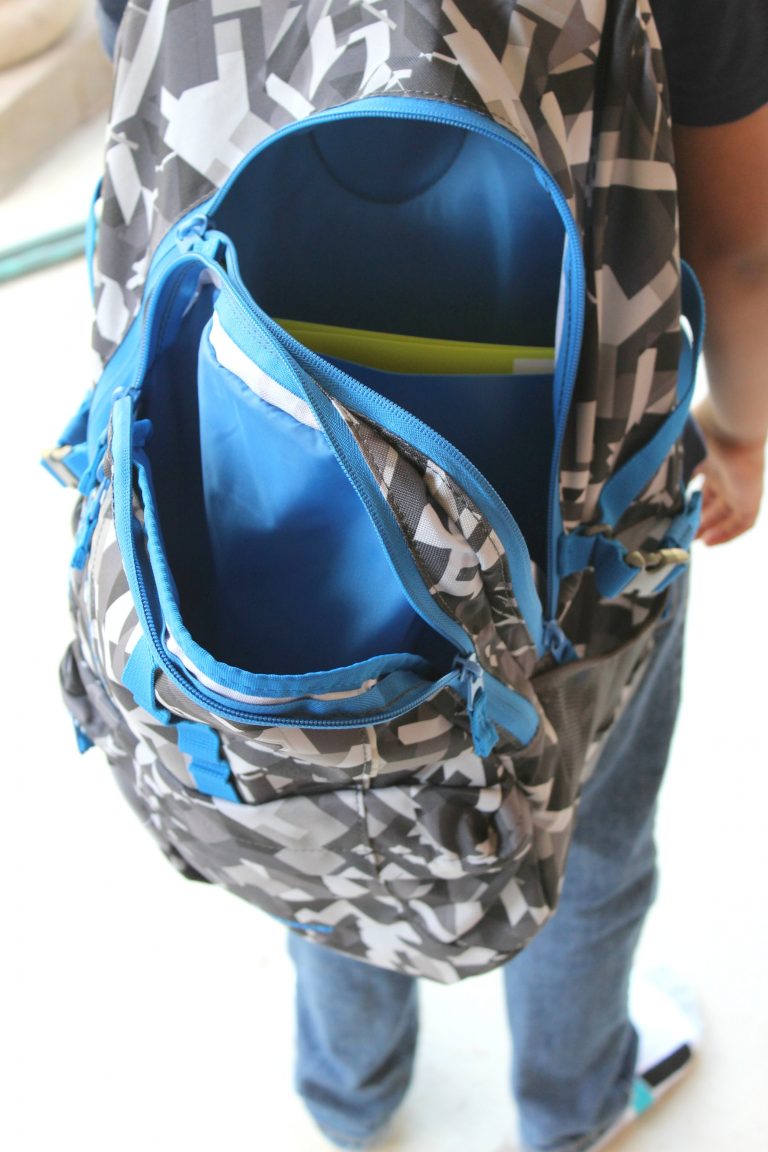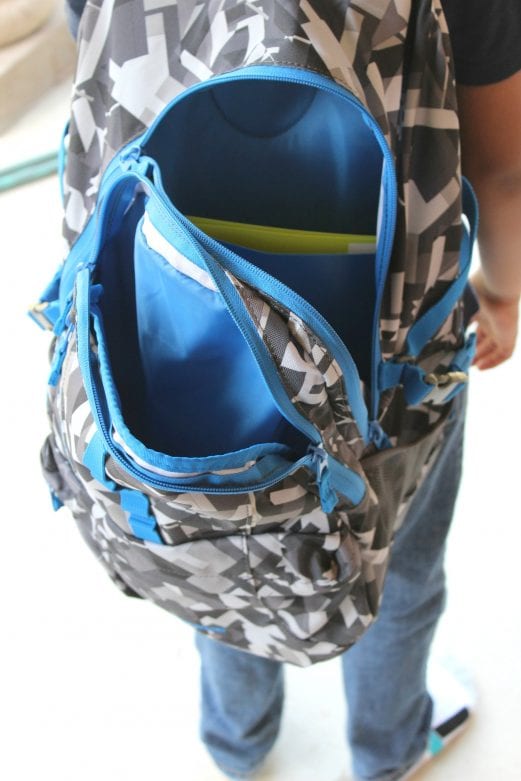 Both backpacks have wide padded shoulder straps for comfort while carrying the backpack and a chest strap to provide additional support and ease the weight off the shoulders.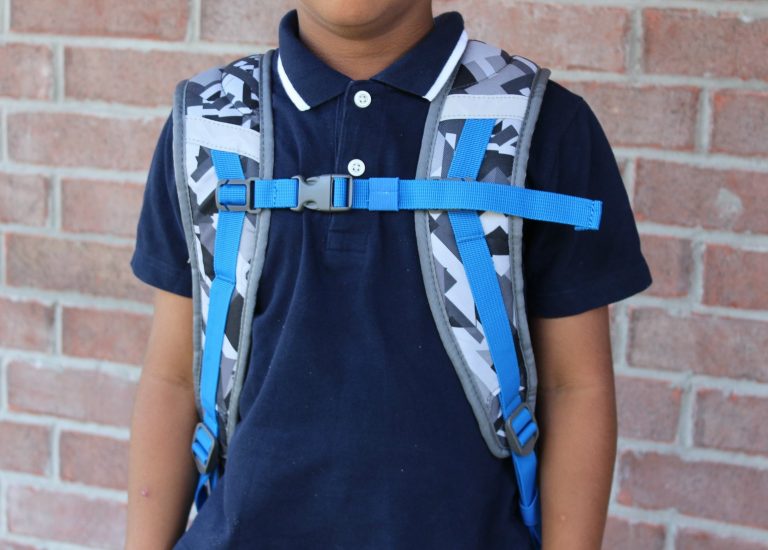 And yes, both have long straps allowing for size adjustments and comfort, both for the shoulder straps and the chest strap.
As a rule, I don't personalize the kids' backpacks with their names or initials for security reasons and it's easier to bless a child in need of the same, with a gently used backpack when it's not personalized. But Lands' End does personalize backpacks (and practically everything else they sell) and matching lunch boxes.
A Lands' End backpack and lunch bag withstands the school year (and several after) very well. (We still have a lunch bag Dottie used 4 years ago that still looks as good as new. )Even after several washes in the machine, the colors remain as bold and pronounced.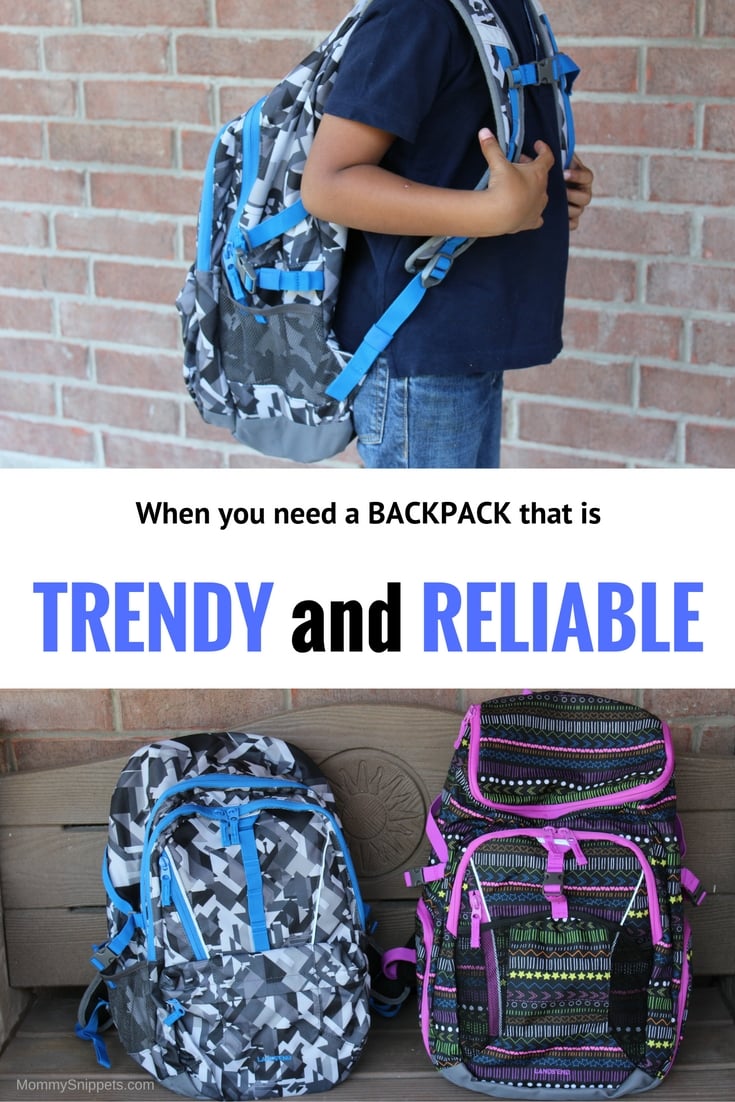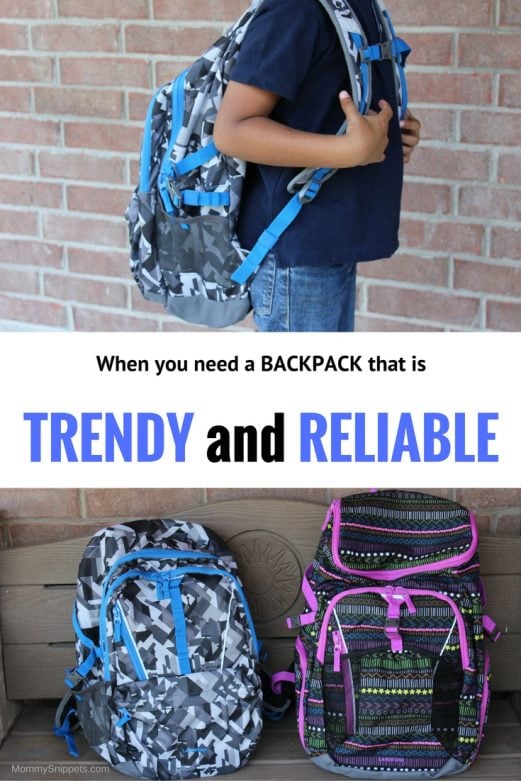 I'd love to hear from you. Hop over to chat with me on Facebook and/or Twitter